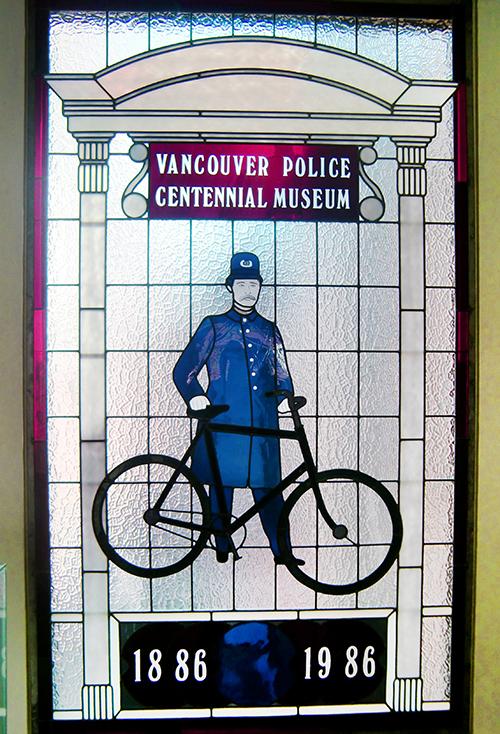 Some exhibits at the Vancouver Police Museum are not for the squeamish. Take, for example, the formaldehyde-soaked "medical oddities." Once used as props to cajole schoolchildren into healthy living, these body parts are displayed in the morgue and autopsy suite—where an onlooker faints at least once a year.
Still, true crime is compelling, and this little museum holds a bounty of 20,000 artifacts, with some dating as far back as 1870. It's a great place to celebrate International Museum Day on May 18.
The 1932 building was originally the Coroner's Court and City Analysts' Lab, where the body of actor and scandal-magnet Errol Flynn was autopsied after his sudden death in 1959. Artifacts are drawn from some of the city's most notorious crimes, such as the axe used in the 1965 Kosberg family slayings. The museum displays plaster casts of the skulls of the Babes in the Wood, the name given to the two children's skeletons found in Stanley Park in 1953, a murder case that remains unsolved.
There's also a shudder-inducing display of prohibited weapons seized in the city, including a baseball bat studded with nails. The firearms room features a collection of mint-condition Thompson submachine guns, or Tommy guns, used by city police in the 1920s. In recent years, the museum's attendance was buoyed by the popularity of forensic science television shows such as the CSI franchise. In 2005, the attraction welcomed 5,000 visitors. In 2010, that figure surged to close to 22,000.
The museum has a mandate to inform all ages about the history and science of policing. Adults can sign up for seminars in areas such as bloodstain pattern analysis. Young investigators can try the "Mini-Police Academy," which teaches about police in the community and being safe, as well as hosting fun activities such as fingerprint art.
The museum was started in 1986 to commemorate 100 years of policing in the city. For ticket prices, hours, and information on walking tours, like the popular adults-only Sins of the City, visit their website.
Four other museums to check out:
Maritime Museum of B.C.
A new featured exhibit tells the tale of Canada's Titanic" The Empress of Ireland, which sunk on May 29, 2014.
Beaty Biodiversity Museum 
Located on the UBC campus, the museum holds more than 500 exhibits and is home to the massive reconstructed skeleton of a blue whale. This year's theme a the museum is Backyard Biodiversity.
Canadian Museum of Rail Travel 
A paean to the glory days of rail travel, tucked away in Cranbrook. Tour preserved luxury railcars, including the "Deluxe 'Hotels-on-wheels' of the Canadian Pacific Railway.
Museum of Vancouver
Artifacts, specimens, and treasures of the Lower Mainland. The current show "Rewilding Vancouver," runs until September 1. Read our blog on the exhibition here.