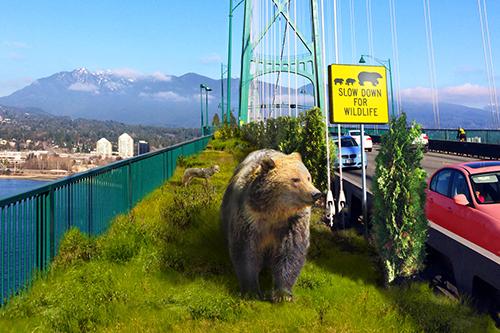 In 2010, something remarkable happened in Vancouver—beyond events involving gold medals. In May of that year, a grey whale cruised into False Creek. The visit caused an immediate sensation, with even burly construction workers rushing—still wearing hard hats and tool belts—to glimpse the mighty cetacean.
As author J.B. MacKinnon noted during a lecture last year at the University of Victoria, the visceral response to the whale showed people's thirst for connection with the natural world. Forests and wetlands have made way for paved roads and high-rises, so when creatures slip under urban radars—such as in 2013, when a beaver briefly investigated the real estate near the Olympic Village—we are enchanted. (The beaver might have left because of a lack of amenities, MacKinnon suggested dryly, or distaste for his public nickname: Justin Beaver.)
The notion of rewilding is at the heart of MacKinnon's new book The Once and Future World, and the focus of the new Rewilding Vancouver exhibition at the Museum of Vancouver. MacKinnon, a Vancouver-based author of four non-fiction books, (and contributor to British Columbia Magazine) guest curated the show along with a team including the MOV's Viviane Gosselin and designer Kevin McAllister.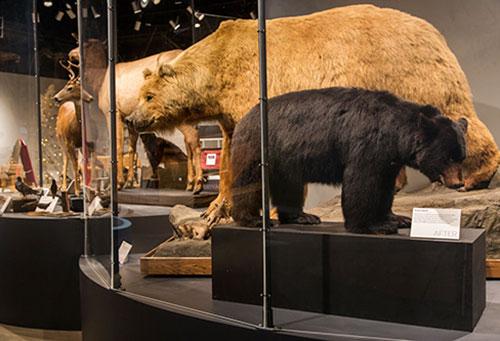 Rewilding Vancouver, on now until September 1, juxtaposes the city's wild past with present realities and future prospects. City dwellers can ponder a time when grizzlies lived in their neighbourhoods, and backward bend to the 1700s when gentle Steller's sea cows, a long-extinct relative of manatees, floated in North Pacific seas. Or wrap their brains around the notion that megafauna such as sabre-toothed cats and woolly mammoths once roamed the area that would become #YVR.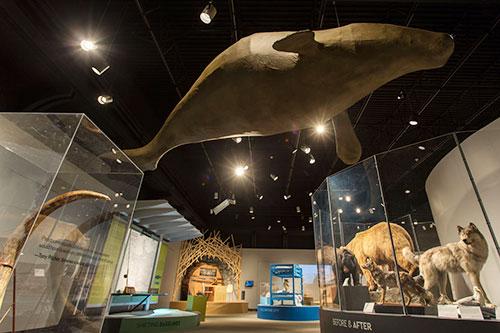 Justin Beaver's distant ancestors may have witnessed a time when the vast forests of the area created a haven for buck-toothed "eco-engineers." One talked-about statistic in the show notes that a large 28-square-metre (300 sq. ft) beaver lodge is roomier than the average "microloft" apartment in Vancouver.
The idea of the exhibition, and the concept of rewilding, is to remember what lived before and consider whether some of the creatures might be encouraged to return once more. MacKinnon will give a curator's talk and tour March 6 at 5 p.m. at the museum, with more special events following throughout the spring.
The show runs until September 1. The Museum of Vancouver is open Tuesday to Sunday, 10 a.m. to 5 p.m. and Thursdays until 8 p.m. Admission is $8 to $12; free to members.