Glimmering in the sun and winding its way through the idyllic Columbia Valley in British Columbia, is the Lake Windermere Whiteway skate trail. In 2014, the Windermere Whiteway snagged the Guinness World Record for World's Longest Ice Skating Trail away from the 8.5-kilometre Forks River Trail in Winnipeg. It is a beautiful 34-kilometer loop that allows visitors to glide between the towns of Windermere and Invermere.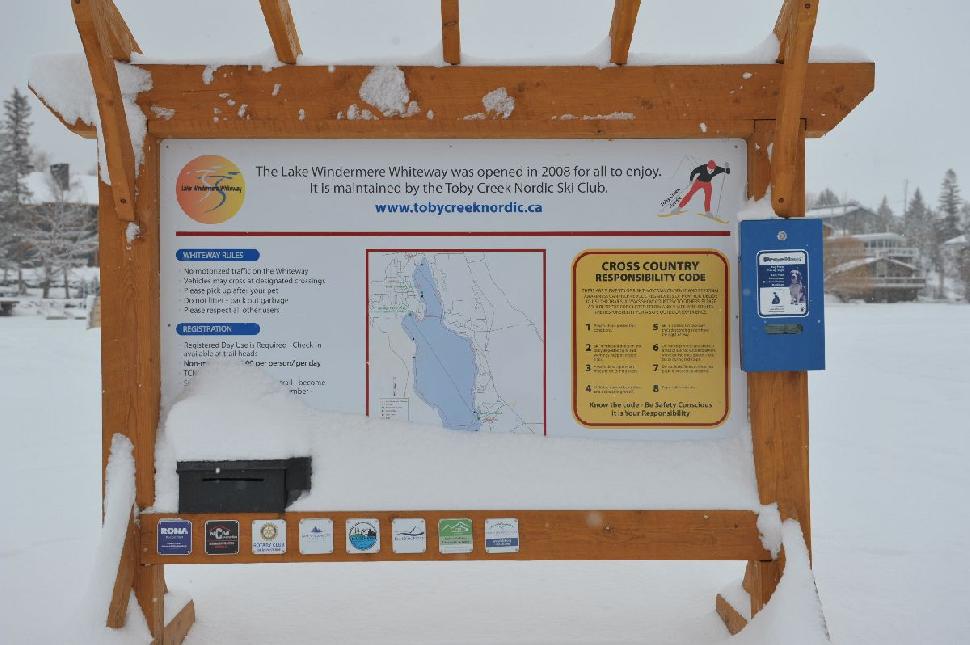 Initially, the trail was started by a few dedicated locals in order connect the two towns during the winter months. But even before it won the world record, the trail had become so much more. Visitors were lured away from world-class ski towns to the warm side of the Canadian Rockies just for a chance to glide on the perfectly groomed skate trail. The Windermere Whiteway has since become the crown jewel among the extensive list of winter activities available in the Columbia Valley.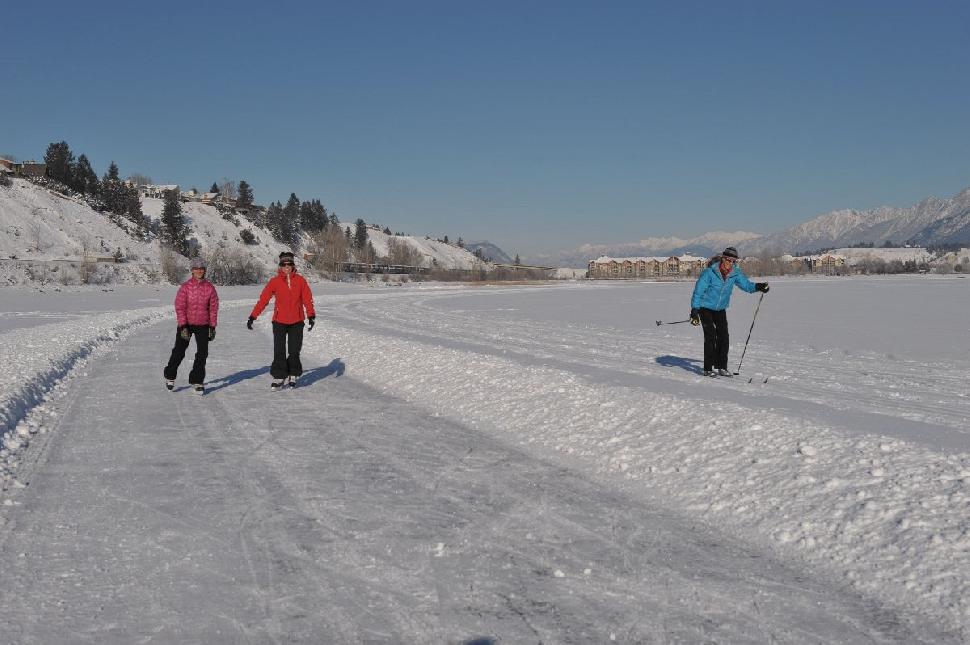 Maintained by the Toby Creek Nordic Ski Club, visitors can glide along the groomed ski trail, as well as nearby the coinciding classic ski trail, beginning at one of three access points. Access points in Invermere include one at Kinsmen Beach and another by Invermere Bay Condos, while the single access point in Windermere can be found at Windermere Beach. The trail forms a complete loop on the frozen waters of Lake Windermere, sticking near the shore for the most part, but occasionally criss-crossing over to the other side of the lake as it travels between the two towns.
As the Whiteway is highly dependent on the condition of Lake Windermere's ice, visitors may find sections, particularly cross sections in the center of the lake, closed earlier in the winter season. However, many of the sections near the shore open as early as December after they are groomed by a Zamboni to assure smooth, skate-friendly ice. As long as the winter weather holds, the Windermere Whiteway remains open for visitors, typically closing near the end of March.
The Toby Creek Nordic Ski Club respectfully requests a modest donation fee of $5 to be deposited in drop-boxes near the information kiosks along the trail. The ski club also offers an affordable membership which allows for unlimited use of the skate trail for the season, as well as access to club programs and hefty discounts on other winter activities in the area. (Discounts include the trails at Nipika Mountain Resort and the Panorama Nordic Centre.) Both options are a small price to pay for big fun wonderland skating.