Get up close and personal with bears, owls and more at the Grouse Mountain Refuge For Endangered Wildlife.
Leading the way in education and wildlife conservation initiatives, the Refuge acts as a wilderness sanctuary for animals, while offering leading-edge interpretive programs for thousands of guests each year. And all of this is included in your mountain admission ticket to Grouse Mountain.
Grinder and Coola are the resident grizzly bears at the Refuge. Grinder was found in 2001 in Invermere, BC, wandering alone on a logging road. He was dehydrated, weak and significantly underweight. Coola was also found in 2001, near Bella Coola, BC. His mother had been killed by a truck and, of the three cubs she left behind, Coola was the only one to survive.
Grouse Mountain's large alpine refuge allows these bears to behave much like they would in the wild, and this gives researchers at the Refuge a chance to observe and document their behaviour and development. This research goes a long way to contribute to the development of viable, sanctioned rehabilitation protocols for orphaned grizzlies, now and in the future.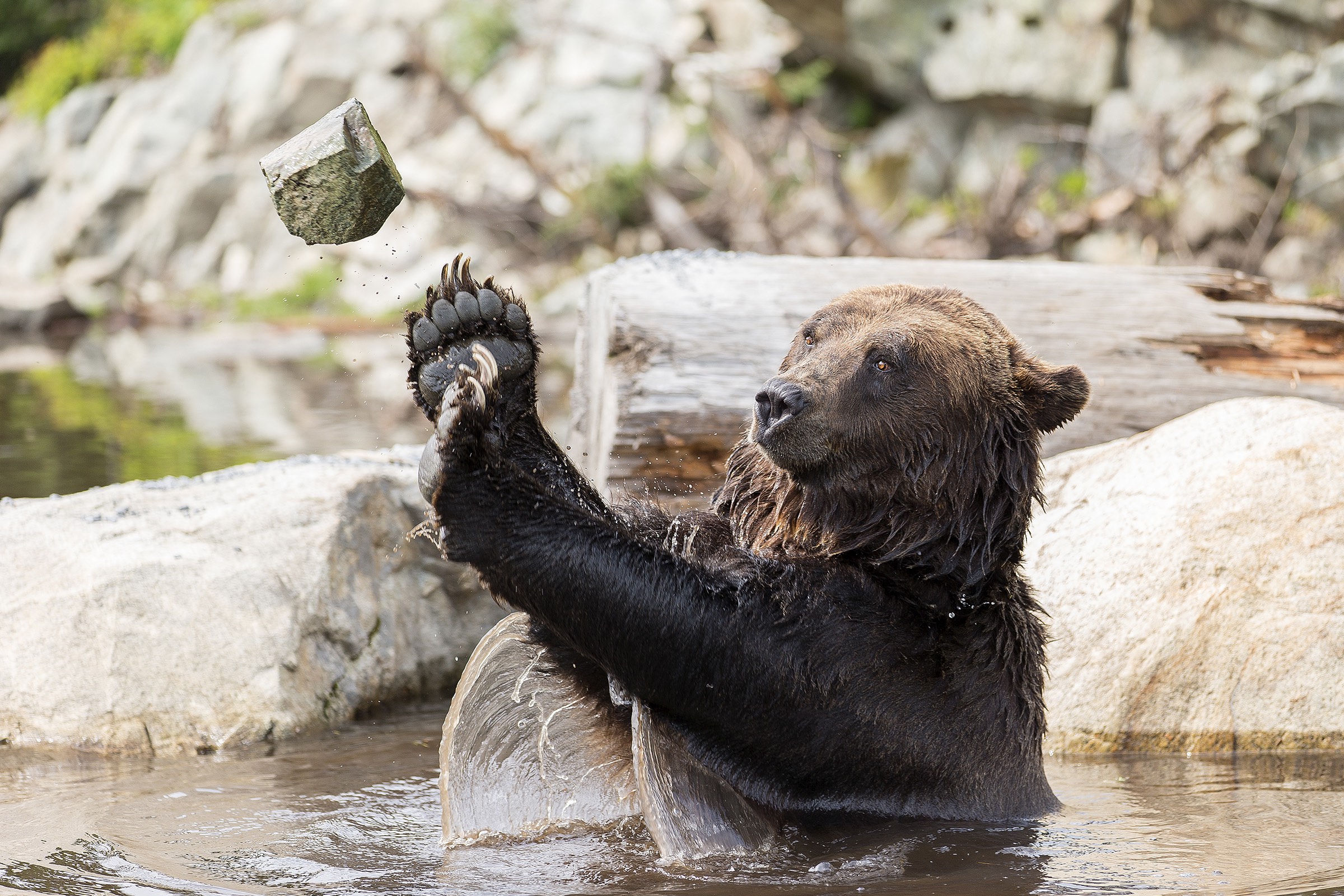 In addition to the bears, the Refuge is also home to owls and the Northern Spotted Owl captive breeding program. You'll also want to attend the Remarkable Raptors program, which helps bring awareness to birds of prey. During the summer months, eagles, falcons, hawks and owls help to educate members of the public about the adaptations of the birds and their conservation needs, which run daily as part of the Birds In Motion free flight demonstrations.
Grouse Mountain actively participates in the North American Hummingbird Monitoring Network. The staff at the Refuge maintain a feeding station on the mountain, and also carry out hummingbird monitoring every two weeks in the spring and summer. All of this research means a larger picture of hummingbird ecology, migration and behaviour is being compiled across the continent.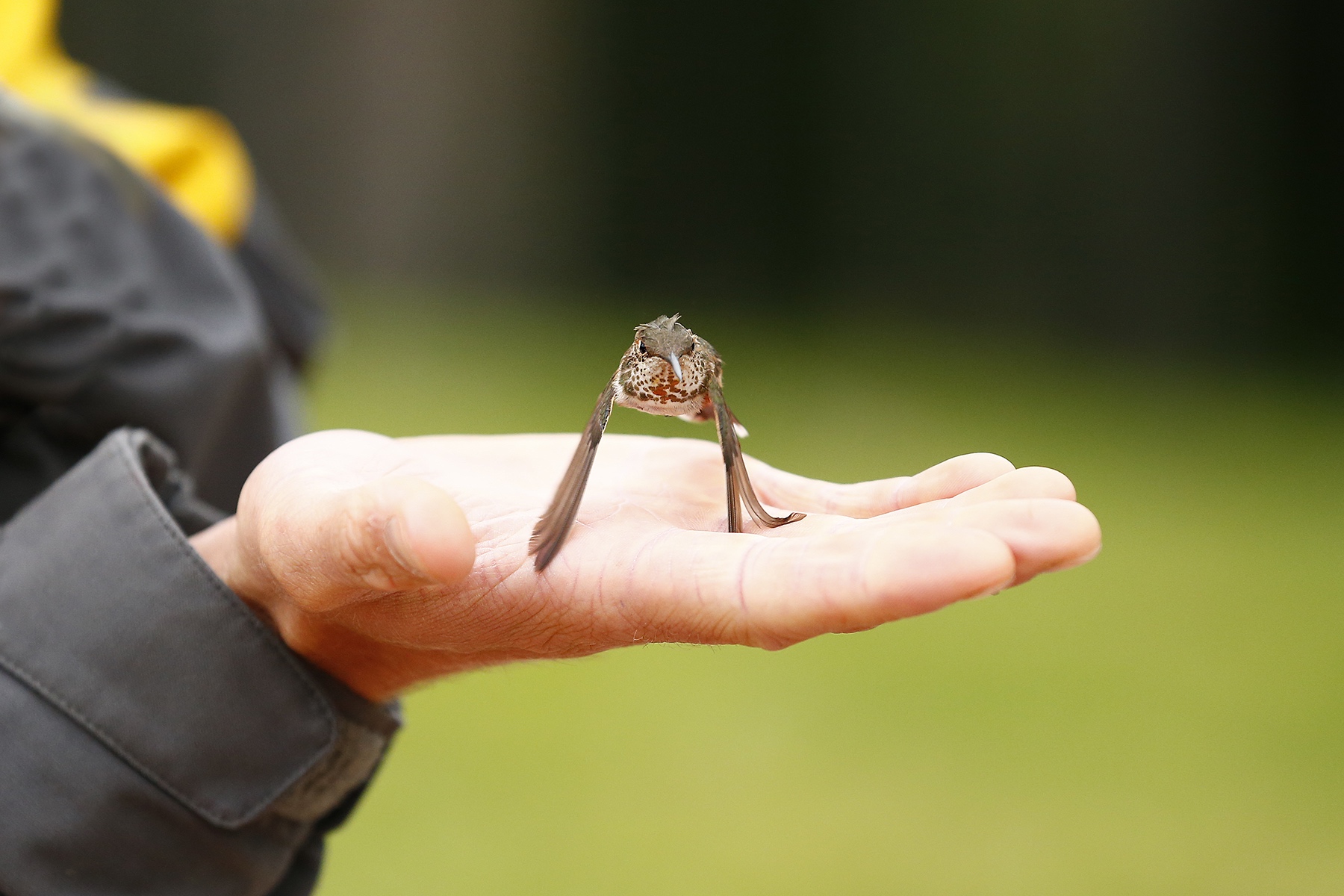 During Grouse Mountain's regular season, usually May to October, the mountain admission ticket includes a roundtrip Skyride, peak chairlift, lumberjack shows, birds in motion demonstrations, ranger talks at the bear habitat and so much more. But if you want a one-of-a-kind experience, tickets are also available to have breakfast with the bears – early access to the mountain to watch Grinder and Coola explore their habitat, learn more about grizzly bears and conservation and then breakfast at the Grizzly Lookout Café.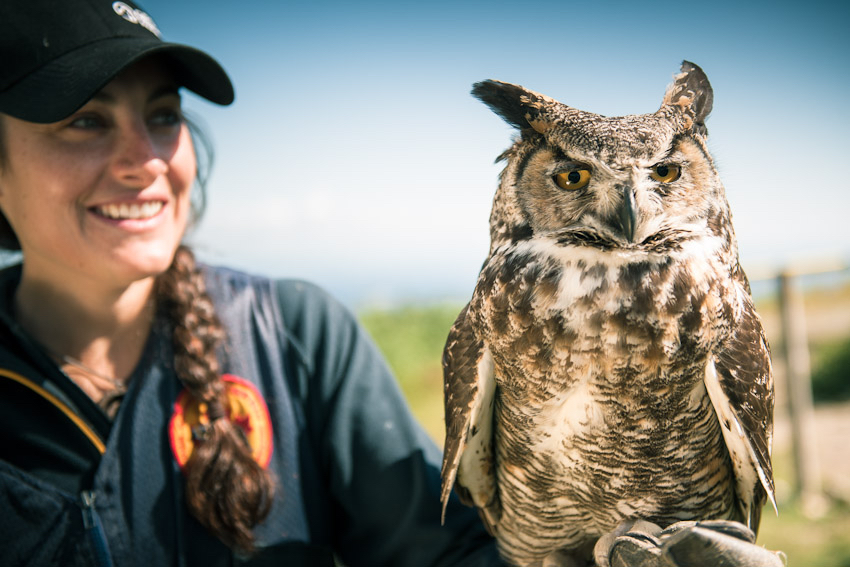 To learn more about the Grouse Mountain Refuge For Endangered Wildlife, its programs, animals and to watch Grinder and Coola on the bear cam, visit https://www.grousemountain.com/wildlife-refuge. Tickets to Grouse Mountain can be purchased here: https://www.grousemountain.com/products/mountain-admission.