How a song written by a Vancouver nurse helped saved lives.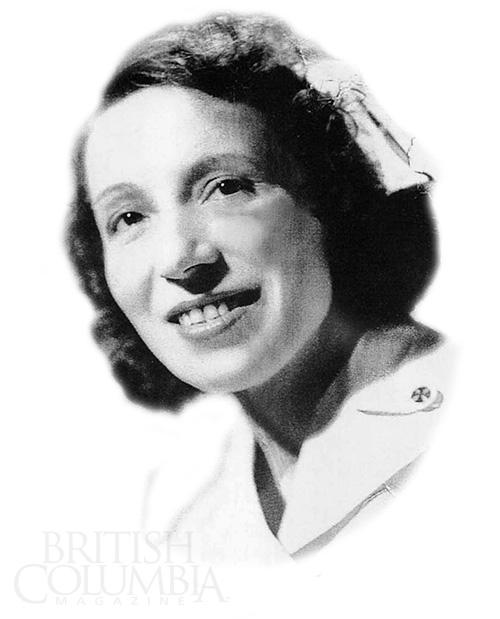 Creating a song to soothe an ailing child is a natural instinct, but few people conjure a melody that sells a million records. Carmen Elizabeth Clarke (known as Elizabeth), a nurse in Vancouver in the 1940s, did just that. But she also left an even more amazing legacy.
Clarke worked at the Hospital for Sick and Crippled Children (now BC Children's Hospital). In 1947, one of her young patients, a little boy, told her about a sparrow that visited the windowsill by his bed. Clarke wrote a poem about the encounter, turning "sparrow" into "bluebird," and later adding music to create its beguiling melody. The result, "(There's a) Bluebird on Your Windowsill," was popular with hospital staff and the children, who called it "our song."
The piece was recorded by local country trio The Rhythm Pals in 1948, and went into regular rotation at CKNW radio station. From there, the bittersweet song ignited hits for the biggest stars of the time: from the jazzy version sung by Doris Day, to the plaintive tones of country stars Wilf Carter and Tex Williams. Even legendary film star and crooner Bing Crosby recorded a version. The song was later included in Sandy Wilson's 1985 hit film, My American Cousin, based on her youth in the Okanagan.
It became the first song by a Canadian to sell more than a million copies, and in 2010 Clarke was honoured with an induction into the Canadian Songwriters Hall of Fame. At the ceremony, Mary Jo Haddad, then-president and CEO of Toronto's Hospital for Sick Children said: "There is nothing more compelling, or inspiring, than a child who is ill, fighting for his life, for his health, or for his childhood.
"Elizabeth Clarke did a very smart and very generous thing before the song became so popular. She made a deal that a percentage of the song's royalties be donated to fun children's hospitals in Canada," said Haddad, herself a trained nurse. "Since then, that song has raised millions and millions of dollars to care for children."
While aware of the story of Clarke's song, current BC Children's Hospital Foundation staff said they have no records relating to her, or of receiving proceeds from the song.
Clarke died in 1960 in Vancouver at the age of 49. While her name is not widely known, she left children's hospitals richer. She also left a song, that, to use her own words, gives "happy thoughts, your heart to fill, near enough to make you cry."
Info: Canadian Songwriters Hall of Fame. The History of Metropolitan Vancouver (vancouverhistory.ca).