One of my favourite things about British Columbia is the lifestyle variety you get living here. One minute you can be deep inside downtown Vancouver enjoying a designer coffee, and 10 minutes later you can be at the base of a mountain ready to take on the wilderness.
There is no doubt that we have tremendous beauty in our natural environment here in BC, but our architecture doesn't quite get the attention it deserves?
It may be a little harder to appreciate downtown Vancouver during the day, but at night when all the lights turn on, it is nothing short of spectacular.
In this piece we feature breathtaking photography of Vancouver Cityscapes taken by our local photographer, Jason Do Carmo, after the sun goes down. You can follow him on Instagram at @JasonDoCarmo. We hope you enjoy them.
North Vancouver Shipyards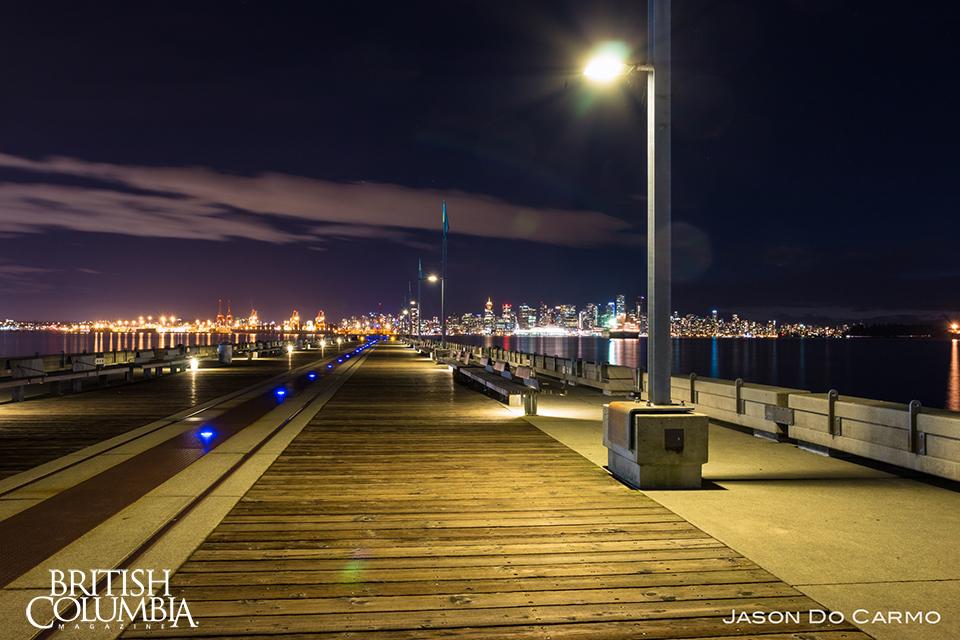 Vancouver's city lights taken from North Vancouver Shipyards, located in lower Lonsdale.
Blue Hour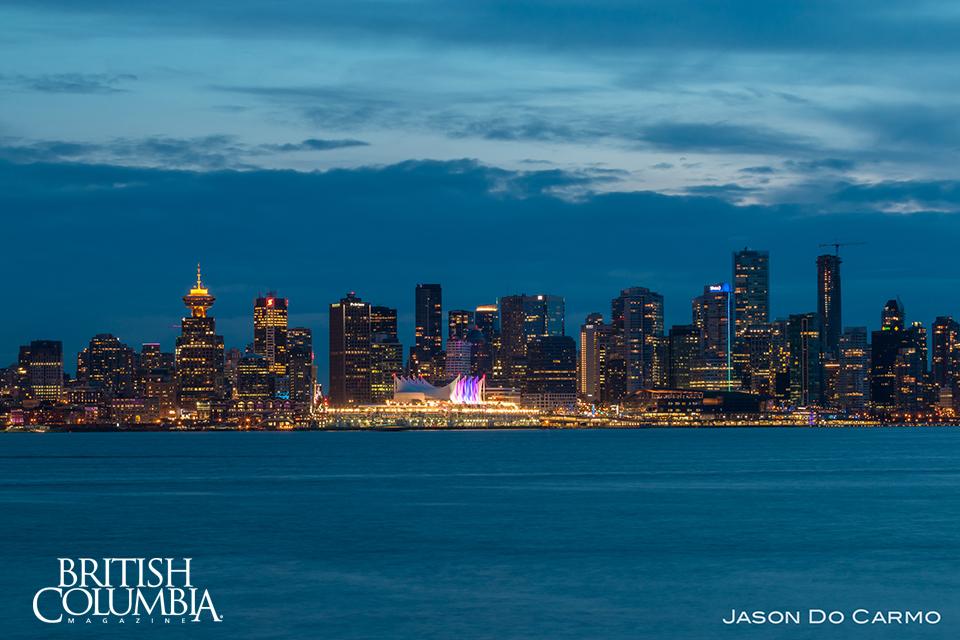 Blue Hour, photo taken from North Vancouver's Lonsdale Quay. Drop by on Friday evenings in the warmer months to take in the buzzing outdoor market.
Stanley Park 9 o'Clock Gun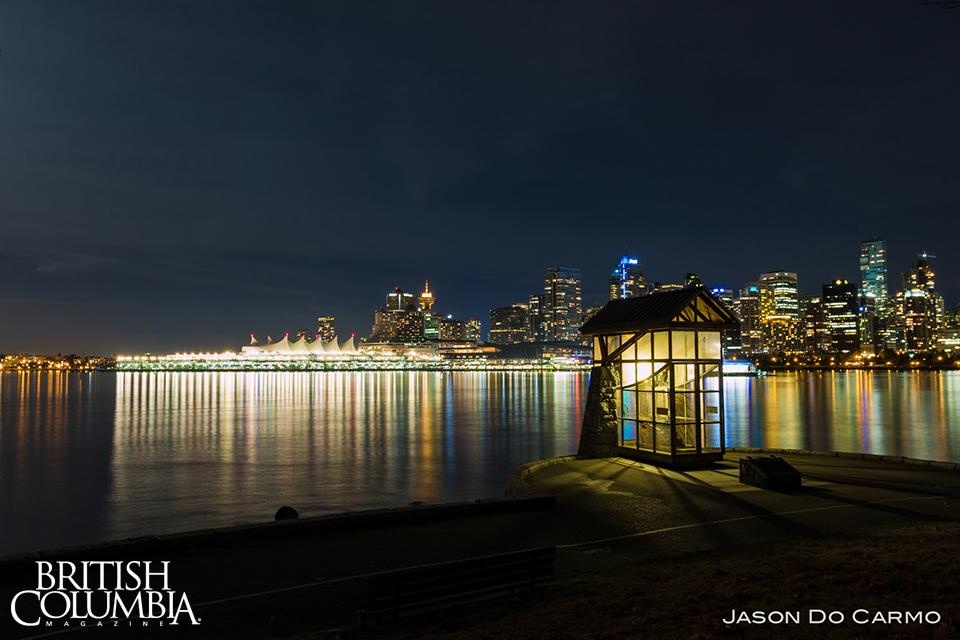 Photo of Vancouver taken from Stanley Park just after the 9 o'clock gun.
Vancouver's BC Place Stadium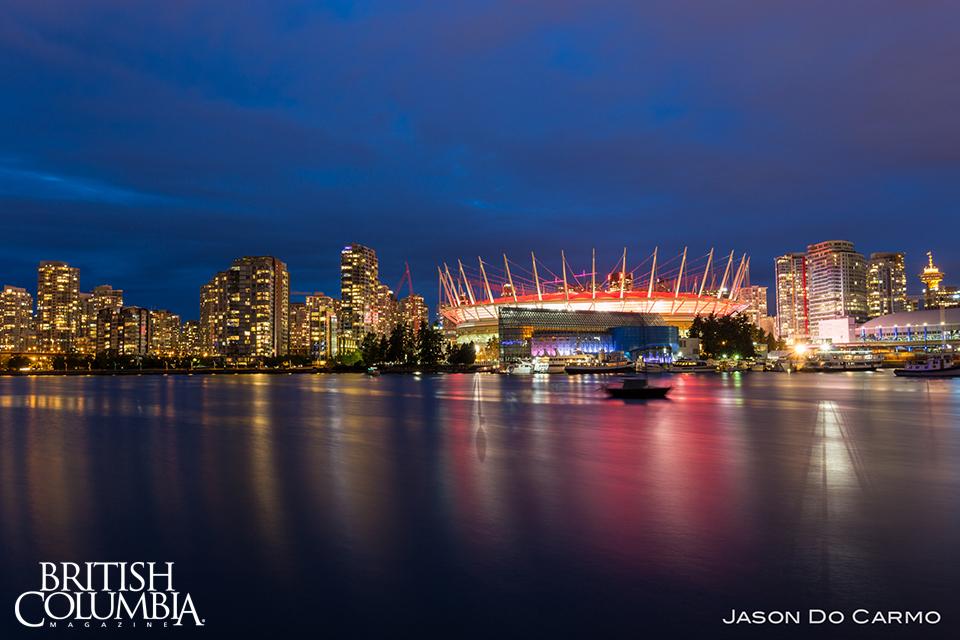 Vancouver's B.C. Place and downtown in May. Photo taken from the Olympic Village in False Creek.
View from Queen Elizabeth Park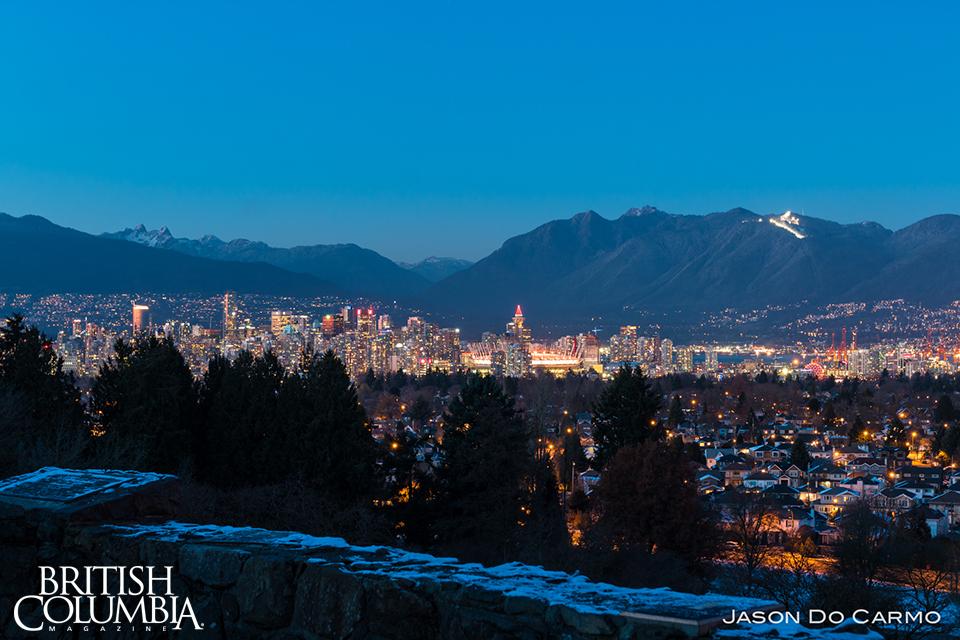 This photo was taken from Queen Elizabeth Park overlooking downtown Vancouver during the 2014 Christmas Holidays.
Downtown Vancouver from North Vancouver Shipyard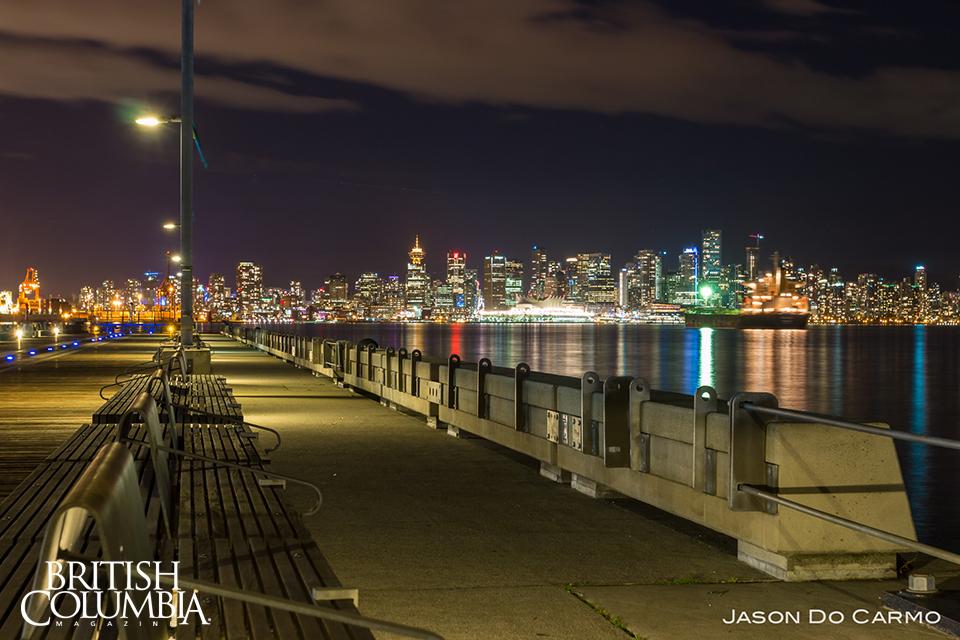 Another shot from the North Vancouver Shipyards looking south towards downtown Vancouver.
Coal Harbour from Stanley Park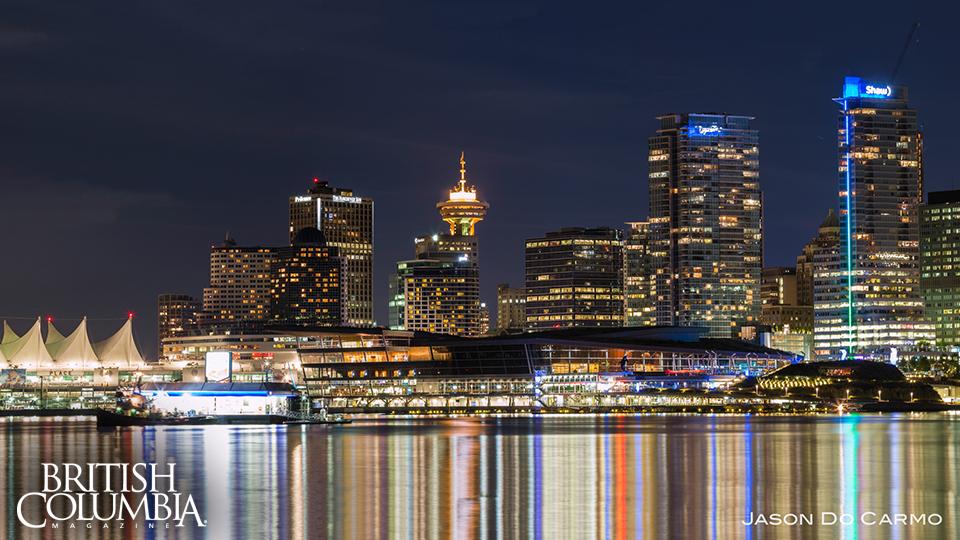 Vancouver's colourful city lights reflecting off the waters of Coal Harbour. Recreate this shot from a position along the Stanley Park seawall.
False Creek Park Bench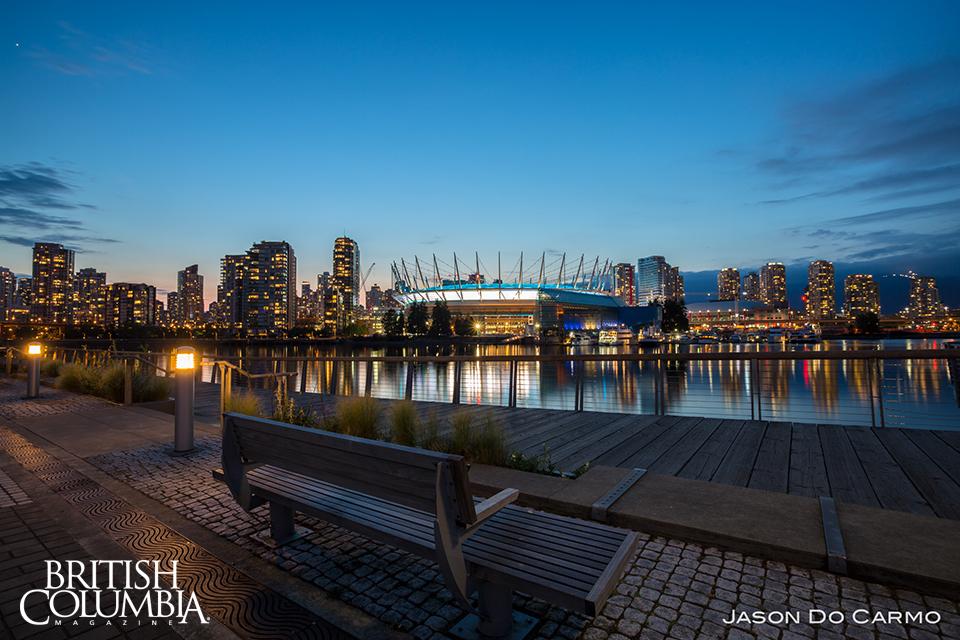 False creek park bench, this photo taken just after sunset in mid May.
Vancouver City Lights – Bokeh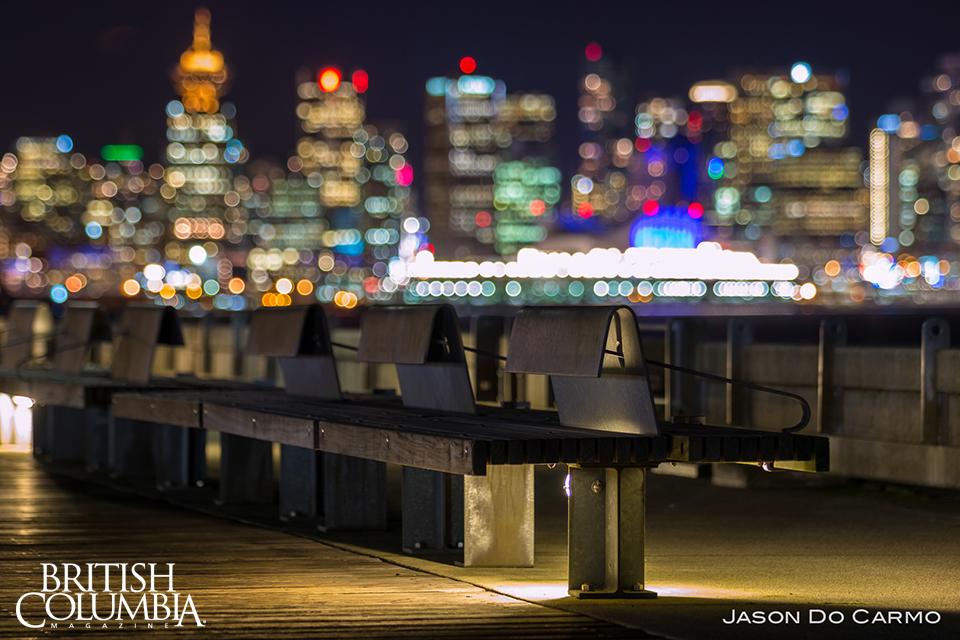 Vancouver's city lights blurred in the background (photography term "bokeh") of the benches along the North Vancouver Shipyards.
East Hastings Street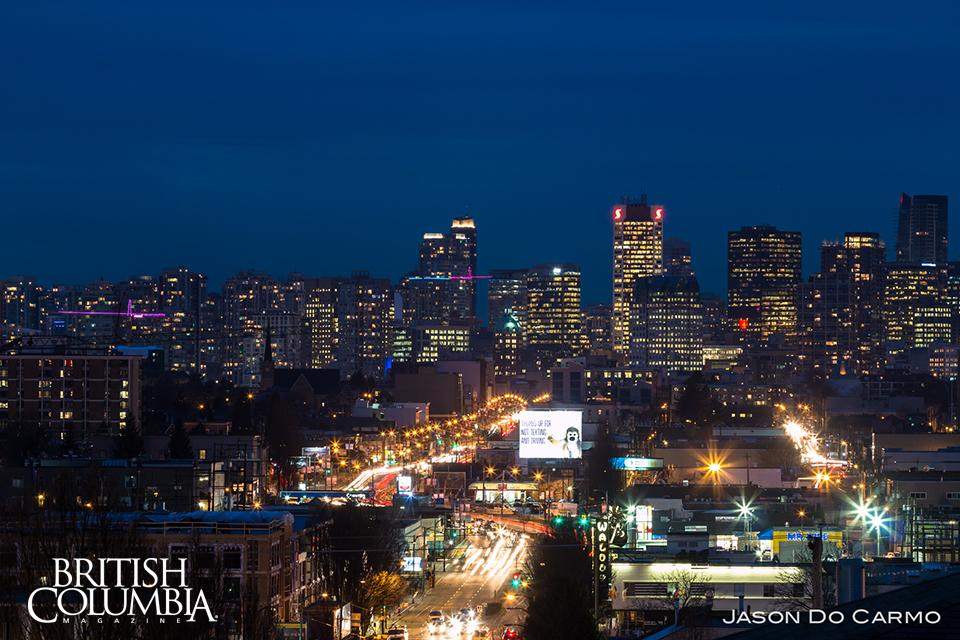 Photo taken early this year overlooking East Hastings Street during rush hour with downtown Vancouver lit up.