Vancouver Island in the fall is magic. Plain and simple. If you're looking to take advantage of the cooler weather and beautiful, colourful views, these hikes could be just what you're looking for.
China Creek Falls
This out-and-back trail stretches about 2.7 kilometres and is rated as moderate due to a steep section of the trail and large rocks to navigate around. The trail should take about 40 minutes to complete, with an elevation gain of only 55 metres. Hikers will be rewarded for their efforts with a gorgeous waterfall.
Trailhead co-ordinates: 49.18441, -124.7604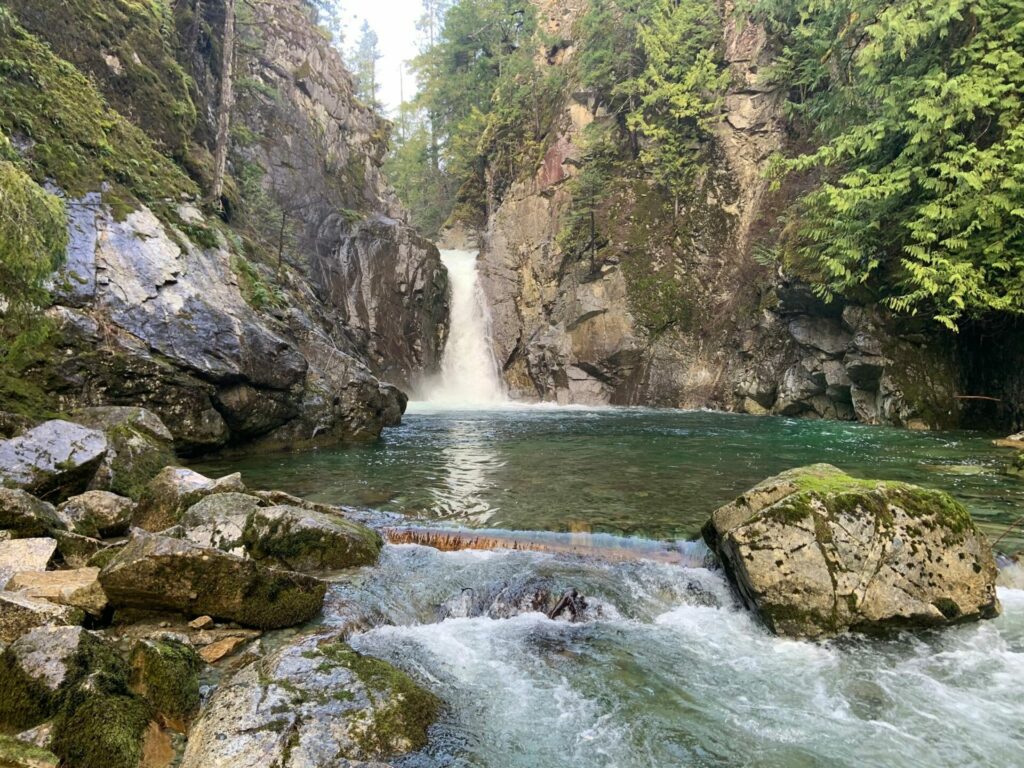 Fossli Trail
This beautiful, 3.4-kilometre loop trail should take the average hiker about an hour to complete and, with about 100 metres of elevation gain, it's considered easy. The trail leads into Fossli Provincial Park and hikers will find a waterfall, a suspension bridge and you can stop at the beach at Sproat Lake before heading back. This trail is great for the whole family.
Trailhead co-ordinates: 49.24213, -124.94768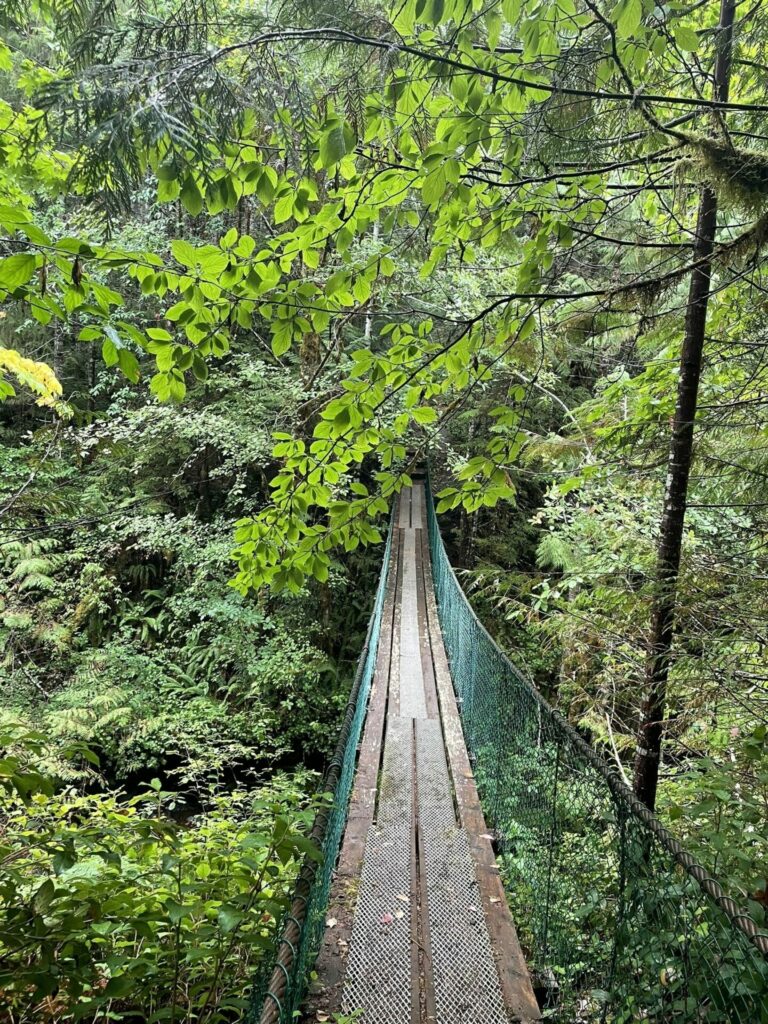 Alberni Inlet – Scout Camp Beach – Mount Hankin Bluffs
This loop-style trail is rated as moderate, sporting a 551-metre elevation gain over 10.6 kilometres. It takes an average of three hours and 47 minutes to complete this trail. Starting off Ship Creek Road at the Alberni Inlet Trail, this hike will take you through Alberni Valley to a beautiful viewpoint that overlooks Alberni Inlet. From there, the trail will continue to Scout Camp Beach and climb up again to a viewpoint that looks over the Mount Hankin Bluffs. For those wanting a longer trail, the Alberni Inlet Trail does continue along south. As is, this easy-to-follow route will take you through forest, along coastal trails and logging roads.
Trailhead co-ordinates: 49.21508, -124.7932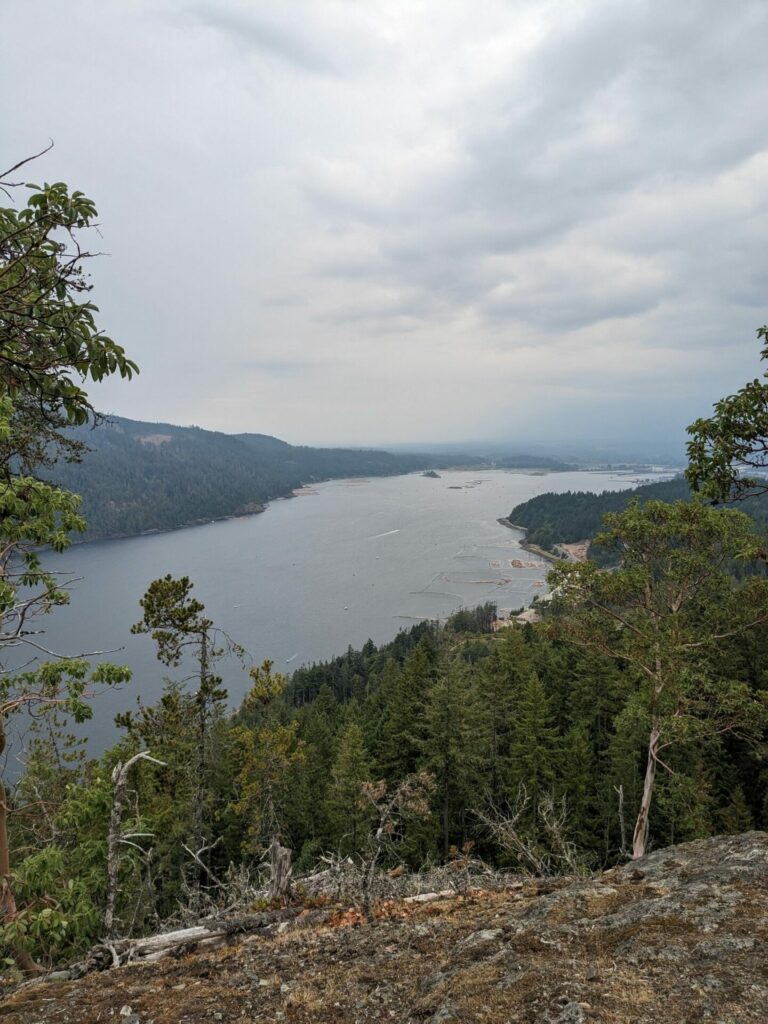 Cameron Lake Railway Trestles
This beautiful trail is about 7.2 kilometres in length and follows along Cameron Lake, crossing five trestles. This is an out-and-back trail with 266 metres of elevation gain and it takes an average of two hours, 15 minutes to complete. Not all of the trestles are kept in great condition, so use caution when crossing.
Trailhead co-ordinates: 49.29012, -124.57691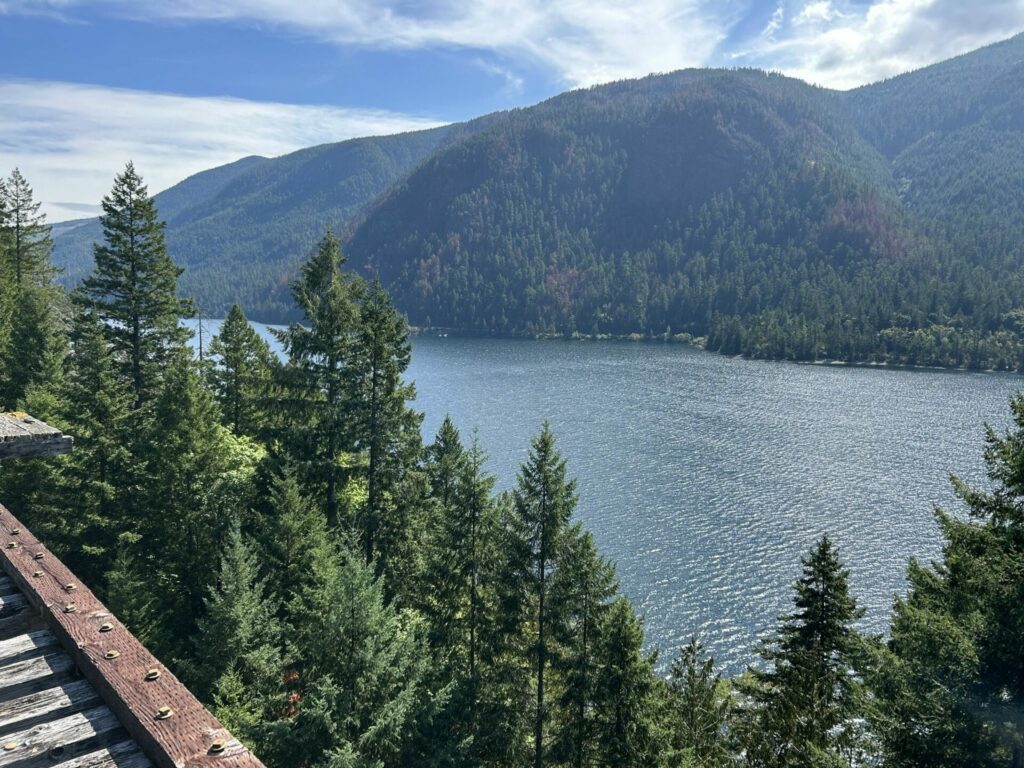 Alberni Valley & Disappearing Lake
This moderate, out-and-back trail is about 3.4 kilometres in length, with 187 metres of elevation gain. It takes an average of one hour and 15 minutes to complete. The trail is well maintained and easy to follow, taking the Alberni Inlet Trail through the Alberni Valley and on to Disappearing Lake before coming back.
Trailhead co-ordinates: 49.21511, -124.79312