1. Lift Bar & Grill
333 Menchions Mews
Have your meal on one of the best patios available, overlooking Coal Harbour and Stanley Park.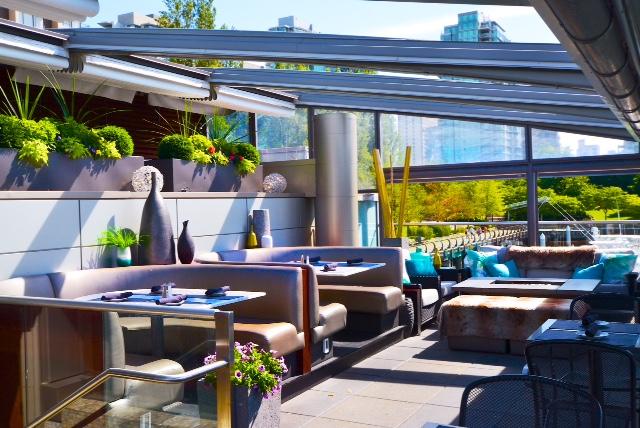 2. Black + Blue
1032 Alberni Street
You'll love dining outside on The Roof, the third-floor restaurant at Black + Blue. During your meal, you'll get a killer view of the Vancouver skyline.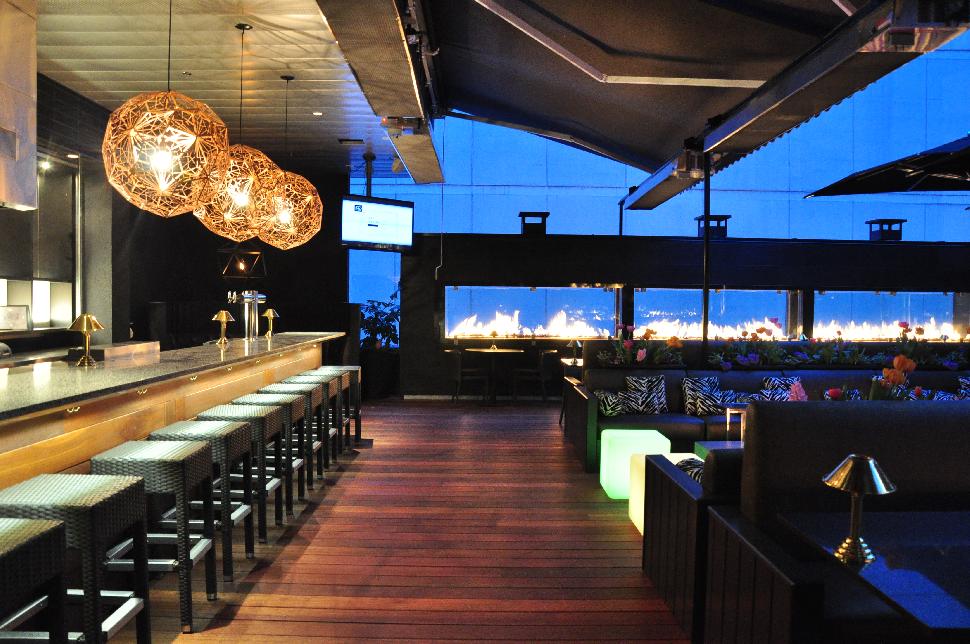 3. Local Public Eatery
2210 Cornwall
Located across the street from Kits Beach, this patio is the perfect place to grab brunch on a sunny summer weekend before hitting the beach.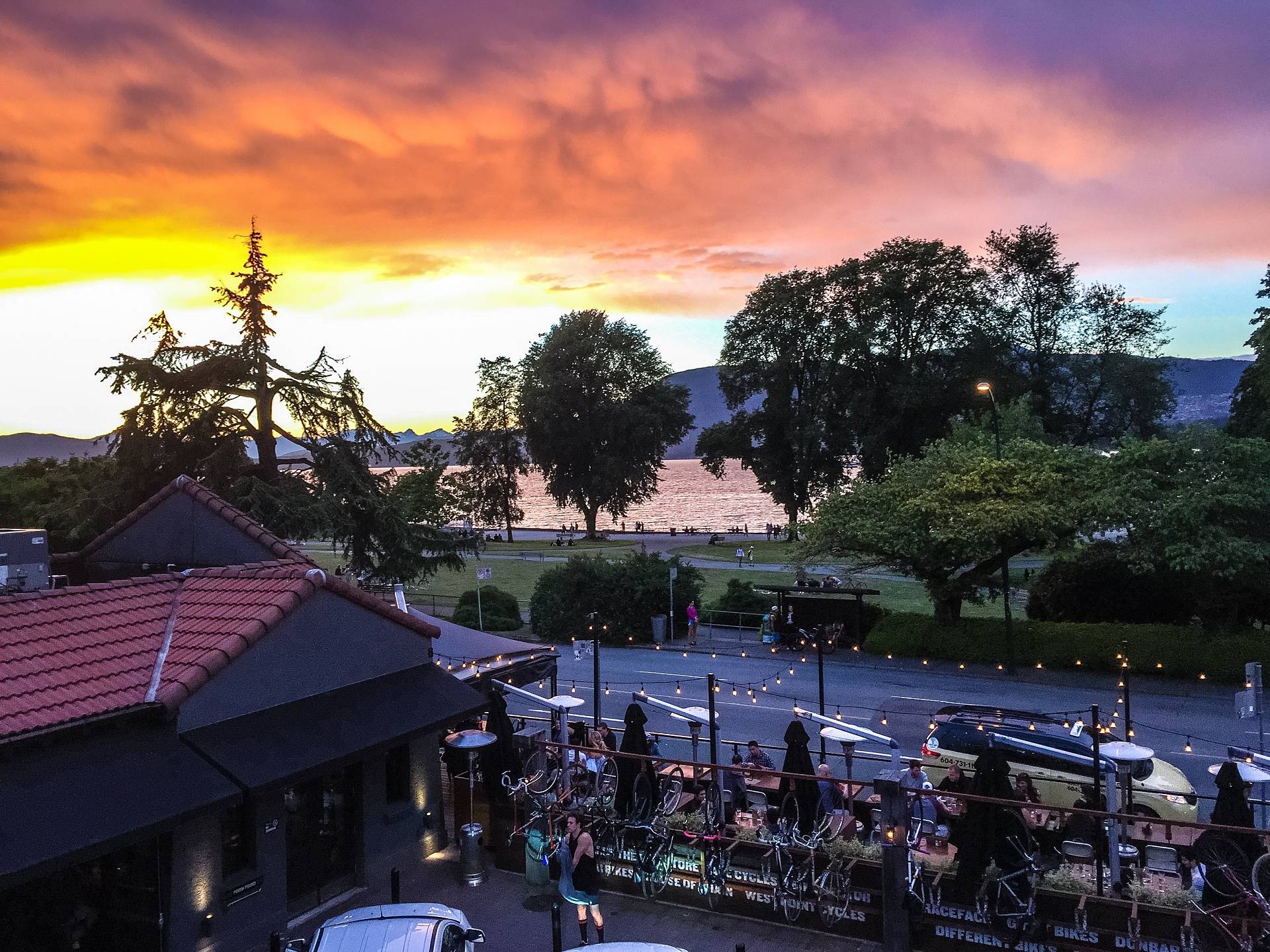 4. Mahony & Sons
1055 Canada Place
Mahony & Sons is located in the Vancouver Convention Centre, and you'll be able to enjoy your meal with clear views of the North Shore mountains.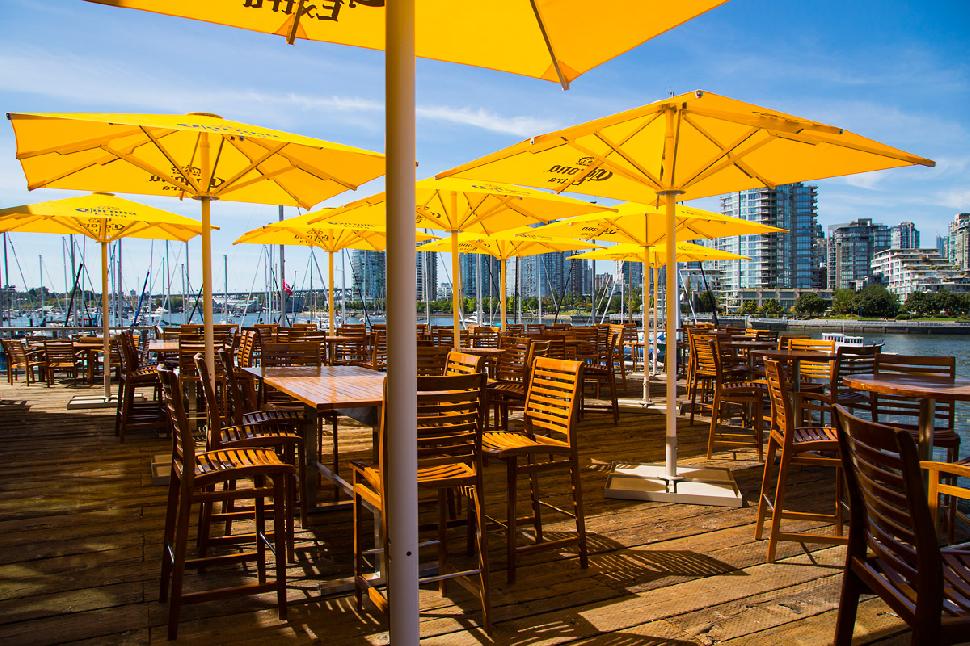 5. Chill Winston
3 Alexander Street
Dine at Chill Winston and you'll be reminded of beautiful European city squares. This is Gastown's most famous, and soulful, patio.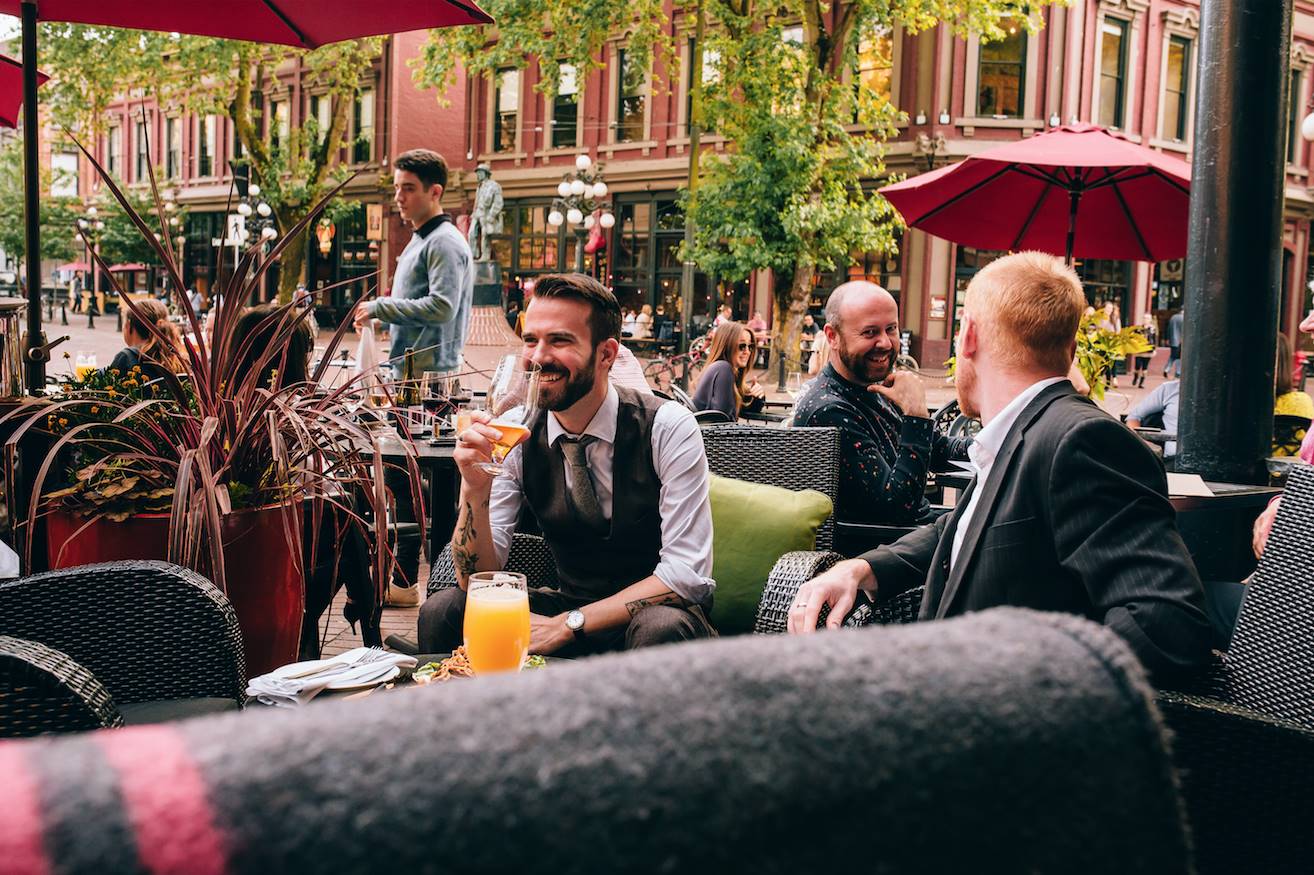 6. The Galley
1300 Discovery Street
Situated near Jericho Beach, this patio offers you one of the best views in the city – taking in downtown Vancouver, the Sunshine Coast and Vancouver Island in the distance.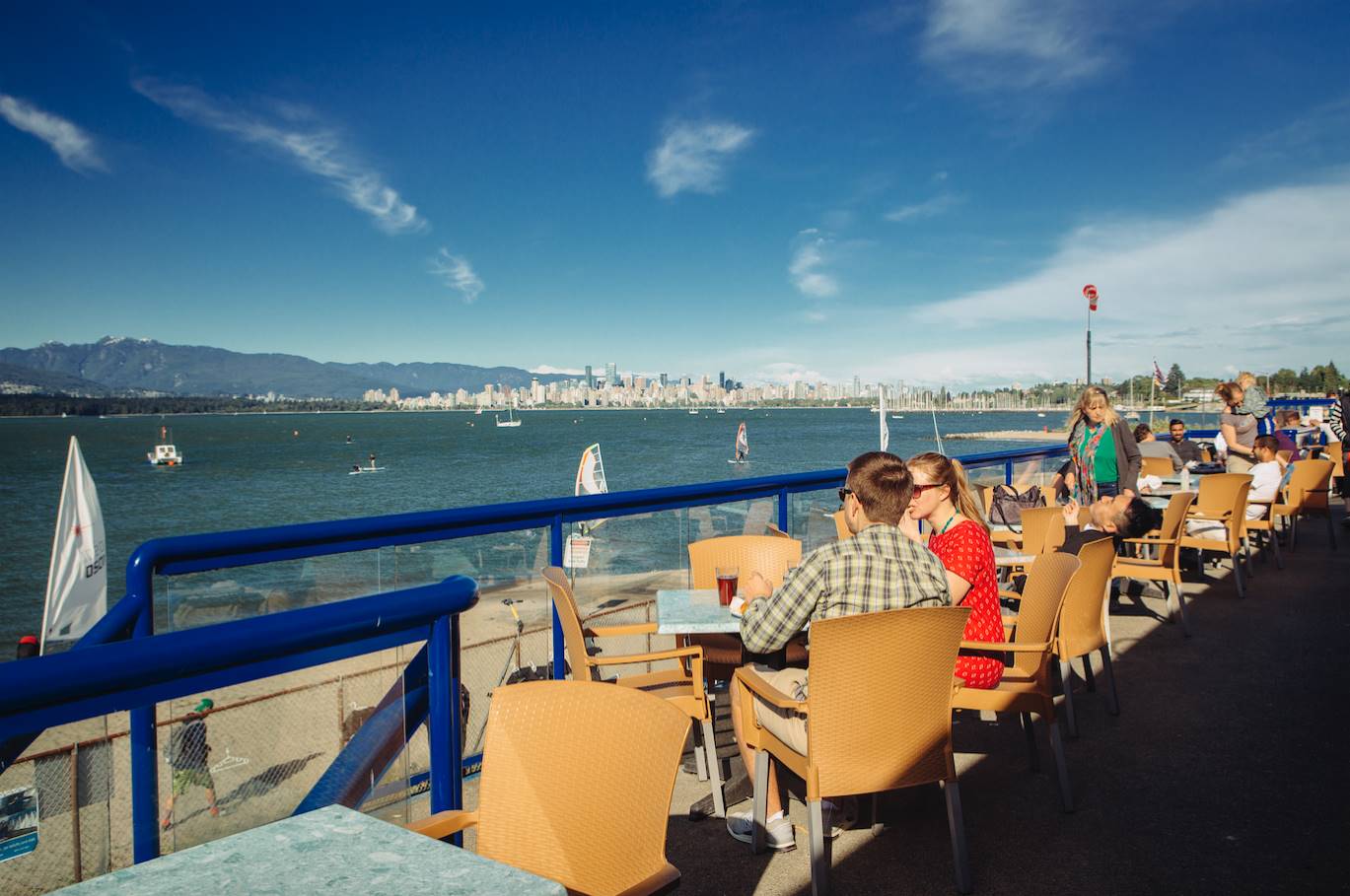 7. Pier 7
25 Wallace Mews
Pier Seven is built on the boardwalk of the Lonsdale Quay area and you'll get a panoramic view of the city and Stanley Park.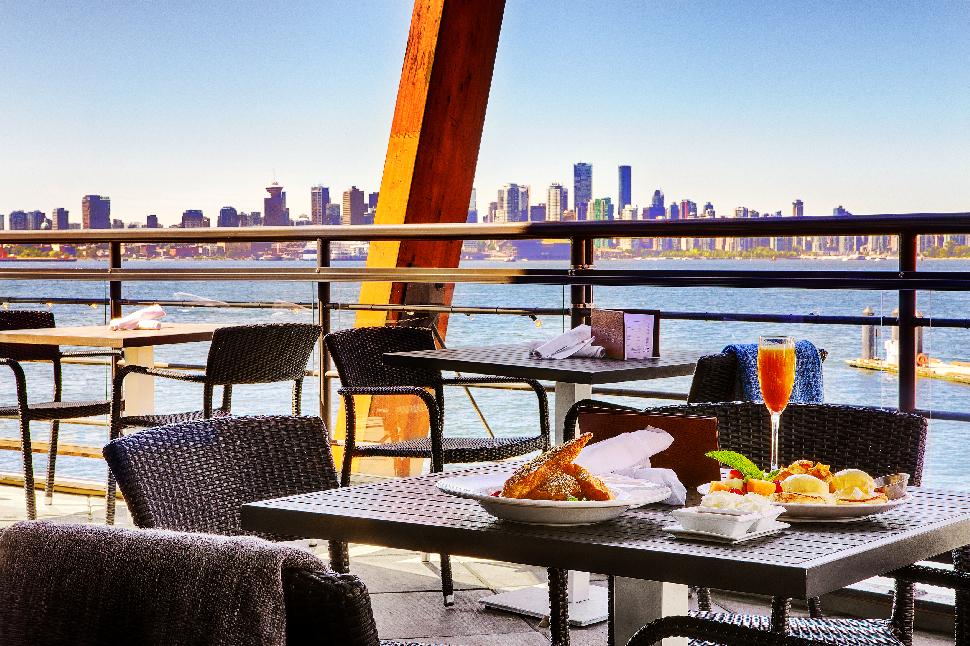 8. The Beachhouse
150 25th Street
Dine at The Beachhouse and you'll only be a few steps away from Dundarave Beach, with stunning views of Burrard Inlet.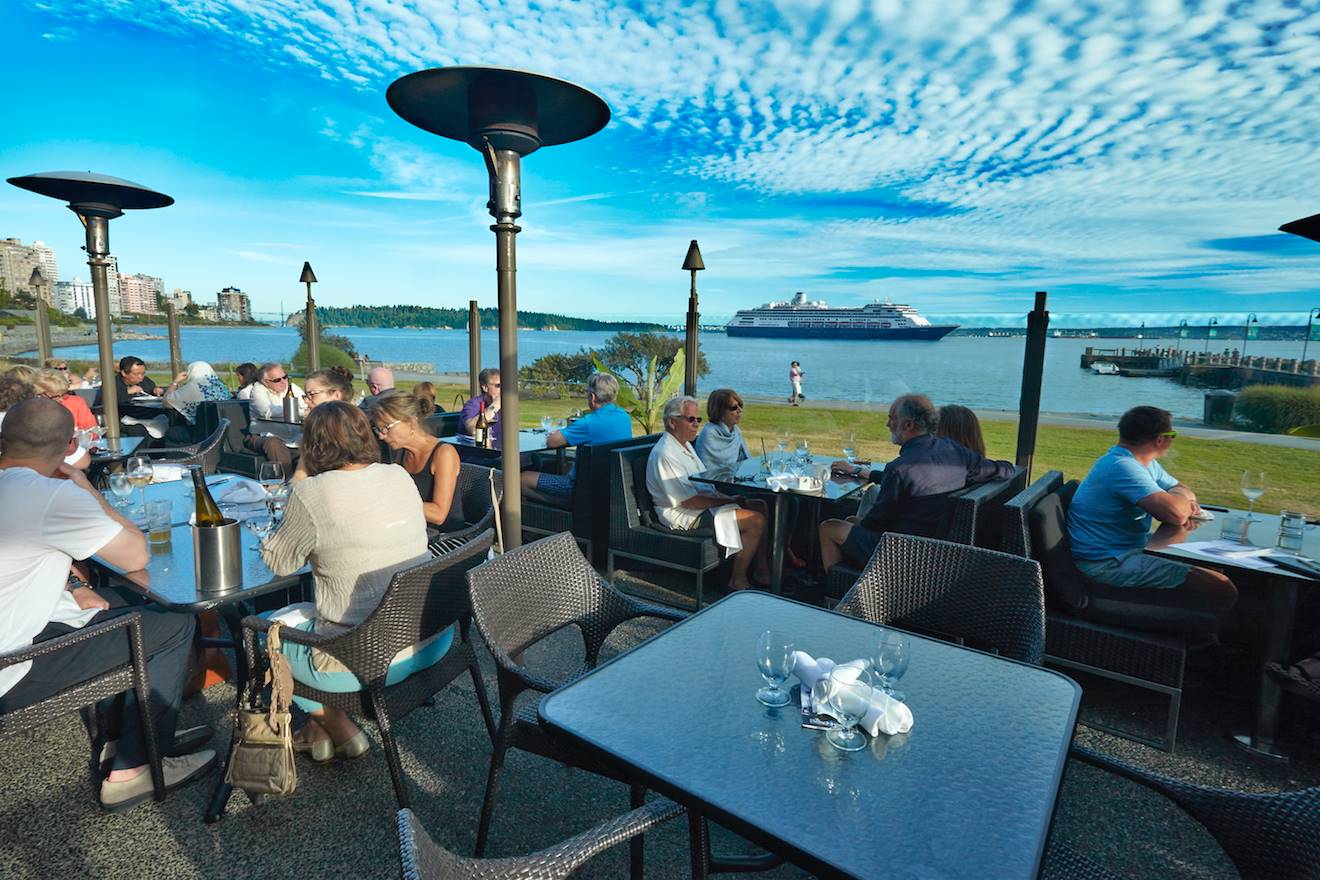 9. The Keg (Yaletown)
1011 Mainland Street
The rooftop patio at The Keg gives you a great view of the hustle and bustle of Yaletown.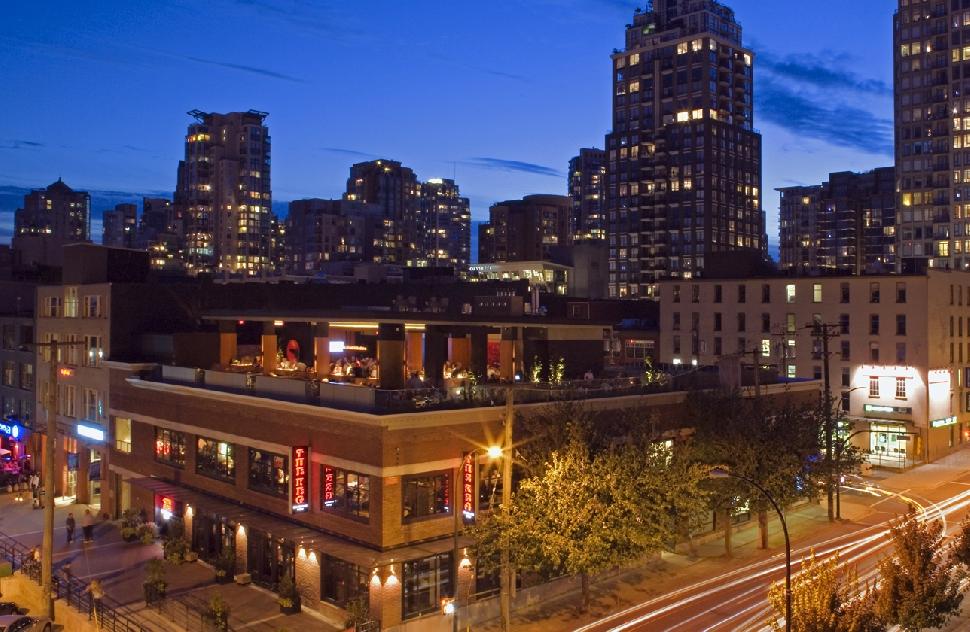 10. Tavern at the New Oxford
1141 Hamilton Street
This covered patio offers the perfect place to escape and sip your Tuesday schooner. Be sure to try the bar's skeeball, pinball and darts, while you're there.