If biking the Kettle Valley Railway isn't on your bucket list, it needs to be!
The Kettle Valley Railway is an abandoned railway bed that runs about 600 kilometres through south-central BC – between Midway and Hope. As is typical for railway beds, the grade never exceeds 2.2 per cent, making this a great option for easy day riding or casual family outings.
There are many different ways to enjoy the Kettle Valley Railway – you could bike all 600 kilometres, camping or booking a hotel room to spend your nights. You could choose to bike only a certain, smaller section of the trail, maybe even choosing a different section each time you want to get out. This corridor offers some truly stunning scenery, from mountain forests to a pocket of desert – you won't find a bike ride like this anywhere else. While biking the Kettle Valley Railway, you'll come across several trestles and tunnels, most famous of all being the Myra Canyon. And there are other railway beds that connect to the Kettle Valley Railway, meaning you could extend your bike ride and find more areas to explore.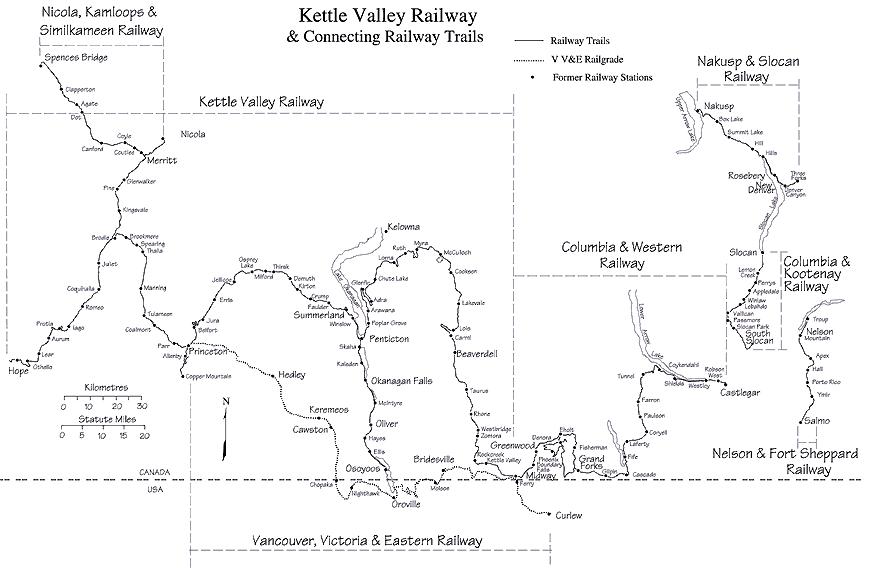 History
A major discovery occurred in the Kootenays in 1877 – silver ore. With limited access to this region, the Canadian government commissioned a new railway to be built. Surveying for the railway began in 1896 and the railway from eastern Canada to the Kootenays was completed by 1898.
In 1910, Andrew McCulloch began building another railway that would connect the Kootenays with the coast – the Kettle Valley Railway. The railway was completed in 1916, and until 1949, when Highway 3 opened, the railway saw daily passenger and freight service from Vancouver to Nelson. The Kettle Valley Railway was eventually closed in 1964.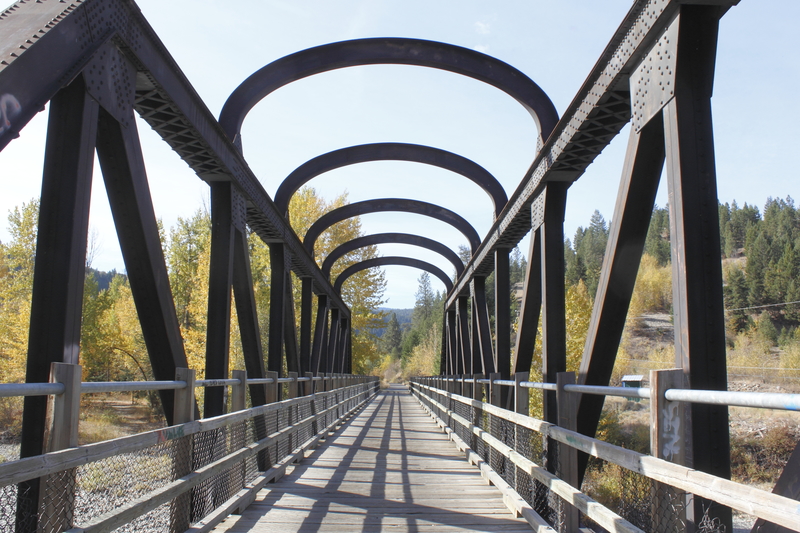 Myra Canyon
No trip down the Kettle Valley Railway would be complete without seeing the Myra Canyon, with its 18 trestles and two tunnels.
For more information about biking the Kettle Valley Railway, visit http://www.kettlevalleyrailway.ca.