Thompson-Okanagan Microbrewery Directory
Thompson-Okanagan, the setting of blazing hot summers and lake country. Could there be a more perfect environment to enjoy a chilled craft beer in? The area may be better known for wine production but brew masters in the region are receiving high praise. Beer fans can sample all that the Thompson-Okanagan has to offer at the (cleverly named) Fest-of-Ale. An annual event running since 1996, this year's festival will be held April 10-11 in Penticton.
Bad Tattoo Brewery
Address: 169 Estabrook Ave., Penticton
Phone number: 250-493-8686
Website: badtattoobrewing.com
Facebook: Facebook.com/BadTattooBrewing
Twitter: @BTBrewing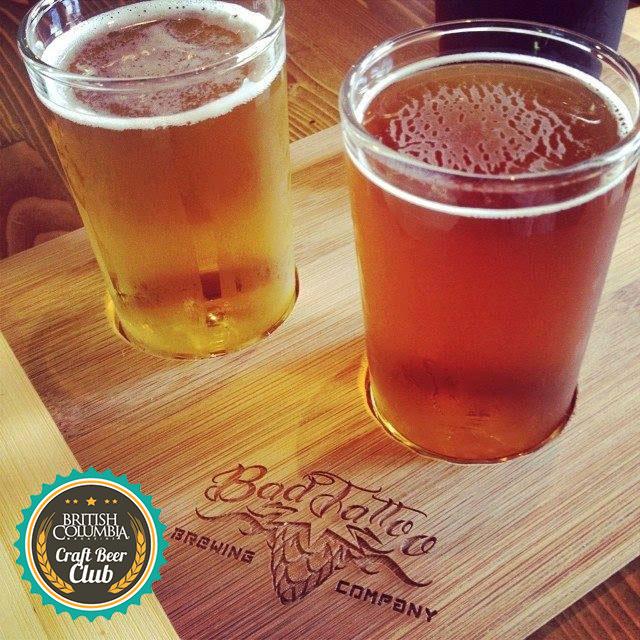 About Bad Tattoo Brewery
A brand-new microbrewery and restaurant in Penticton, Bad Tattoo Brewing features a tasting room with retail sales and growler fills and an onsite rock oven pizzeria, emphasizing locally inspired flavours paired with their beers. The brewery was already voted as one of the best pizzas in town. And last, but not least, they have something for everyone – the home-brewed root beer and apple sodas are very popular with the 19-and-under crowd that are unable to taste the beer, but are allowed to come in and dine.
Barley Mill Brew Pub
Address: 2460 Skaha Lake Rd., Penticton
Phone number: 250-493-8000
Website: barleymillpub.com
Facebook: Facebook.com/Barley.Mill.Pub.Penticton
Twitter: N/A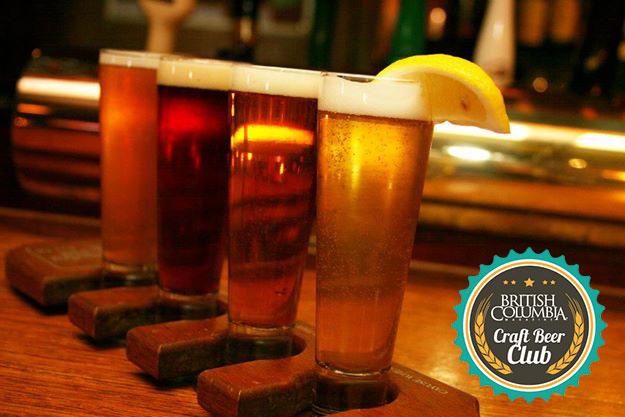 About Barley Mill Brew Pub
A pub with a friendly atmosphere, cheerful waitresses and bartenders, as well as good drinks; a restaurant with homemade, quality foods; a place with a lively decor, where darts, billiards, music and camaraderie are enjoyed.
See and learn the secrets of The Barley Mill Brew Pub's award-winning brewing process. Take a free tour daily.
Barley Mill micro-brewed beer is exclusive to the Barley Mill Cold Beer and Wine Store. Take home a six-pack starting in February.
Barley Station Brew Pub
Address: 20 Shuswap St. SE, Salmon Arm
Phone number: 250-832-0999
Website: barleystation.com
Facebook: Facebook.com/BarleyStationBrewPub
Twitter: N/A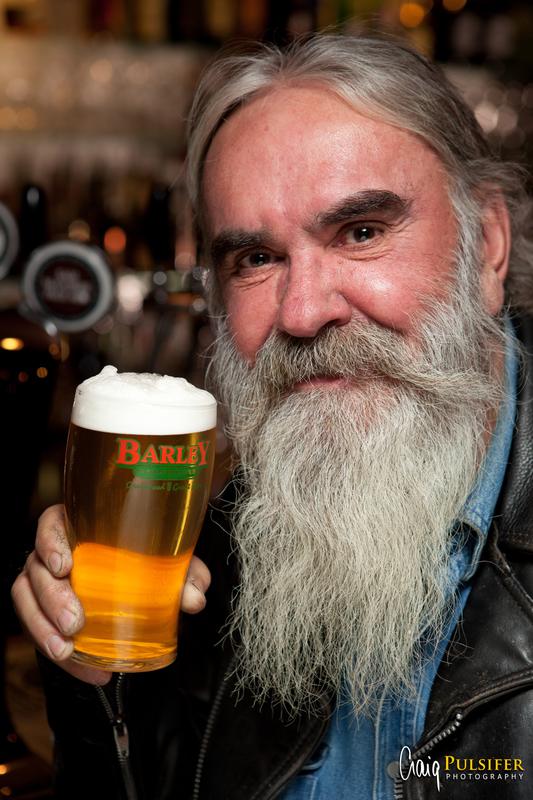 About Barley Station Brew Pub
From the company's website: "Our head brewer uses recipes created exclusively for us, using the finest ingredients available. We start with water that has been purified by our in-house reverse osmosis system and then add the right amount of minerals specific to each style of beer. This water is combined with the finest malted grain from Europe and North America.
"The addition of hops chosen for their aroma and bitterness, and the best yeast for each style of beer, all mean that you can now enjoy a variety of tastes in beers that will tempt you to try them all. During the year, we will introduce some very special, limited-edition beers that will be on tap for a short time only. Be sure to ask your server for these seasonal beers when available.
"All of our beers are made in-house using the best ingredients available. We don't filter or add any preservatives to our beer. By drinking our beers, you are greatly reducing the impact on the environment. Our beer only has to travel 50 feet to get to your table, so feel good about doing your part to save the world, one beer at a time."
In 2014, the company's beer, Canoe Creek, won silver in the British Columbia Beer awards – Pilsner category.
Big Surf Beer Co.
Address: 8860 Jim Bailey Crescent, Kelowna
Phone number: 250-826-6474
Website: bigsurfbeer.com
Facebook: Facebook.com/BigSurfCulture
Twitter: @BigSurfBeer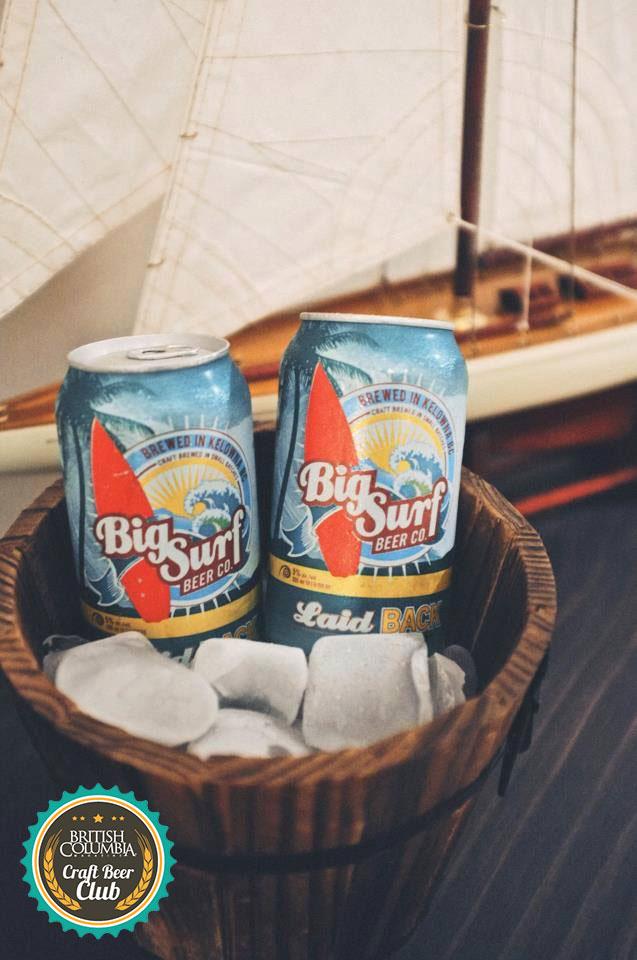 About Big Surf Beer Co.
Big Surf Beer Co. is a craft brewery and we are proud to be from Kelowna, in the centre of the sun-soaked Okanagan Valley. Starting with our award-winning brewmaster, Wolfgang Hoess, we believe that beer is more than just a product – it is our passion. And this passion is the driving force behind Big Surf.
This enthusiasm for beer has inspired us to dedicate ourselves to the creation of a quality brew for the right price, so more people can share our obsession. We know quality doesn't have to translate into high costs – it just takes hard work, experience and a genuine love for what we do. This is our recipe for creating a great tasting and absolutely affordable beer.
Cannery Brewing
Address: 112 – 1475 Fairview Rd., Penticton
Phone number: 250-493-2723
Website: cannerybrewing.com
Facebook: Facebook.com/CanneryBrewing
Twitter: @CanneryBrewing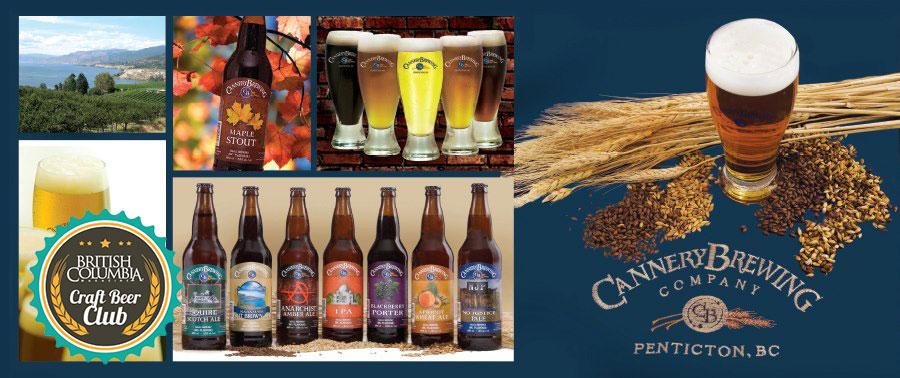 About Cannery Brewing
Located amidst the breathtaking scenery of Penticton, Cannery Brewing is a microbrewery that produces individually handcrafted fine beers of unmistakable complexity and balance. The brewery's Baltic Porter Artisan Creation beer won the gold medal in the Strong Porter category at the 2014 Canadian Brewing Awards.
Crannóg Ales
Address: 706 Elson Rd., Sorrento
Phone number: 250-675-6847
Website: crannogales.com
Facebook: Facebook.com/Crannog-Ales
Twitter: N/A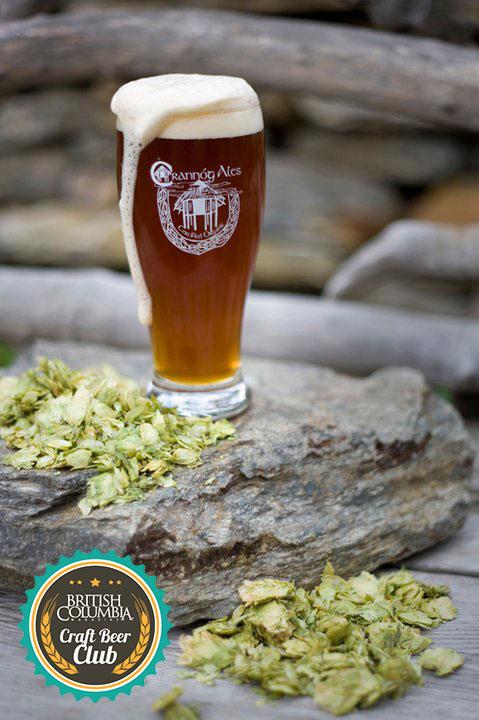 About Crannóg Ales
Crannóg Ales is Canada's first certified organic farmhouse microbrewery, one of only a handful of such breweries in the world. We opened in 2000, after a year of establishing our organic farm. We brew unfiltered, unpasteurized ales using only organic ingredients, some of which come right from our own farm. All our ales reflect the Irish tradition of brewing full-flavoured, complex ales, which are also great session beers.
Crannóg Ales is located on our own 10-acre farm in Sorrento. The farm and brewery are fully integrated, with the brewery providing food for the livestock and the farm providing hops for the brewery. The water for the brewery comes from a well in the middle of our farm, fed by springs on the farm as well as streams from the mountains that surround us.
Sorrento is in the Shuswap area, just north of the Okanagan Valley in BC's interior. We are blessed with a long growing season, a temperate climate and lots of water. We ship only within BC, in a range limited by how far we can drive. Contact us for a location near you, or check out the listings on the Beers Page on our website.
The brewery is the marriage of two dreams: to farm organically and to have our own brewery. We strive to live up to our dreams every day — and we hope that you will taste and appreciate the result!
Firehall Brewery
Address: 6077 Main St., Fernie
Phone number: 778-439-2337
Website: firehallbrewery.com
Facebook: Facebook.com/thefirehallbrewery
Twitter: @FirehallBrewery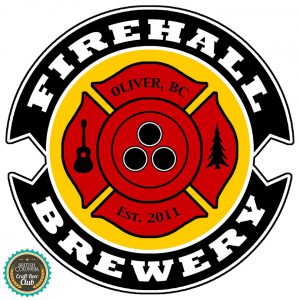 About Firehall Brewery
Fires have long left their legacy in the arid South Okanagan, claiming many historic buildings such as the Fairview Hotel in the old Fairview mining town. When the mines ran out of gold, the residents began moving down to the new village of Oliver, where a newly built irrigation ditch brought different riches to the parched landscape: agriculture. The town of Oliver still stands, but the fire station siren is often heard screaming in the desert air, and Main Street is riddled with holes where fires have torched building after building. Even the ski hill's peak is burnt to a crisp, earning the name Mt. Baldy, and leaving eerie tree skeletons to dodge while riding fresh powder.
"The volunteer firefighters built a modern fire station, leaving their original fire hall downtown in the heart of Canada's wine capital. The old fire hall is the home of our humble brewery, as well as Bill and Dawn Reid's Firehall Bistro. With the honourable firefighters of all communities in mind, the Firehall Brewery is proud to offer high-quality craft beers in their name. The brewery's passion for enjoyable brews is only rivaled by its love for music and the great outdoors."
Marten Brewing Co.
Address: 2933 30th Ave., Vernon
Phone number: 250-718-0996
Website: martenbrewpub.com
Facebook: Facebook.com/martenbrewpub 
Twitter: @MartenBrewpub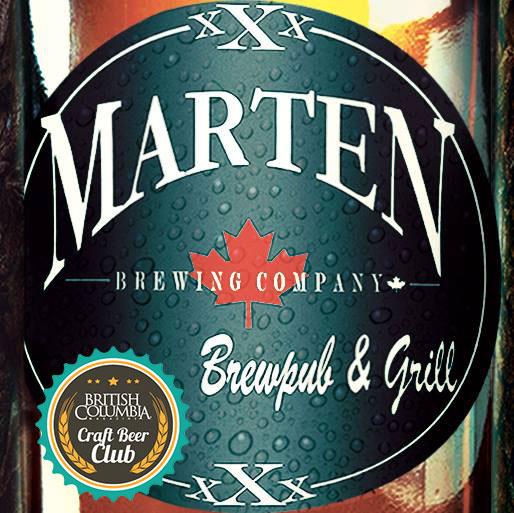 About Marten Brewing Co.
The Marten Brewing Company is a new craft beer brewery, which will be making it's home in Vernon. With high standards and dedication to use only premium products, the Marten Brewing Company is eager to brew up some fresh and exciting craft beer. Scheduled to open winter 2015.
Mill Creek Brewery
Address: 124 – 948 McCurdy Rd., Kelowna
Phone number: 250-765-8956
Website: mccurdybowl.com
Facebook: Facebook.com/McCurdyBowl
Twitter: @McCurdyBowl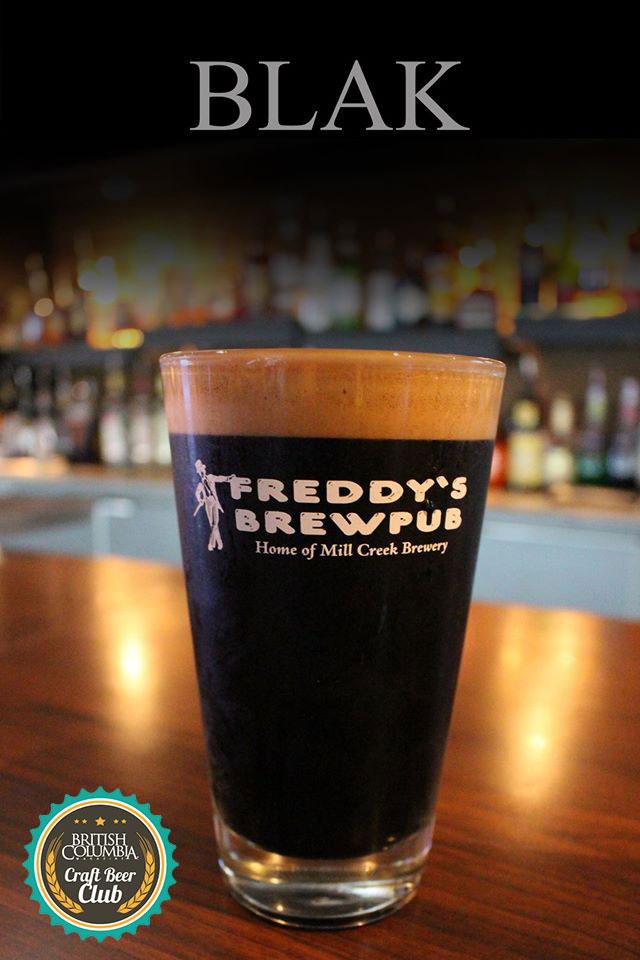 About Mill Creek Brewery
Kelowna's only micro-brewpub offers fine-crafted, quality beer brewed onsite by our brewmaster, Jack Clark. The brewpub is located in the McCurdy Bowling Centre.
The Noble Pig Brewhouse
Address: 650 Victoria St., Kamloops
Phone number: 778-471-5999
Website: thenoblepig.ca
Facebook: Facebook.com/The-Noble-Pig-Brewhouse
Twitter: @thenoblepigbrew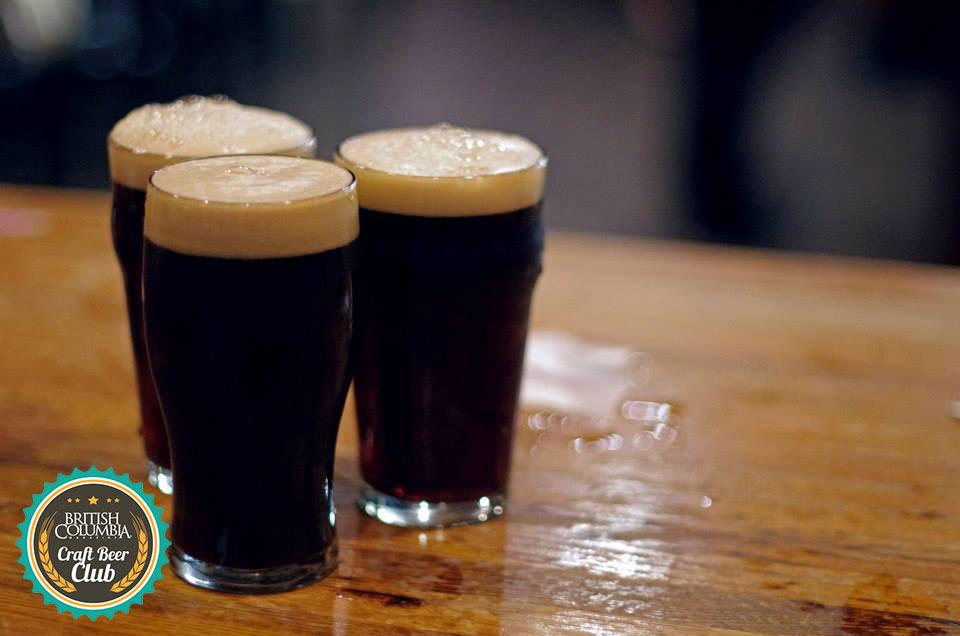 About The Noble Pig Brewhouse
The Noble Pig Brewhouse is Kamloops' first and only microbrewery that combines house-made, craft-brewed beer and a unique beer-fusion cuisine. It is an unpretentious neighbourhood spot in a welcoming, comfortable atmosphere.
Red Collar Brewing Co.
Address: 355 Lansdowne St., Kamloops
Phone number: 778-471-0174
Website: redcollar.ca
Facebook: Facebook.com/redcollarbrewery
Twitter: @redcollarbrew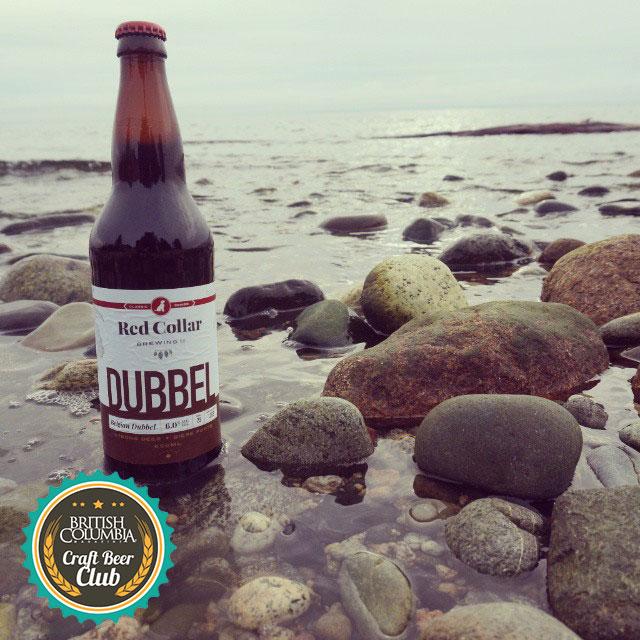 About Red Collar Brewing Co.
Red Collar Brewing is a 15-hectolitre production brewery, with an adjoining tasting room. As a manufacturing establishment, we are only permitted to sell our own product within our tasting room. We are hoping to have at least six draft beers on in the next few months, and will have bottled product in the near future.
We also serve a fluctuating menu of food items, usually including paninis, pate and light snacks.
Tin Whistle Brewing Co.
Address: 954 Eckhardt Ave. W., Penticton
Phone number: 250-770-1122
Website: N/A
Facebook: Facebook.com/TinWhistleBrew
Twitter: @TinWhistleBrew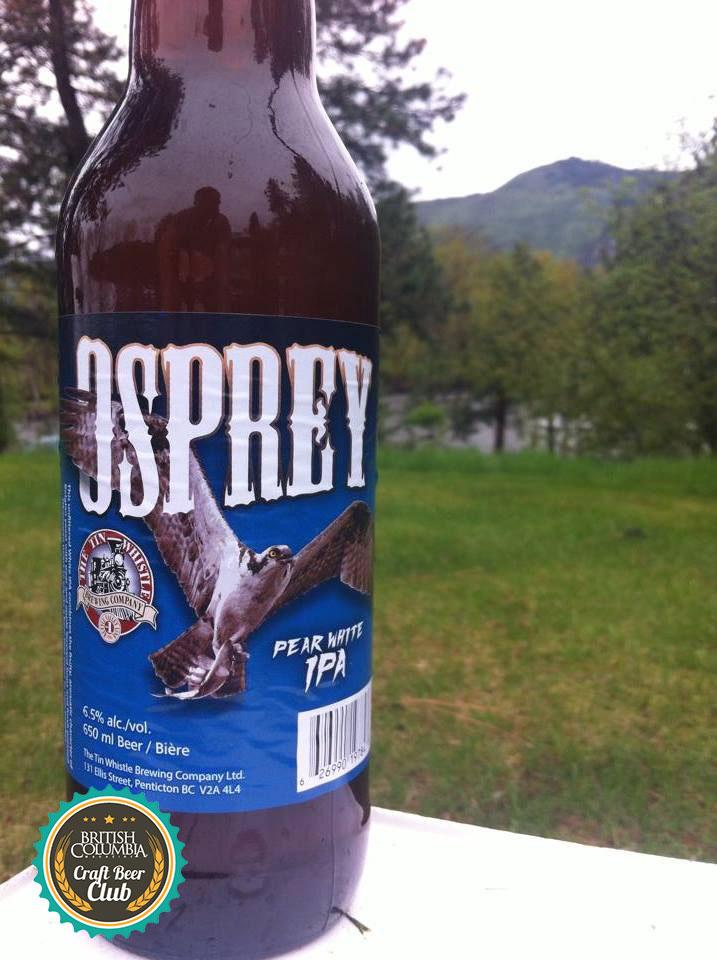 About Tin Whistle Brewing Co.
The Tin Whistle is a small microbrewery located in Penticton. We brew beers that we like, and we hope that you'll like them too. We have five beers that we produce year round, and at any given time we may have an additional one or two seasonals. Our beers are available throughout BC and Alberta, on tap and in 650-millilitre bottles.
Tree Brewing Co.
Address: 1083 Richter St., Kelowna
Phone number: 250-717-1091
Website: treebeer.com
Facebook: Facebook.com/treebeer
Twitter: @TreeBrewing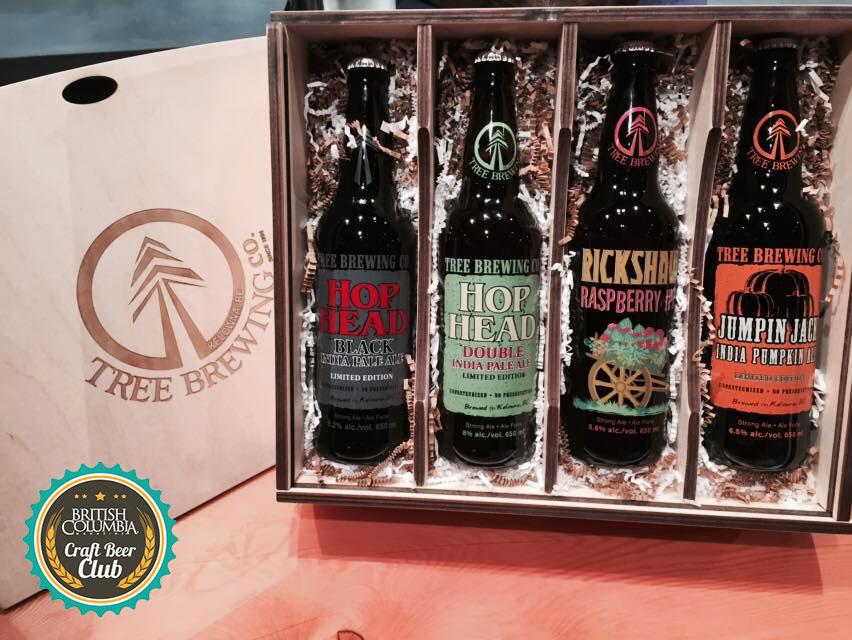 About Tree Brewing Co.
Our story began in 1996, in beautiful Kelowna. Why Kelowna? Hey, having a brewery in one of the most beautiful places in Canada seemed like a great idea. Why call the brewery Tree? Well, it represents the natural beauty of British Columbia and the passion for all things natural and handcrafted, just like our beer. It's been an incredible ride since our first brew, a little like a roller coaster!
Our brewing philosophy is simple: to brew memorable and flavourful beers, regardless of the style – from our session beers to our brewmaster's Reserve Series. Our award-winning beers are brewed by our brewmaster, Dave Gokiert, and his team of passionate brewers using 100 per cent malted barley, the finest hops, yeast and water, sure to satisfy the most discriminating tastes.
As a locally owned and operated brewery, we also believe in giving back to the communities in which we work, live and play.
Other Breweries in this Region
Bone Beer
Address: Kelowna
Phone number: 250-808-4868
Website: bonebeer.com
Facebook: Facebook.com/BoneBeerPage
Twitter: @BoneBeer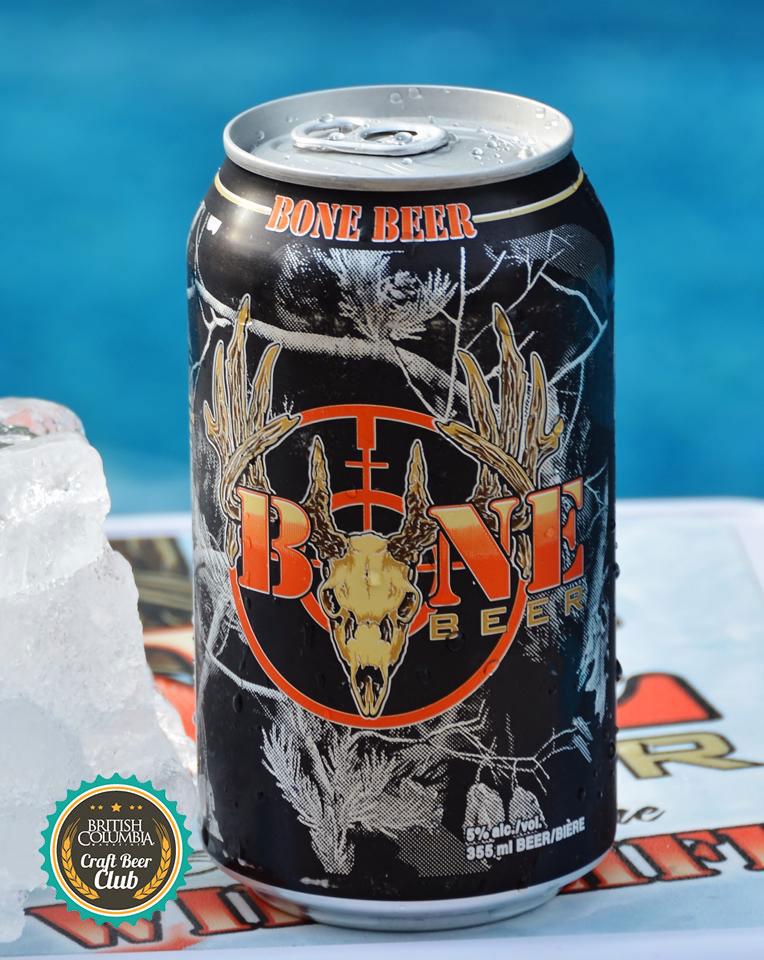 About Bone Beer
Mother Nature supplied the ice; the least we can do is bring the beer.
Is there any country in the world with a richer outdoor history and heritage than Canada? Here at Bone Beer, we believe that the need to protect and preserve our outdoor heritage has never been greater. With almost one million hunting and fishing participants annually in Alberta and British Columbia alone, Bone Beer believes these individuals care for the outdoors as much as we do. Outdoor activities and a cold beer with friends and family go hand-in-hand, and for the first time ever in Canada, outdoor enthusiasts can essentially get paid for enjoying an ice cold beer at the end of the day, while giving something back to the outdoors that we all love.
The cross hairs in the Bone Beer logo represents the commitment to set our sights on making a difference in the outdoors by donating five per cent of net proceeds of Bone Beer back to fish and wildlife enhancement, and recruitment and retention projects in local areas where Bone Beer is sold.
Bone Beer is an easy-drinking, light, blonde lager, unpasteurized with no additives and no preservatives. Crisp, clean and natural, just like the outdoors.
Okanagan Spring Brewery
Address: 2808 27 Ave., Vernon
Phone number: 250-542-2337
Website: okspring.com
Facebook: Facebook.com/okspring
Twitter: @okanaganspring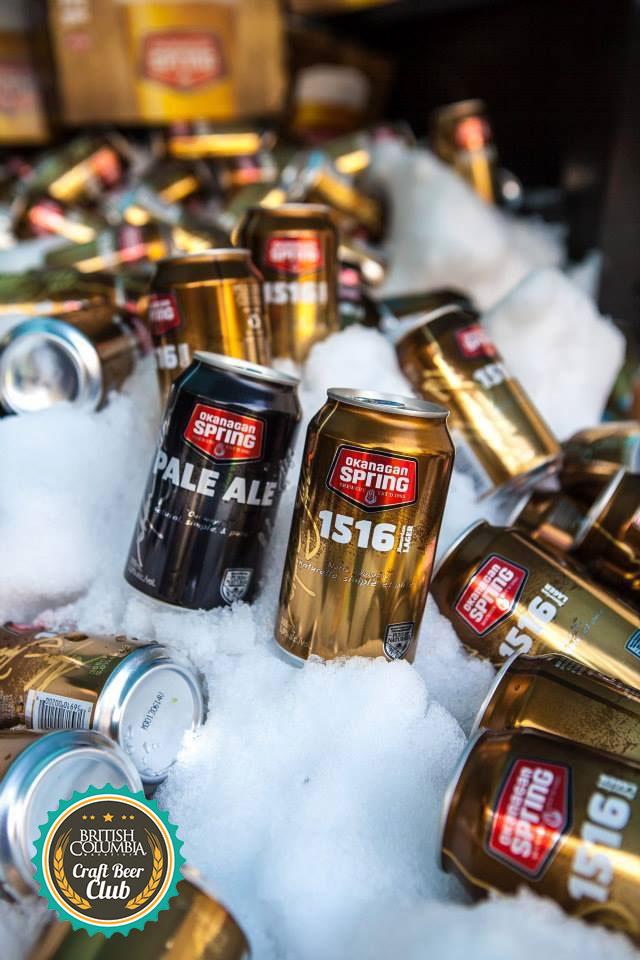 About Okanagan Spring Brewery
As one of BC's original craft breweries, Okanagan Spring was founded by Buko von Krosigk and Jakob Tobler, two men determined to offer an alternative to the mainstream beers of the region.
Where better to pursue this endeavour than in a region marked by natural beauty and a history of fine brewing? Established in 1985 and continuing to brew from the same location today, the Okanagan Spring Brewery resides in the heart of BC's treasured Okanagan Valley. Surrounded by BC's Interior Mountains and situated between the beautiful Kalamalka and Okanagan Lakes, it's the perfect place to brew BC's favourite beers.
On Dec. 31, 1985, the first Okanagan Spring Premium Lager was poured. Buko and Jakob didn't realize the role that Okanagan Spring would play in popularizing craft brewing, but they did know they'd created a mighty tasty beer.