The days are getting shorter and the air is more crisp than balmy…but that doesn't mean it's too late to get away. If you're asking us, fall travel is underrated; the summer crowds have migrated back to school and work, off-season pricing is in effect, and there's still enough warmth and daylight—not to mention autumn leaves—to make the most of the outdoors.
If you've ever been to Golden before, you'll be well versed in the merits of this easy going mountain town. Four hours east of Kamloops and two and a half hours west of Calgary, Golden is flanked by three different mountain ranges, and surrounded by no fewer than six national parks. We're not being trite when we say it is an outdoor lover's wonderland. Despite this, Golden escapes the crowds and tourist trappings that sometimes plague mountain towns. Painted in charm and populated by passionate, outdoor-advocating locals, it just might be B.C.'s best-kept secret. And in fall, you won't have to stand in a single line to enjoy it.
Go Hiking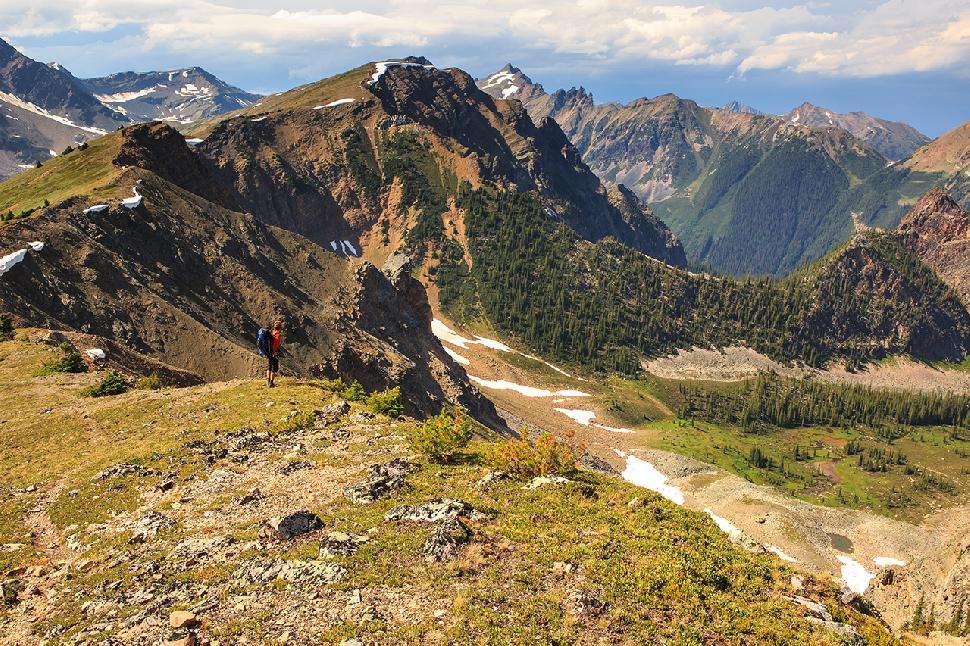 Going for a hike in Golden is as simple as walking out the front door. Sandwiched between Yoho and Glacier National Parks, with Banff, Jasper, Kootenay National Parks, and Mount Revelstoke and the Bugaboos not much further away, the options are endless.
Choose your adventure:
If you're looking for an easy hike, Cedar Lakes Trails offers a network of gently graded trails. There are four lakes in total, each simply named Cedar Lake 1, 2, 3 and 4. The trailhead is located at the day use area of the Cedar Lake Recreation Site. The distance from the trailhead to Cedar Lake 4 is 3 kilometres.
Yoho National Park, encompassing a portion of the Rocky Mountains, is home to the Wapta and Waputik Icefields, where the Kicking Horse River originates, as well as the world-famous Burgess Shale fossils. For a moderate hike in Yoho on well-maintained trails, visit Mount Hunter. It takes about 2.5 hours to reach the upper lookout and hikers are rewarded with splendid views of river valleys and mountain peaks.
If mountain grandeur, active glaciers and extensive cave networks are your thing, look toward Glacier National Park. For a steep, challenging day hike with the reward of a stunning 360 degree view of the Selkirk Mountain Range, check out Abbott Ridge. It's only 5 km to the ridge, but the total elevation gain is over 1,000 metres. Allow about 3.5 hours to reach the ridge.
Goldenhikes.ca is a resource-filled website for finding popular local hikes and trail information.
Go Fish!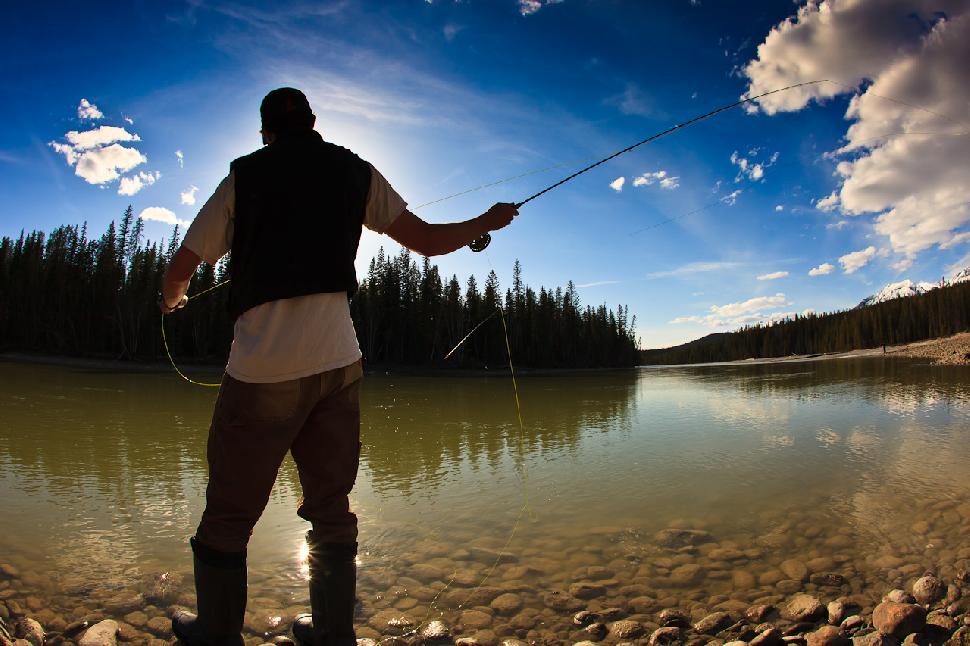 Home to pristine alpine lakes, and the Columbia River and its tributaries, Golden is an angler's dream retreat. In early fall, fishing season is still in full swing, with trout and char in ample supply.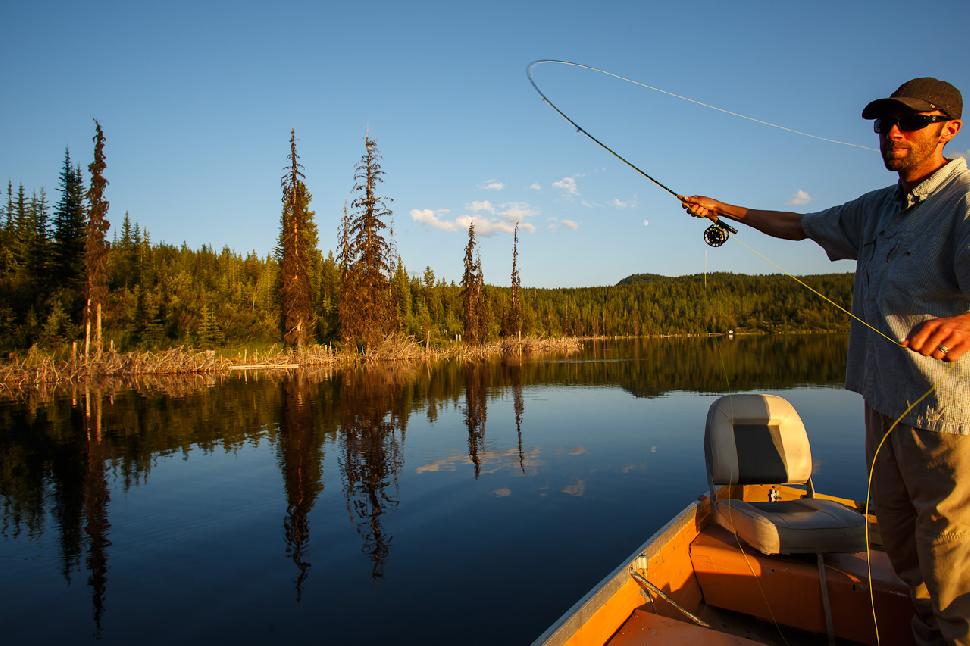 Whether you're spin casting or fly fishing, in a boat or in waders, there's a little piece of angling paradise with your name on it in Golden. If you want to take advantage of local knowledge and find the best spots, sign up for a guided adventure with The Golden Gillie.
Go Mountain Biking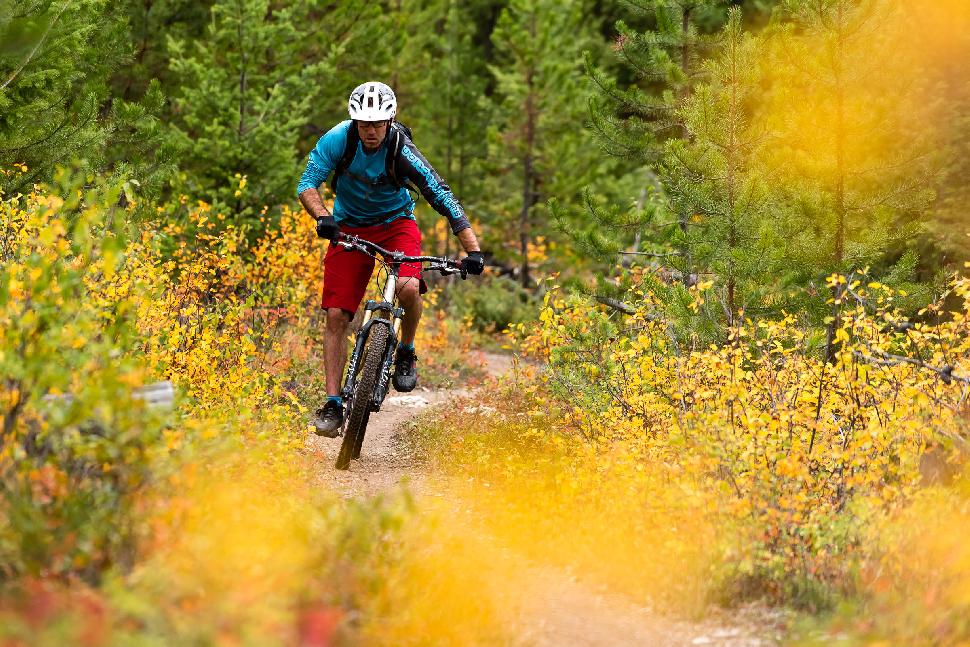 Golden has developed an excellent reputation among the mountain biking crowd – and for good reason. Over 100 kilometres of cross country single track, a combined 8,200 feet of vertical across two downhill networks, and a friendly, welcoming local scene, lend to Golden's status as a B.C. mountain biking mecca.
Mild to wild: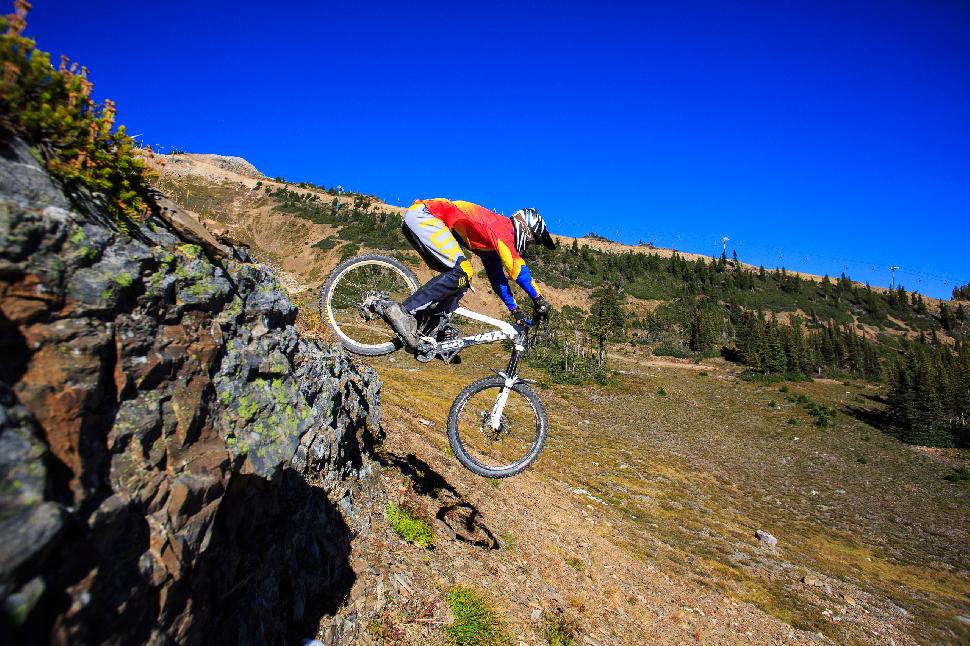 If you're new to the sport, check out Kicking Horse Mountain Resort where you can rent a bike, take a lesson, and ride the gondola to the top of wide, gentle trails.
If you're looking to put your bike through its paces, check out Mount 7's network of blue to double black diamond trails, accessible by shuttle.
Refuel & Replenish
Golden has an admirable number of independent, owner-operated places to dine. From quaint cafes to elegant restaurants, it all tastes best after a rugged day spent in nature.
Bites & Brews: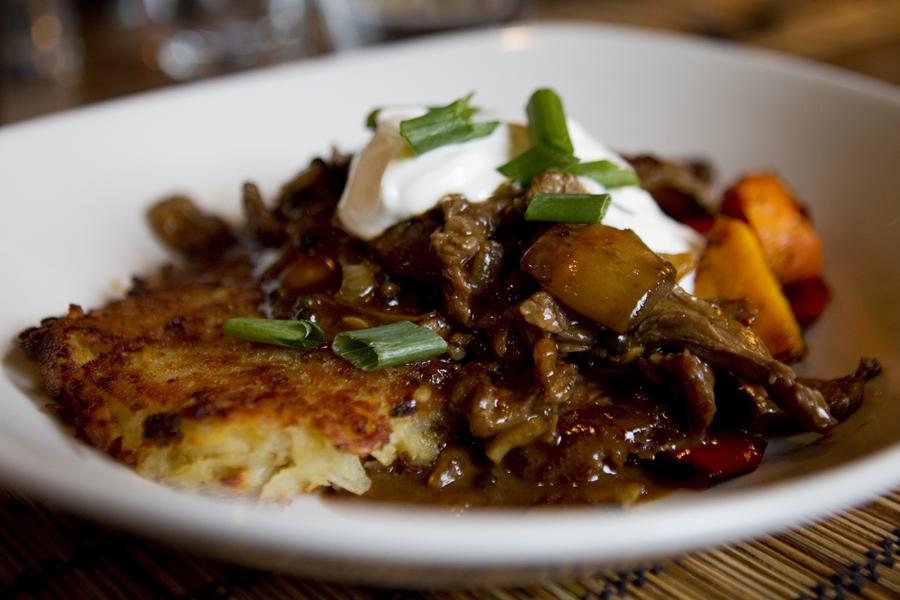 With its focus on fresh, local, and organic, Cedar House was voted one of the top 50 places to eat in Canada. Hard to beat that!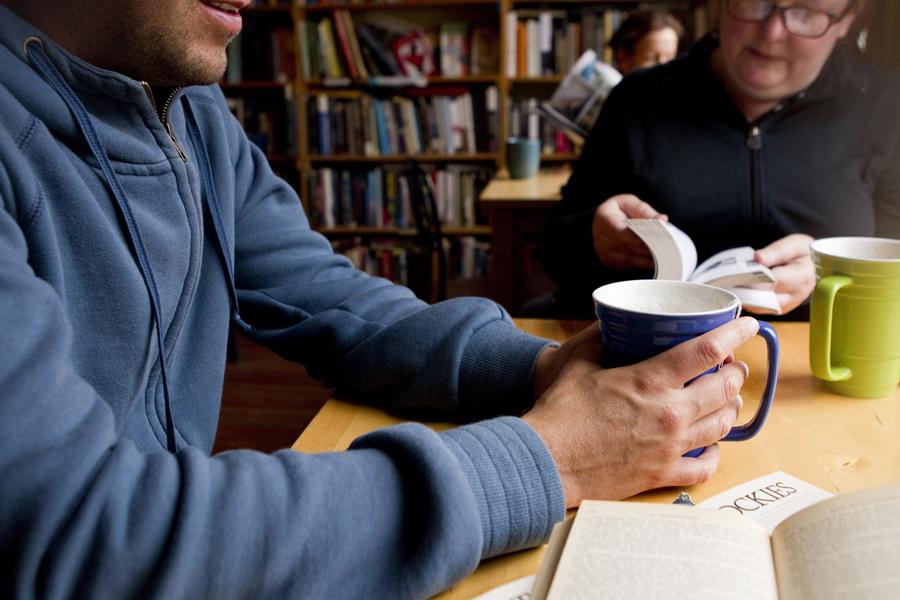 In the heart of downtown Golden, eclectic Bacchus Books and Cafe is a rambling collection of new and used books on the ground floor, and charming cafe on the top floor. They serve up healthy snacks and lunches, and an array of caffeinated drinks.
If you are visiting in late fall, don't miss the opening of Golden's first microbrewery. Whitetooth Brewing is the dream come true of entrepreneurial locals Mark Nagao and Kenton Donaldson. With the help of a brewmaster, the pair have been perfecting their craft, and Whitetooth's small batch Belgian and West Coast inspired ales are sure to impress the toughest critics. (And the rest of us too!) Drop by for a visit and try one of the year-round or seasonal offerings. We'd recommend Psychosis 7 Imperial IPA, named after an infamous (but sadly defunct) downhill biking race on Mount 7.
Restore
Where to lay your head: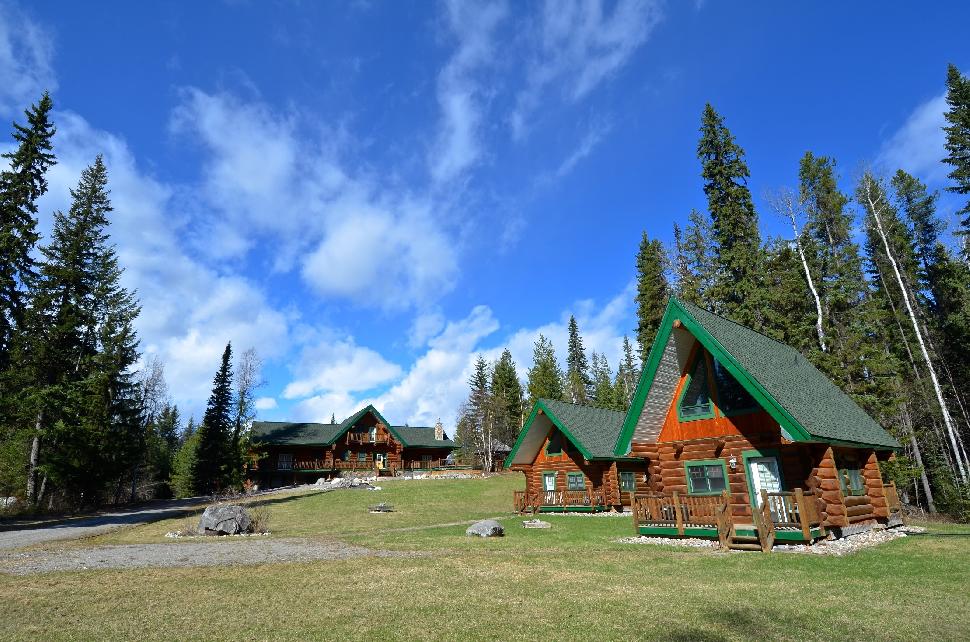 From rustic mountain cabins to well-appointed lodges to unique B&Bs, Golden has accommodations to suit every travel style and budget. In the fall, many of them offer off-season pricing – so you can enjoy your stay all the more.
One of our favourites is Moberly Lodge, a bright, spacious log home with a wrap-around terrace and postcard-perfect views of the mountains. In addition to the lodge, there are cabins that sleep up to six which come equipped with BBQs. It's never too late in the season for a good barbecue and we hear freshly-caught trout is delicious.
Ready to plan your fall getaway to Golden?
Let Tourism Golden lend a hand.
Check out:
Packages & Deals | Events | Places of Interest