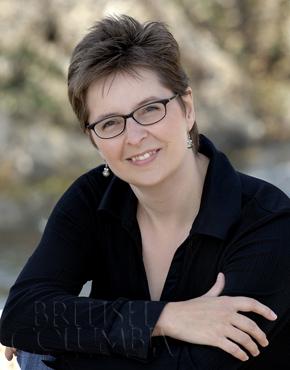 People in glass houses shouldn't throw stones. They also shouldn't wander around in their PJs.
That second revelation dawns as I shuffle from bedroom to kitchen in the Baldwin House, "the glass house" on the edge of Burnaby's Deer Lake. Vancouver architect Arthur Erickson designed this 1965 cedar post-and-beam home to minimize the boundaries between indoors and out. From the clear-glass front door, there is an uninterrupted sightline through the open dining and living rooms, across the breeze-rippled lake to the green profusion of Deer Lake Park and the North Shore Mountains beyond.
Right now, the curious couple looking up from their rented paddleboat is getting another view entirely. Bed-headed, in pink-striped pyjamas, I startle like a deer and take cover in the less transparent kitchen.
The two-storey, glass-walled Baldwin House can't escape attention. As I sat on the patio the previous day, screened by tall plantings, I could observe people's reactions as they passed. Many paused to peek inside, remarking on the retro '60s Scandinavian furnishings or sighing over the lake view and sunshine cascading in from the domed skylight.
"I've always loved that house," one woman said wistfully.
Not that it's grand; the modest three-bedroom blends unobtrusively into the lake's steep south bank. But it is the only residence right on the waterfront. And it is an Erickson. The architect's name is synonymous with some of Greater Vancouver's most iconic modern architecture: the Simon Fraser University (SFU) complex; the inspired Museum of Anthropology; the Provincial Law Courts building with its block-long, sloping glass roof.
This from the architectural graduate who was fired from two prestigious Vancouver firms for being "too dreamy." He had taken to teaching when friend Dr. William Baldwin approached him in 1963 about a design for his lakeside property. Erickson completed the Baldwin family home in 1965, the same year he and then-partner Geoffrey Massey finished SFU—a huge project they won with their unconventional design entry. The dreamer had emerged as a visionary.
Though the architect rarely repeats himself, certain themes do recur in his work. In Seven Stones: A Portrait of Arthur Erickson, Architect, (Harbour Publishing, 1981), author Edith Iglauer points to his "strong horizontals; wooden lattices to soften solid wall mass; high fences or plantings for privacy; skylights; flooded roofs or ground pools to catch reflections; the illusion of infinity; a mound of earth somewhere outside (which Erickson calls 'my signature')."
He used almost all of these elements in Baldwin House. The lakeside reflecting pool, at the foot of a mature weeping willow and surrounded by lush water plants, is a focal point from both levels. This home's 10 glass doors open onto as many patios and gangways, most overlooking the ornamental pond.
The rough cedar finishing throughout, "shabby chic" period décor, and omnipresent lake views create the ambience of a delightfully dated summer cottage. "I have a friend who says she would move into this house today, just as it is, and not change a thing," housekeeper Diane Dobie commented on our walk-through yesterday.
What many don't realize is that the dream is attainable, at least for a few nights. The Land Conservancy of British Columbia—profiled in this issue by contributing editor Bruce Obee—helped rescue Baldwin House from probable demolition. Through an innovative arrangement with the City of Burnaby, the non-profit conservancy now leases the home and rents it as a vacation property ($275 to 325 per night, sleeps six).
Through creative partnerships and financing, TLC has protected more than 200 B.C. properties, local treasures with special historical, recreational, or ecological values. Rentals are one of TLC's newer strategies to raise funds and engage the public with its properties.
Entries in the Baldwin House guest book exude appreciation:
"I've walked by the house 100's of times & wondered about it. Great to hear you're in charge of protecting this beautiful spot & a showpiece of our own native son." —M.G.
"It was like living inside a Monet. Thank you for making this unique Vancouver space available to the public." —M.H.
You can rent the glorious glass house (I recommend camouflage pyjamas), or choose one of the four rustic cabins TLC offers in more remote locations. Think of them as getaways that keep on giving. You never know, you may help save another Erickson.