Cedar Farmers Market
If having a farmers market located on a grassy field in front of an iconic English pub isn't enough of an enticer, let's take it one step further. Located in central Vancouver Island, just south of Nanaimo, and featuring over 80 full-time vendors, international food carts and freshly roasted coffee, this market makes for a tasty day out.
"It's more than just meat and veggies," says James Street, marketing, advertising and communications director at Cedar Farmers Market. "We have a diverse group of goods to experience, which makes for an entertaining day out."
For 17 years now, the Cedar Farmers Market has focused on being a make it, bake it and grow it market. Keeping with the B.C. Association of Farmers Market guidelines of 30 percent non-food products including craftspeople, woodworkers, pottery and potted plants and the remaining 70 percent being locally grown or produced food.
Street, a sausage vendor himself, sells at a number of different markets in the region but favours Cedar's market for the family feel and young family entrepreneurs it features. "My kids and wife come with me to sell sausages—we are all a part of it," says Street. "The vendors help one another with setting up and spreading the word." He believes the overwhelming support could stem from the fact that many of the original vendors remain at the core of the market, rather than seeing a lot of turnover.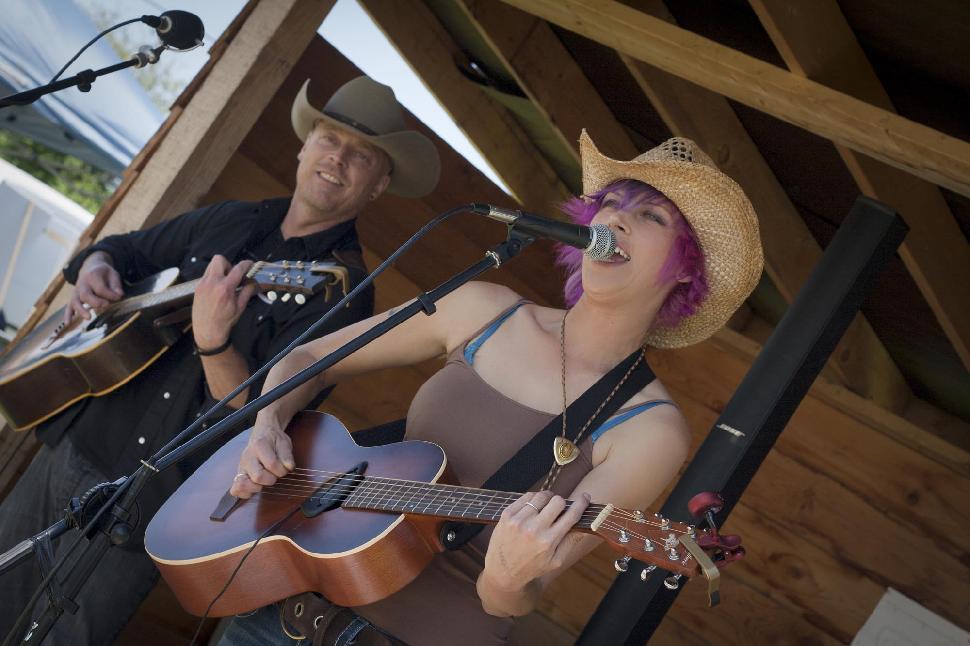 And the shoppers are serious about their food. With 3,000 to 4,000 people coming through on a Sunday from as far south as Victoria and as far north as the Comox Valley, Cedar Farmers Market is a supermarket in its own right. "We will see people come in with five or more reusable shopping bags and load up on sacks of carrots, potatoes, chicken and eggs," says Street. "They are actually doing their grocery shopping for the week."
Many of the clientele come back week after week, making Cedar a destination. These return customers are highly coveted by vendors and offer a real value to their business. "Once our vendors get in they want to stay in," says Street. "This means an abundant selection which is good for everyone."
Street says that they believe in the idea of food tourism as a great way to encourage people to come, hang out and try high quality food. From there, the flavour will bring them back. "I have seen people buy caseloads of fresh strawberries at $6 a basket," says Street. "It's not because they are cheaper than the grocery store, because they aren't. It's because they are the most amazing tasting strawberries they've ever had." And this is the reason people are changing how and where they shop for food.
If You Go
Where: On the grassy field in front of the Crow & Gate Pub at 2313 Yellow Point Road, Cedar.
When: From Mother's day to the last Sunday in October; 10:00 a.m. to 2:00 p.m.
For More Info: cedarfarmersmarket.org
Need to Know: Room for over 250 cars. Make sure to stop for a pint at the world-renowned Crow & Gate Pub nearby, it's one of the best pubs you'll find anywhere.