Photos By Lynda Dobbin Turner
If you're looking for a hike that's not too strenuous and offers amazing views, lace up those shoes and get on the Royston Seaside Trail in Courtenay.
The Royston Seaside Trail is about 1.9 kilometres long, an out-and-back trail, good for all skill levels. Dogs on this trail must be kept on a leash.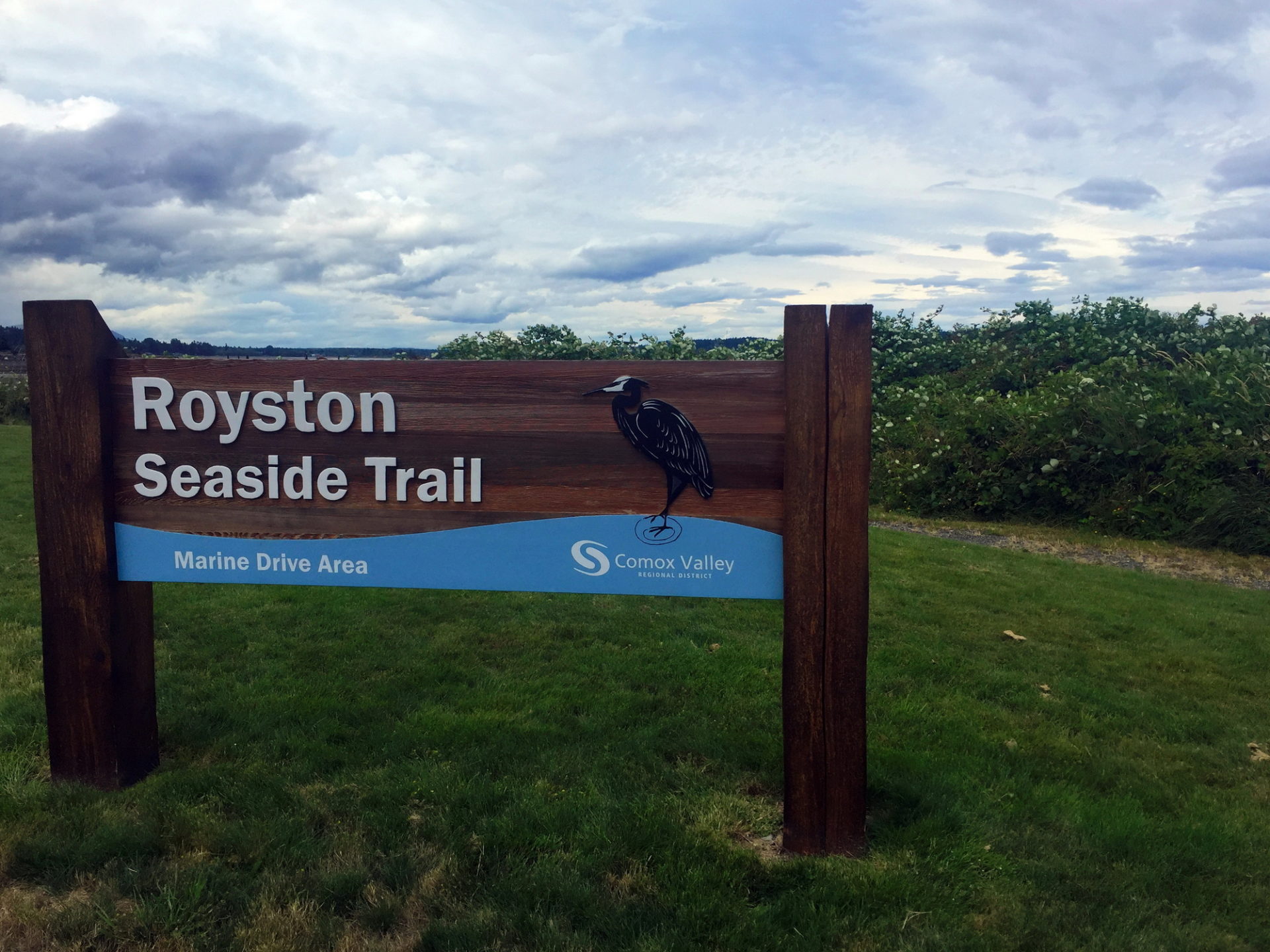 According to the Comox Valley Regional District website, there are two parts to the trail: the Marine Drive section and the Breakwater Esplanade section. The parking area for the trail is at the end of Hilton Road, and there is a BBQ and picnic area located at 3984 Marine Drive.
The Marine Drive section originally included a wharf that handled oil products over many years. In 2003, the wharf was removed and a viewing platform was built. In 2015, the picnic area was redone to include new tables and an accessible path, as well as a BBQ shelter.
The Breakwater Esplanade section follows a former Comox Logging right-of-way. Beginning in 1911, steam locomotives hauled logs from logging camps across the Comox Valley to the Royston log dump. The railway grade eroded over time, and in 2012 the Comox Valley Regional District received funding to re-construct the trail, which was done in the fall and winter of 2013/2014.
Be sure to bring your camera on this outing, and a pair of binoculars to spot different varieties of birds, or any sea life that may be out in the bay. This easy trail is great for the whole family.