If you're looking for an interesting activity that will get you outside, consider taking up geocaching! This real-world, outdoor treasure-hunting activity has captured the attention of people around the world.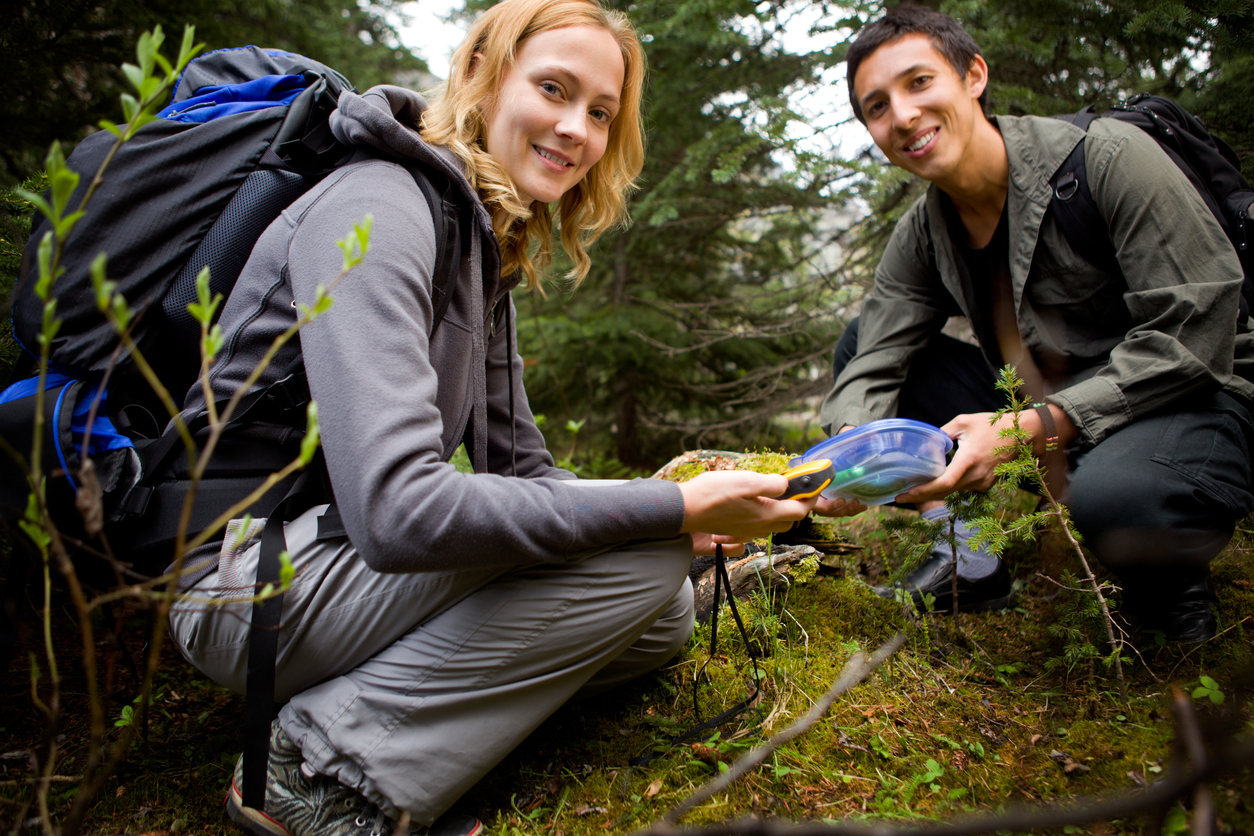 In its most basic form, all you really need to get started geocaching is a GPS or a GPS-enabled smartphone. You can go to geocaching.com and register for a free basic membership. Once you log in, type in your postal code and this will bring up the co-ordinates for geocaches in your area. Plug those co-ordinates into your GPS and get hunting! When you're searching for co-ordinates close to you, be sure to check out the difficulty rating (how hard the geocache should be to find) and the size of the cache (smaller caches are obviously harder to locate.)
When you have followed your GPS and located the cache, sign the logbook and put the cache back exactly where you found it – this way, the next geocacher can find it too! In some larger caches, you may find small treasures that have been left by previous geocachers. If you take an item out, be sure to leave an item of equal or greater value. Avid geocachers tend to have a stash of small goodies with them, so they have something to leave in these cases. Geocaching.com also recommends you log your find on their website. This is helpful for others who are searching. If a cache has been searched for but not found for a long time, this can mean it's been moved to a different location (by a geocacher, a passerby or an animal) and might not be located again.
Geocaching can take you to all corners of your city, neighbourhood or province, depending on how far you want to search or where you'd like to go. It's also a fun way to explore a new area. Say you're vacationing in another city or province – well, what better way to see the sights than by chasing geocaches?
Fun fact: The very fist geocache was hidden at N 45 degrees 17.460 W 122 degrees 24.800 – in the woods near Beavercreek, Oregon.
Visit geocaching.com for more information, and search Facebook and other forums for geocaching groups in your local area.