Just a short ferry ride (or two) away, B.C.'s Gulf Islands offer plenty of opportunities to escape the city and embrace the great outdoors. Visiting the Gulf Islands during the summer months is an unparalleled experience — one that's best enjoyed by camping. Keep reading to discover where to head on the Gulf Islands for a camping trip to remember.
Wallace Island Campground
Located between Salt Spring and Galiano Islands, boasts beaches, coves, and offshore islets that provide plenty of sheltered paddling opportunities. Boaters and kayakers will find Wallace Island to be ideal for day trips, as well as for overnight camping.
The park offers plenty of places to swim, fish, kayak, hike and spot wildlife. Walking and hiking trails pass through much of the park, offering up views of the island's unique rock formations. Eagles, black-tailed deer and mink are common to sight in the park, and boaters and kayakers often see harbour seals, sea lions and river otters.
Shelter Point Park Campground
Shelter Point Park is located on the west shores of Texada Island, just south of the residential community of Gillies Bay. The family friendly park is popular for day use and for camping, drawing kayakers keen to explore the coast of the island. With two kilometres of shoreline, concessions, showers and a playground, Shelter Point Park is a great place to bring children (and it's a pet-friendly campsite, too).
Hiking, fishing and swimming are all popular activities at this campground, and there are two boat ramps along the waterfront. If you're the type that likes fishing, hiking, water sports or anything in between, you'll know it can be challenging to haul all your equipment to a campsite by car. A pickup truck like the Toyota Tacoma is your perfect partner when you want to gear up and hit the trail. It has a towing capacity of 6800 pounds, so you can bring your canoe, kayak or watercraft along with you.
Tribune Bay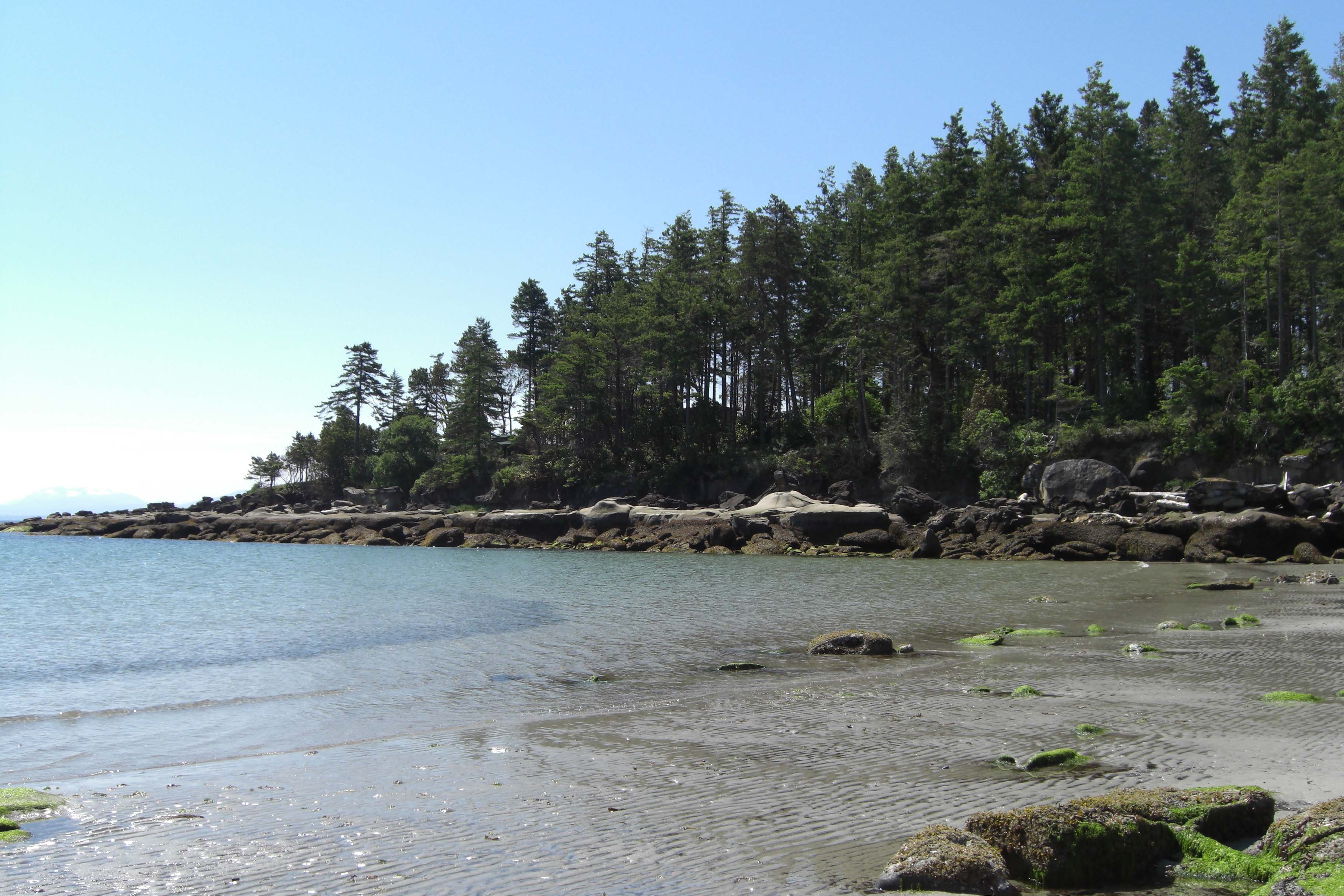 Nicknamed "Little Hawaii," south-facing Tribune Bay with its white sand and startlingly blue water is considered to be one of the most beautiful beaches in BC. Because the shallow waters can reach warmer-than-usual temperatures during the summer, the bay is one of the best saltwater swimming areas in the entire province.
A short stroll from Tribune Bay leads to eclectic "downtown" Hornby Island and its unique assortment of shops.
Ruckle Provincial Park
With seven kilometres of shoreline, rocky headlands and tiny coves and bays, Ruckle Provincial Park is one of the most beautiful parks in the southern Gulf Islands. A mixture of forest, field and shore habitats makes it one of the most productive wildlife viewing areas on Salt Spring Island. Tidal pools filled with brightly coloured crabs, mussels, starfish and more are fun for the whole family to explore. The waters surrounding the park are popular with scuba divers, and birdwatchers will appreciate the sight of cormorants, grebes, guillemots, eagles, quail and grouse.
Ruckle Provincial Park has several drive-in campsites; you could even try setting up your sleeping quarters in your Tacoma truck bed for easy clean up the next morning. However, the park's real specialty is the walk-in campsites. Pitch a tent in the grassy meadow overlooking Swanson Channel, then lie back and watch boats and ferries cruise by.
Montague Harbour Marine Provincial Park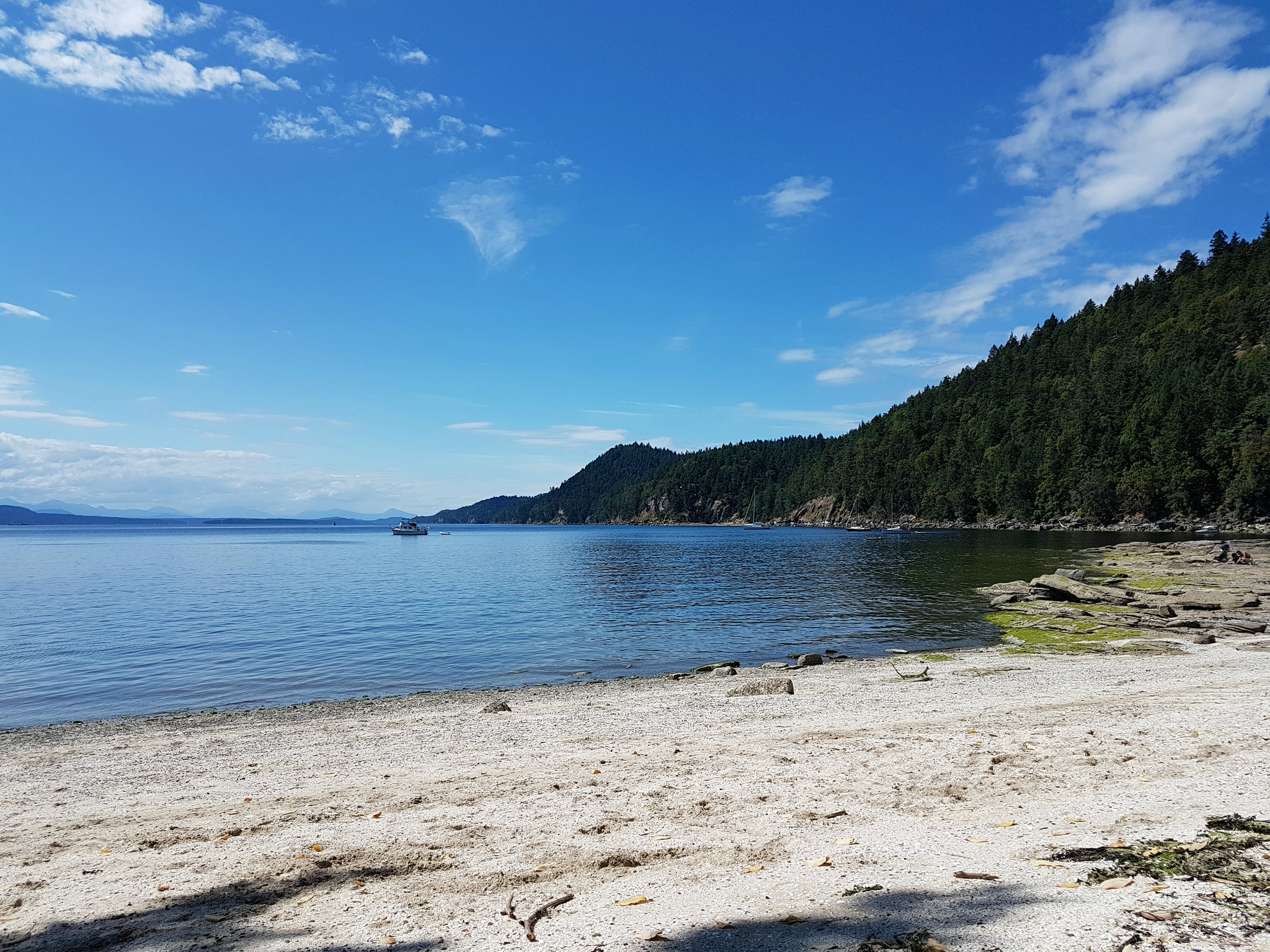 Galiano Island's Montague Harbour Marine Provincial Park is rich in natural (and cultural) history. With white-shell beaches, expansive green meadows, tidal lagoons, and ancient forests, there's plenty to attract visitors to the campground. The park starts five metres below sea level and rises 180 metres up to a steep rocky precipice. Visitors can come by ferry and camp in one of the scenic vehicle-accessible or walk-in campsites.
BC has no shortage of beautiful coastal campgrounds to pitch your tent or park your trailer this summer. Wherever your journey takes you, however, make sure you have the right vehicle to get you there. The Toyota Tacoma is the perfect adventure companion for campers and outdoor sporting enthusiasts alike, so what are you waiting for? It's time to load up your equipment (and a friend or two) and hit the road.