In truth, I should probably call this little getaway a wor-cation. I recently read a story on how the pandemic is depleting our surge-capacity, that boost of energy that helps us get through brief, tough moments. It turns out this depletion can also affect the energy that comes right before we take time-off, the drive that allows us to get everything done, so we don't have to do it while on a break.
That surge didn't kick in before my daughter Maia and I headed to Harrison Hot Springs for a 2-night, 3-day getaway—but then I recalled a friend had just written about hotel stays being a nice break from working at home, so I packed up my laptop and planned a schedule that included afternoon work hours.
Harrison Hot Springs has long been a local's destination. Back in the day, it was where young couples headed for honeymoons and where families went to celebrate big events. Compact, gorgeous and affordable—it still has that nostalgic vibe. There's an ice cream parlor on every corner, a bevy of restaurants that enthusiastically welcome families, long stretches of sandy beach and hotel options to suit every budget.
There's also a pretty view from just about every angle—so when Maia and I weren't off exploring, we set up our laptops on our deck off our spacious room at the Harrison Beach Hotel. With lake and mountain views as backdrop, work sped by. And when we did take time off from our computers, fun was just outside the door.
Harrison Hot Springs is filled with small tourism businesses—the very ones that have been hit the hardest by the pandemic. Many of them have been working hard to find innovative ways to get people out safely exploring, so we tested out a wide range and came up with step-by-step plan to help you make the most of Harrison's highlights:
Step 1: Head down to the farm
The circle farm tour's COVID-19-safety options includes a drive through corn barn and a super cool (to me) egg vending machine. I wanted to buy extra eggs—just to see the vending machine work twice. We also picked up locally made cheese at Farm House Cheese and a tasty selection of farm-fresh goodies at Agassiz Produce—all essential items for a couple of days' worth of picnics. Something you'll need for the next steps.
Step 2: Grab your walking shoes
Several excellent hikes are within a quick walk or drive of the main strip in Harrison. We opted to explore the Spirit and Bridle Trail for both the shade of the towering cedar trees and the art that decorates Spirit Trail. On our last day we also had a quick hike and lunch stop at Bridal Veil Falls—this is one of those places we've always driven past and not taken the time to stop and explore. It was well worth the stop and the picnic area turned out to be the perfect place to pull out all the goodies from our circle tour.
If we'd been feeling more ambitious, options like the two-hour Hicks Lake Loop or six-hour Harrison Grind would have been good fits—but this time out we were interested in a wider variety of activities and a more meandering pace.
Step 3: Get out on the water
COVID-19 closures mean the hot springs and community pool are currently closed, but the lake is still as lovely as ever. If the main lake is too refreshing for you—the lagoon is a warmer option and perfect for a cooling swim after a hike. There's also nearby Hicks Lake—a swim here would work well with a hike. But bring your mossie repellent—once you get away from the breeze off Harrison Lake the biting critters get to be a problem.
There's also plenty to do on top of the water. Harrison Eco Tours offers kayak rentals, fishing charters and during the fall they run excellent eagle tours. These are a fantastic way to get up close and personal with hundreds of bald eagles, while learning more about the local river ecology.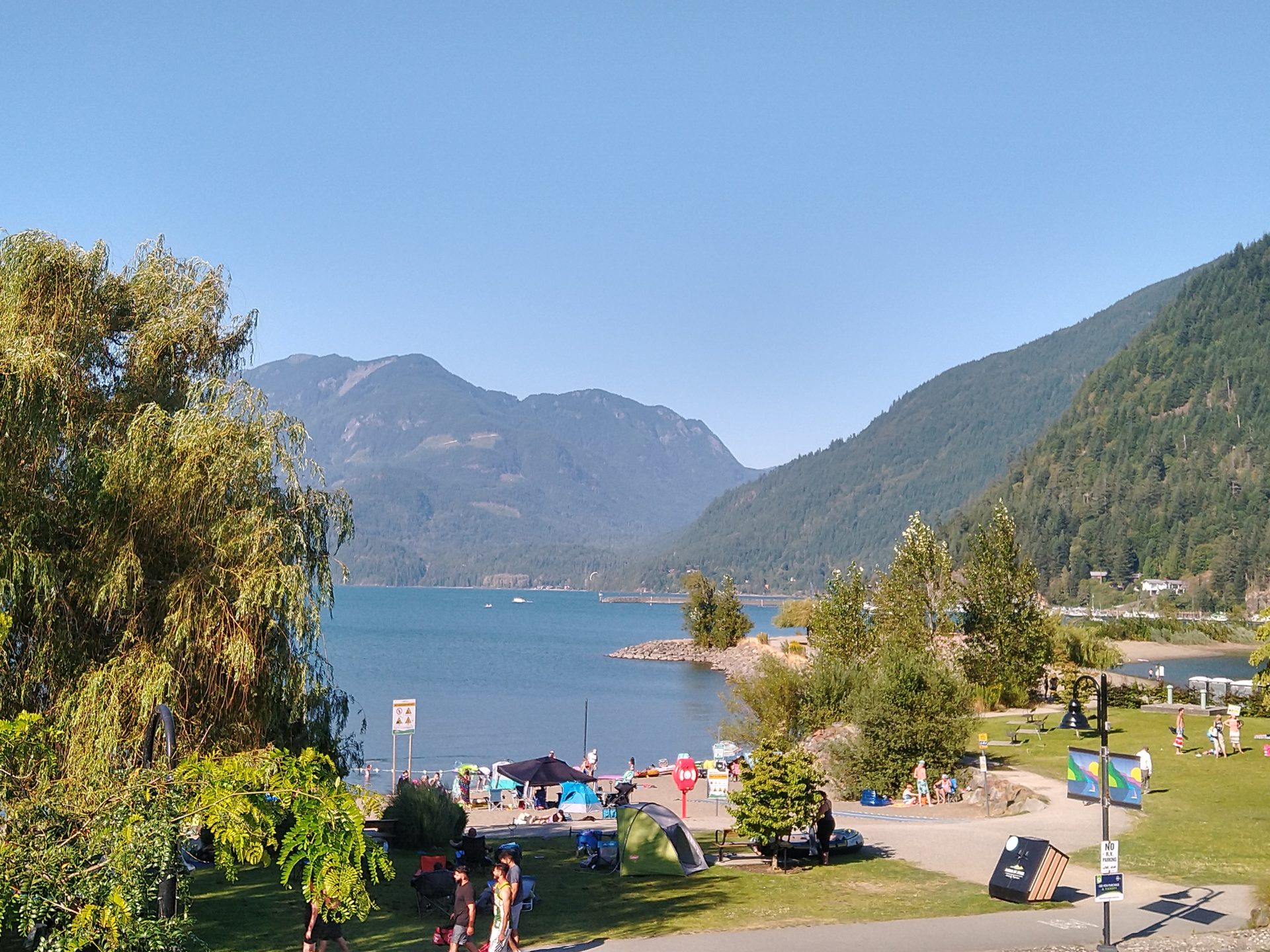 Step 4: Spot the Sasquatch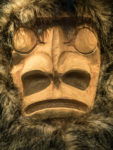 The Visitor Centre and Sasquatch Museum are a must stop for anyone interested in learning about the history of 'Sasq'ets' which means 'hairy man' in the language of the Sts'ailes First Nations. The huge bi-pedal mammal has been known to live in the region since time immemorial, and settlers to the area have been spotting the creatures since the gold-rush era over 160 years ago.
Around town you might not encounter the Sasquatch in the flesh—but you can find him on all manner of souvenirs—from chocolate versions of his feet to socks with his likeness.
Step 5: Wander the fields of sunflowers and get lost in a corn maze
In nearby Chilliwack, two attractions that are must this time of year are the Sunflower Festival (which runs August 12–September 7) and the Corn Maze and Pumpkin Patch (Mid August–October 31).
Located just down the road from each other—both require advanced reservations to ensure safe social distancing.
Strolling through the sunflowers is restful and gorgeous—and there are plenty of fun photo opportunities including sets of swings and a 1950 Morris. The one-way paths are wide—making the gardens feel spacious and welcoming, even as the sunflowers tower overhead.
The corn maze is equally well-thought out. This kid's fantasy of a family farm has everything you'll need for fun including a nursery-rhyme's worth of cute animals, a smaller hay bale maze for little people, a giant bouncing pillow, pedal cars and a pumpkin patch.
Don't let the kid-centric focus dissuade you if you don't have children though. The highlight is the huge corn maze. Designed with an easy and hard side—this year's thoughtful design reflects the challenges of 2020 with a message of hope, "TOGETHER we can spread love and not hate, together we can make a difference, together there is hope, community, compassion and love."
Simply navigating the maze is such a playful and fun activity—you can't help but come out feeling better about the world. And after your trip you may end up discovering your surge-capacity is as refreshed as you are.