The Galloping Goose Trail is a well-known walking, biking and riding trail on Vancouver Island. If you haven't experienced the Galloping Goose yet, you should!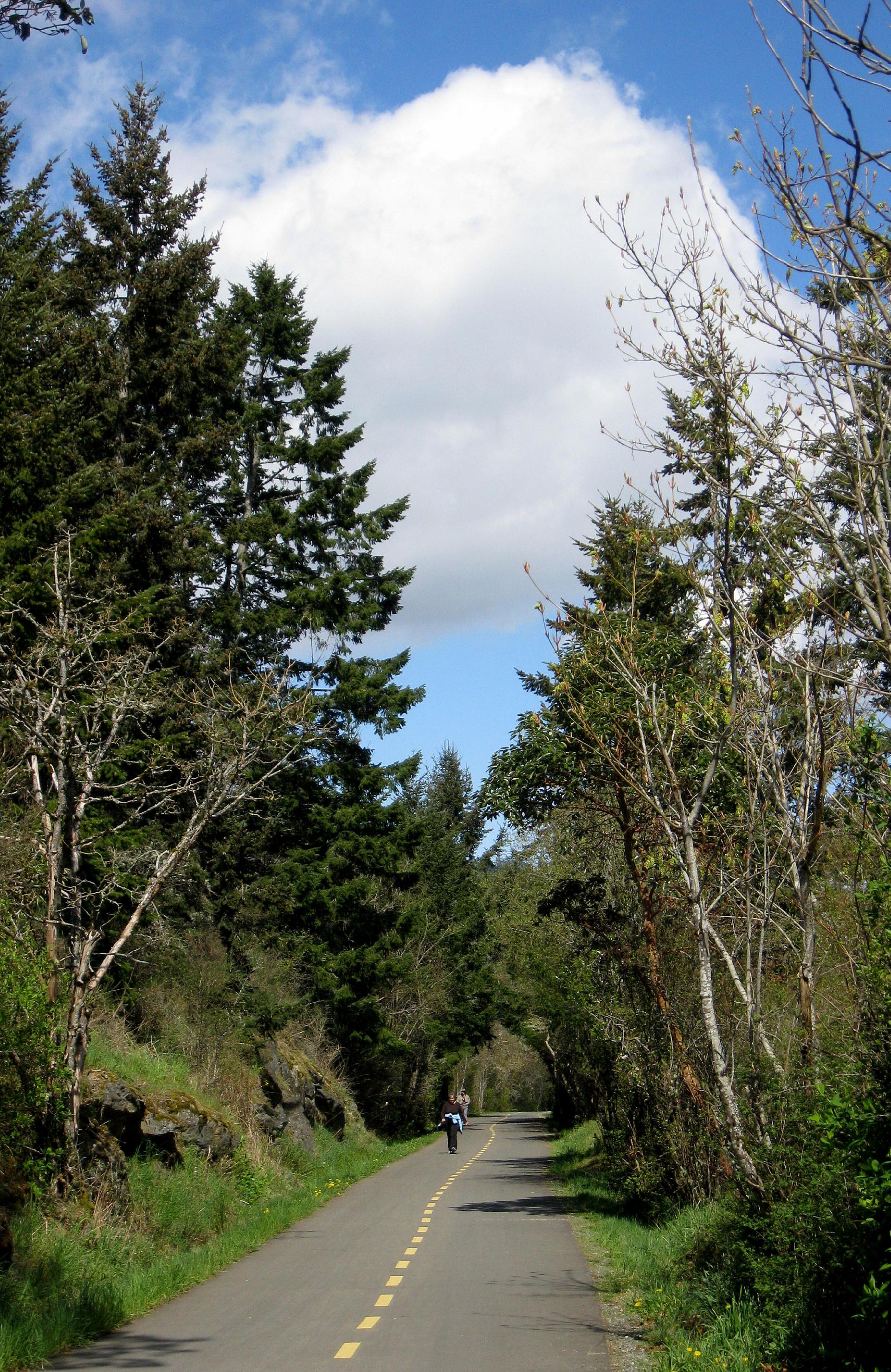 Everyone from leisurely walkers, bikers and horseback riders will enjoy this trail, and it's a great trail for the whole family to explore. Dogs are permitted along the trail, as long as they're on a leash.
Length
The Galloping Goose runs about 60 kilometres, one way.
Difficulty
This trail is pretty easy – mostly flat terrain with a few steep hills to navigate. There are a few roads to cross along the way. This trail is safe and fun for the whole family.
Location
The trail runs from Sooke to Victoria, passing through Metchosin, Colwood, Langford, View Royal and Saanich along the way.
Facilities
There is parking at the trailheads, and washrooms.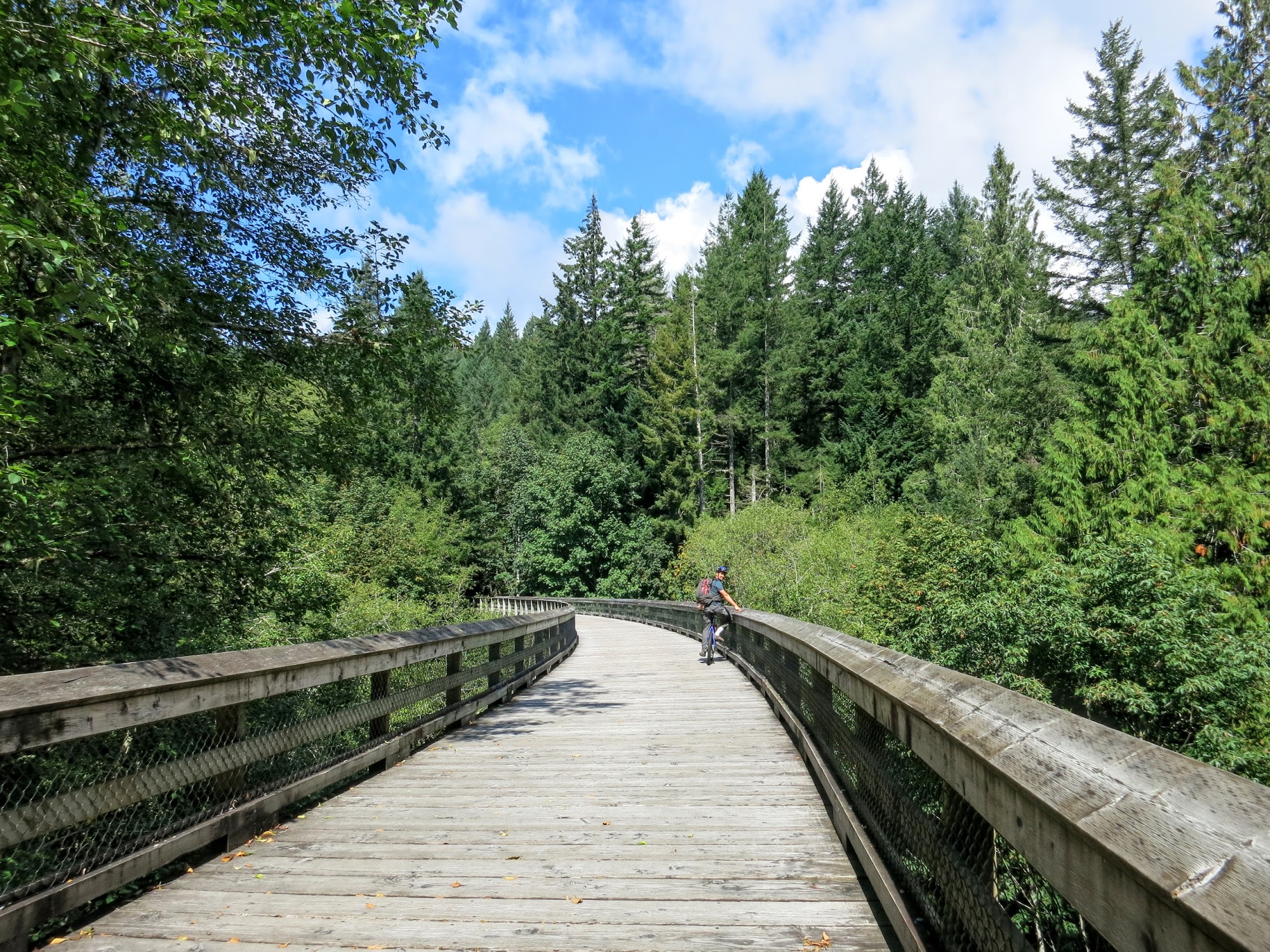 What you'll see
The Galloping Goose will take you through several different terrain types and there will be lots to see along the way. If you start at the Sooke Potholes campsite, you can jump on the trail and pass by Leechtown, an abandoned town that once housed men and women looking for gold. There will be forests of tall trees, rivers, lakes, birds to listen to and the Todd Trestle Bridge is a sight to behold. You'll find rocky outcrops, farmland and creekbeds.
History
The Galloping Goose used to be a CNR line, abandoned and turned into this beautiful trail for everyone to enjoy. The trail is part of the Trans Canada Trail system and was dedicated in 1989.
More information
Visit gallopinggoosetrail.com for more information. And read about Ze Wandering Frogs and their experience on the Galloping Goose Trail: https://www.zewanderingfrogs.com/victoria/a-day-biking-on-the-galloping-goose-trail-on-vancouver-island