This small but bustling city is nestled along the Burrard Inlet at the base of the Coast Mountains. Its unique location allows residents to live down the street from work and great local restaurants while world class hikes are no more than a 15-minute drive away.  With Rocky Point Park out the front window and Buntzen Lake in the back yard, the opportunities for outdoor adventure are nearly unlimited.
Even though these hikes are close to home, make sure you pack your vehicle accordingly. For an out-of-city expedition like this, the 2016 Honda HR-V is a top pick, with its class-leading cargo space and real-time all-wheel drive.
Some of these routes are long and difficult, so make sure to bring these five things along with you.
Water
Light snacks
Communication device
Weather appropriate clothing & Footwear
Backpack
Now that the safety stuff is covered, here are our five favourite places to hike in Port Moody.
Rocky Point Park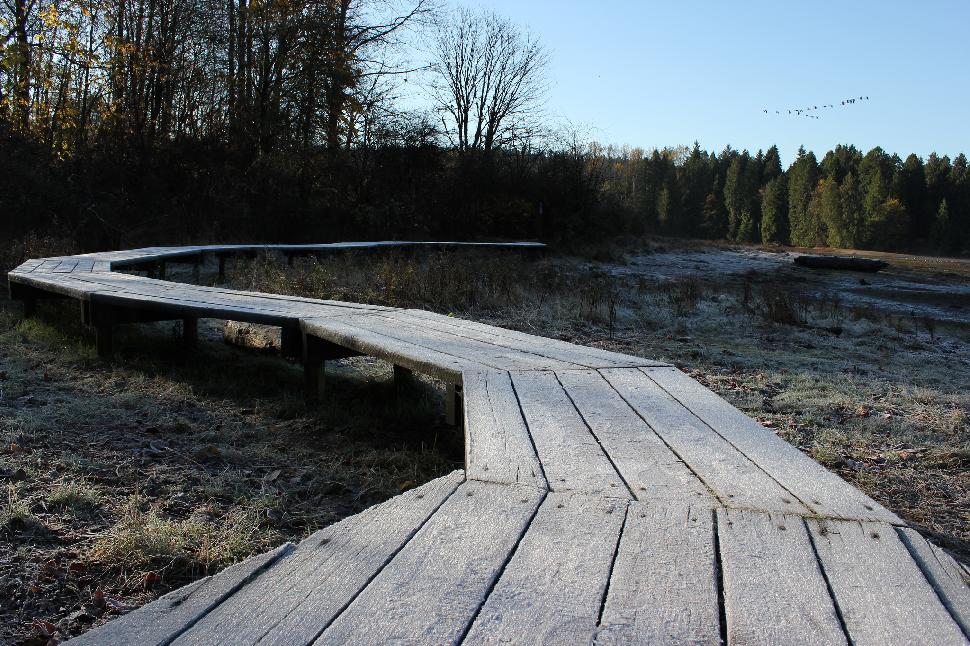 Time: 2 hours
Distance: 6 km (round trip)
Elevation Gain:  Minimal
Difficulty: Easy
Rocky Point Park is one of Port Moody's most popular attractions. The Shoreline Trail – the park's main hiking and biking path – hugs the banks of the Burrard Inlet. The hike offers a sweeping view across the inlet, with the Coast Mountains as the perfect backdrop.
The path has been well maintained and updated over the years, making this an easy and picturesque outing that allows for a hassle-free outdoors experience. The open water of the inlet also allows for kayaking and boating excursions, while nearby restaurants provide easily accessible snacks.
Belcarra Park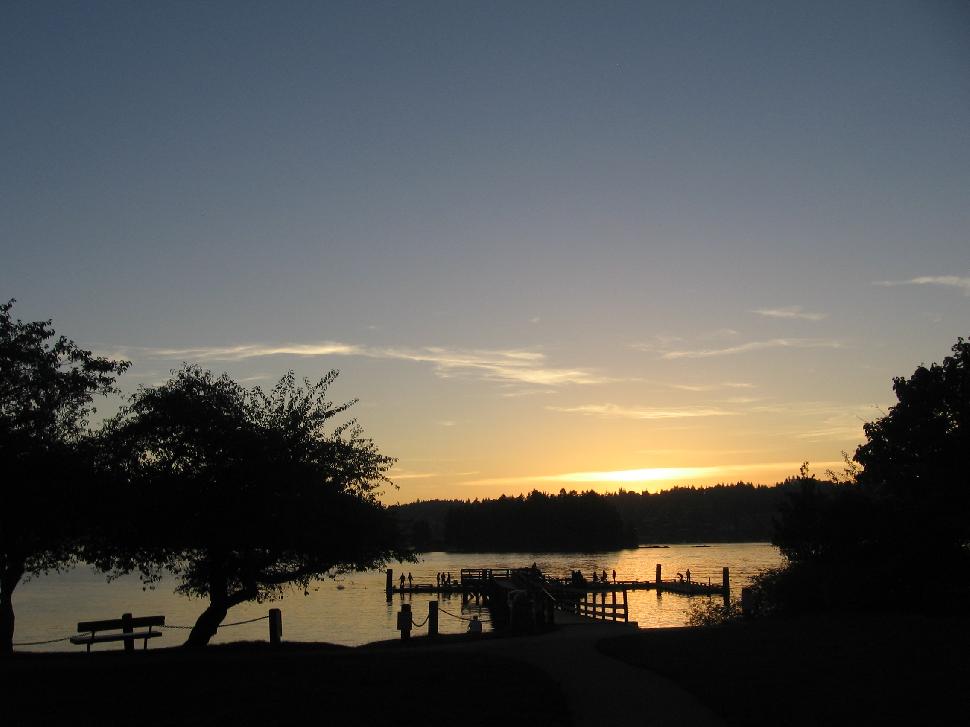 Time: 1.5 to 2.5 hours
Distance: 5 km to 5.5 km
Elevation Gain: Minimal to 100 m
Difficulty: Easy to intermediate
Belcarra is a 2,700 acre regional park, beginning where Burrard Inlet meets Indian Arm and stretching all the way to Sasamat Lake. One of the most popular hikes in this area is Admiralty Point. While it is a fairly short and easy hike, the point offers spectacular views of Deep Cove, Burnaby Mountain and Mount Seymour as well as up the inlet and Indian Arm. Hikers looking for more of a challenge (and slightly rougher terrain) should try the Jug Island Beach trail.
White Pine Beach
Time: 1-3 hours (depending on route)
Distance: 8 km (round trip)
Elevation Gain: 100 meters
Difficulty: Easy
White Pine is a man-made sandy beach on the shore of Sasamat Lake. Warmer water than the nearby ocean and a large beach head make this a popular summer spot for swimmers and sunbathers alike. The Sasamat Lake Trail is also popular with hikers looking for a good view. The trail weaves through thick Douglas Fir and Western Cedar trees, sticking close to the lake before gaining a small amount of elevation and continuing through the forest.
White Pine is especially busy during the summer and can get quite busy.  If you want your hike to be around the lake rather than through the parking lot, get there early. Luckily, despite its roomy interior, the HR-V is still compact enough that fitting into a tight spot should be a breeze.
Buntzen Lake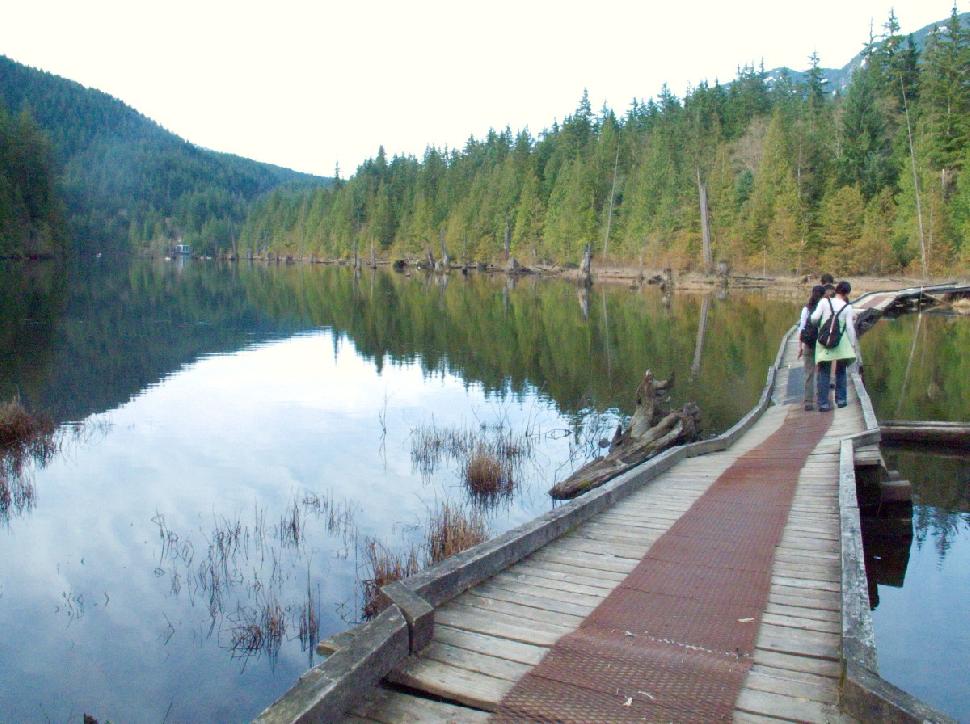 Time: 30 minutes to 8 hours
Distance: 1 km to 15 km
Elevation Gain: 15 m to 460 m
Difficulty: Easy to Intermediate
Buntzen Lake is a large, 4.8 km long reservoir. The lake is the site of BC Hydro's first hydroelectric dam. As such, BC Hydro is responsible for the park's accessibility and upkeep.
There is a massive network of trails spanning all difficulties surrounding the park.  At only 1km, the Energy Trail is the shortest, and is perfect for beginners, while the Diez Vista Trail is a 15 km round trip meant for more experienced hikers. There are also trails specially marked as bike and horse friendly. Interested visitors should get to the park early, as BC Hydro has strict capacity rules and will turn overflow hikers away.
The Halvor Lunden Trail (Eagle Ridge)
Time: 8 to 12 hours
Distance: 10 km to 25 km
Elevation Gain: 1020 m to 1150 m
Difficulty: Intermediate to difficult
The Halvor Lunden Trail, or Eagle Ridge, parallels the Buntzen Lake trails but are far more difficult. The Halvor Lunden Trail can be broken down into different loops of varying difficulty. The Lindsay Loop is the shortest, and usually takes hikers around 8 hours to complete. The longest is Dilly Dally Loop, a herculean task that hikers are told to budget 12 hours for.
These are hard hikes, but those willing to put in the effort and planning will be rewarded with world-class views and a well-earned sense of accomplishment. Be advised that these completion times are accurate, and be sure to double check when the park gate closes before heading out.
When You're Finished Hiking…
After any of these adventures you will have worked up quite an appetite. Luckily, all of these hikes are no more than 15 minutes away from the best restaurants in Port Moody.
Here are five of our favourite places to eat on the way home.
Rocky Point Ice Cream
Located right in Rocky Point Park, Rocky Point Ice Cream is a Port Moody favourite. Local ingredients, a wide variety of flavours and special dog treat cones make this the perfect spot for a seaside snack.
Website: http://www.rockypointicecream.com
Phone: (604) 492-3119
Pajo's Fish and Chips
Another Rocky Point favourite, Pajo's Fish and Chips is right by the waterfront. These chips are famous and the surrounding picnic tables fill up fast, so don't be afraid to bring your meal with you while you walk.
Website: http://www.pajos.com/locations/pajos-at-rocky-point-park/
Phone:  (604) 469-2289
Aroma Indian Restaurant & Lounge
Aroma boasts the best Indian food in the city. The menu is large but approachable, offering familiar Indian fare as well as more adventurous dishes. The food is well-plated and delicious, but it's the service and atmosphere that keeps locals coming back.
Website: http://www.aromaindianrestaurant.com
Phone: (604) 917-0150
Rosa's Cucina Italiana
Rosa's is more than famous in Port Moody; it's an institution. Traditional Italian fare, fresh seafood and family-style sauces have kept this a local favourite for years. Brush up on your pop culture before you come, as it's not uncommon for celebrities to make an appearance. Do be prepared to wait for a table though, as the lineup can get long.
Website: http://rosascucina.com
Phone: (604) 939-7500
Saint St. Grill
Saint St. Grill is fine dining Port Moody style. The atmosphere is intimate and the cooking is classical French and Italian. The menu has a well-crafted balance, and the expansive wine list pairs well with the food. The perfect romantic way to end the day.
Website: http://www.saintstgrill.com
Phone: (604) 937-7477
With features like Vehicle Stability Assist with Traction Control, class-leading cargo space and a spacious interior, the 2016 Honda HR-V is as well-suited to a Port Moody hiking excursion as it is to transporting you and your friends to a restaurant for post-hike treats.