We're startled by a cacophony of colours, a jade green building elbowing its mustard yellow neighbour, a sprawling line of buildings topped with scarlet, gold and navy-blue roofs. Slipping into Malcolm Island's Rough Bay aboard BC Ferries' hybrid-electric Island Aurora, we've arrived at the village of Sointula and our eyes are startled. Nudging the waters' edge, this wonderful jumble of lively buildings is actually just one structure. Built in 1975, the Oceanfront Hotel is a one-off, signalling what we've already suspected: this is a community like no other.
Possibly as long ago as 7,000 years, the four tribes collectively called Kwakiutl regularly camped, fished and gathered seaweed and berries on Malcolm Island. Evidence of their occupation exists in shell middens, petroglyphs and uncovered axe heads, but a local First Nations group was refused a land grant in 1890 by the government, who gave the island to the much more recent utopia seekers.
"Sointula's history is one of hard work and utopian ideals," says Kathy Gibler, director of the Sointula Museum. "It began as the desire of a group of Finnish immigrants working in the Nanaimo area coal mines at the beginning of the 1900s to have a self-sustaining place of their own."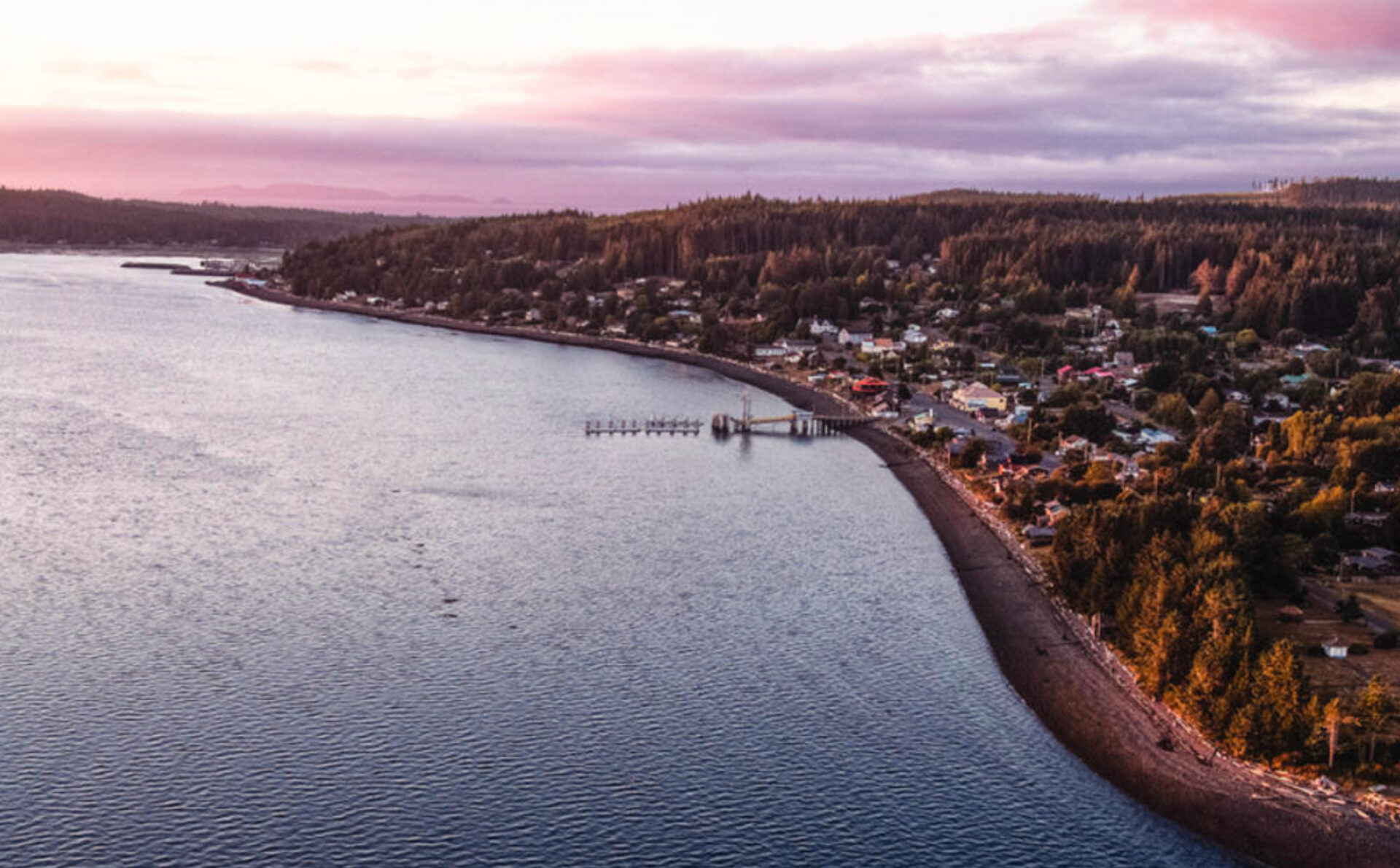 According to Gibler, the group contacted Matti Kurikka, political philosopher and journalist, to provide leadership. He founded the Kalevan Kansa Colonization Company while negotiating with the provincial government for land, and in 1901 the company took possession of 11,331-hectare Malcolm Island.
"In June,1902, the growing socialist collective was joined by a large group of families and individuals for a midsummer celebration and they chose Sointula [Finnish for 'Place of Harmony'] for the name of their utopia," says Gibler. Many of the newcomers were attracted by Kurikka's ideas: communal ownership, decision making by consensus, equal pay for women and a separate children's home. By 1903, they had succeeded in completing a large communal building.
Tragedy struck here on January 29, 1903, however. The communal hall burned, killing 11 people and destroying most of the community's supplies and records. The colony refused to be beaten but financial debt was growing. By late 1904, the relationship between the impractical Kurikka and much of the colony deteriorated and he left with about half of his supporters, never to return. The remaining pioneers, now saddled with the full debt, struggled on a little longer. However, it proved to be an impossible burden and the Kalevan Kansa Colonization Company declared bankruptcy in 1905.
Most of Malcolm Island was returned to government ownership but the remaining families were allowed to keep their individual plots and homes, paying a nominal fee per acre, and it is from this indefatigable group that the Sointula of today has developed.
BC has always had more than its share of Utopia seekers and I think about all of the endeavours that have risen and fallen. I recall Andrew Scott's excellent book, The Promise of Paradise, in which he writes that of all the attempts to build such utopias, Sointula may be the best known:
"Perhaps it's because, unlike most other utopian efforts, Sointula is intact, its ethnic heritage still evident in its residents' surnames and their backyard saunas. The colony may have failed, but the individuals and their descendants stayed on." Scott also writes that no other place in BC is remotely like this Finnish settlement by the sea. Its strong roots still connect the village and, "there's a genuine pride of place here." Half of the population still claims Finnish ancestry. Most live in Sointula while about 150 are scattered in the hamlets of Kaleva and Mitchell Bay.
Back at the museum, my eye has been drawn to the town's original switchboard. My nose twitches and when I follow it to the nearby giant coffee grinder, I wonder if someone has slipped coffee beans inside to evoke the senses. The signage tells me it was the co-op's coffee grinder in the 1930s. "Several women, one of whom worked at the Co-op, began to collect items, and that was one of them," adds Kathy. "They spearheaded the formation of the museum to house local artefacts."
The photos, the art, the memorabilia and the plethora of information on display draw us further into in the sprawling building, into the back room and then even down the stairs to yet another area to explore logging and fishing. We eventually emerge from the building, dazed with discoveries, although I keep looking back, the fishnet rugs I admired there tugging at my purse strings while my partner David is tugging at my arm with uncharacteristic firmness. "Time to go walkabout," he says.
The three-kilometre route along the harbour to the west end of Rough Bay is a historical treat, full of the flavour of its nautical past. We pass old cedar boat sheds, some resting shakily on stilts over the rocks, a few marine ways and haul outs that are still in operation and many other moldering marine works.
The Orca Lodge, a two-suite waterfront building, sits halfway along and we're delighted to spy it seeing as it will soon be our temporary home. Owner Lynne Atkinson told us it was built in 1915 and was originally a boathouse. History has never been packaged so luxuriously.
However, that pleasure is still deferred as First Street lures us on. Around the bend we can see a large and well-kept marina, home to pleasure boats as well as a dwindling fishing fleet, and the new home of Sturgeon 1, a beautifully restored 34-foot gillnet fishing vessel, built in 1947. The museum may be a huge storehouse of history, but all along First Street and the harbour it's a living museum too.
The marina is also home to the Burger Barn, the "go to" place for fish and chips and burgers, we've been told. During the Covid-19 pandemic, the nearby enclosed eating area is shut, so it's takeout only. However, we grab coffees and promise to pick up dinner later. I've seen enough of the Orca Lodge to know that eating in will not be onerous.
Ahead of the marina, the flats gradually morph into dense forest, reminding us that the island is mostly wild and the human footprint mostly small.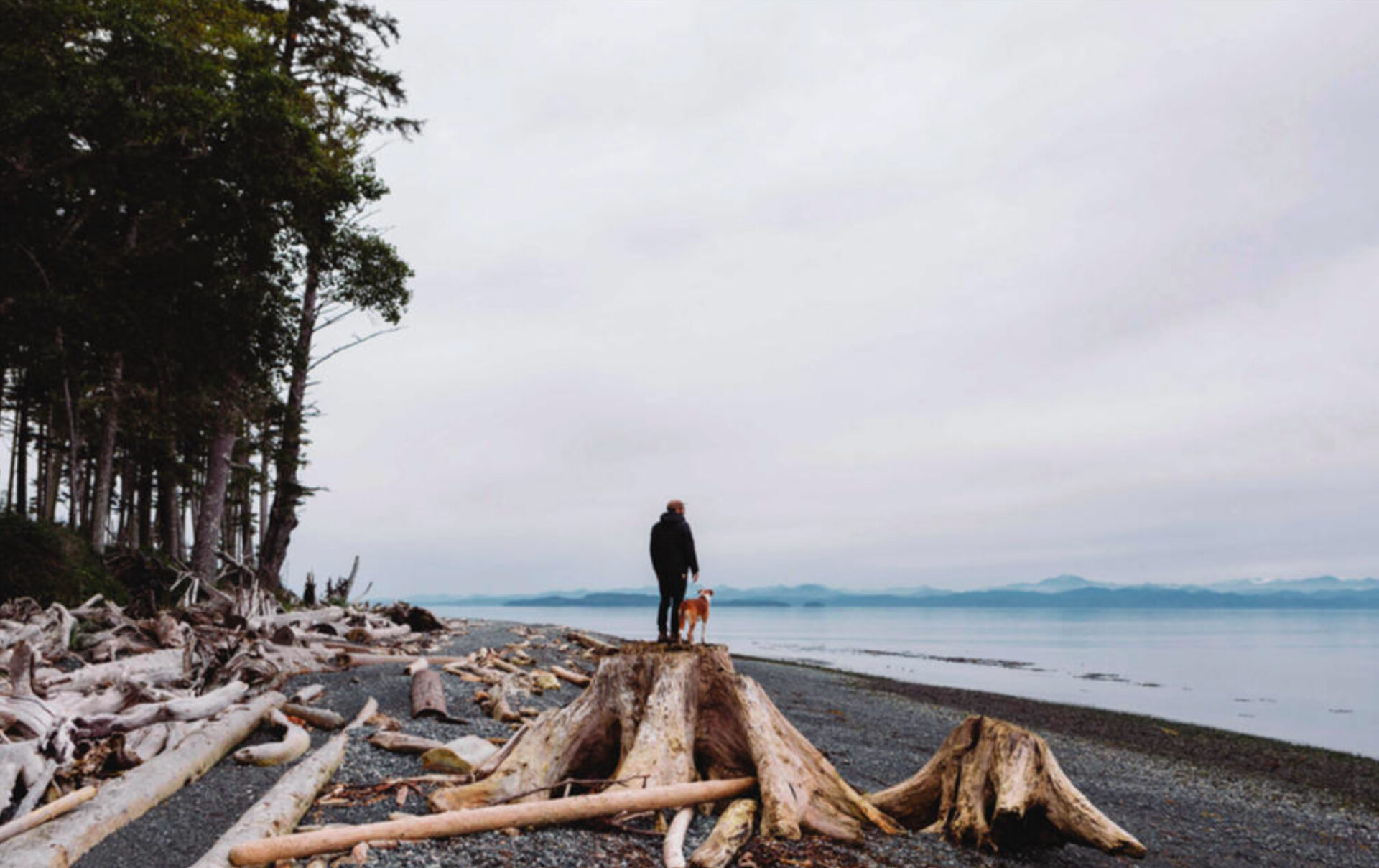 Tomorrow we'll be exploring the five-kilometre Beautiful Bay Trail at Bere Point Campground in the regional park overlooking Queen Charlotte Strait, on the hunt for orcas who love the rubbing beach below the trail. Then we'll slog the six-kilometre Mateoja Heritage Trail, which passes the site of a 1900s homestead, slices through marshland and culminates in Big Lake. It's a trail lauded for its cross-section of island ecosystems. Malcolm Island rewards its hikers with lots of choices and its quiet trails all come packaged with drop-dead views.
While there may be only 11 kilometres of paved roads around Sointula, there are many gravel roads snaking around the rest of the 24-kilometre-long island, the longest connecting Mitchell Bay at the eastern end with Pulteney Point and its lighthouse at the western end. As soon as we drive out of Sointula we feel like we are seriously in the backcountry. Ah, wilderness!
For visitors keen to get out on the brine that stretches tantalizingly in every direction, there are fishing and whale watching tours, and for those interested in cycling or kayaking, rentals are available. The nine-kilometre paved Kaleva Road would be a beautiful and easy return cycle trip. Next time.
With a total population of only 800, the island is home to a dozen galleries and studios. What's the island's secret? Perhaps it's the light that floods the southwest-facing community of Sointula, or the sea-tanged fresh air. Or maybe it's the remoteness and the lack of city distractions, or the proximity to so much beauty.
We chatted with cedar carver, Tim Motchman, and water-colourist, Sheila Roote, from Wood & Water Studio, who arrived in 1984. For years Roote has been keeping illustrated journals. She shows us her small sketch book crammed with paintings, notes and sketches, saying that they help her to capture and share special images of coastal life or specific memories. In the past few years the classically trained artist has given some of her sketches new life as large watercolours.
Motchman shows us his workshop in a separate building where several of his yellow cedar carvings are in various stages of completion. "I've taught my eyes, hands, fingers and muscles to work together with the wood to bring my carvings to life," he says. Most of his carvings are custom made to order and he is kept busy filling all of his orders. We can see why. He's a master carver whose work would be at home in any world-class gallery. This is not a drop-in kind of a place, so visitors need to check the websites and make appointments.
Dan Hillert and Deb Wiggins from Harmony Gardens Gallery have been on the island since 2004. Wiggins' fused glass studio is bright, with large windows opening to the views and sunlight playing hide and seek in the artist's glass creations. Hillert, who has published four books of his outstanding photography showcases some of his stunning photos and markets his cards here as well.
I check my watch. The word's out that master baker and baking yeast impresario, Kees Docter, is baking today in his outdoor kiln. We enter the small storefront Docter has in his home and then before we can escape to tear into the olive and cheese sourdough, his partner, Wendy Laughlin, wants to show us "a few" of her vintage sewing machines. Try 345! The curator/owner has a room the size of our house crammed to the threads and she says she has 35 more machines coming soon.
Like good art, Sointula and Malcolm Island weave a spell. They catch your attention and slow you down and before you know it, your day has been full of magic. Like the singer who appeared in front of Coho Joe's after our sumptuous fish tacos and lattès; like going for fresh bread and being ambushed by an army of antique sewing machines; like discovering a previous neighbour who vanished from my island to resurface here; like that departing sun that seems to part the curtains of mist over the sound before it sneaks behind the mountains; and like finding exquisite art in small galleries on the edge of a remote island.
If You Go
From Port McNeill it's a 25-minute trip to Malcolm Island aboard the Island Aurora, a new BC Ferries hybrid electric vessel. The same ferry also services Alert Bay, so check the schedule carefully.
To find out more about Sointula's accommodations, restaurants, galleries and attractions, visit sointulainfo.ca.
COVID-19 Protocols
Check COVID-19 regulations, including reduced services and reduced capacities for businesses, before you visit.