Colourful buildings line the quay of Prince Rupert with a remarkable backdrop of hovering mountains and blue sea on all sides. Secure in a sheltered inner harbor and protected by a rim of islands along the famed Inside Passage, the coastal city of about 15,000 people in northwest British Columbia offers rich cultural history and the perfect break in your journey up north.
Prince Rupert remains at the edge of wilderness, with tame deer wandering certain neighbourhood streets and whales playing in the deep ocean an hour offshore. It is one of B.C.'s fishing hot spots serving up fresh salmon, giant halibut, rockfish, crab, lingcod, and prawns at every restaurant. Fishermen from all over the continent come to catch one of Prince Rupert's giant fish, using both hands to hold up the catch for a memorable shot. Its rich First Nations culture is abundant throughout the city where several traditional pieces of artwork and creativity can be found.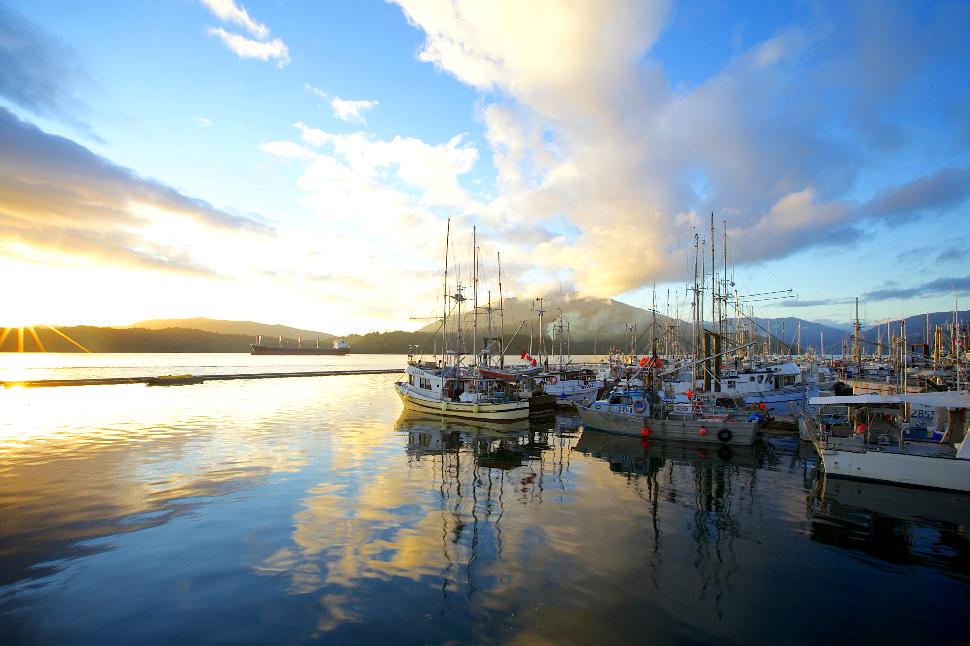 Accessing Prince Rupert
Road – via Highway 16. Approximately 8 hours driving time from Prince George. Greyhound coaches depart daily.
Air – Prince Rupert Airport (YPR) is serviced by Air Canada and Hawk Air.
Ferry – B.C. Ferries Inside Passage route makes the 274 nautical mile trip from Port Hardy (Vancouver Island) to Prince Rupert. Click here to see the schedule.
Train – Via Rail offers daily morning departures. Click here to see a Via Rail schedule.
Cruise – cruise ships call port and passengers are able to disembark via the Northland Cruise Terminal.
History
B.C.'s most northern coastal city has a lengthy harbour, reputed to be the deepest in North America and the third deepest in the world. With a channel depth of 35 metres and terminal berth of 17 metres, the Port is capable of handling the largest vessels deployed in Trans-Pacific trade.
It was exactly this deep ice-free port, ideal for trade, which brought European explores to the area during the Age of Discovery. They formed direct and lasting contact with the Tsimishian people, who had inhabited the land for more than 10,000 years. The city's founder, Charles Melville Hays, was the general manager of the Grand Trunk Pacific Railway and envisioned Prince Rupert as the western terminus of the transcontinental railroad and a world-famous port.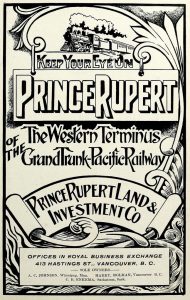 Once the new city was completed, urban lots carved from the rain forest were sold at auction. This auction generated worldwide interest and after the land sale, the population tripled. The following year on March 10, 1910, the city of Prince Rupert was incorporated, its name chosen to honour Prince Rupert of England who was also the first governor of the Hudson's Bay Company.
Theatres, a roller-skating rink and an opera house enhanced the city and its deep ice-free port began to rival Vancouver and San Francisco.
On April 9, 1914 the first through train arrived from Winnipeg, fulfilling the vision of Hays who sadly never got to see it. Hays perished two years before in the sinking of the Titanic on April 15, 1912, travelling to find further investors for this exact railroad.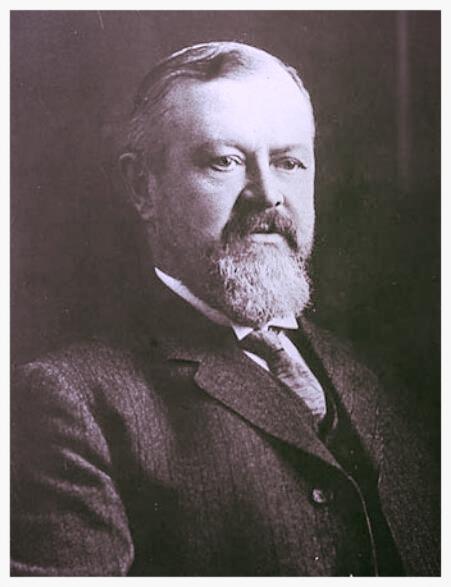 During World War II, the strategic geographical position of the city resulted in the arrival of thousands of American and Canadian troops which used the port for obtaining supplies and materials. The population escalated to estimates of 21,000 and new buildings, homes and facilities were thrown up as well as a highway east of Prince Rupert for national defense purposes.
The rail was completed finally after the war, and helped to make the city prosperous. Forestry and fishing became the most vital industries as the area was abundant in natural resources, especially salmon and halibut, eventually bringing dozens of cannery villages by the end of the 19th century.
Culture
Prince Rupert's rich heritage and culture is still very prevalent today throughout several of its attractions and incredible museums, possessing a huge part of the residents' daily lives.
Located in the heart of Prince Rupert next to City Hall, the statue of Charles Melville Hays stands, proudly reminding locals and visitors of his early influence. Staring into the horizon and between two Tsimshian totems, a bronze statue of a fisherman holding his boat's steering wheel commemorates all those lost at sea.
Several cultures contribute to the city's unique identity. Its rich history of First Nations, railway construction, fishing, logging and shipping, plus several once in a lifetime opportunities, are what await the curious traveller here in Prince Rupert.
Locals love…
Cowpuccinos – in Cow Bay for homemade desserts, expertly crafted specialty coffee beverages and a personable, hardworking staff. The cafe is licensed and sometimes hosts live music.
Dolly's Fish Market – for the best seafood. Dolly's is both a fish market and restaurant-cafe serving the day's freshest bounty. Located in Cow Bay.
Breakers for best pub and Charley's Lounge for best cocktails.
Waterfront Restaurant at The Crest Hotel – for the most romantic restaurant with a harbor view.
Opa Sushi – to sample the delicious Tsimshian Roll. Located in Cow Bay.
Homework – for funky gifts. Shop for unique home decor, clothing, accessories and gifts in this locally owned boutique.
Butze Rapids Trail – for the best after work trail run or scenic hike. Click here for trail access and information.
Mount Hays – for the best lookout point. This 10 kilometre trail takes roughly two hours to reach the top. A difficult trail that rewards hikers with sweeping views of Prince Rupert. Click here for trail details.
See & Explore
Museum of Northern British Columbia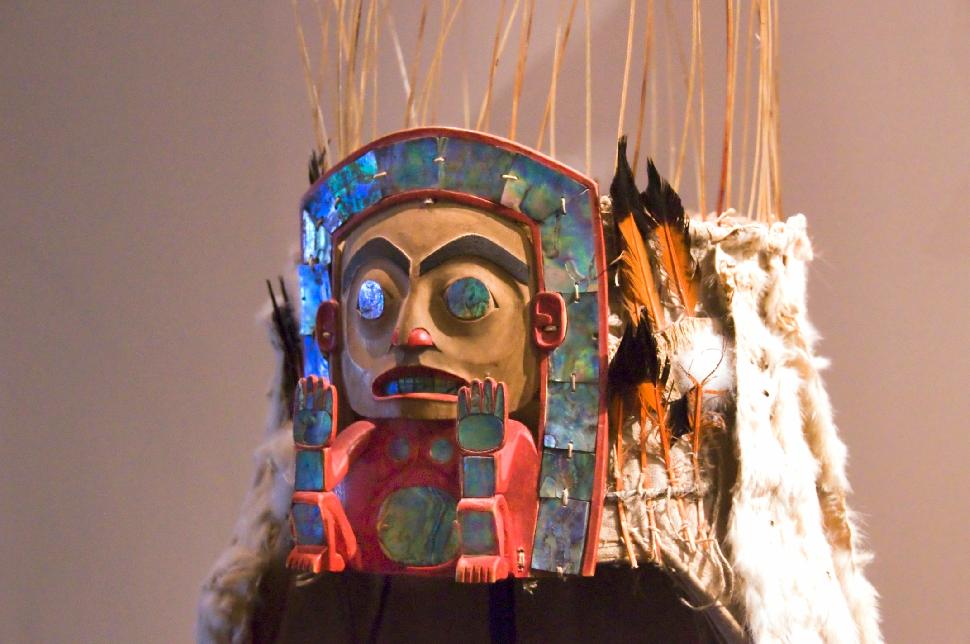 History buff alert! The Museum of Northern British Columbia is located on the waterfront of First Avenue downtown and displays items that date back to the end of the last Ice Age. The museum was established in 1924 and showcases intricate displays of European settlers, as well as preserved, historical Tsimshian and other First Nations items. The Tsimshians' chief robes, grizzly claw headdresses and dramatic pole carvings make for a memorable experience. The museum itself is a majestic log building built in the style of a traditional northwest coast First Nations longhouse, and contains about 500 photographs, 200 maps and numerous textual records. Today, there are currently about 10,000 Tsimishians left, most of which live near the Pacific Coast along northern British Columbia and southern Alaska.
The North Pacific Cannery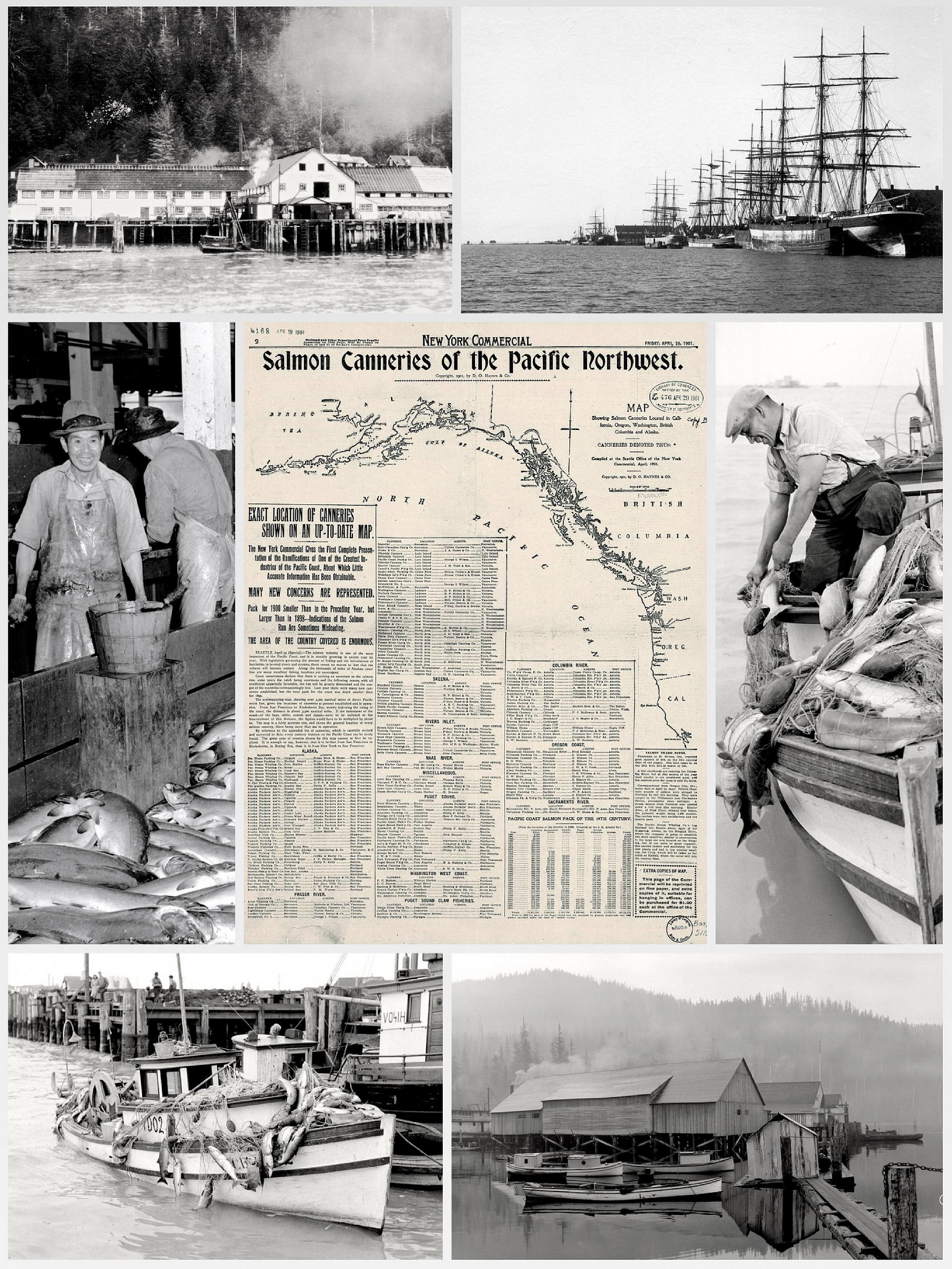 This National Historic Site, gives visitors the chance to discover the world and history of salmon processing. The wooden fishing village is the most complete cannery that remains of these remote communities that once dotted the West Coast. Visiting the North Pacific Cannery is like taking a step back in time. There are more than 30 original buildings from when it was built in 1889, and tours and exhibits reveal the dreadful living conditions of the cannery workers. The guides do a thorough job of showing you how the cannery workers lived and operated here, all separated by different ethnic backgrounds. The work was physically demanding and the workers were paid poorly. Only marginalized people were willing to take these jobs, most of them being immigrants or of aboriginal and Asian descent. Tinned salmon was exported worldwide, offering navies a reliable source of food for long distances (as spoilage was prevented), and eventually an inexpensive protein available for poor people in many countries. It was a huge industry until the growth of technology, when workers were replaced, and with the combination of industrial advances and overfishing, the cannery was soon closed.
Sunken Gardens Park
A hidden treasure, absolutely free to enjoy, is Sunken Gardens Park. It isn't a big garden, but it has an array of colourful flora and is the perfect spot for walks and picnics. It is located behind the courthouse, and was actually created as an accident because a hole had been blasted for the courthouse basement in the wrong place. Vibrant flowers and shrubs were planted later, now making the eyesore a destination.
Great Bear Rainforest
For a magical experience, the stunning Khutzeymateen Sanctuary, part of the Great Bear Rainforest is a place to watch grizzly bears in their natural environment. The Khutzeymateen means "sheltered place of fish and bears" in Tsimshian, and is a protected park just northeast of Prince Rupert. It's home to about 50 grizzlies as well as black bears, with the opportunity to also see harbour seals, humpback whales and eagles. It runs through May to August and is the number one attraction on TripAdvisor for Prince Rupert. Most of the reviews go on to say if you are planning a bucket list, this is a must.
Hiking
A few small lakes, east of town, are surrounded by easy walking and hiking trails. The most beautiful and popular is the Butze Rapids Interpretive Trail, which is approximately a two-hour long circle route that can be enjoyed by all ages. Joggers and dog walkers make this a regular spot since it's not far from town but quiet with lovely views. It has a rainforest like feel, and the tidal falls are a remarkable natural phenomenon that you must see for yourself.
Thursday Farmer's Market
In the summer, the locals stroll through the quaint farmer's market on Thursday afternoons, and enjoy a coffee while watching eagles in Cow Bay.
Seafest
In June, the city's biggest annual festival, Seafest, is held downtown and on the waterfront. Various live music acts play in local bars throughout the year, and there's plenty of Aboriginal crafts and souvenirs from small independently-owned shops in the two shopping districts.
Guided Tours
There are also various guided cultural tours of the area – some in canoes, others in kayaks – which are a neat way to experience the land and ocean. One tour takes visitors to Pike Island where they can see historic petroglyphs etched in the rocks thousands of years ago.