Covered in sweat, mud and sand, wearing the same clothes I've spent the last five days in, I'm anything but dressed in my Sunday best. But like plenty of dirty hikers before me, it doesn't stop me from stepping into the immaculate Catholic church at the end of the Nootka Island Trail.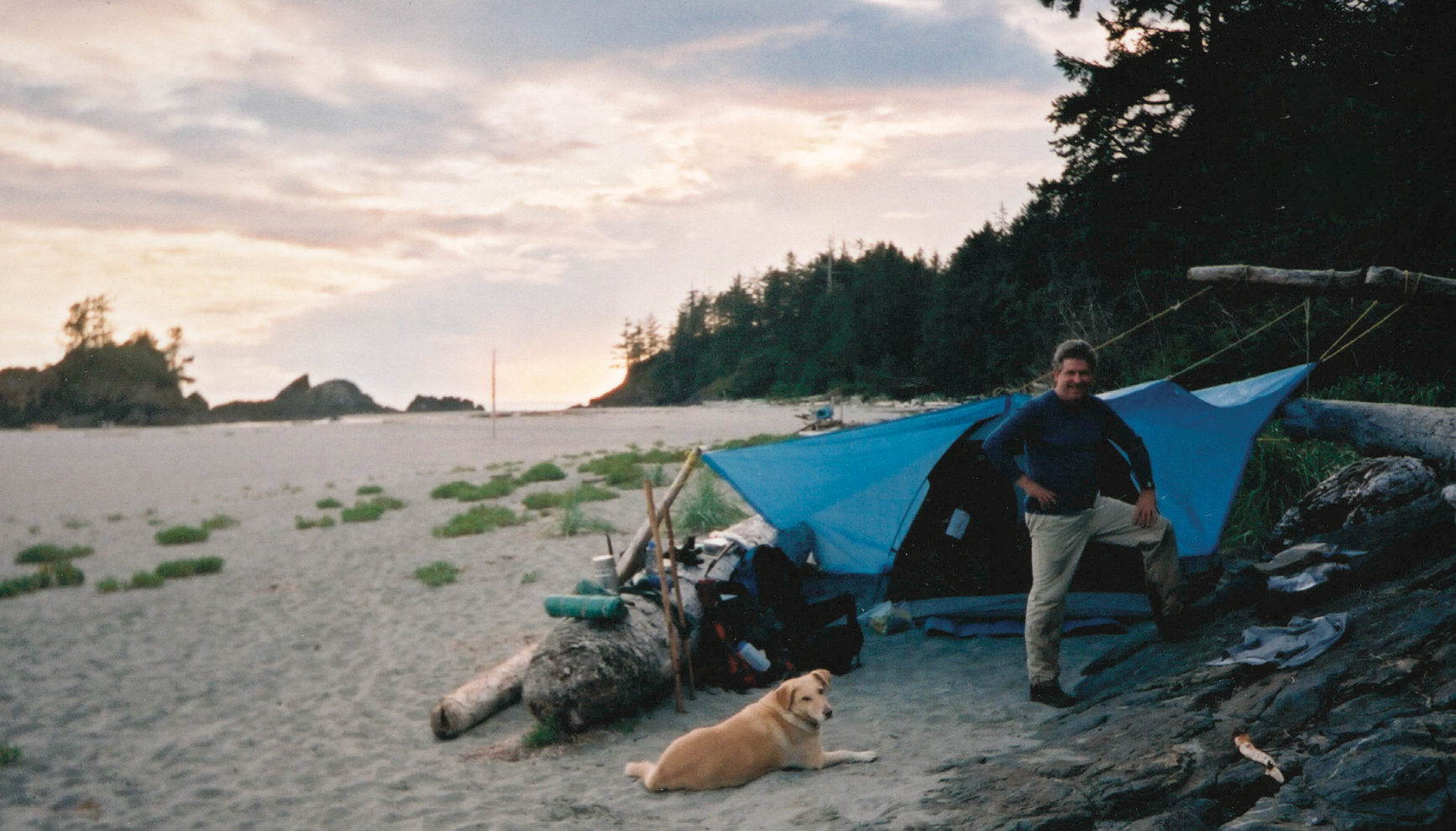 The coastal backpacking route runs along the west coast of Nootka Island, the largest island off Vancouver Island. With the open Pacific on one side and the jungle-like rainforest on the other, the 40-kilometre route weaves a path, metaphorically and literally, through British Columbia's complicated and controversial history. I tromped by 4,000-year-old Mowachaht / Muchalaht cultural sites, gazed at shipwreck debris, sea otters, humpback whales and cottages, and finished at Yuquot, or Friendly Cove, a First Nation village site where European colonialism started in BC.
Knowing and seeing this history added depth and meaning to hiking the scenic trail, making the experience that much more interesting and memorable. These historic hikes are a great way to connect with our past. The forgotten becomes more palpable and real when following in its footsteps. At a time when old relations and actions are top of mind, it's even more valuable. And it's a perfect way to celebrate BC's 150th birthday.
BC officially joined the union of Canada on July 21, 1871. Our current provincial government budgeted $30-million toward sesquicentennial celebrations, but don't feel left out if you didn't receive an invitation. Few events took place. The uncertainty and restrictions of the pandemic certainly played a role. But perhaps even more, it was the discovery of the unmarked gravesites at Canadian residential schools that sent the whole nation into mourning.
"While the history of our province includes many moments of progress, it also has dark chapters and a colonial legacy that continue to inflict pain upon communities to this day," wrote the Ministry of Municipal Affairs in a statement about the lack of plans.
Fair enough. But that doesn't mean we shouldn't find other ways to remember and reflect. For me I first felt this connection between past and present, a trail and our path forward, when walking a short section of the Nuxalk- Carrier Grease Trail in Tweedsmuir Provincial Park.
The traditional trading route east of Bella Coola was one of many used by coastal and interior First Nations to trade what they had for what they needed. The Nuxalk and Carrier used this particular highway for millennia, trading marine-derived foods and oils for tools and hides only available in the interior and beyond. It was part of a
sophisticated trading network that carried coastal goods thousands of kilometres inland and objects from the Prairies to the coast. This was going on for thousands of years before Sir Alexander Mackenzie walked the same trail to the ocean in 1793, becoming the first European to cross the continent (more than a decade before Americans Lewis and Clarke). It's impossible not to admire all that shared grit and ingenuity when hiking down the same trail they trod.
Likewise, driving the 750 kilometres from Vancouver to Barkerville provides an exponentially more acute sense of the determination and endurance required to reach the Cariboo goldfields in 1858, than any map of the wagon road could. When I did it in the winter, just thinking of their efforts to keep panning and digging as the freeze settled in made my hands cold.
And inequality took on a different meaning after following the path of coal baron Robert Dunsmuir. I started at Craigdarroch Castle, a towering mansion he built overlooking Victoria. Then I drove a few hours north to Cumberland and walked the interpretive trail through a swamp where the Chinese and Japanese miners, who enabled his fortune, lived.
There are examples like this throughout the province: hikes and drives, walks and historic sites that brings history to life. For me the Nootka Island Trail stands out as the most significant.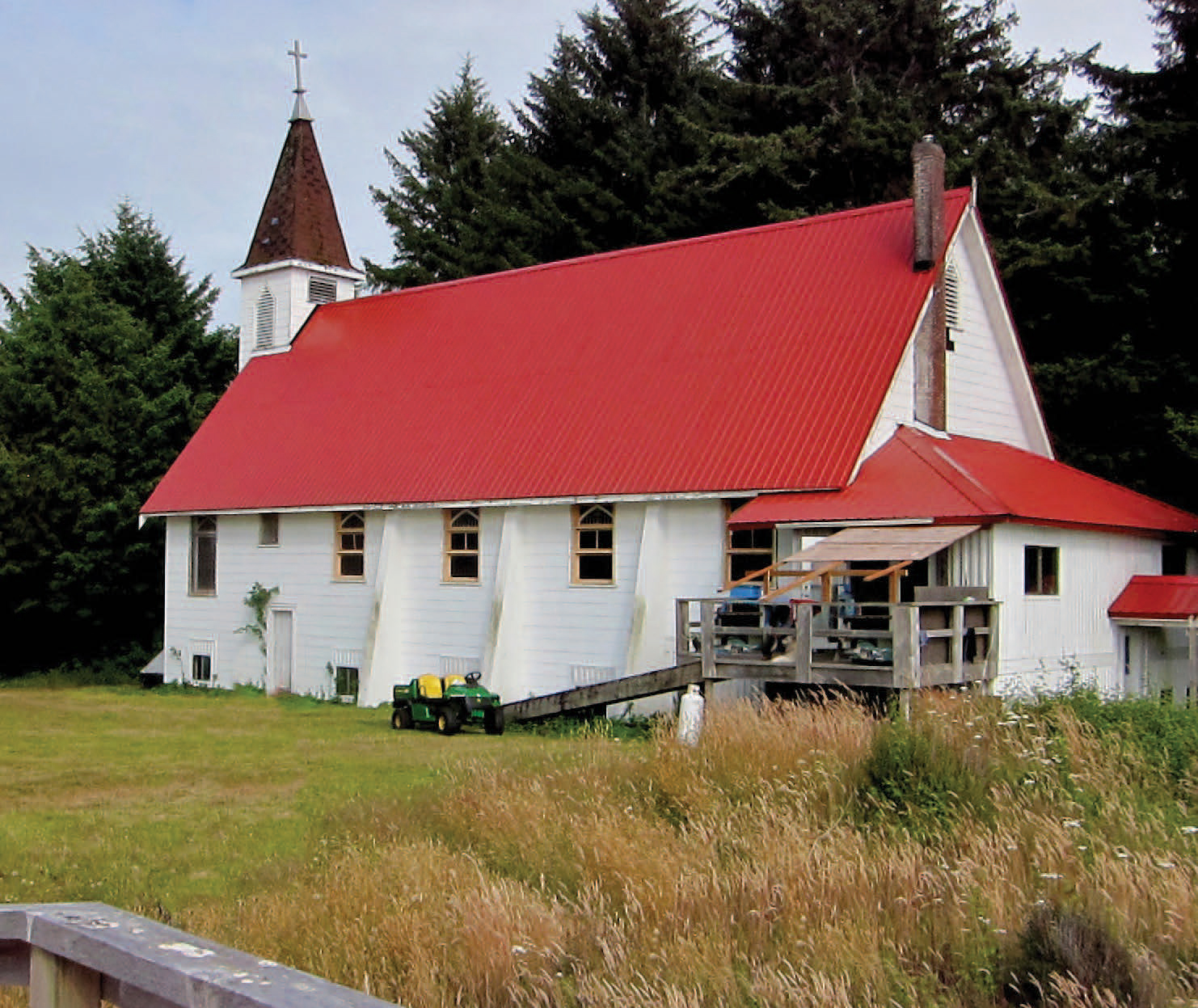 Inside the Yuquot church I found beautiful First Nations carvings and intricate stained-glass art. The totems spoke of a proud and vibrant Indigenous culture that thrived between ocean and rainforest, for at least 4,300 years. While the stained glass, a gift from Spain, shows the Mowachaht welcoming the Europeans to their home. First it was Captain James Cook in 1778, the first European to set foot in what would become British Columbia. The next year, Spain would establish a settlement at Yuquot, the only Spanish colony ever in present day Canada. Both colonial powers would claim the land as their own and, a decade later, almost went to war here over the sea otter trade.
That's just the beginning of what the Mowachaht witnessed and endured in Nootka. And yet, for most of the last 230 years they've lived up to their friendly reputation. We can all learn from their example.
That doesn't mean I think just hiking a trail will bring about reconciliation for First Nation people. But I also know that walking in another person's shoes is a good way to understand them better. I also believe a little compassion can go a long way in solving a lot of our enduring problems. So, lace up those boots and get walking.
Four More Places to Hike into History
1885 Rails Trail
One of the easiest hikes in Glacier National Park, it follows the original CP Rail bed that linked the country. Along the way it passes the remains of Glacier House, the grand hotel where mountaineering was born in Canada, before branching off to some of the park's best hikes.
Kiixin National Historic Site
Huu-ay-aht people lead walking tours to this 5,000-year-old village site near the town of Bamfield, on Vancouver Island's west coast. Along with some of the only longhouses still in existence in the province, the trail cuts through old-growth forest and passes empty beaches.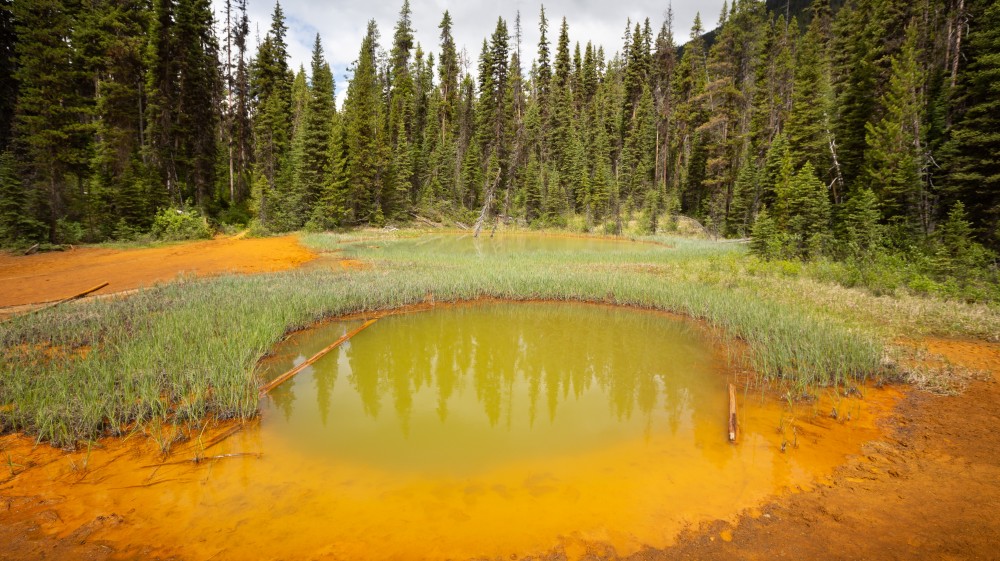 Paint Pots
Ktunaxa Nation people used the trail's namesake iron-rich ochre beds long before settlers started collecting it for modern paints and stains. The pools are a short walk from Highway 93, near the Alberta border, but trails continue from here deeper into Kootenay National Park.
Maud Island Trail
Ripple Rock claimed at least 110 lives in Vancouver Island's Inside Passage before engineers blew up the underwater summit with one of the largest non-nuclear explosion ever. A diverse hike leads to an eagle-eye view over the passage and to the construction site where they dug under the rock.