The Cowichan Valley Trail is open to hikers, bikers and horseback riders that want to experience all of the wonderful views available. The trail is about 122 kilometres long, stretching from the Capital Regional District all the way to the Regional District of Nanaimo. Along the way, part of the trail is looked after by the province, and sections also run along the roadway as you near Cowichan Lake Road and head north/northwest.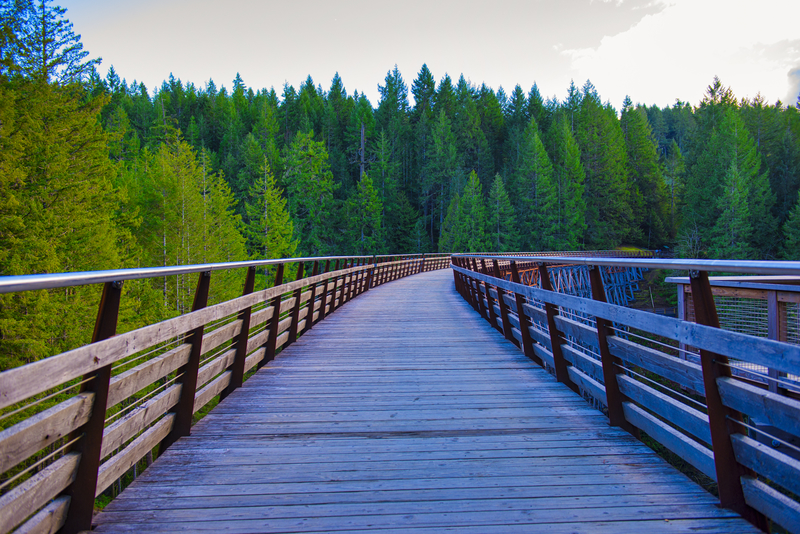 The Cowichan Valley Trail is a leg of the Trans-Canada Trail. The final piece, connecting the Cowichan Valley Trail to the Sooke Hills Wilderness Trail, was completed in 2017.
While hiking, biking or riding along the Cowichan Valley Trail, there are six stunning trestles you'll pass over: McGee Creek Trestle, Kinsol Trestle, Holt Creek Trestle, 64.4 Mile Trestle, 66 Mile Trestle and the 70.2 Mile Trestle. You'll also pass by Shawnigan Lake, over the Koksilah River, through Cowichan River Provincial Park, by Skutz Falls, over the Chemainus River and travel along the ocean before arriving at the end of the trail near Nanaimo.
The majority of the Cowichan Valley Trail is made of gravel, wide and flat, making it a perfect trail for people of all ages and abilities. And you can complete as much or as little of the trail as you want. Some parts, such as the Malahat Connector near Victoria, include steep hills. Be sure you're hiking or riding within your limits.
The Kinsol Trestle
You'll pass over the Kinsol Trestle while travelling along the Cowichan Valley Trail, and this historic trestle is by far the largest trestle along the trail. It's also one of the tallest free-standing, timber rail trestles in the world. The Kinsol Trestle spans 187 metres in length and stands 44 metres above the Koksilah River. You won't want to miss this experience! There are picnic areas, beaches, toilet facilities and viewing platforms in the area, so this would be a great place to stop along the route.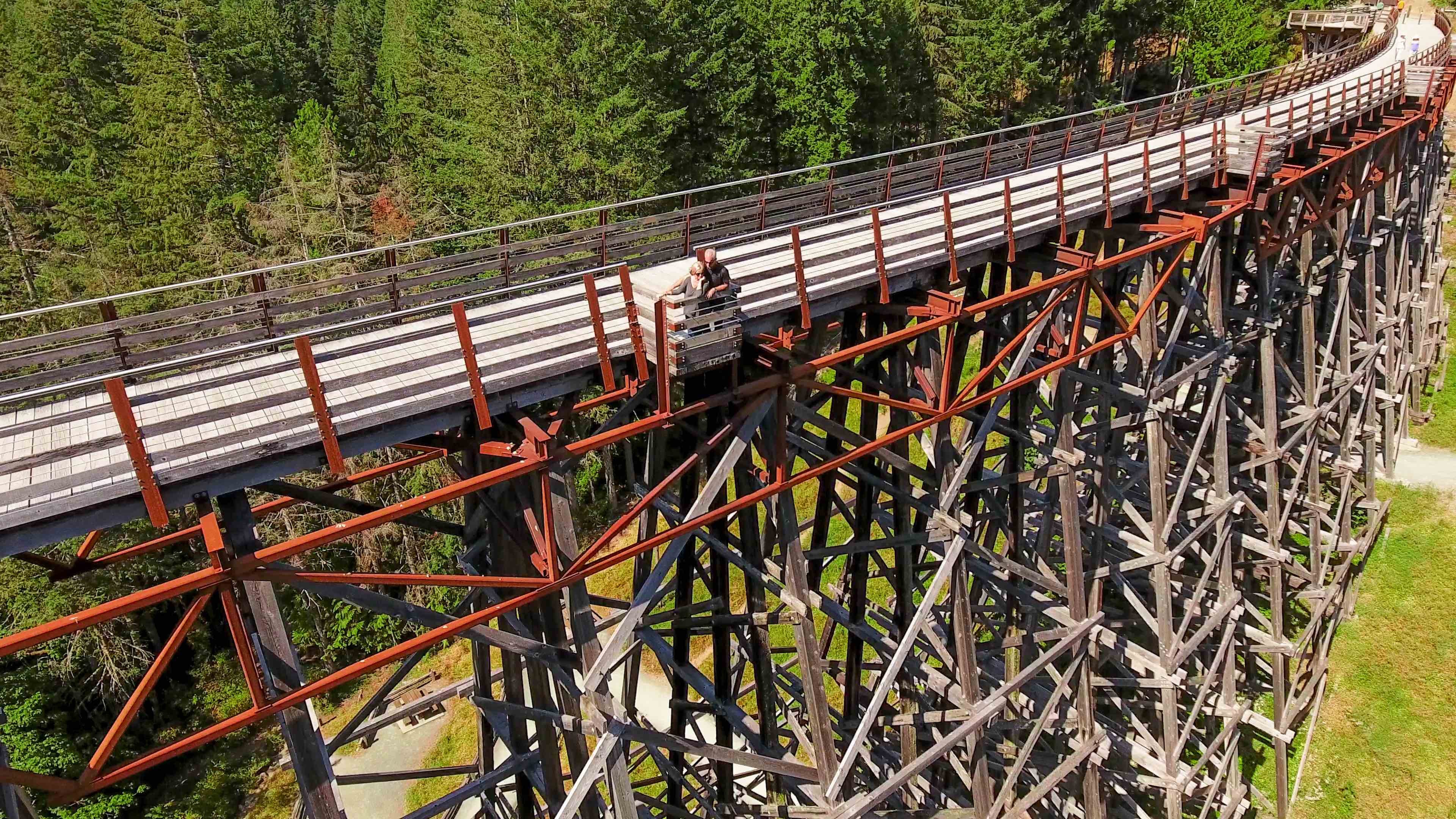 For more information, visit https://www.cvrd.bc.ca/121/Cowichan-Valley-Trail.