Whether you need the main event for your turkey dinner, all the fixings for a meat-lovers' charcuterie platter, a handmade gift for under the tree or even a new holiday recipe, Pasture to Plate has got you covered.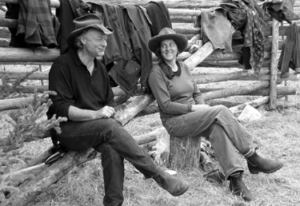 Jasmin and Felix Schellenberg, owners, have been ranching for 40 years and created p2p with strong values that still guide the family business today. "We are about People, Animals and Healthy Soils," the couple explains on their website.
Specializing in high-quality meats, you can feel good purchasing p2p products knowing that the animals are raised naturally. That is, free-range on the family-run Rafter 25 Ranch in Redstone, BC, and respectfully processed at p2p's own Chilcotin Harvest facility. There are no fillers, vaccinations or added hormones, just meat.
So why not give the gift of good food this year and and serve one of p2p's boneless smoked hams ($7.78 per 200 grams) or whole turkeys ($180.40 per 10 kilograms)? Visit the online store for a full product list, including grass-finished beef, lamb and mutton, and pork, chicken and turkey.
And if you're looking for something a little different this winter, enjoy this warm and hearty recipe for Ribeye Steak in Bone Marrow Sauce—a gift from the Schellenberg family to yours.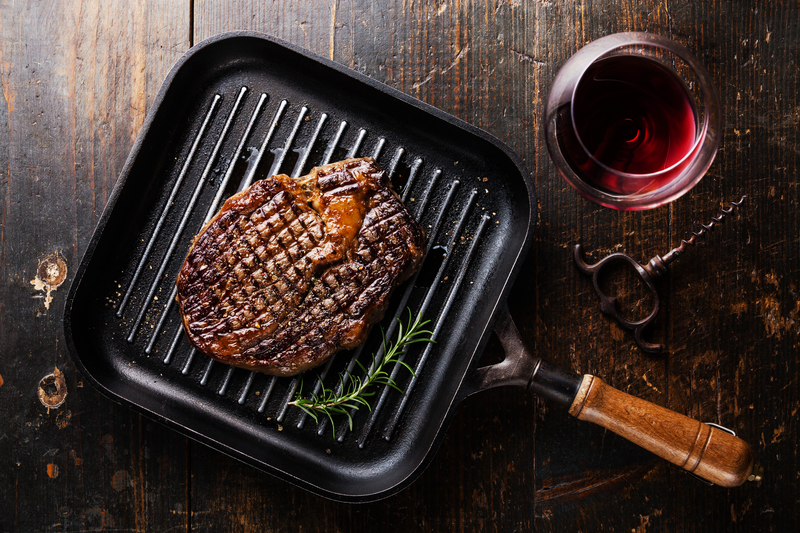 Pasture to Plate's Ribeye Steak in Bone Marrow Sauce
(Makes 2 servings)
2  pieces of bone marrow
2 thick cut ribeye steaks
2 tablespoons flour
2/3 cups dry red wine
METHOD
Remove the marrow from the bone and cut into little pieces, melt it in a well-seasoned cast iron pan.
Pat the steaks dry and sear in the melted bone marrow, once seared, remove from pan and dust lightly with flour.
Return the steaks to the pan and add the red wine, simmer for 2–3 minutes on one side and flip, the sauce will thicken a bit, add a sprinkle of good salt and freshly ground black pepper.
Remove steaks from pan and serve with the red-wine marrow sauce drizzled over top.
Barbara Schellenberg, general manager of p2p Vancouver, says, "I don't serve this with any sides, the steak alone is all you will want!"
Barbara also recommends heading to p2p to create the ultimate charcuterie platter with purely-BC meats. Choose from liverwust (pork), chorizo, salamis, liver salsiz, pastrami, landjaeger, beef jerky and more. When you pick-up in store you'll find other locally-made gifts and goodies, like homemade mustard, made by a few women in 100 Mile House, artisan tallow soap, or merino wool socks and woven wool blankets (100 percent Canadian-made with p2p's wool)—perfect for last-minute shopping!
All products are available for pickup at Pasture to Plate's Whole-Animal Butcher Shop, located at 1420 Commercial Drive, Vancouver. Customers can also order meats for home delivery, now available from Vancouver to Whistler, with a Kelowna route coming soon. Or, pre-order online for pick-up in store at the Butcher Shop and Grill (1061 Denman Street, Vancouver) or the KiNiKiNiK Restaurant, Store and Accommodations (9391 Highway 20, Redstone).