If fishing in a beautiful, remote park is your idea of a great time away, Anderson Flats Provincial Park in northern BC is calling your name.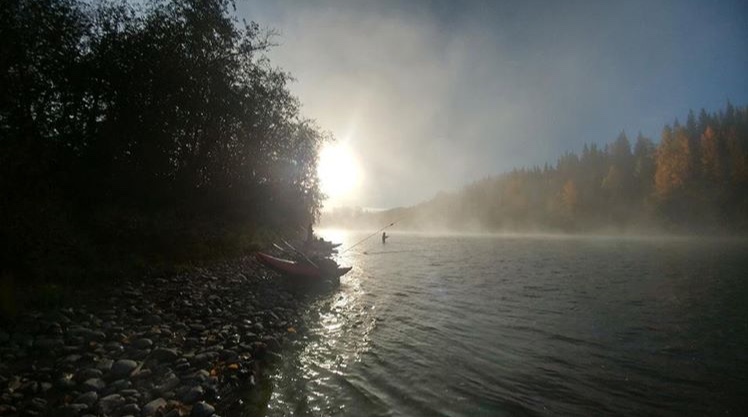 Location
Anderson Flats Provincial Park is located on the southeast bank at the junction of the Skeena and Bulkley Rivers, between South Hazelton and the village of Hazelton.
Access
You can access the park by travelling about four kilometres west of New Hazelton on Highway 16, and then turning right and following Omineca Avenue for about 700 metres. Turn right on Hazelton Station Road, cross the railroad tracks and head down the hill towards the park.
Park size
Anderson Flats Provincial Park is 99 hectares in size, and was established in 2007.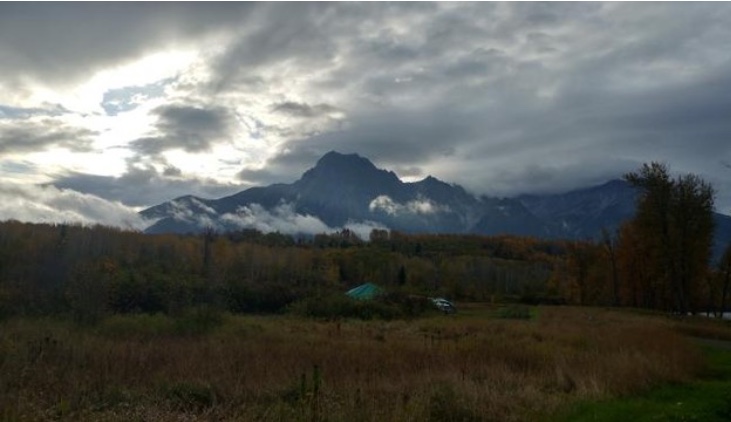 About this park
Anderson Flats, also known as Mission Flats or The Forks, sits within the traditional territory of the Gitxsan First Nation and is identified as Lax Lit Hetwit House territory.
This park offers 1,300 metres of river frontage on the Bulkley and Skeena Rivers, about 17 hectares of floodplain and forested terraces making up the upland area.
Wildlife in the area
Expect to find black bears, grizzly bears, moose, coyotes, wolves, marten, otter, beaver, bald eagles and much more within this park.
Why you should go
You should take the time to visit Anderson Flats Provincial Park for the outstanding fishing opportunities you'll find here. The park provides excellent access to the riverfront of both rivers, as well as the opportunity to camp or use the day-use area.
Known as a world-class fishing destination, the peak angling season in this park occurs late July through early September. The Skeena and Bulkley Rivers provide opportunity to catch chinook and coho salmon, as well as steelhead, rainbow, bulltrout and cutthroat trout.
Both rivers are classified as Class II waters, meaning they are highly productive streams that are carefully managed to preserve the excellent fishing you'll find.
There is an old boat launch, adjacent to the northeast corner of the park, which provides a take-out location for recreational and commercial rafters, canoeists and kayakers. You can also launch small powerboats if the conditions are favourable.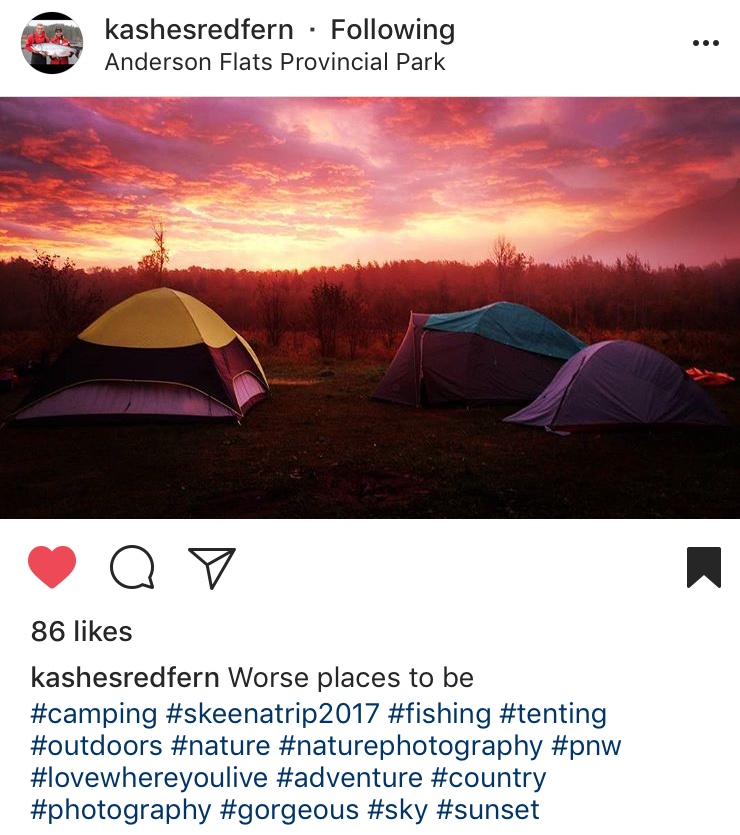 Notable information
Bring in your own firewood
Bring your own drinking water
There is one pit toilet available
Motorized off-road vehicles (ATVs, snowmobiles, etc.) are not allowed
URL
http://www.env.gov.bc.ca/bcparks/explore/parkpgs/anderson_flats/