Home to hundreds of vineyards, B.C.'s Okanagan is Canada's best wine region. Savour these top picks for the ultimate wine-lover's road trip.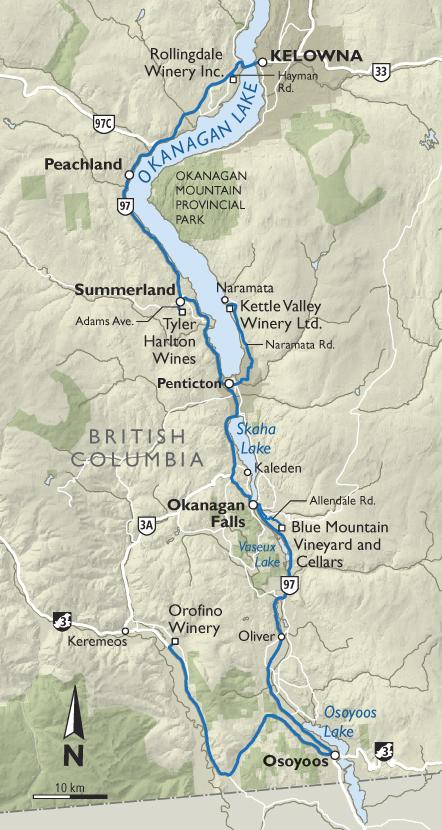 The trip
Okanagan vintners have a pin on the world map as makers of fine wine. The region is also well known for incredible views, luscious orchards and cerulean lakes—all of which make it a popular road-trip destination for wine enthusiasts and nature-lovers alike.
With some of the biggest names in the viticulture industry and well-defined tasting routes from Kelowna to Osoyoos, one could easily wing-it through wine country and end up with a very satisfied palate. However, if undiscovered spots and intimate tastings are your flavour, take a journey to seek out small-scale producers. These boutique wineries allow you to meet the winemakers and get up-close and personal with the wine for a truly special experience. While there are many of these smaller venues tucked between the large estates, and more starting up every year, here are a few of our favourites.
Starting in Lakeview Heights, West Kelowna, follow the signs toward the organic, farm-gate winery of Rollingdale. Passing the owner's family home along the way, follow a path to an aluminum quonset-hut wine cellar. A tasting counter, a sample of available wines and rows of wine-filled barrels await inside. It's not uncommon to see the wine-maker and owner, Steve Dale, tasting directly from the barrels—this is, in fact, where they make the wine as well, in true garagiste style. Pours are healthy, conversation is plentiful and it's difficult to leave with just one bottle. Known for their pinot noir, Alsatian whites and ice-wines, this family-operated winery offers a friendly, down to earth experience and is a great first stop in Kelowna.
Driving south on Highway 97, make your way to Summerland. There are plenty of scenic vineyards to choose from in this area, however, one unique spot beckons you into an industrial complex, home to the relatively new TH Wines. Owner Tyler Harlton takes a hands-on approach to wine making, and this is no figure of speech. From picking grapes, caring for vines and using a traditional grape press, the winemakers at TH Wines do it all by hand. This means only producing two or three barrels at a time, and thus a very rustic wine. Try the By Hand White 2013 or the "getting better by the day" viognier pinot gris 2013.
Continuing on through the town of Penticton, you'll begin your journey into the Naramata Bench region where you could—and should—spend all day. This meandering country road is home to some of the most renowned wineries in B.C., and taking nearly any side-street will unveil a new vineyard. You'll have to pick and choose, but ensure you include Kettle Valley Winery. Driving onto the property, with the garage door open and a basketball hoop in the driveway, you may feel like you've taken a wrong turn. Rest assured, this garage has been the tasting room for Kettle Valley since they started making wine almost 30 years ago. As one of the first winemakers in the region, they have stayed true to their roots, maintaining a home-style feel while making world-class wine. Notable varieties include blends such as Old Main Red and single grape varietals such as pinot noir, merlot, cabernet sauvignon and malbec. Their whites are solid too, including their original chardonnay.
Next stop is Blue Mountain Winery. Getting back on Highway 97 South you'll continue through the funky little town of Okanagan Falls and head up a winding arid road deep into the hills. Blue Mountain Winery is modest only in size—with stunning views of vineyards, mountains and sky for as far as you can see. One of the more coveted wines in B.C., Blue Mountain varieties continually sell out, often before the season even begins. Maybe it's because they have a limited output or perhaps because the secluded location makes for an epic outing. More likely it's because they make amazing wine. Check their operating hours ahead of time and note that tastings are by appointment only, starting in mid-October. Try whatever you're lucky enough to find, as their stock is limited. If you see something from their reserve selection, buy it.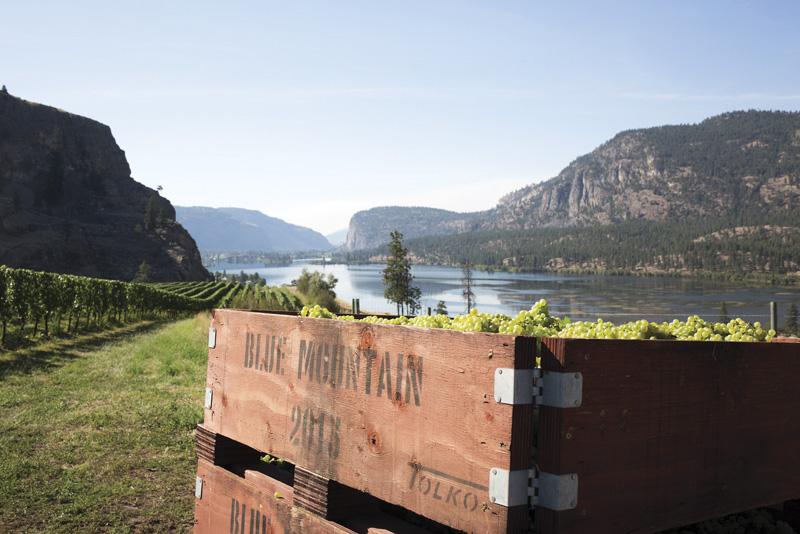 Once you've descended from Blue Mountain, Highway 97 becomes the famed route known as the Golden Mile, where nearly 25 wineries dot 21 kilometres of road. Many notable vineyards thrive here, including Osoyoos Larose, Black Hills and Burrowing Owl; it's an easy spot to stock up your supplies for the winter. While you could complete your journey at the end of the road in Osoyoos, take the extra 15 minutes along Highway 3 and head to Cawston for one last taste.
The Similkameen Valley is growing a reputation for its local wines, including the Orofino Winery. With a terrace and tasting room connected to the family home, this eco-friendly strawbale winery makes for the perfect break in a quiet part of B.C. While sipping wine and exploring the grounds, you'll get a taste of the owner's homestead, with soccer balls, bikes and a trampoline decorating the backyard as well as a harvest table and outdoor wooden oven. Try their award winning merlot-cabernet blend for a true flavour of this productive and scenic part of beautiful B.C.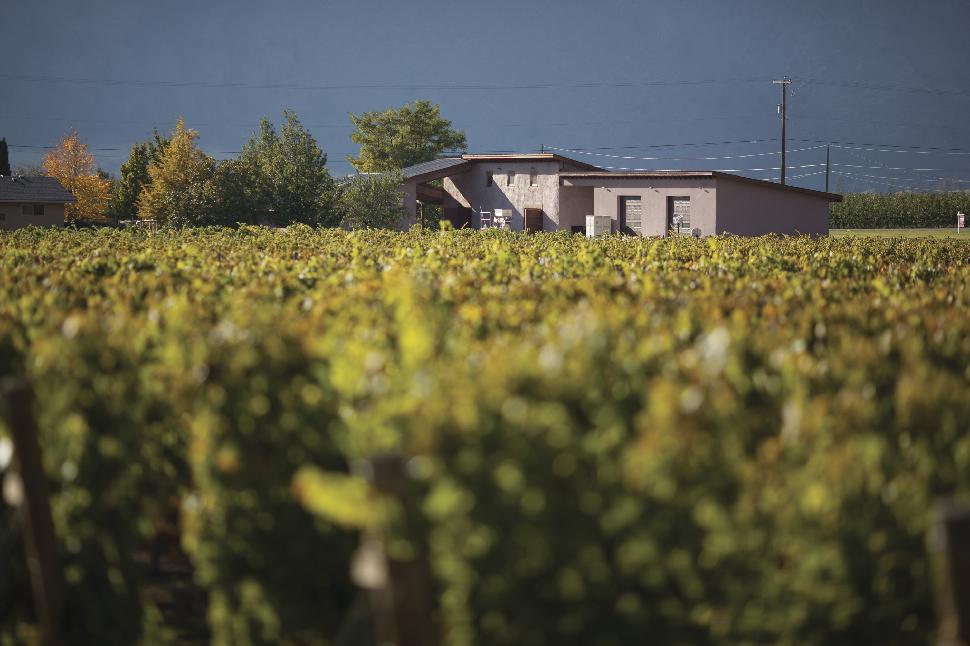 Travel information
Distance: Kelowna to Cawston is 113 kilometres via Highway 97 and Highway 3.
Duration: One hour and 45 minutes on the main highways, wineries are often a five- to 15-minute drive off the main routes. Plan to spend at least one or two days in the area.
Resources: bcwine.ca; winebc.com
Travel tip
Tasting rooms in small wineries have varying hours of operation and/or by appointment, especially in the off-season. Autumn brings the Fall Wine Festival, and many local events are happening in the region (October 1 to 11; thewinefestivals.com). Tip for drivers: all wineries supply spittoons, so you won't miss the fun.