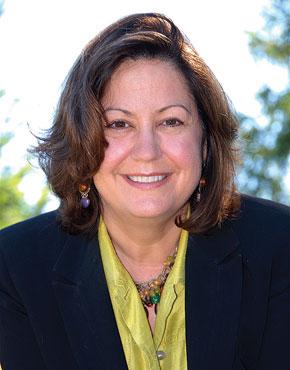 I love almost everything about camping…telling tales around the campfire, playing charades by the light of the Coleman lantern, eating meals around the picnic table, and taking long, after-dinner walks. The one thing I don't like—call me soft, if you like—is sleeping on the cold, damp ground. Last year I tried an air bed, hoping a good night's sleep would be assured. I was wrong.
As we worked on this issue's special feature, "The ultimate B.C. camping guide," I was intrigued to learn about a possible solution to my "terra firma" problem. I could avoid the ground altogether by sleeping in a Hennessey Hammock. The industrial designer who creates these lightweight cocoons runs his business from Galiano Island. On a beautiful spring morning, I hopped a ferry and headed over to the southern Gulf Island to meet him and try one out for myself.
Over lunch at an outdoor café, Tom Hennessey explained how he ended up in the hammock business. Each summer, his family went on a long camping trip. Before setting out, they stocked up on gear from an army surplus store in his hometown of Washington, D.C. "When I was 12, I bought a jungle hammock there for $3.99," he said. "I tied it to some trees, unzipped it, got in, and instantly fell in love with it. You could say I've been sleeping in hammocks for 58 years."
When a college friend "forgot" to return his beloved hammock, Hennessey decided to try making his own version. "My industrial designer brain saw ways I could improve it." Over the next six years, he made 52 prototypes, travelling with the hammocks during the winter to Mexico and Costa Rica.
In the early 1980s, Hennessey moved to Galiano, where he continued with his "day job" of designing displays for museums across North America. "Then one day, I looked out of the window of my dusty shop, and realized that I wanted to be on the other side of the glass." He opened a sailing charter company and a bed and breakfast with his wife, Ann, from their home near Montague Harbour. Then, in the late 1990s, he decided to revive his hammock project, writing patents for his designs before bringing his hammock onto the market in 1999.
"I never dreamed I would wind up being a hammock designer, but industrial designers are supposed to make products that make life better for people," Hennessey reflected. He and his seven employees are still doing just that, improving upon the original jungle hammock with features like a bottom entry, to eliminate tipping, an asymmetrical shape for added comfort, a zipperless snap closure, and a built-in ridge line, to help the hammock maintain the same shape with each use.
Celebrity adventurers sing its praises. Dwell magazine calls it "the coolest tent in the world." And when Hennessey erected one of his hammocks between two trees for me to try I, too, became a convert. As I slipped into it and laid down, my back felt completely supported. No tent pegs, no searching for a flat spot—and no more cold damp ground!
You'll find the Hennessey Hammock and other innovative camping gear in "The ultimate B.C. camping guide," along with outdoor adventurer/writer Ryan Stuart's picks for the best campsites in the province. So what are you waiting for—shouldn't you go camping this weekend?