With stunning scenery and countless roads to explore, Okanagan's wine country can be done in two to three days, making it a popular destination. Many of the bigger wineries feature some of the best restaurants in the valley, and others offer resort-style accommodation on the estate. If pressed for time, pick a section and make it a day trip to stock your personal cellar.
We've highlighted some of the biggest names in the viticulture industry, as well as charming boutique-style tasting rooms tucked throughout the larger estates. No matter your prefer- ence, follow the well-defined wine routes and you're sure to end up with a satisfied palate.
Day 1: In and Around Kelowna
Starting at the northern end of wine country, you could easily spend an entire day exploring more than 30 local vineyards in and around Kelowna. Known as the birthplace of BC wine, some of the most well-known estates such as Sandhill Wines, Cedar Creek Estate Winery and Mission Hill Family Estate helped put this region on the world map.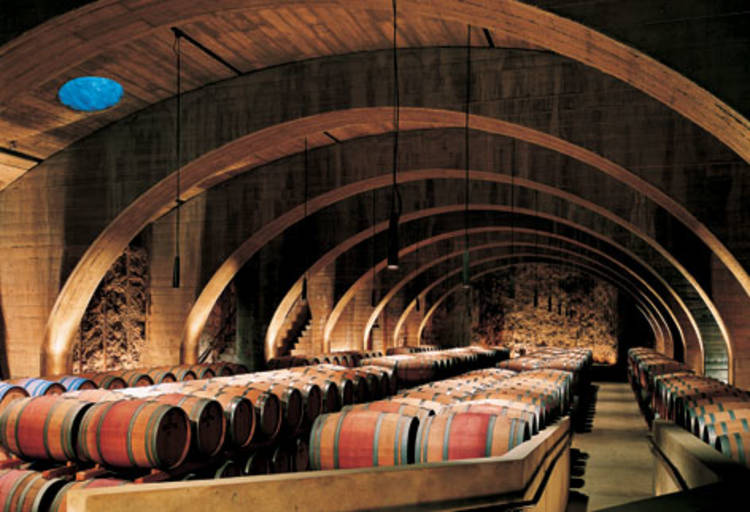 Travelling through East Kelowna for spectacular views of the Okanagan Valley, up and coming Kitsch Wines offers a breathtaking vantage point while enjoying premium, sustainably grown wines. There's a good chance you'll run into winemaker Grant Biggs while you're on the property as they pour a taste of #okanganinaglass.
State-of-the-art LEED certified winery Tantalus Vineyards features some of the best wine production in the valley. Old vine plantings and exceptional wine making has earned them national and international recognition for their pinot noir and chardonnay. Paired perfectly with art browsing in their gallery-style tasting room showcasing pieces from highly acclaimed artists.
Head west toward Lakeshore Road and look for the famous landmark at Summerhill Pyramid Winery. Known for their organic and biodynamic grapes and sacred approach to wine making, Summerhill naturally ferments for optimal nutritional benefits and flavour before finishing production in the geometrically perfect pyramid cellar. A must try is any of their award winning sparkling wines.
En route to West Kelowna, follow the signs toward the farm-gate winery of Rollingdale. Passing the owner's family home along the way, follow a path to an aluminum quonset hut wine cellar where samples of available wines and rows of wine-filled barrels await inside. Known for their Cabernet Sauvignon, this family- operated winery offers a friendly, down-to-earth experience.
Day 2: HWY 97 & The Naramata Bench
Driving south on Highway 97, there are plenty of scenic vineyards to choose from along the way. Check out the fun and creative Dirty Laundry Vineyard, voted in 2017 as"Best Place to Bring Out-of-Towners"by Wines of British Columbia. Another unique spot off the beaten path in Summerland beckons you into an industrial complex, home to TH Wines. Owner Tyler Harlton takes a hands-on approach to wine making, and this is no figure of speech. From picking grapes, caring for vines and using a traditional grape press, the winemakers at TH Wines do it all by hand. This means only producing two or three barrels at a time, and thus a very rustic wine.
Continuing on and driving through the town of Penticton, you'll begin your journey into the Naramata Bench region where you could—and should—spend all day. Travel 14 kilometres of meandering country roads through stunning vineyards with views over Lake Okanagan, and dis- cover some of the most renowned wineries in BC. Nearly any side street will unveil yet another of the 28 vineyards in the area, in- cluding Red Rooster Winery, Pop- lar Grove Winery, Hillside Winery and Laughing Stock Vineyard.
Wherever you cruise, be sure to include Kettle Valley Winery. Driving onto the property, with the garage door open and a basketball hoop in the driveway, you may feel like you've taken a wrong turn. Rest assured, this garage has been the tasting room for Kettle Valley since they started making wine almost 30 years ago.
As one of the first winemakers in the region, they have stayed true to their roots, maintaining a home-style feel while making world-class wine.
Day 3: Okanagan Falls, Golden Mil, Osoyoos
Getting back on Highway 97 South you'll continue through the funky little town of Okanagan Falls, head up a winding arid road deep in the hills to Blue Mountain Winery, modest only in size—with stunning views of vineyards, mountains and sky for as far as you can see. One of the more cov- eted wines in BC, Blue Mountain varieties continually sell out, often before the season even begins. Known for complex, age-worthy wines that reflect over 40 years of grape production by one family, this is a wine with deep roots. Inside their intimate tasting room, try whatever you're lucky enough to find, as their stock can be limited.
Once you've descended from Blue Mountain, Highway 97 becomes the famed route known as the Golden Mile, where nearly 25 wineries dot 21 kilometres of road. Many notable vineyards thrive here including Burrowing Owl Estate, Jackson Triggs Winery and Black Hills. For a boutique winery tasting experience, French inspired Le Vieux Pin offers one- on-one appointments with their passionate and educated somme- lier. Call ahead. For an Italian style wine, the same owners deliver a completely different experience at La Stella Winery, where a Medi- terranean approach to tasting happens casually on their patio overlooking Osoyoos Lake.
Continue through to the end of the line and visit the impressive Nk'Mip Cellars. As the first Aboriginal-owned winery in North America, they have built a legacy that goes beyond the wine itself. Taste their award-winning varietals, while learning more about the land at their on-site museum.
An Extra 20-Minute Drive
The Similkameen Valley is grow- ing a reputation for its local wines, including the Orofino Winery. With a terrace and tasting room connected to the family home, this eco-friendly strawbale winery makes for the perfect break in a quiet part of southern BC. Wines of British Columbia gave Orofino the "Best Winery Experience Overall" in 2017 for their tasting room and outside eating space, and it's easy to see why.