What is a day trip? It's an outing; a chance to explore your own backyard. It's taking the time to try something new. But more than anything, it's an adventure.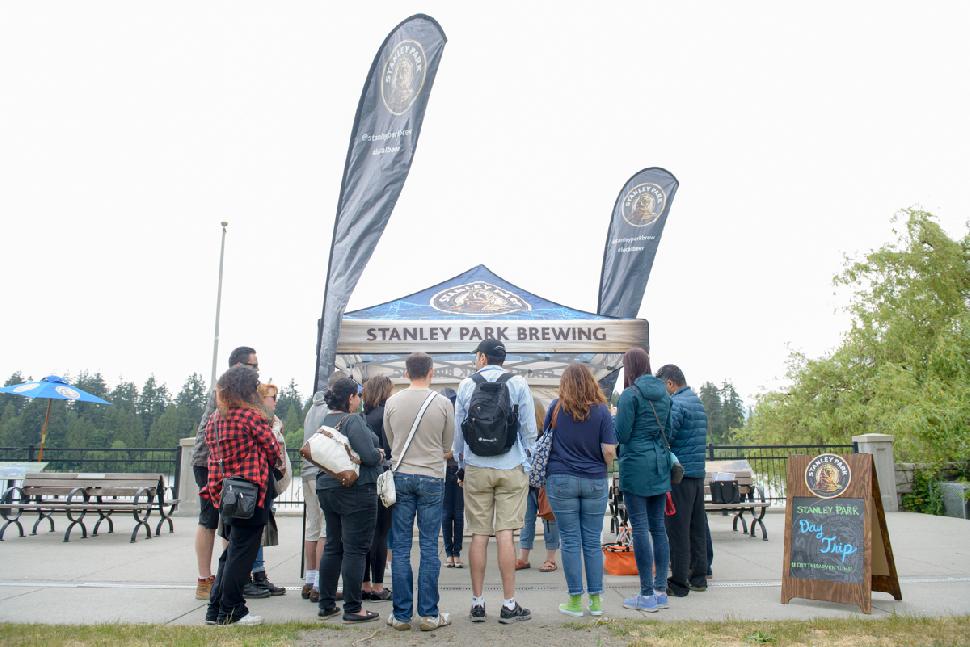 I was lucky enough to be part of Stanley Park Brewing's Day Trip Adventure this week. We rode the Vancouver trolley, learned how to lawn bowl, had a planned-out picnic, played cricket and sat in a hundred-year-old car in front of the Hollow Tree—all in one of Vancouver's top tourist attractions, Stanley Park.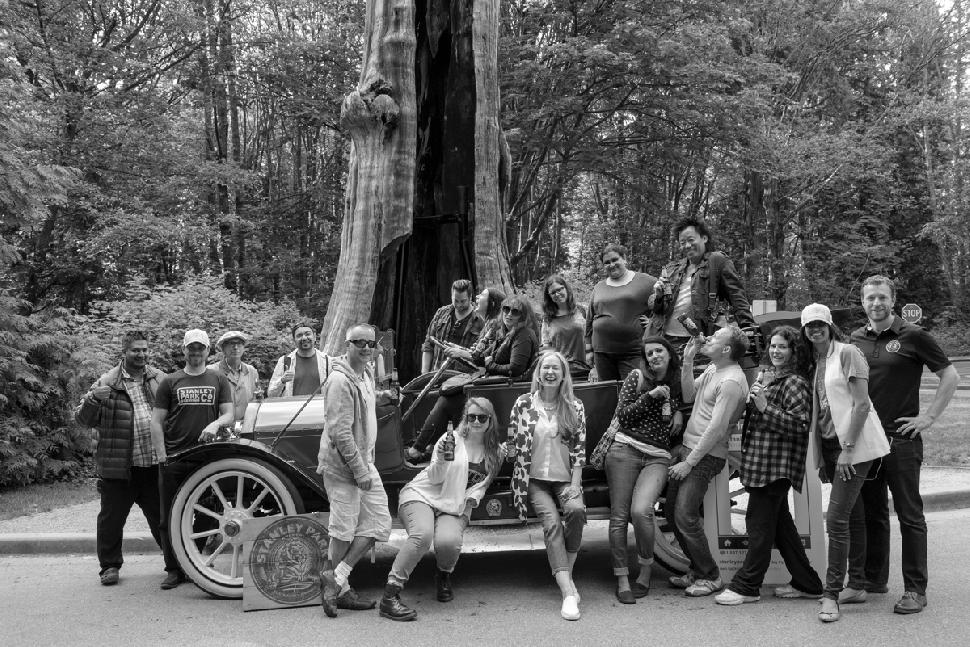 With a history stretching back to 1888, Stanley Park (named after Lord Frederick Stanley) is a haven of green space in Vancouver. Views from the park include a horizon that extends across the metallic-coloured ocean and a backdrop of skyscrapers that fill the city skyline.
Here are 5 unique activities you probably didn't know you could do in Stanley Park:
1. Join a Lawn Bowling Club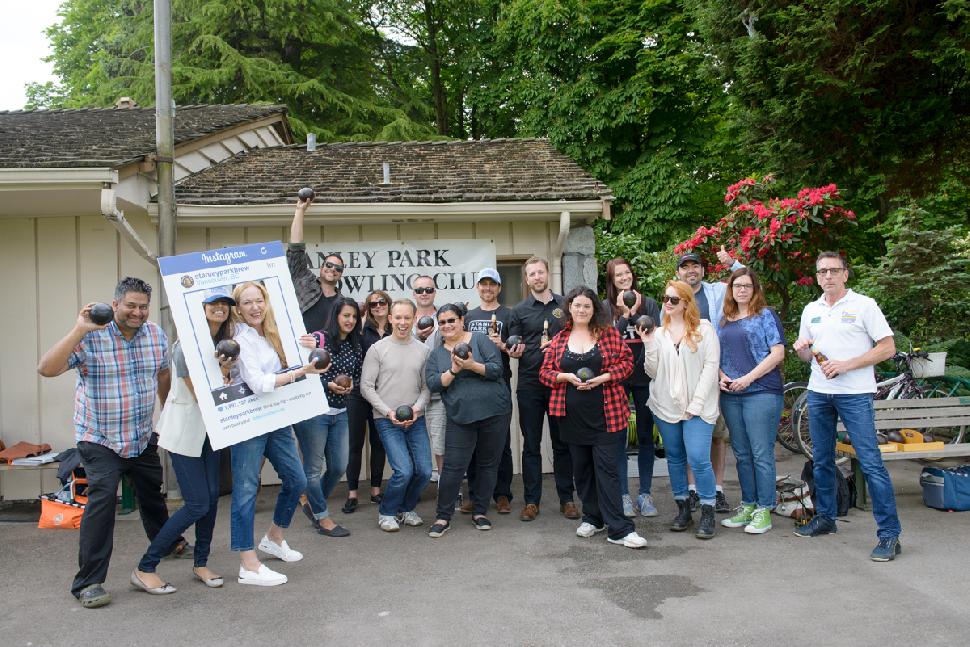 Love bowling? Love being outside? Then you'll probably love lawn bowling. As Chris Chapman at Stanley Park Lawn Bowling Club said, "lawn bowling is no longer reserved for the 70 and over crowd." Why not try it out? A year-long membership costs $190.
Website: splbc.com
2. Pitch & Putt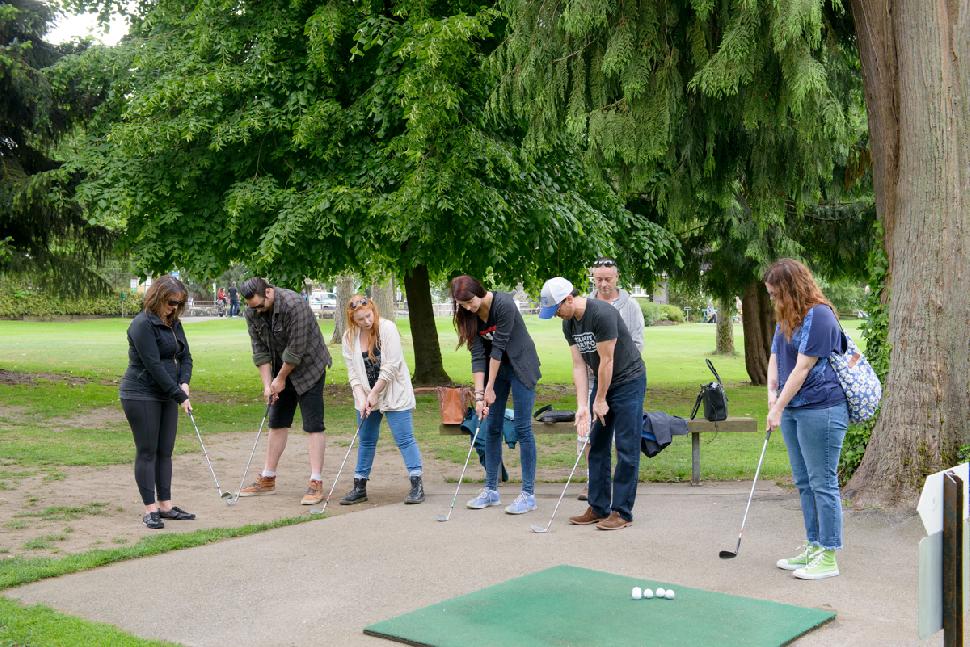 The perfect balance between mini-golf and a full golf course, Stanley Park Pitch & Putt has 18 holes ranging from 40 yards to 100 yards. Whether you're new to golf or short on time, this is a great way to get a taste of the sport, minutes from downtown and surrounded by massive trees.
3. Ride the Vancouver Trolley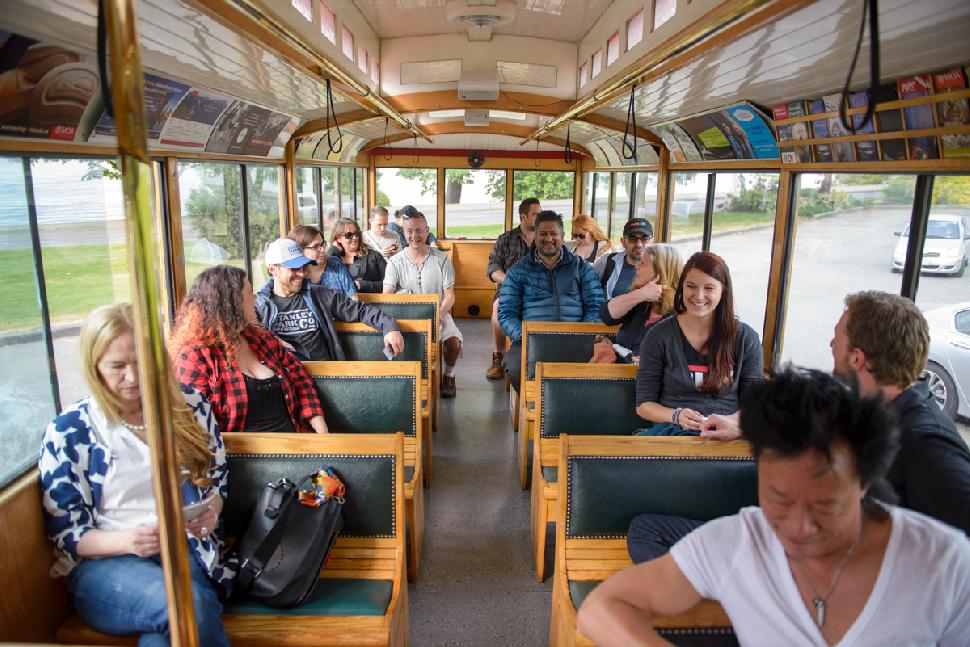 The Stanley Park Shuttle takes tourists on a 45-minute, fully narrated tour around the park. Trolley's pass by the 15 stops every 30 minutes. Travellers can hop-on and hop-off as desired to get the most out of a day at the park.
Website: vancouvertrolley.com
4. Hire a prepared picnic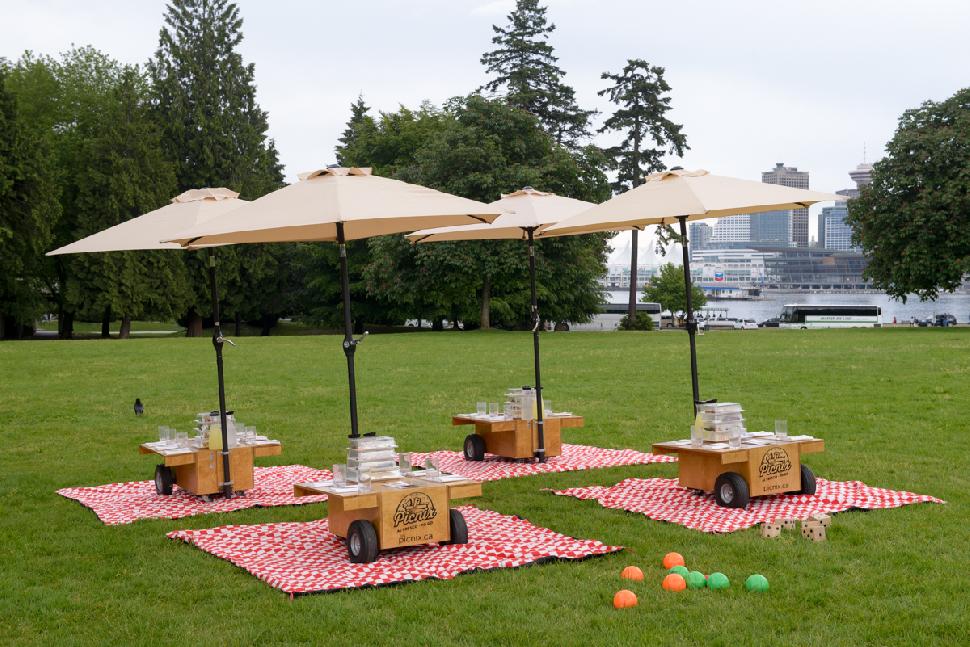 Want to impress someone special? Order an al-frescho picnic to-go to enjoy together in the park. Picnix, Vancouver's first gourmet picnic company, offers lunch and dinner options in Stanley Park and English Bay. Additional items such as bocce balls and umbrellas add to the experience.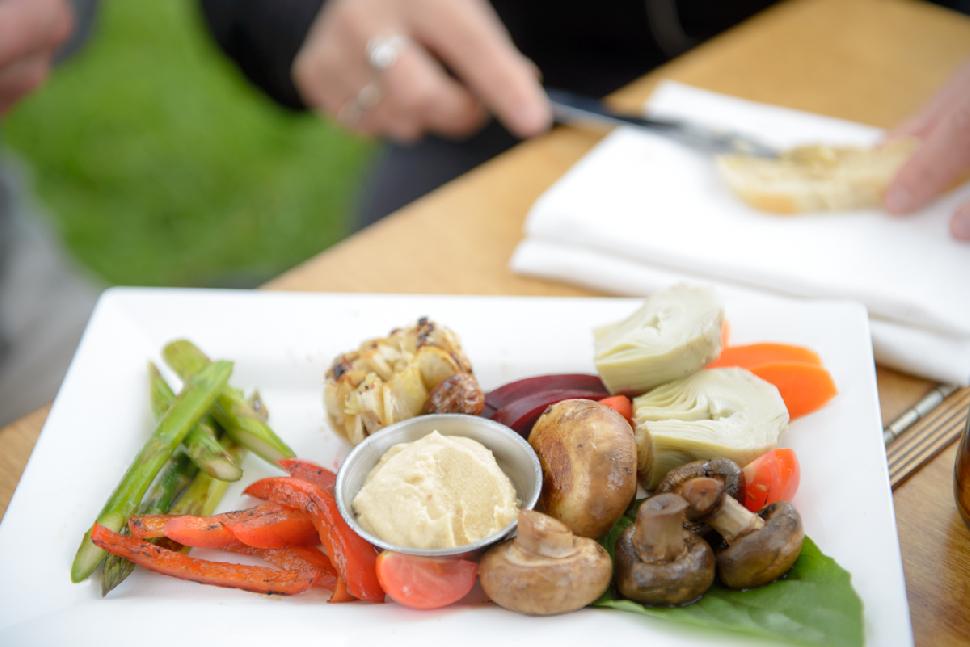 Website: picnix.ca
5. Drink a craft beer inspired by the park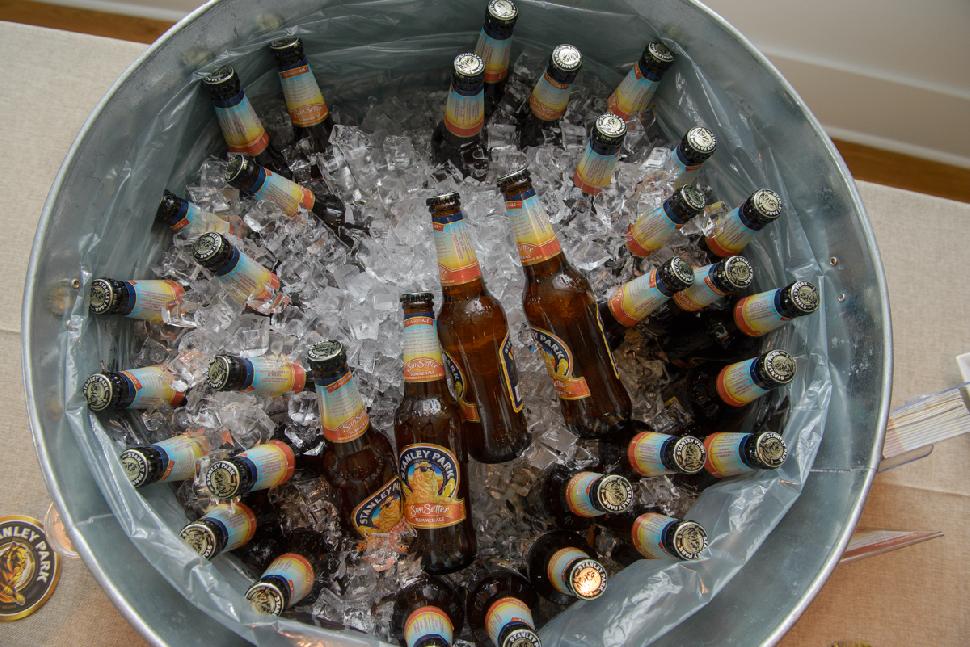 What better way to end off a day trip adventure then with a cold beer (or two)? Stanley Park Pavilion is the oldest building still standing in the park today. Its wooden exterior is complimented by colourful gardens. It functions as a venue for events and weddings, as well as a tea room and a bar and grill, where Stanley Park craft beer is available.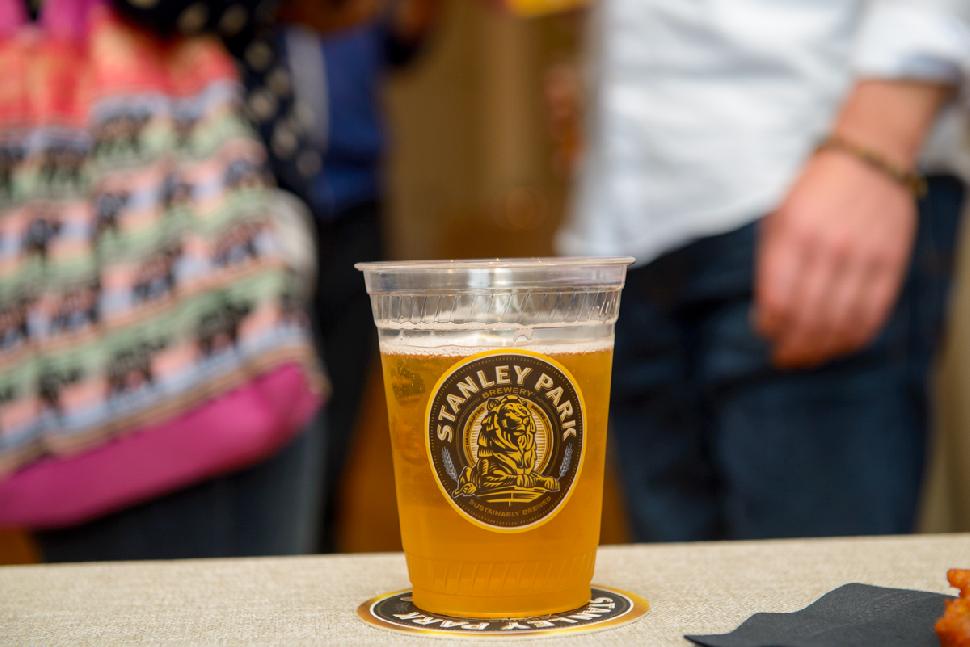 What's your favourite activity to do in Stanley Park?
Comment below or tweet us!