Vancouver Island represents some of the best coastal living in British Columbia. One of the major perks of living on the long, narrow island (just 80 kilometres at its widest point) is a bounty of fresh seafood. Plus, an ample number of fertile valleys yield a wealth of produce and are home to emerging wine growing regions. If you're planning to visit Vancouver Island this summer and enjoy proverbially eating your way through a city, then take note of the following markets and food festivals. Some run for a day, others a weekend, and others are even longer. Some highlight local produce, artisan recipes and handicrafts, while others are just a good reason to hold a local party. Moreover, there's no better way to get a true sense of a community than by 'meeting the makers.' So come out and truly taste the local flavours of Vancouver Island.
Food & Drink Festivals
British Columbia Shellfish & Seafood Festival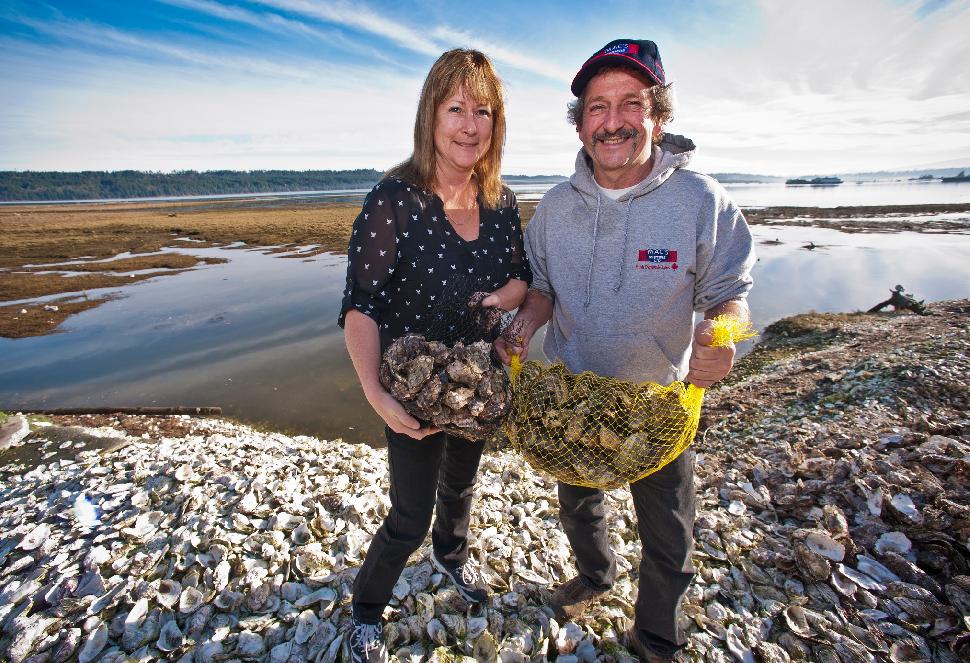 Dates: June 12 – June 20, 2015
Website: Click here

Details: This year marks the 9th anniversary of the B.C. Shellfish & Seafood Festival (BCSSF). 10 days in length, the festival is the largest of its kind in the province, held during B.C Seafood Month. The BCSSF aims to bring together visitors and local industry in a celebration the taste, producers and education about the seafood industry.
Some highlights will include:
Never been to the Comox Valley? Well you may be more familiar with it than you know – the waters enveloping the Comox Valley produce more than 50% of all of British Columbia's shellfish!
Tofino Food & Wine Festival
Date: June 5 – June 7
Website: tofinofoodandwinefestival.com
About: The 13th annual Tofino Food and Wine Festival was held at the Tofino Botanical Gardens, 1084 Pacific Rim Highway. If you missed out this year it featured gourmet canapes created by local chefs, cheesemakers and other food creators. Festival-goers were treated to live music performances. The festival may have come and gone but visitors planning a trip to the seaside community should explore their website for local vendors and curated culinary experiences.
Victoria Food Truck Festival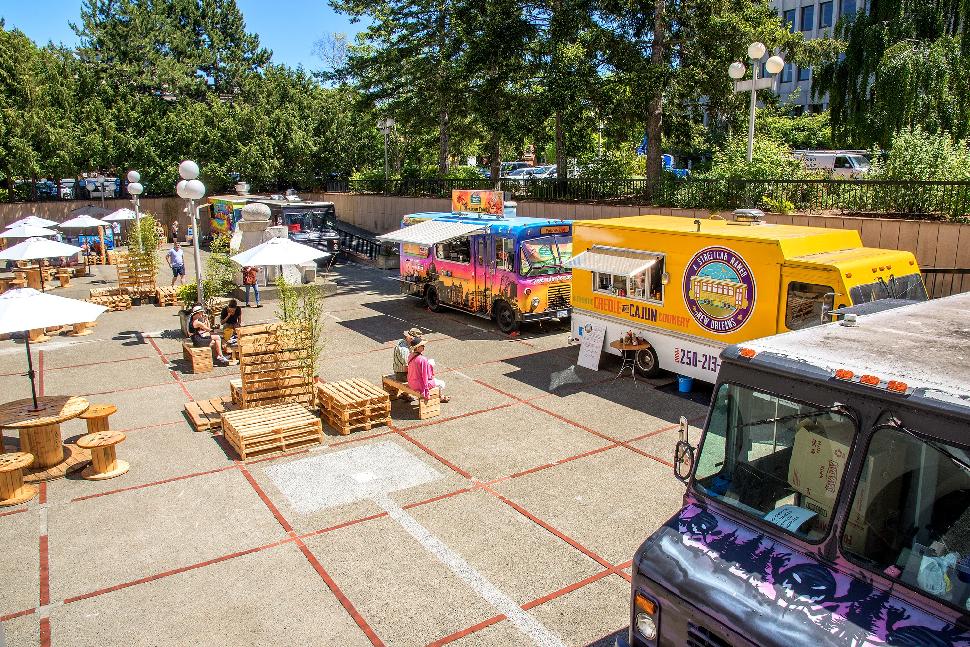 Date: Daily, May 3 – October 1
Website: royalbcmuseum.bc.ca/foodtrucks
Time: Sunday through Thursday: 11 a.m. – 6 p.m. Friday & Saturday: 11 a.m. – 9 a.m.
About: Food trucks are the hottest trend in street eats. Lucky for us the Royal B.C. Museum is hosting the first ever Food Truck Festival and it runs all summer long. A variety of the finest four-wheel vendors in Victoria are featuring international fare. The festival is located in the courtyard immediately south of the museum.
Taste: Victoria's Festival of Food and Wine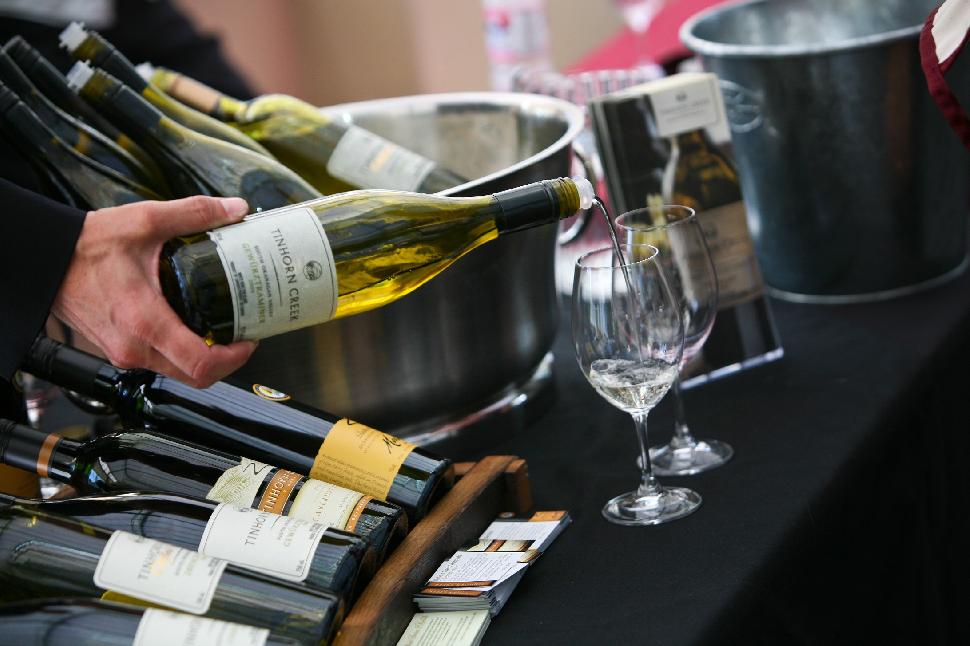 Dates: July 16 – July 19
Website: victoriataste.com/
About: Taste is celebrating Victoria's Seventh Annual festival of food and wine. The festival kicks off on July 16 with an evening wine tasting event at the Hotel Grand Pacific, 463 Belleville Street. July 17, an evening tasting workshop is held at London Chef, 953 Fort Street. On July 18 from 12:00 noon to 2:00 p.m., Bubbles is held at Hotel Grand Pacific, 463 Belleville Street. Other afternoon and evening events take place throughout the three day festival. Visit the website for a complete schedule.
Great Canadian Beer Festival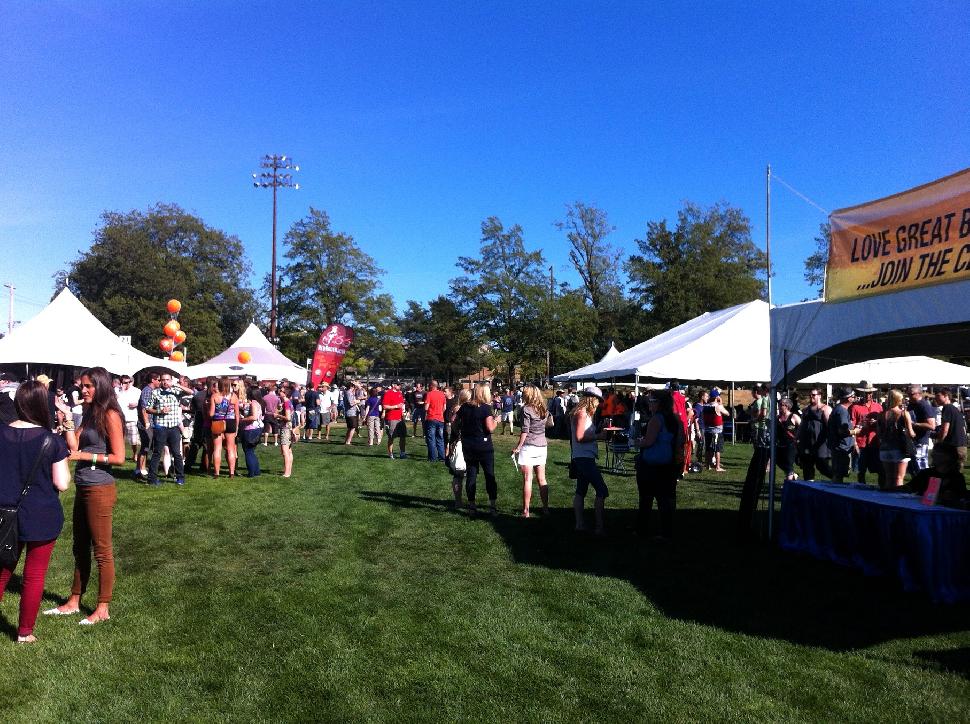 Date: September 11 – September 12
Website: gcbf.com
About: The famous GCBF is held at Royal Athletic Park in Victoria. The festival features a wide variety of beers made in the craft style. The event is a huge hit each year and of course visitors can sample the brew on tap. Royal Atheletic Park is a no smoking facility and there is no parking. Public transit is the recommended choice. Do not drink and drive.
Farmers' Markets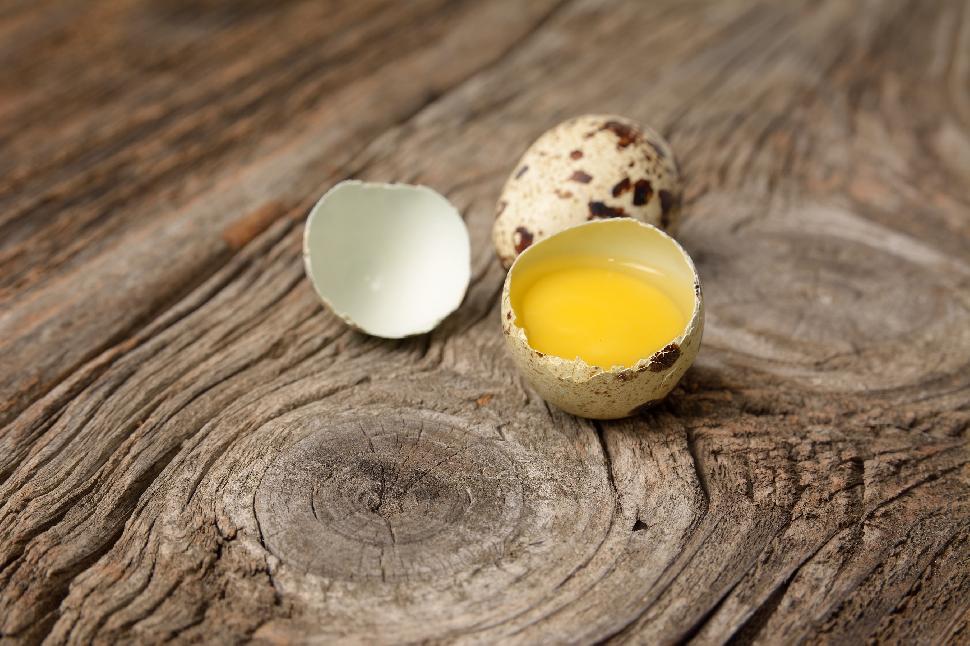 Quadra Island Farmers' Market & Bazaar
Date: Saturdays, May 2 – September 12
Website: facebook.com/quadramarket?_rdr
Time: 10 a.m. – 2 p.m.
About: Located just up the hill from the Campbell River ferry terminal. Featuring local, seasonal vegetables, crafts and flea market goods. This event is the biggest weekly gathering on Quadra Island.
Campbell River: Pier Street Farmers' Market
Date: Sundays, May 3 – September 27
Website: pierstreet.com
Time: 10 a.m. – 2:30 p.m.
About: Located at Fisherman's Wharf, the Pier Street Market is the cultural soul of Campbell River. Local farmers and artisans feature a wide variety of locally produced items. Other highlights include walking on the newly renovated pier, Discover Pier fishing and a pocket beach for tidal explorations.
Hornby Island Farmers' Market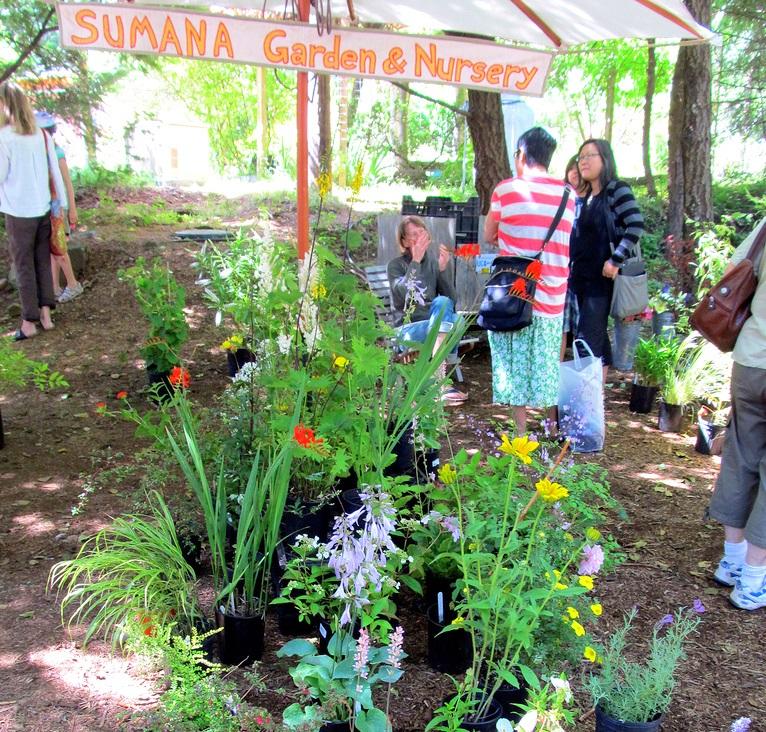 Date: Saturdays, May 16 – September 26
Time: 11am to 2pm
Website: realhornby.com/
About: Located at 3500 Shingle Spit, behind the Hornby Hall until July 4, then Wednesdays are added. Produce, herbs and snacks in a bustling and eclectic atmosphere. Featuring unique local crafts to amuse and delight visitors of all ages. Operating since 1995! Performances by talented musicians, wandering minstrals and the opera-singing chef.
Comox Valley Farmers' Market
Date: Saturdays, April 11 – October 17 
Website: cvfm.ca
Time: 9 a.m. – 12 noon
About: Freshest bounty grown or produced in the Comox Valley. Join local growers and vendors selling local produce and baked goods. Located at the Comox Valley Exhibition Grounds, 4835 Headquarters Road. Now in it's 24th year, the market promotes the economic health of the local farm community.
Qualicum Beach Farmers' Market
Dates: Saturdays, March 14 – December 19
Website: qbfarmersmarket.com
Time: 8:30 a.m. – 12 noon
About: Located at Memorial & Veterans Way. Featuring an incredible selection of local produce and locally produced goods. Vendors make, bake or grow the products that they offer for sale. Live entertainment from various performers.
Gabriola Island Farmers' Market
Dates: Saturdays, May 16 – October 10
Website: Click here
Time: 10 a.m – 12 noon
About: Located at Aggi Hall, 465 South Road. Experience the local island life by sampling the produce and crafts. Gabriola has a reputation of being an artists' island. Easy access by B.C. Ferry from downtown Nanaimo.
Errington Farmers' Market
Dates: May 9 – September 26
Website: erringtonfarmersmarket.ca
Time: 10 a.m. – 1 p.m.
About: Celebrating 42 years the market has been celebrating local production and sale of goods for 42 years. Market day is all about the local community spirit. Each week, there is a draw for a market basket of local goods and live musical entertainment is featured on the community stage.
Port Alberni Farmers' Market
Date: Saturdays, May 30 – December 26
Website: Click here
Time: 9 a.m. – 12 noon
About: The Port Alberni Farmers' Market is a traditional grower's market featuring local produce and products. Vendors from the Alberni Valley and Alberni Clayquot Regional District present a wide variety of goods. Located at the First Baptist Church gymnasium on Cherry Creek Road.
Nanaimo Downtown Farmers' Market
Dates: Fridays, May 1 – October 9
Website: nanaimofarmersmarket.com
Time: 2 p.m. – 6 p.m.
About: Motto: "We Make It, Bake It or Grow It." Nanaimo's original farmers' market is located at the Pioneer Waterfront Plaza, Front Street. Featuring local farm produce, locally baked goods and one of a kind artisan products. Also featuring special events and activities along the water and at Maffeo Sutton Park.
Bowen Road Farmers' Market
Dates: Wednesdays, May 13 – October 14
Website: bowenfarmersmarket.com
Time: 4 p.m. – 6:30 p.m.
About: Now in its 8th year promoting organic products made within a 50 mile radius. The weekly market is located at 2300 Bowen Road, Nanaimo. Fun and vibrant, it features musicians and a wide variety of vendors. The market fosters awareness of produce in the modern world and seeks to move everyone in a direction that is more harmonious and stable.
Cedar Farmers' Market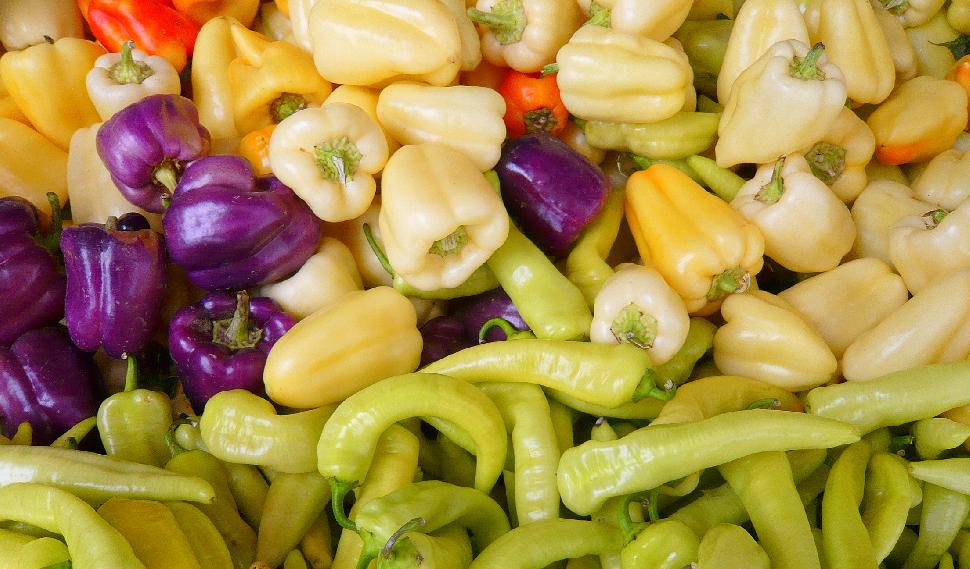 Date: Sundays, May 10 – October 25
Website: cedarfarmersmarket.org
Time: 10 a.m. – 2 p.m.
About: Join local farmers, producers and performers while perusing for local goods and taking in local entertainment. Located next to the Crow and Gate pub. Over 70 vendors make the market one of the largest in the region. Featuring local cheeses, woodcrafts and other goods made or grown by local farmers and vendors.
Pender Island Farmers' Market
Date: Saturdays, April 3 – October 10
Time: 9:30am to 2pm
Website: Click here
About: Located at the Pender Hall, Bedwell Harbour Road, North Pender. Popular with local residents and visitors. Fresh produce goes quickly so plan to arrive early.
Salt Spring Island Saturday Farmers' Market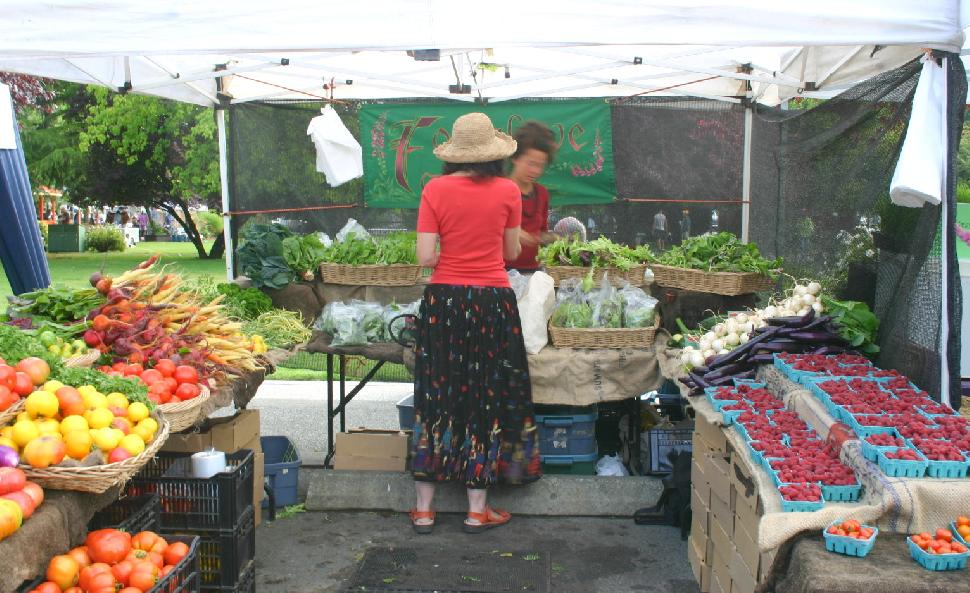 Date: Saturdays, April 4 – October 31
Website: saltspringmarket.com
Time: 8:30 a.m. – 4 p.m.
About: Canada's best loved outdoor market. Each Saturday from 8:30am to 4pm, Ganges hosts the market at the oceanside at Centennial Park. "Homespun" makes it best. All vendors must make it, bake it, or grow it themselves. Local creativity ensures the highest calibre of products every week.
Ladysmith Farmers' Market
Date: Tuesdays, June 2 – September 8
Website: facebook.com/LadysmithFarmersMarket
Time: 1 p.m. – 5 p.m.
About: Transfer Beach is the setting for the weekly Tuesday afternoon market from 1pm to 5pm. Local growers and producers sell locally grown vegetables, baked goods, local honey, and much more. Also featuring local artisans offering a wide variety of crafts.
Victoria Moss Street Market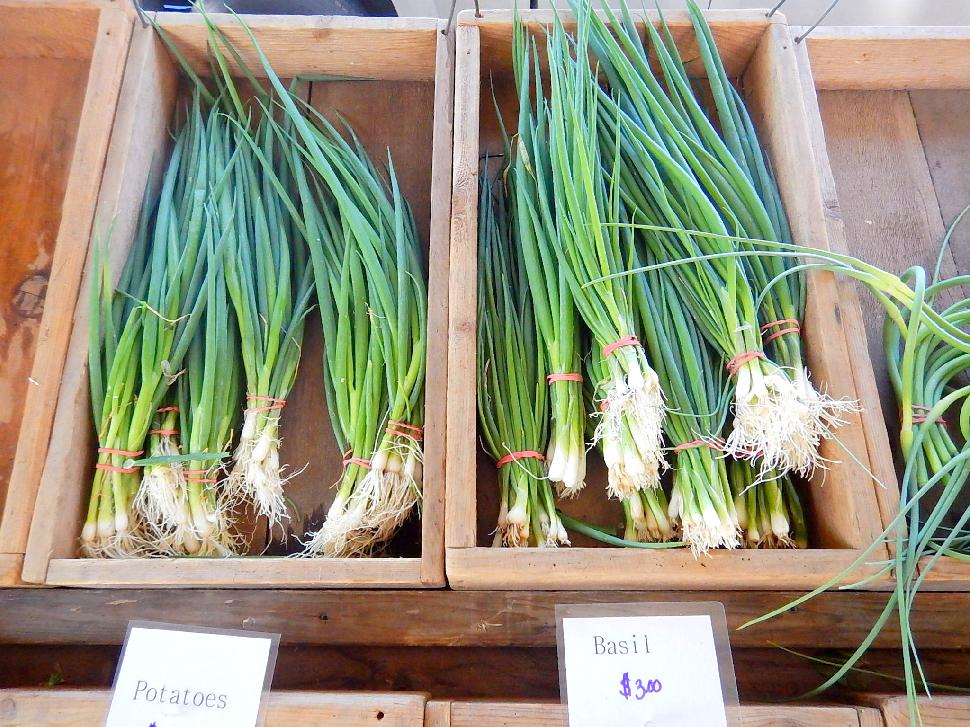 Date: Saturdays, May 2 – October 31
Website: mossstreetmarket.com
Time: 10 a.m. – 2 p.m.
About: Year-round market featuring over 100 vendors and 25 farmers. 1330 Fairfield Road is the setting for Victoria's premier farmers' market. 2015 features staff chef Michael Williams on the Chef's Stage where he shows how to incorporate local produce into your menu. Coincides with Moss Street Paint-In on July 18.
Metchosin Farmers' Market
Dates: Sundays, May 10 – October 25
Website: metchosinfarmersmarket.blog.com
Time: 11 a.m. – 2 p.m.
About: The market features organic and naturally grown produce. Located at the Metchosin Municipal Grounds, 4450 Happy Valley Road (Greater Victoria area). The local producers association is dedicated to ensuring a successful venue for farmers and has been operating for over 20 years. Breads, jellies and salsa are only a few of the many different products available each week.
Do you have a favourite market or vendor?
Let us know – leave a comment below!