Christmas is only a few weeks away. Get into the spirit with some of these magical events going on around Victoria.
Annual Gingerbread Showcase
When: Nov. 19, 2016, to Jan. 2, 2017, 9 a.m. to 9 p.m.
Where: Inn at Laurel Point, 680 Montreal St., Victoria
Come out to Canada's National Gingerbread Showcase, where talented bakers from across Canada show off their creativity making amazing gingerbread houses. Admission is by donation and proceeds go to Habitat For Humanity Victoria.
Ghosts of Christmas Past Walking Tours
When: Dec. 2 to 4, Dec. 9 to 11, Dec. 16 to 18, Dec. 23 and 24, Dec. 26 to 31 and Jan. 1, 7:30 p.m.
Where: Tourism Victoria, 812 Wharf St., Victoria
This 90-minute walking tour takes you through Victoria and you'll hear spooky stories of scary events of Christmases past – a Christmas Eve murder, the White Lady of Bastion Square, and so much more. Admission is $15.
Ogden Point Light Up & Christmas Market
When: Dec. 3, 11 a.m. to 6 p.m.
Where: Ogden Point, Pier A – 189 Dallas Rd., Victoria
This is a family-friendly event that includes Santa's workshop, a festive Christmas market, food trucks, crafts for kids and all the holiday music you need to get you in the spirit. Have some hot cocoa and watch as Ogden Point and the truck convoy light up with thousands of Christmas lights. Admission is free, but please consider bringing on-perishable food items or cash donations in support of the Mustard Seed and local food banks.
The First Annual Sooke Winter Night Market
When: Dec. 9, 5 to 9 p.m. and Dec. 10, 4 p.m. to 9 p.m.
Where: Sooke Region Museum and Visitor Centre, 2070 Phillips Rd., Sooke
This is the first gathering of the Sooke Winter Night Market, and you'll find food, music and vendors to explore. Perhaps you'll find that special and unique gift you've been searching for!
The Festival Of Trees
When: Nov. 17, 2016, to Jan. 3, 2017
Where: The Bay Centre and The Fairmont Empress, 2 – 1150 Douglas St., Victoria
Come out and celebrate the 25th anniversary of the Festival Of Trees, supporting BC Children's Hospital Foundation. This year, you'll find 65 stunning trees up and down the halls of The Bay Centre, as well as another 20 beautiful trees at The Fairmont Empress. Don't forget to vote for your favourite!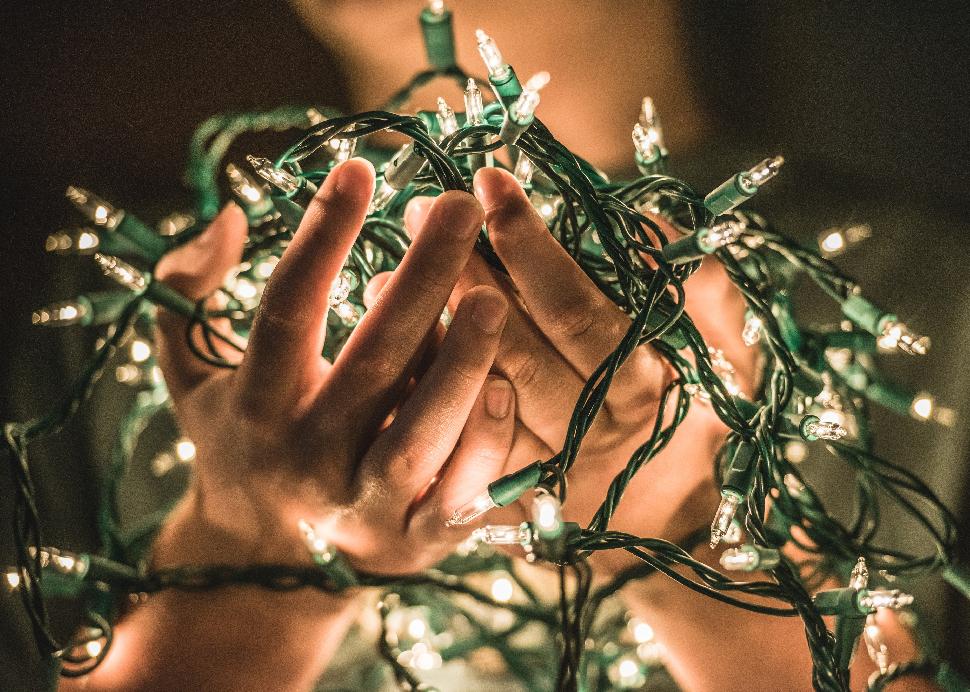 Christmas High Tea at The Teahouse
When: Nov. 25, 2016, to Jan. 8, 2017, 11 a.m. to 5 p.m.
Where: The Teahouse at Abkhazi Garden, 1964 Fairfield Rd., Victoria
Add some sparkle and class to your Christmas celebrations by indulging in a Festive Christmas High Tea, just as Princess Abkhazi would have wanted you to. This four-course meal features an array of fancy finger foods and desserts, all for you to enjoy. Admission is $45 and reservations are strongly recommended.
Sidney Nativity Exhibit
When: Nov. 26 to Dec. 5, 2 p.m. to 9 p.m.
Where: The Church of Jesus Christ of Latter-Day Saints, 2210 Eastleigh Way, Sidney
Now in its 10th year, the Annual Nativity Exhibit features crèches from all over the world – and some from as far back as the 1900s! Admission is free, and there are crafts and games for children.
2nd Annual Parkside Snow Globe
When: Dec. 2, 2016, to Jan. 6, 2017, 8 a.m. to 5 p.m.
Where: Parkside Victoria Resort & Spa, 810 Humboldt St., Victoria
Come out to the Parkside Victoria Resort & Spa and walk through a living snow globe, all contained in the hotel's atrium. There will be wonderfully decorated Christmas trees, each featuring snowflake ornaments that are available for purchase by donation, with the proceeds going to The Cridge Centre for the Family.
Saanich Community Holiday Market
When: Dec. 10, 10:30 a.m. to 3:30 p.m.
Where: Garth Homer Centre, 813 Darwin Ave., Saanich
Come out and find the perfect gift for that someone special on your list this year! You'll find handmade crafts, art and amazing food selections. Admission is $2 or a food bank donation.
Dickens Holiday Fair
When: Dec. 3, 10 a.m. to 5 p.m.
Where: James Bay Community Centre, 140 Oswego St., Victoria
The James Bay Market Society presents the 36th Annual Dickens Holiday Fair! You'll find over 60 local artisans featuring a variety of handmade items, a café, a balloon artist and a children's play area. Admission is $2 and children under 12 are free. Come out and get your holiday shopping finished!