Get into the holiday spirit this year by visiting one of many great events going on around Vancouver. Christmas comes but once a year!
Vancouver Christmas Market
Details: Food, drinks, Christmas crafts, live entertainment and kids' activities! Get your Christmas shopping completed and bask in the merriment of the season. Open Nov. 26 to Dec. 31, 11 a.m. to 9 p.m. Closed Christmas Eve at 6 p.m. and not open Christmas Day.
Location: Jack Poole Plaza, 1055 Canada Place, Vancouver
Cost: Adult admission is $8, seniors are $7 and youth admission costs $4. Kids under six are free.
Peak Of Christmas at Grouse Mountain
Details: Believe in the magic of Christmas again, thanks to the Peak Of Christmas event. Visit Santa's Workshop, go on a light walk to see thousands of twinkling lights under the mountain sky, rent a snow carpet and go sliding, visit Gingerbread Village and Santa's reindeer, write a letter to Santa and sit in on story time, skate under the stars and so much more.
Location: 6400 Nancy Greene Way, North Vancouver
Cost: The Peak Of Christmas event comes complimentary with your Alpine Experience ticket. During the winter, this ticket gets you access not only to this event, but also outdoor ice skating, sleigh rides, snowshoe trails and more. Tickets for the Alpine Experience are $44.95 for adults, $40.95 for seniors, $25.95 for youth, $15.95 for children or you can buy the Family Peak Of Christmas deal for $89.95 (two adults and two children/youth.)
Heritage Christmas at Burnaby Village Museum
Details: Come out to the Burnaby Village Museum for some old-fashioned Christmas fun! Lights, holiday singing and an entire village lit up with Christmas spirit. There will be live entertainment and many family activities to enjoy.
Location: 6501 Deer Lake Ave., Burnaby
Cost: Free! Carousel rides are $2.60 each.
See the Vancouver Symphony Orchestra
Details: Vancouver Symphony Orchestra will be playing all over the Vancouver area this year, for their A Traditional Christmas event. You'll hear many of your favourite Christmas songs, done by this wonderful array of musical professionals.
Location: Visit their website for concert dates and locations: http://www.vancouversymphony.ca/concert/16SPEC06/
Cost: Expect to pay about $43 for adults, $37 for seniors, students and children.
Christmas At Canada Place
Details: From Dec. 16 to 30, closed Dec. 24 and 25, come out and enjoy the 29thannual Christmas at Canada Place. Enter the 15-foot snow globe, take a walk through Rudolph's Theatre and see some classic Christmas movies, enjoy all of the beautiful sights along the Avenue of Christmas Trees, take part in arts and crafts and so much more.
Location: The Canadian Trail, Canada Place west promenade.
Cost: Free!
Canyon Lights
Details: From Nov. 24 to Jan. 8, the Capilano Suspension Bridge and park will be lit up in all its Christmas glory! See the world's tallest living Christmas tree (153 feet tall!), decorate gingerbread cookies, make your own Christmas card and sing carols with the holiday band. There's so much to see and do, and it'll put you in the Christmas spirit.
Location: 3735 Capilano Rd., North Vancouver
Cost: Tickets are as follows: adults $39.95, seniors $36.95, students $32.95, youth $26.95, children $13.95 and kids under six are free.
See The Nutcracker
Details: What better way to celebrate Christmas than to see The Nutcracker live on stage? From Dec. 8 to 11, Ballet BC will present Canada's Royal Winnipeg Ballet to sweep you away in this joyful and classic Christmas tale.
Location: Queen Elizabeth Theatre, 650 Hamilton St., Vancouver
Cost: Tickets range from $35 to $120. See www.balletBC.com for details.
Christmas At Kerrisdale
Details: Saturdays and Sundays in December, enjoy all the Christmas season has to offer at Kerrisdale Village – free horse carriage rides, Santa and roving quartets, all amongst the beautiful decorations in the village.
Location: 2225 W. 41 Ave., Vancouver.
Cost: Free!
Enchant Christmas Light Maze & Market
Details: Based on a wonderful children's story, a storm strikes Santa's village and all of his reindeer are gone. Visitors search the park for Santa's reindeer, to help save Christmas! You'll find amazing sculptures and decorations along the way, as well as a market, food and drinks, live performances, an outdoor fire and so much more.
Location: Located at 1st and Crowe Street, between the Cambie Street Bridge and Olympic Village.
Cost: Adults $19.95, children and seniors $14.95, a family pass $59.95.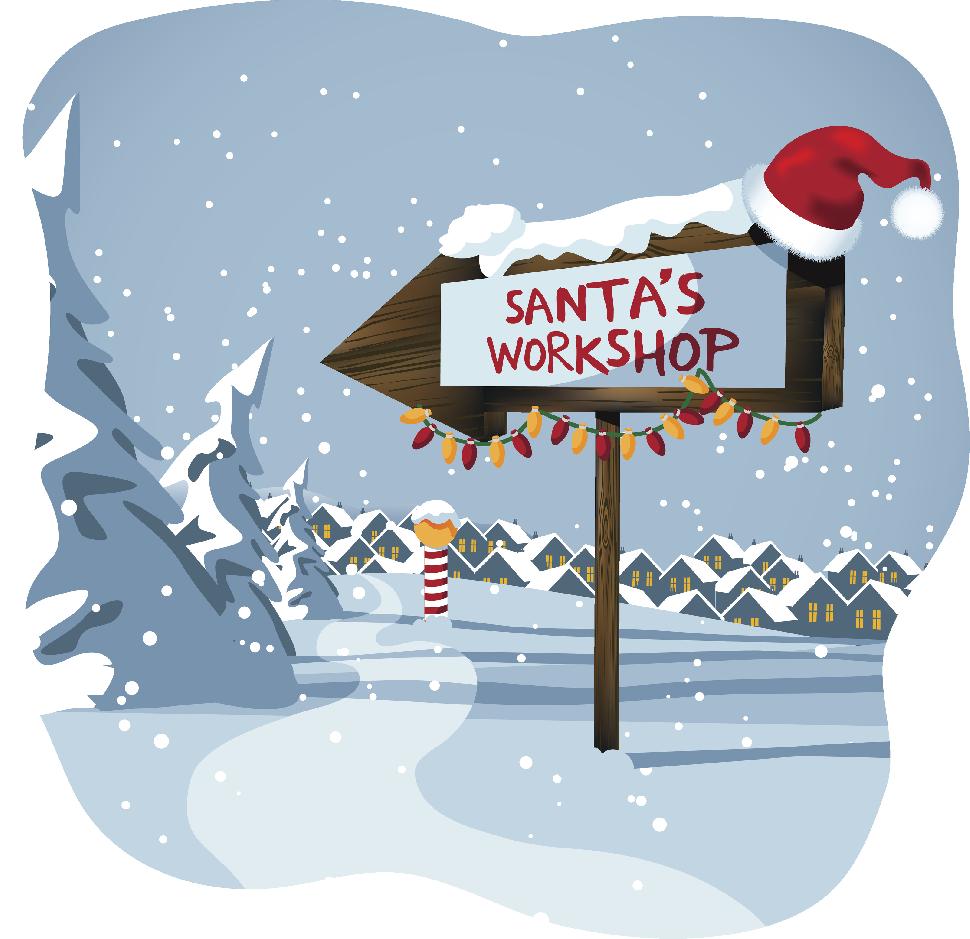 Enchanted Nights at Bloedel Conservatory
Details: Enchanted Nights is a wondrous event that features a miniature world of artisan fairy and sprite villages, set among the tropical plants at the conservatory. There will also be holiday music and live entertainment. Open Dec. 4 to Jan. 3, excluding Dec. 25, from 4 p.m. to 9 p.m.
Location: 4600 Cambie St., Vancouver
Cost: Tickets are $19 for a family, $8.50 for adults, $6.50 for seniors and youth, $5.25 for children and children under three are free.