Super Tough, but Super Fun
On July 14, Whistler is hosting the toughest 400-metre race on the planet—The Red Bull 400. Starting at the bottom of Whistler's ski jump, 1,000 competitors will run 400 metres to the top of the jump, with close to 140 metres of elevation gain. This may not seem like much distance, but this pure uphill sprint will leave amateurs and professionals alike gasping for breath.
This is the third time the Red Bull 400 has taken place at Whistler, with the 2017 edition being cancelled due to forest fires. The race is part of a 17-stop circuit around the world, and the Whistler race is the eighth event of the year.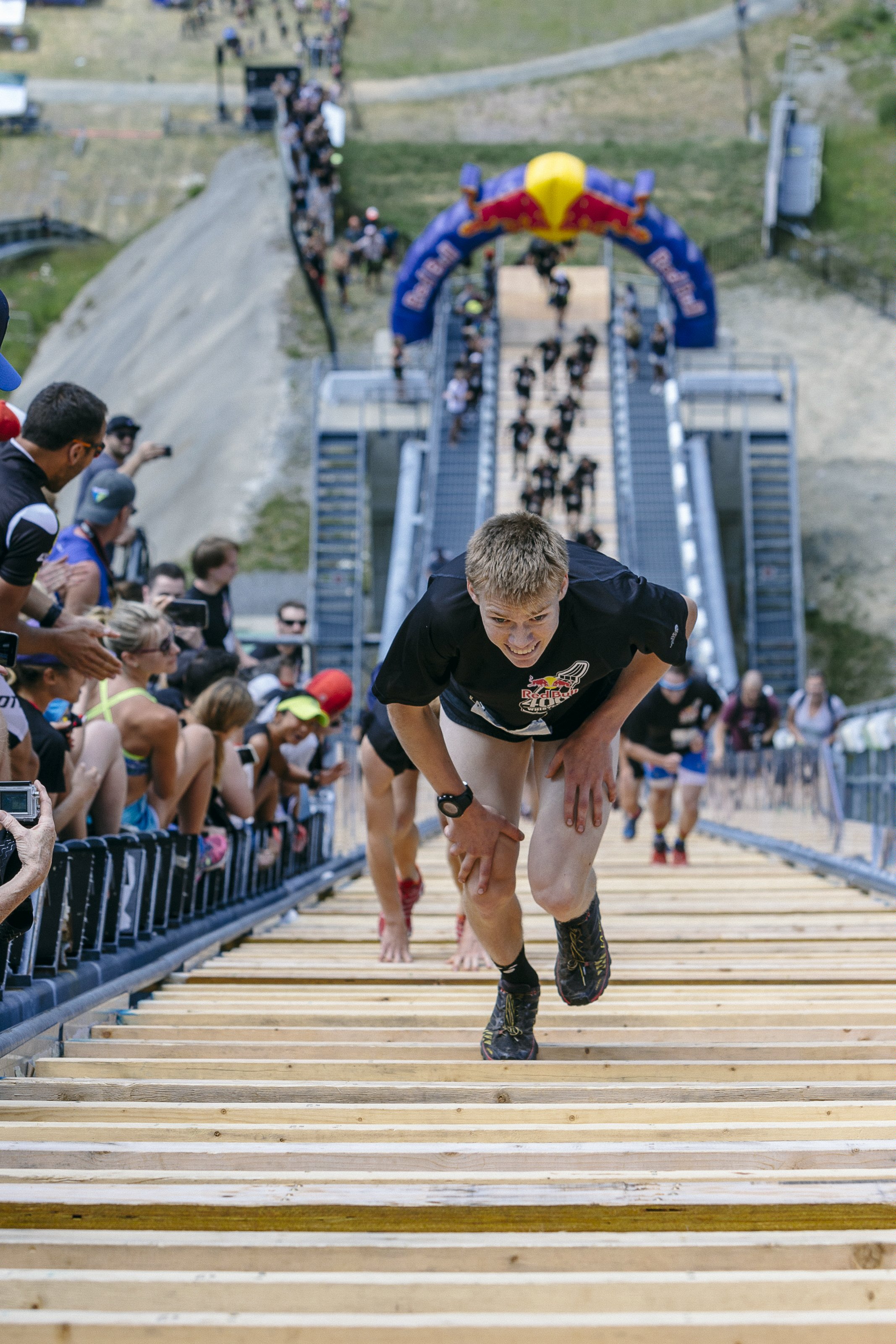 The men's course record of 3m 48.39s is currently held by 19-year-old British Columbian Kieran Lumb, who is one of Canada's best junior runners, while the women's record is held by British Columbian Rachel McBride, who is currently Canada's best female tri-athlete.
This is truly an open-to-all, super-fun challenge, with athletes of all disciplines lining up against weekend warriors. There is even a relay category, and great spectator viewing.
The Red Bull 400 is still open to entries, so click HERE to test yourself in the world's steepest foot race.