Winter in beautiful British Columbia is a lot more than powder-covered slopes and alpine adventures in the backcountry. We've gathered a list of cozy log-cabin getaways, daytrip ideas and rainy-day hideaways throughout the province, so you can get out there and enjoy this winter—no matter where you are!
THE ISLANDS
Outdoor
STORM WATCHING
It's not often we experience moments of humility in the face of a powerful natural spectacle, but storm watching on Vancouver Island's west coast can be one of those times. As the winter months sink their teeth in, a low-pressure system moves north, temperatures drop and gale force winds begin battering the coast. Watch the temperamental skies and chaotic waves from the rocky headlands of Ucluelet, the sandy shorelines of Tofino or Sombrio Beach.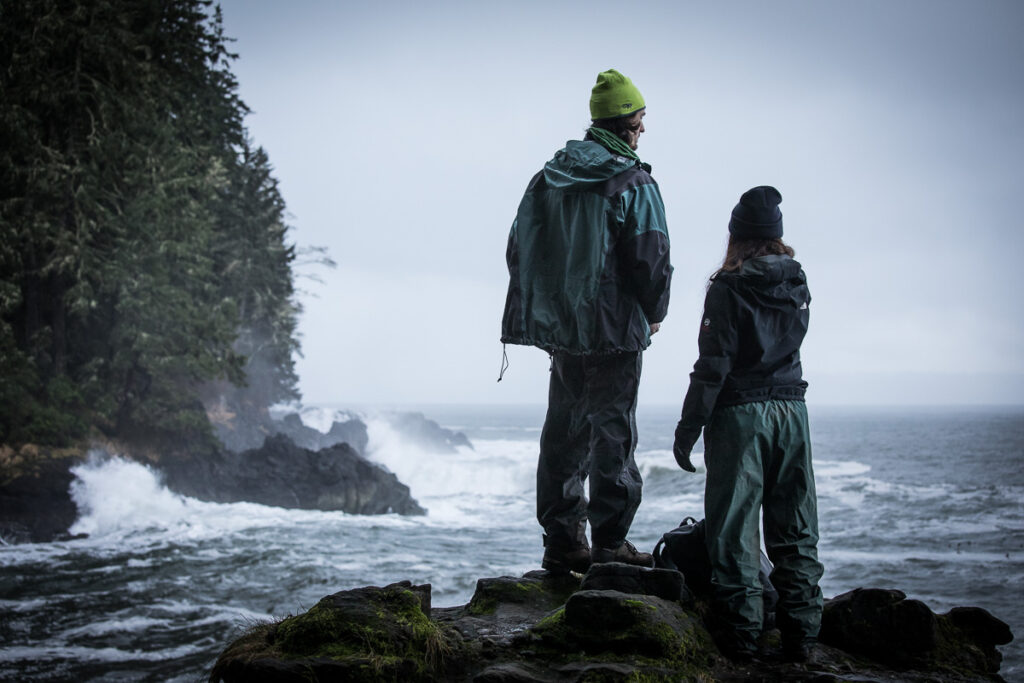 Stay
TAKU RESORT AND MARINA
Beneath the tall redcedars of Quadra Island, on the pristine shores of Desolation Sound, sit the unassuming beachfront cabins of Taku Resort. "Taku," a term created by Pacific Northwest Tlingit tribe, represents the feeling of peace and togetherness found at the nesting sites of birds, and the resort aims to recreate this natural harmony by giving guests a place to come together, slow down and connect. Experience this magical place in the winter for shorter ferry lineups (if any), better rates and a warmer welcome (if possible) into the tight-knit community that is Quadra Island.
Settle in beside the fireplace in the A-frame, Beachfront Cabins, or take in the views of Drew Harbour from your private patio. Spend starlit evenings in the outdoor hot tub, or walk down to the Heriot Bay Inn and Pub for a pint and some live music with the locals. Everyone and their dog are welcome here, with accommodations large enough for groups of eight and cozy enough for an intimate weekend getaway. To get there, hop on the ferry from Campbell River, Vancouver Island, to Quathiaski Cove and drive east toward Heriot Bay and Rebecca Spit. Head down the hill and you've arrived at your home away from home.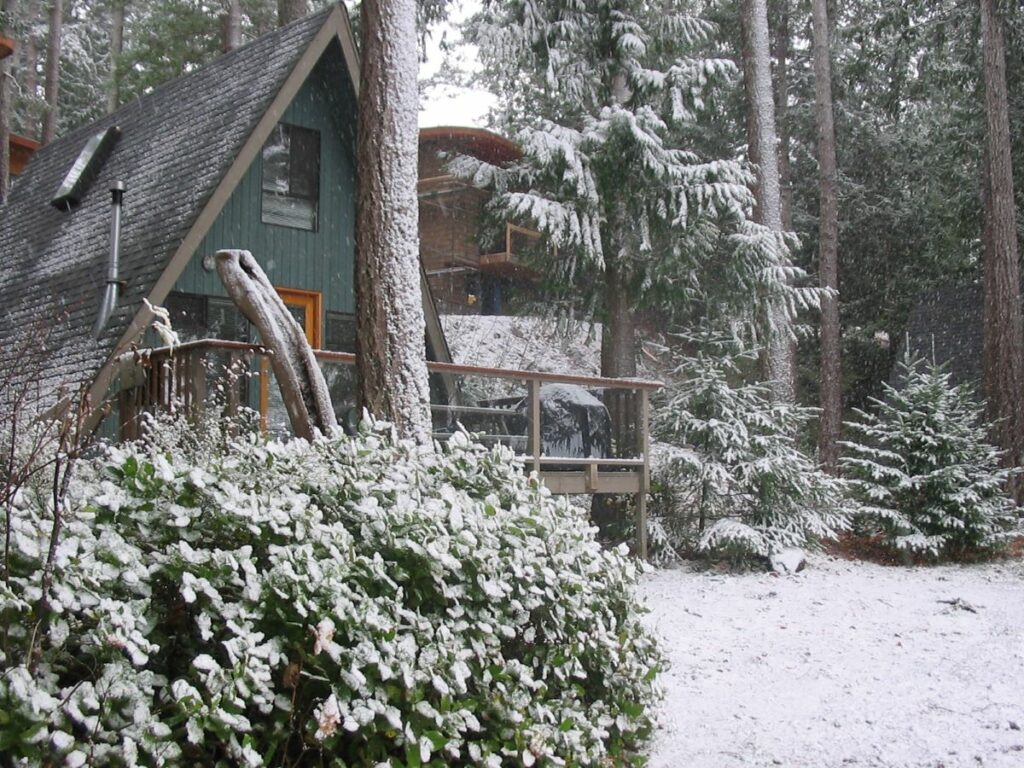 Arts and Culture
I-HOS GALLERY
Each piece of Northwest Coast artwork on display at the I-Hos Gallery tells a story about First Nations culture, beginning with the name "I-Hos"—meaning double-headed sea serpent. The gallery displays a collection of woven cedar pieces, masks and carvings, silver jewellery, clothing and housewares produced by more than 50 First Nations artists and available for purchase.
I-Hos is located on the site of the original K'omoks Village between Courtenay and Comox, on Vancouver Island, and is open Monday to Sunday, 10:00 a.m. to 5:00 p.m. I-Hos also offers storytelling, cultural teachings and traditional Norwest Coast Dance performances in the Big House for booked tours.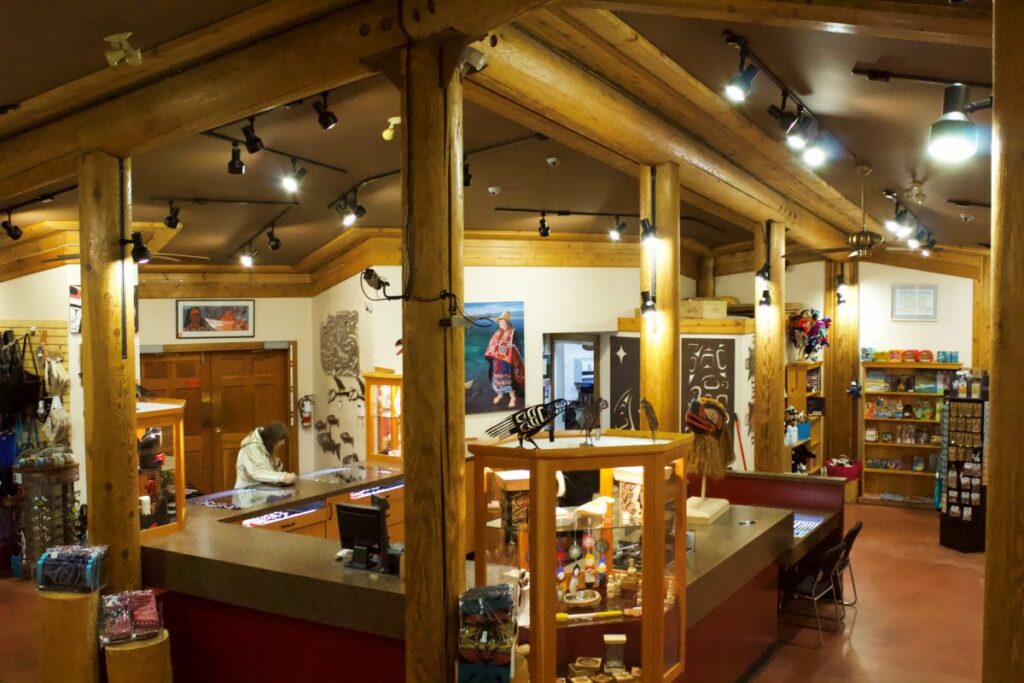 Event/Fest
THE MAGIC OF CHRISTMAS AT BUTCHART GARDENS
Victoria's Butchart Gardens calls all holiday fanatics from December 1 through January 6 for the Magic of Christmas, open 3:00 p.m. to 9:00 p.m. Explore the gardens in the glow of Christmas lights, enjoy carollers, ice-skating on the 5,000-square-foot rink and festive fare at this holiday favourite. Kids 12 years and under can also participate in the Snowflake Exchange—crafting a unique paper snowflake at home and exchanging it for a steaming cup of hot chocolate at the Coffee Shop.