My first extended summer trip to Whistler was back in the days when the mountain was just taking off as a summer destination. From that trip I recall a dreamy float through lily pads and down a languid river, miles of empty hiking and biking trails leading to jaw-dropping viewpoints and delicious dining at restaurants where chefs were eager to show off newly-imagined summer menus.
In recent years, the mountain has grown into a world-class summer destination. Every year there's been a handful of new attractions designed to thrill and entice an ever more fickle travelling public. Understandably, locals have spent less time on the mountain; often heading instead to tantalizing far-flung locales.
This year, Whistler has by-necessity pared down to its safest and simplest activities. So my daughter Maia and I went to check out how the town and its businesses are doing and what it's like to have a staycation there.
It turned out that all of the things that made me first fall in love with the mountain (plus a few newer highlights) are up and running, and gloriously social-distanced. COVID-safety measures are clearly in place and while some businesses are shuttered, and it's been twenty years since the village has seemed so quiet, it's the same vast and beautiful place I became enthralled by so many years ago.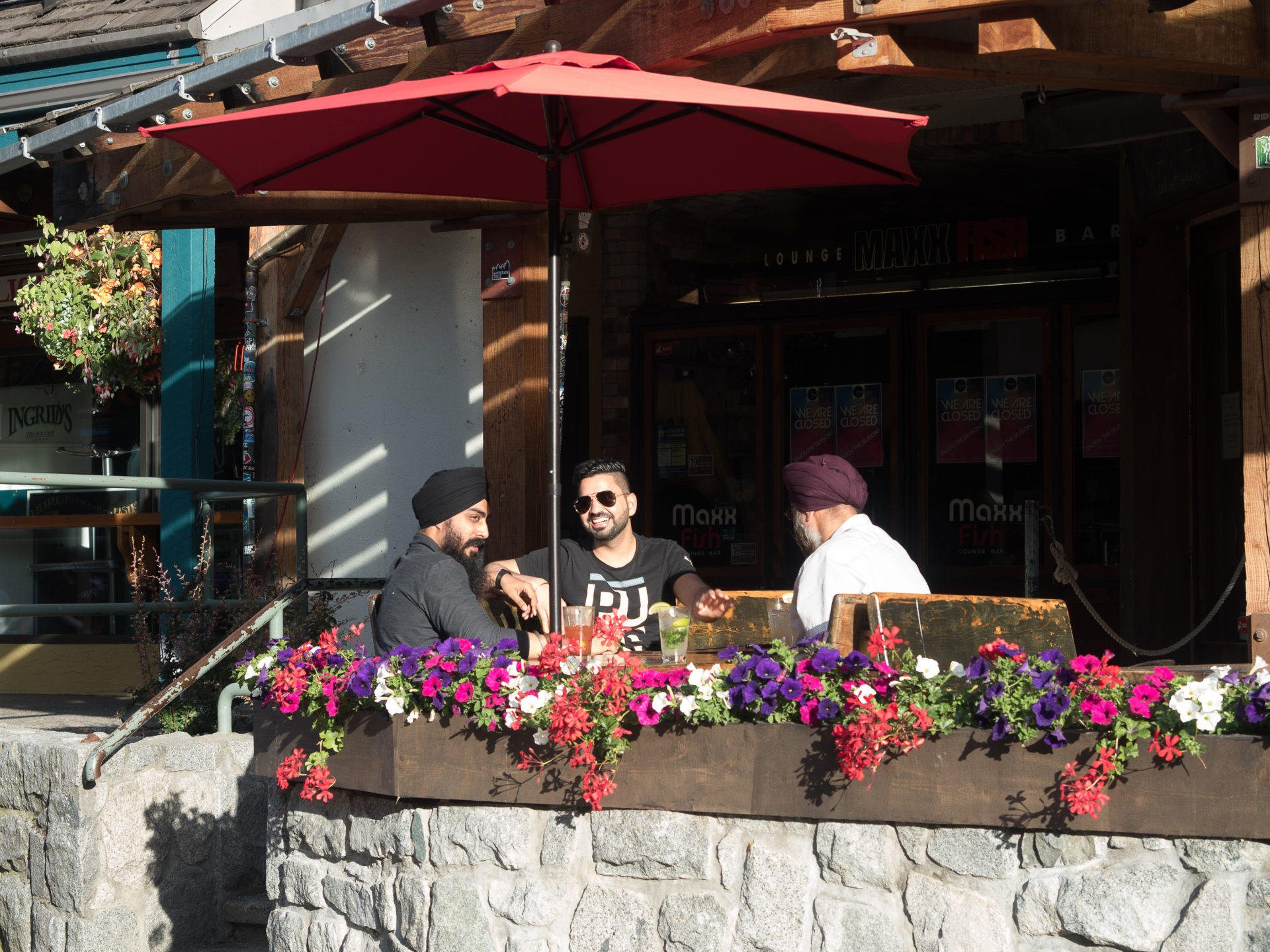 COVID-19 practices include expanded patio dining and one-way traffic in restaurants like Pizza Antico; single use elevators, reservations for pool use, decreased daily cleaning service and special local's rates in hotels including the Pan Pacific; as well as mask use and distancing requirements in lift lines.
The dreamiest of float trips:
Whistler locals have long loved this summertime classic—but the River of Golden Dreams became so popular most haven't floated along its bucolic shores in years. So, when I realized the meandering 5-kilometre stretch that starts at Alta Lake and runs into Green Lake was open, I couldn't wait to take my daughter to experience it.
Our guide from Canadian Wilderness Adventures started off the way every tour guide does; asking us where we were from. But instead of hailing from distant countries—the group of four women Maia and I joined came from near-to-us Vancouver neighbourhoods. Then we got a quick paddling lesson and were off.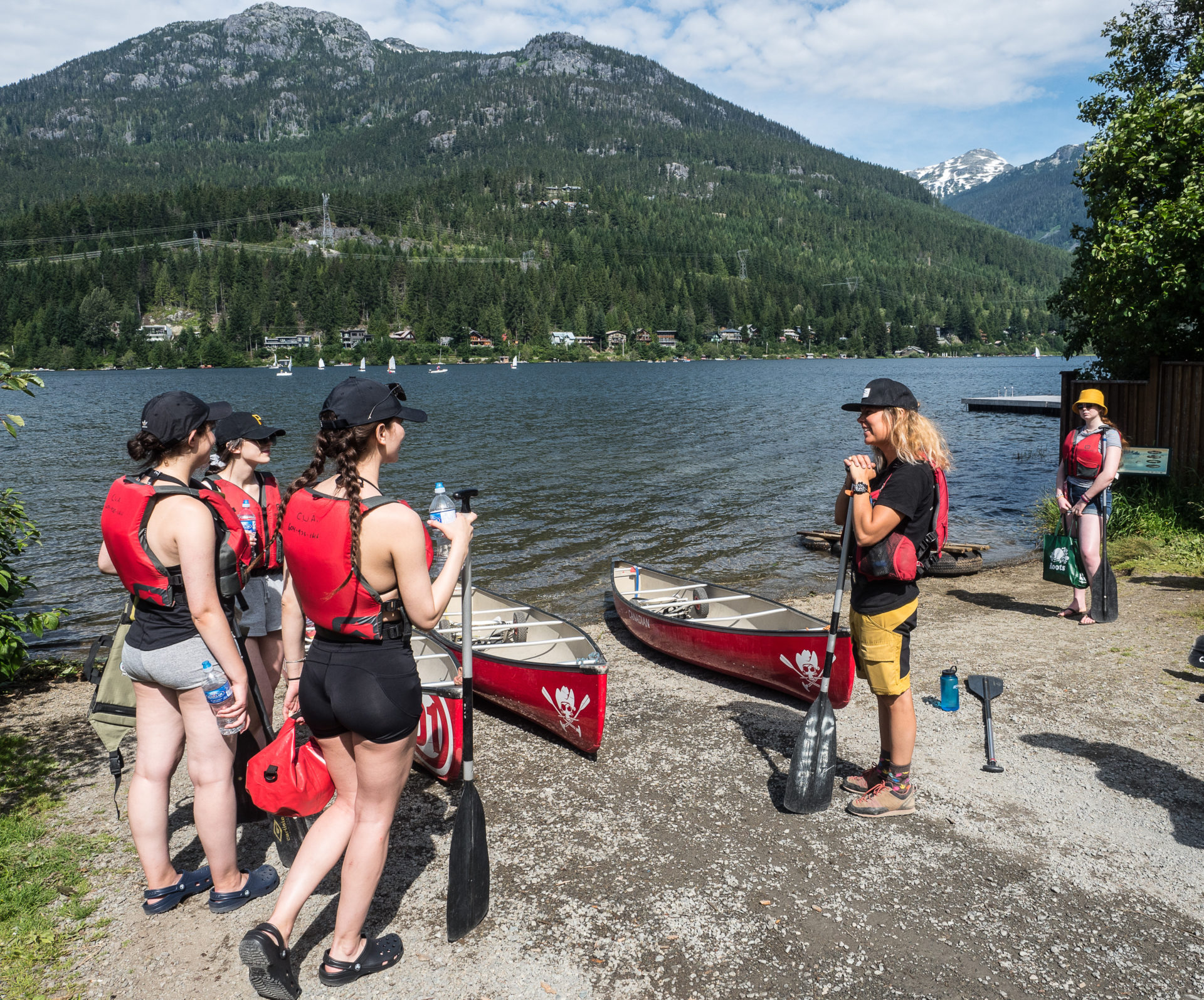 Paddling the river was a delight. There were just enough swift sections punctuating the peacefulness to give a boost of excitement—but the main attraction are the views of mountains, and nature up close as well the clean clear water that brought back nostalgic memories of summer times past.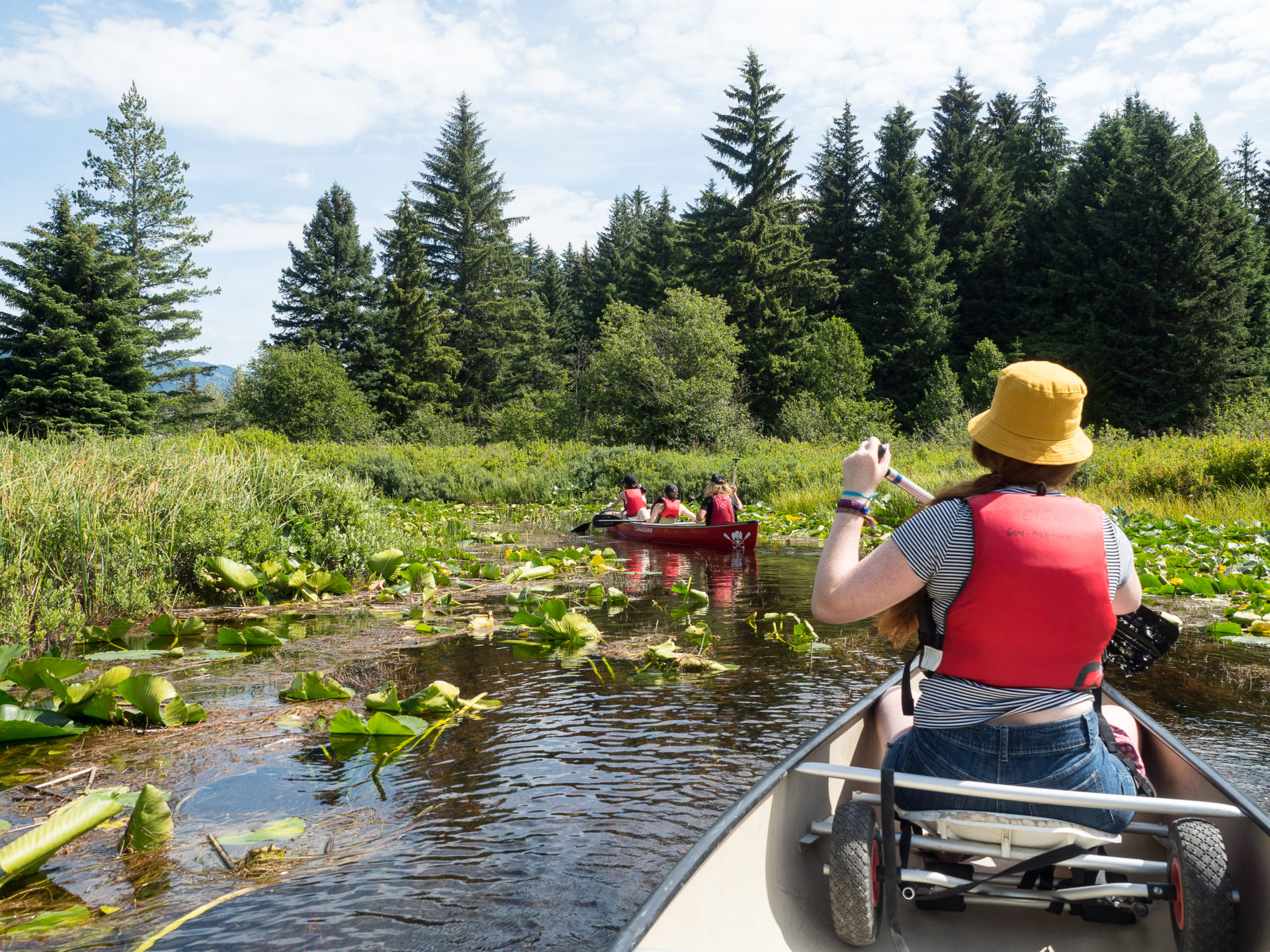 The woods of wonder:
Vallea Lumina is a newer addition to the mountain—but it's one of those kinds of tourist-oriented places that as locals we never seem to get to. Developed by Quebec's Moment Factory, which is rapidly becoming famous for its enchanting night walks, Whistler's Adventure Group version unfolds as a magical story about a hidden valley.
New safety measures include a self-drive (vs shuttle) to Cougar Mountain, temperature checks and optional mask use. Then we set off on a hilly hour-long multimedia walk through the night-darkened forest. The walk is a charmed one, but for me the sweetest moments came when I overheard little ones exclaiming over the twinkling lights.
Vast views:
A number of hotel specials are currently including a PEAK 2 PEAK 360 ticket in your stay. While COVID adjustments mean the Whistler Peak Suspension bridge, Creekside Gondola, Peak Chair and 7th Heaven Chair won't be opening for the summer 2020 season, there's still plenty to do at the top of the mountain.
One big perk is family and friend groups ride alone—which means you get to choose your seat. On a clear day, the view of surrounding mountains is unforgettable. If you get lucky you may sight a bear and keep an ear open for Whistler's namesake; hoary marmots are well known for the whistling sound they make.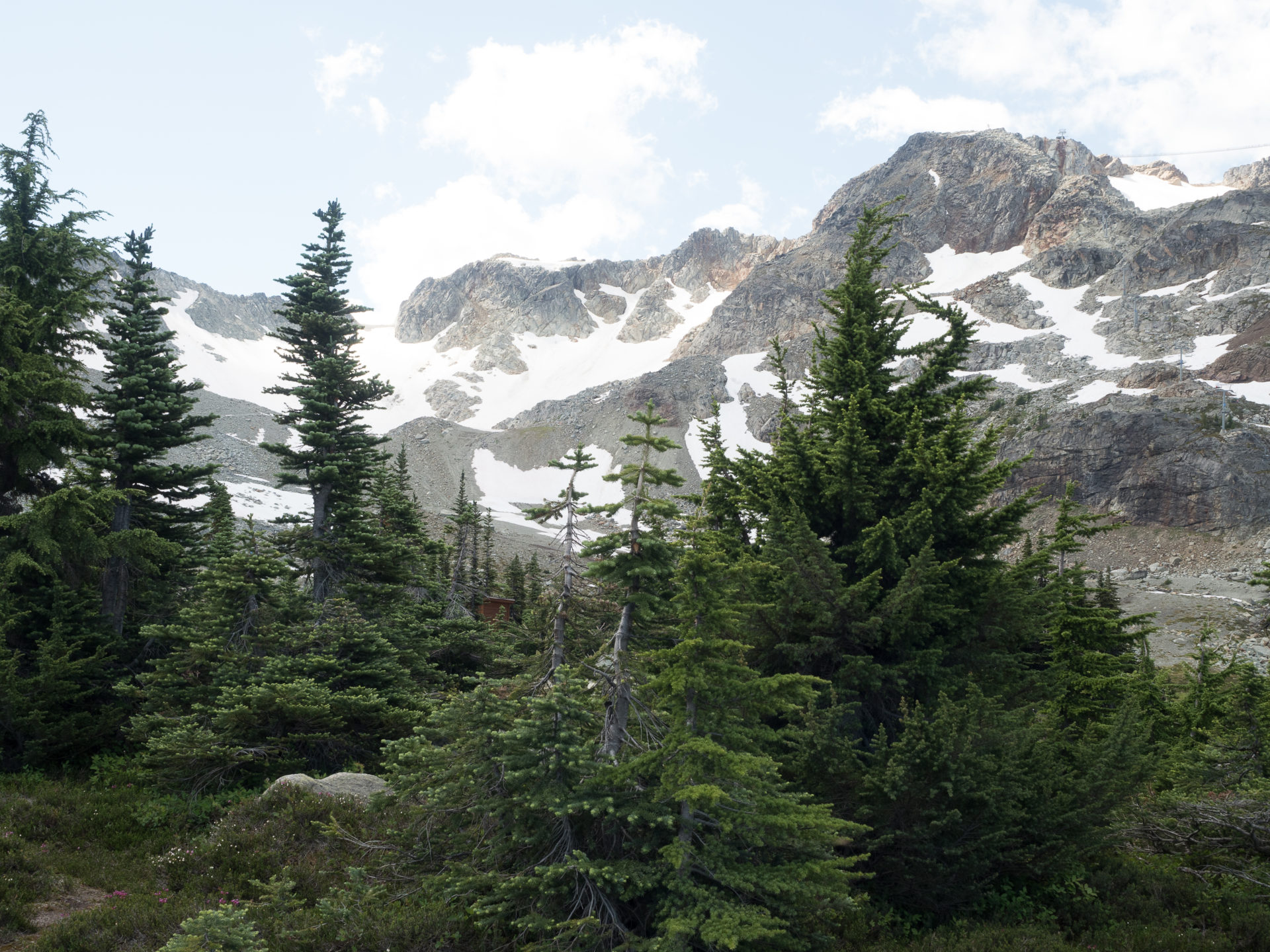 An old-school blast:
A couple of years ago we tried biathlon during the winter and Maia became intrigued by target shooting. Whistler Shooting Adventures gave us the chance to try our hand shooting a variety of weapons on a beautiful rifle range found located about 20 minutes from Whistler.
The outdoor, reservation-only activity is for small groups who don't cross paths with each other and COVID-safety is well-integrated in with gun safety.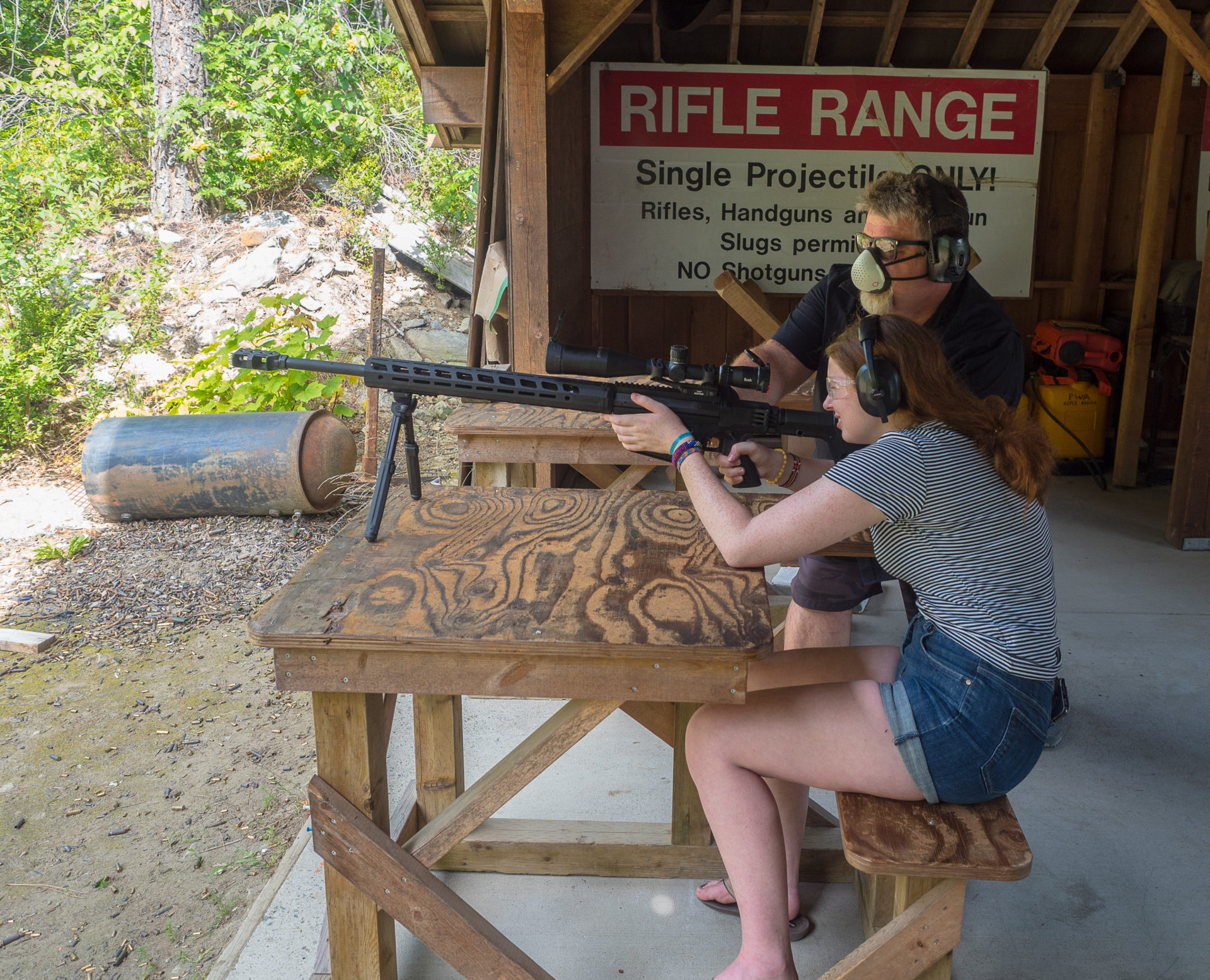 Turns out that Maia is a better shooter than me—but she also paddled us into the bushes when we were on the River of Golden Dreams. So I'm calling it a draw. On the whole though our first COVID-19 staycation felt safe and successful—it was great to get back out into the province and support our local businesses.
For more information about what's open in Whistler, what specials and discounts are available, and what kind of safety measures are in place see the Whistler Doors Open Directory.