A visit to Vancouver Island wouldn't be complete without stopping to wander through Cathedral Grove in MacMillan Provincial Park.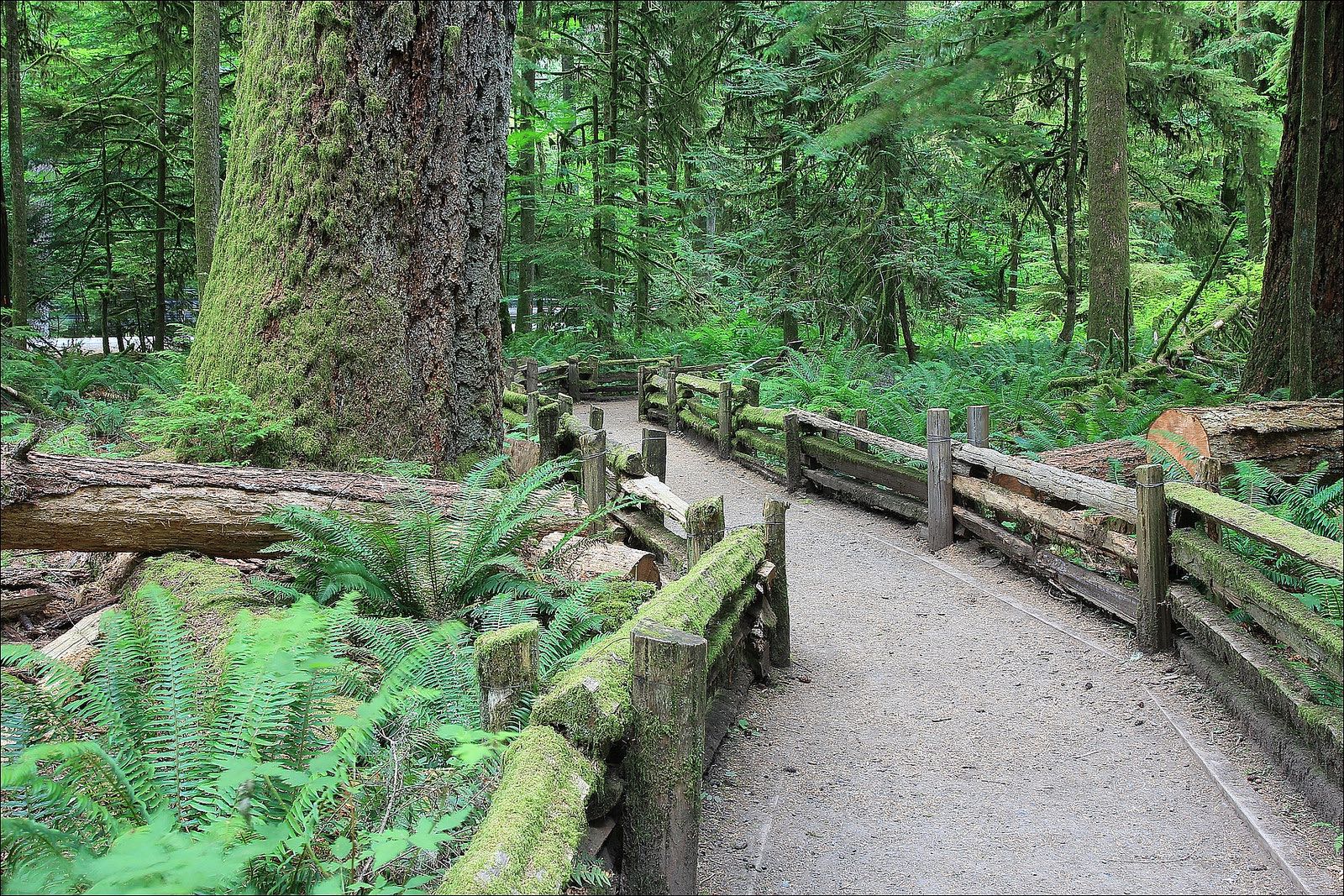 MacMillan Provincial Park (Cathedral Grove) is one of the most accessible stands of enormous Douglas fir trees anywhere on Vancouver Island. Visitors can park and walk at their own pace along trails under trees that have lived for hundreds of years. Highway 4 runs right through the park, and there's access to trails and this coastal forest on either side of the highway. On the south side, you will find the largest Douglas firs – one measuring more than nine metres around. On the north side of the highway, you'll find groves of ancient western red cedar standing near Cameron Lake.
The name "Cathedral Grove" is certainly apt for this area, and this is a place you can experience Mother Nature in all her glory. The name first appeared in correspondence to the provincial government in the 1920s, and it is said to have originated from the Governor General Viscount Willingdon in April 1928.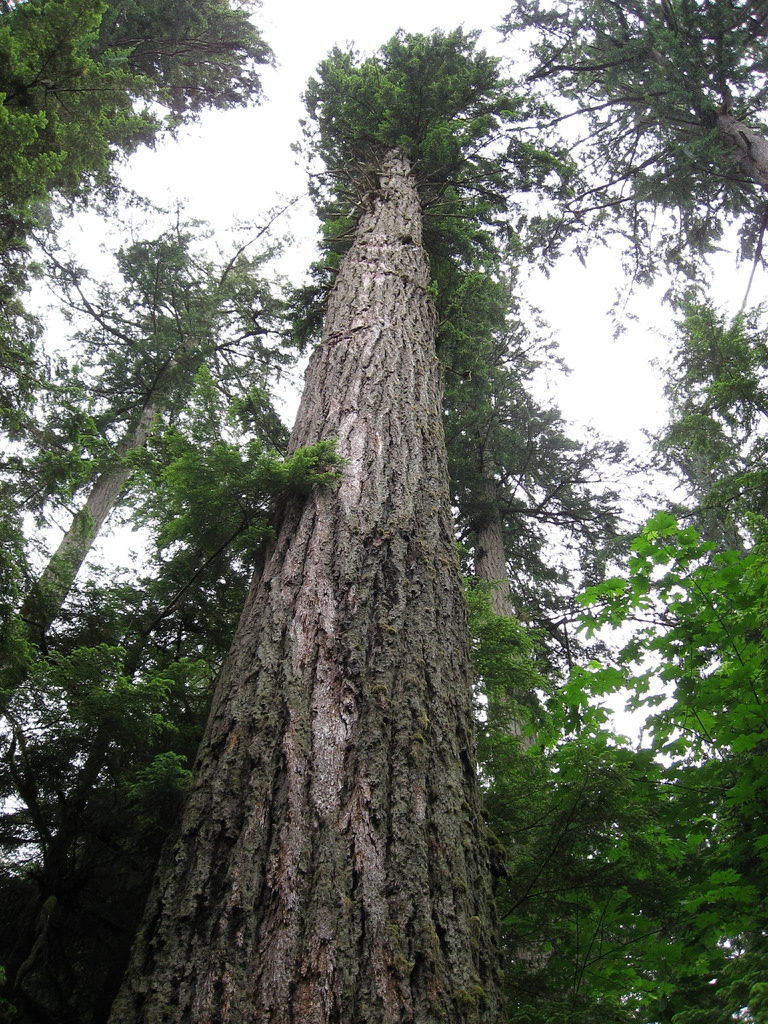 Even back as far as the 1920s and 1930s, Cathedral Grove has attracted the young and old alike to wander under its large canopy, and this was when the timber was owned by Victoria Lumbering and Manufacturing Company. For about 15 years, the public encouraged the provincial government to buy the lands around Cameron Lake and in 1929, a citizens' organization, The Associated Boards of Trade of Vancouver Island, petitioned the government to preserve, for the public benefit, this well-known stand of trees around the lake. In 1944, H.R. MacMillan, a well-known forester, donated 136 hectares of land for the public to use and enjoy in recognition of this unique grove of ancient trees. Three years later, the area was established as a Class A provincial park.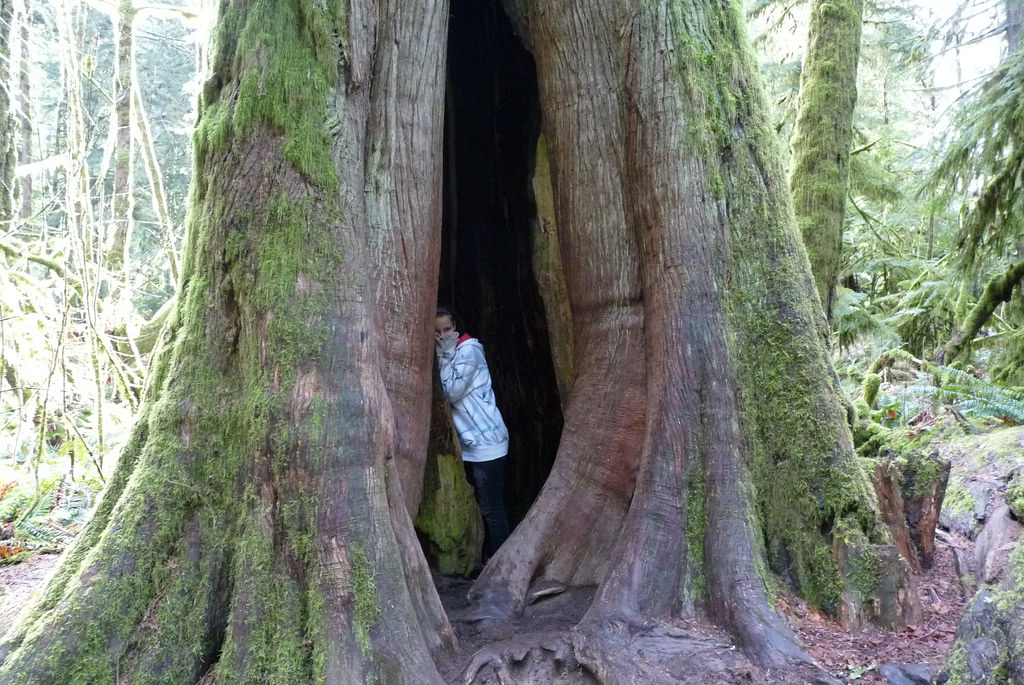 Cathedral Grove is located about 25 kilometres west of Qualicum Beach and 16 kilometres east of Port Alberni on Highway 4. Nearby communities include Port Alberni, Coombs, Qualicum and Parksville. Pets are allowed within the park, as long as owners keep them on a leash and pick up after them. Biking is not allowed within the park, and visitors are encouraged to stay on the designated trails.
For more information, visit http://www.env.gov.bc.ca/bcparks/explore/parkpgs/macmillan/.