A hundred years ago, Victoria residents saw the worst snowfall to ever hit the city. And for a city that isn't used to receiving harsh temperatures and snowfall, it was a serious blow indeed.
At the beginning of February 1916, the city fell victim to a total of 46.4 inches of snow. Feb. 1, a Tuesday, saw 10 inches of snow. Wednesday, Feb. 2, another 21 inches of snow was recorded. This was the worst single day in history, and this record stood for 80 years – until, in late December 1996, about 25 inches of snow fell to remind residents just how awful winter can be. Snow continued to fall over that first week in February 1916, including a six-inch dumping of snow on Feb. 8.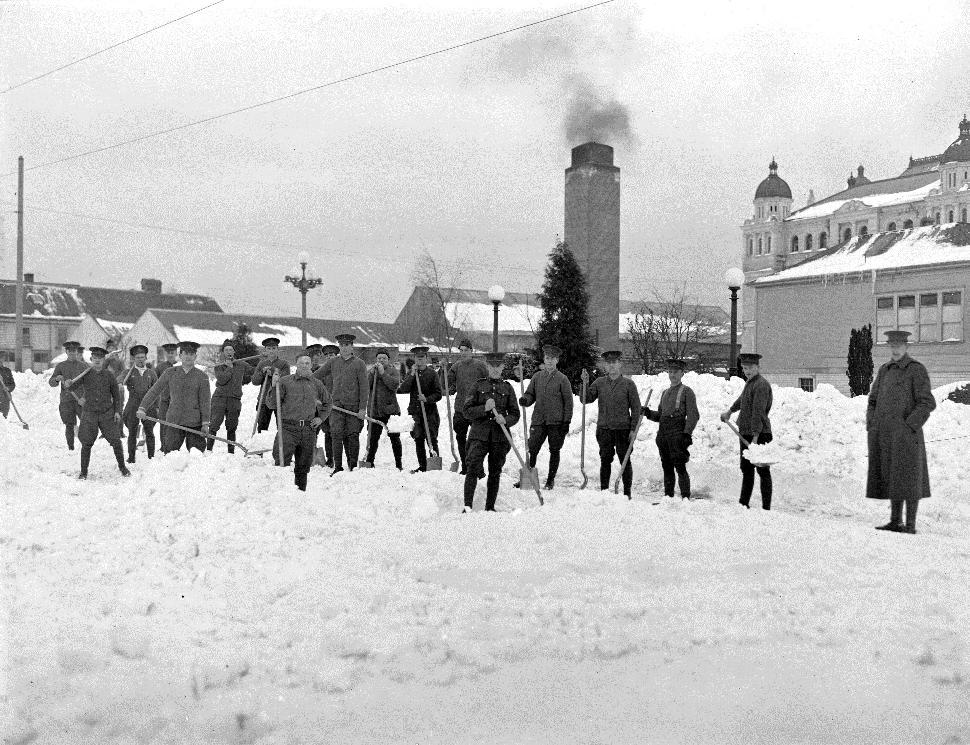 The city came to a standstill under that assault of so much snow. Residents parked their cars and trucks, and many businesses resorted to horse-drawn sleighs to get their deliveries out. Schools and public offices closed down, train service was suspended and public or social gatherings were cancelled.
Because of the massive amount of snow, the army deployed 150 soldiers to the city to help – soldiers from the 88th Battalion (Victoria Fusiliers), the 67th Battalion (Western Scots) and 103rd Overseas Battalion. In some areas, the snowdrifts piled up to 70 inches in depth.
In the weather history of the city of Victoria, only three times has the city received so much snow in a 24-hour period that it exceeded 20 inches in depth. It's also the only Canadian city west of the Great Lakes to hold the record for so much snow in so little time.
Check out this photo compilation from the Royal BC Museum, highlighting this day in history: http://youtu.be/KrbIvpl1B6s.