If you're looking for a unique destination for your next holiday – a hidden gem, if you will – look no further than Hudson's Hope, BC!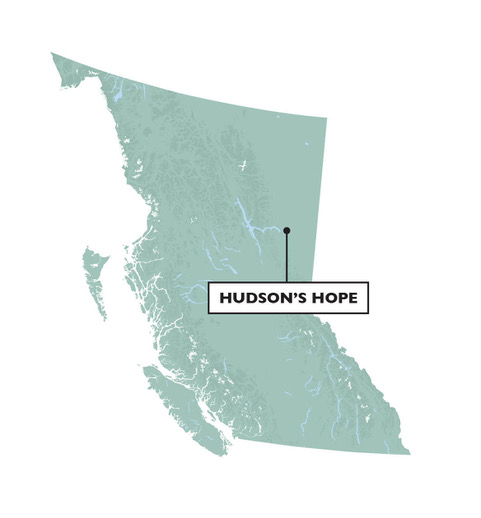 Hudson's Hope is the perfect spot for any outdoor enthusiast. Located in northern BC, this is the third-oldest European community in the province, with its fur-trading history dating back to the 1700s and the Northwest Company. Not only will you find incredible fishing and hiking here (and more!), Hudson's Hope is one of the richest sites of dinosaur fossils and footprints in the world.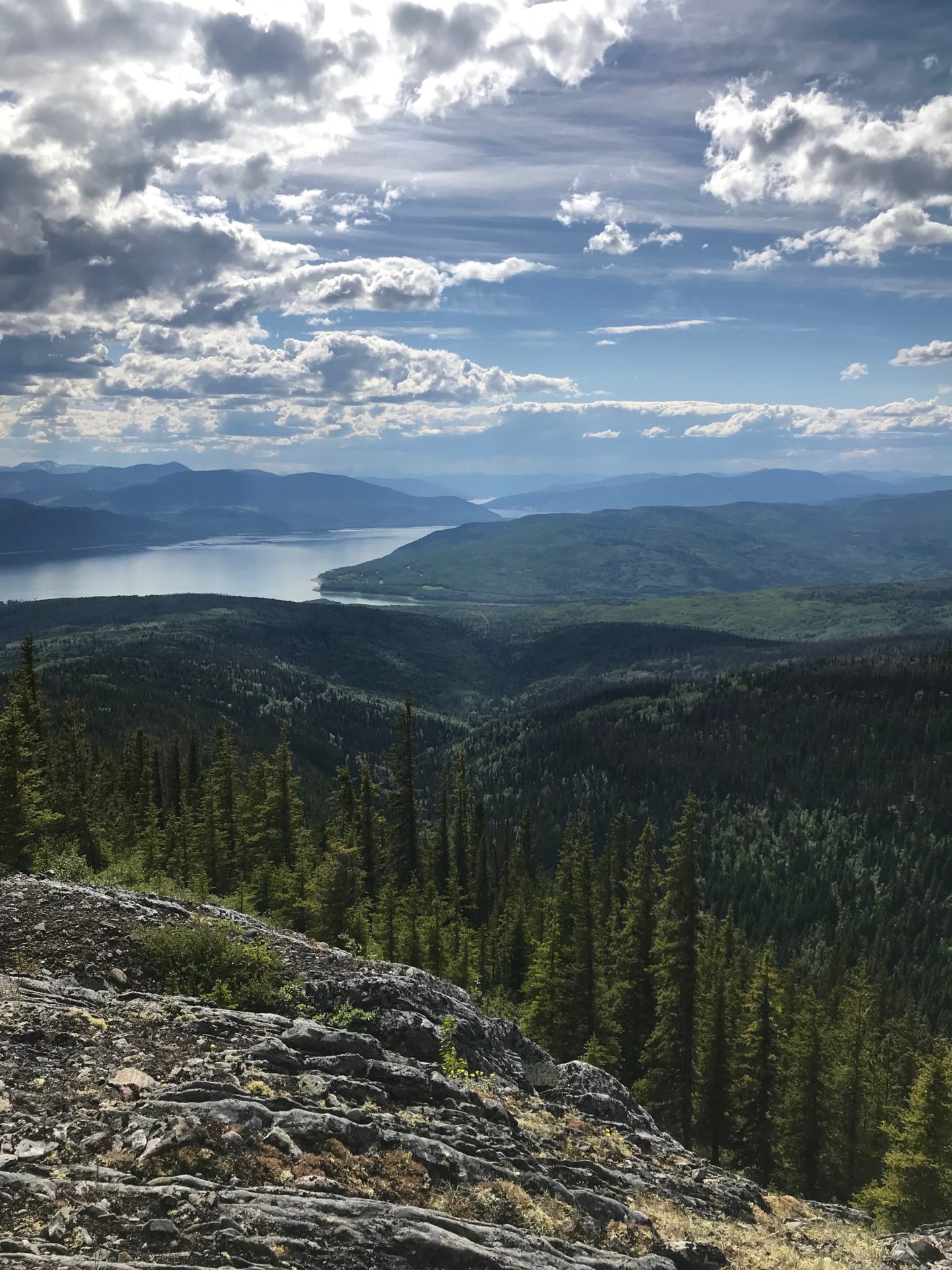 Getting There
Situated along the Peace River, Hudson's Hope is 90 kilometres west of Fort St. John, and 66 kilometres north of Chetwynd along Highway 29. It's just under 13 hours from Vancouver, and four hours from Prince George.
Where To Stay
Home to just under 1,200 residents, Hudson's Hope has three hotels to choose from: Sigma Inn & Suites, Still Water Inn & Suites and the Sportsman's Inn. There is also the Williston Lake Resort, which offers a spa, several different kinds of guided summer and winter activities, and also an RV park. The community also boasts four municipal campgrounds: Cameron Lake, Dinosaur Lake, Alwin Holland and King Gething Park. There are also some forestry and private campgrounds in the area.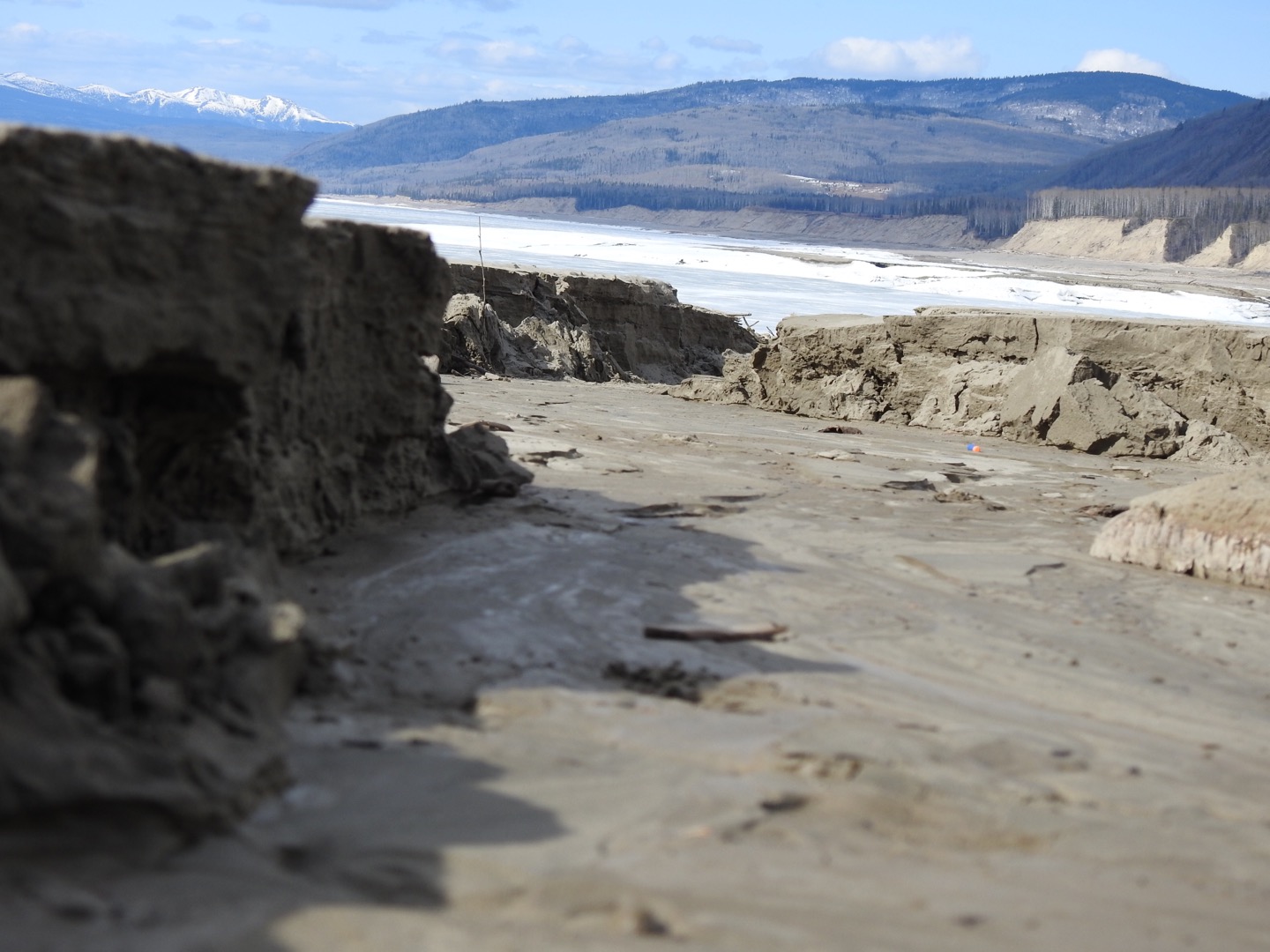 What To Do
If you're looking to escape your busy schedule and get outdoors, Hudson's Hope is the place to go. With a spectacular view of the Rocky Mountains, and situated right along the Peace River, the views around Hudson's Hope are incredible. Fishing, boating, taking your ATV or side-by-side out, water skiing, canoeing, hunting, camping, hiking and wildlife viewing are just some of the activities you can get into here.
Fishing: The Peace River isn't the only place to sink your line around Hudson's Hope. Fishing hot spots include Dinosaur Lake, just six kilometres south of town; Williston Lake; Carbon Lake; Cameron Lake, situated about 15 kilometres south of town; and Moberly Lake, about 28 kilometres south of town. Popular fish in this area include lake trout, pike, bull trout, burbot and grayling, to name a few.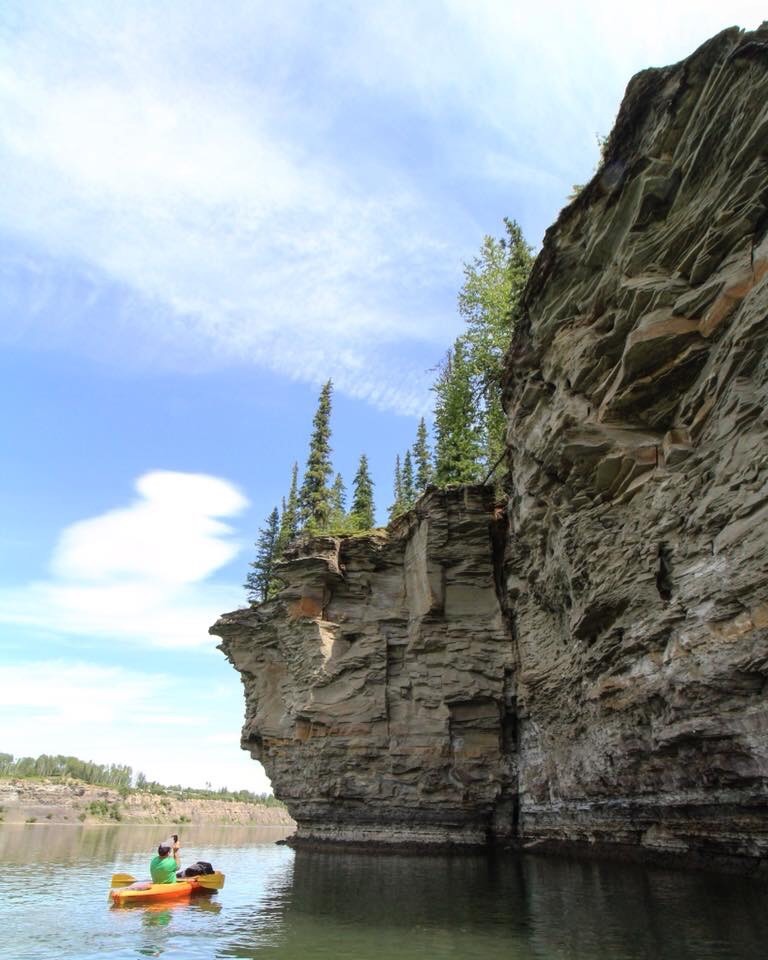 ATV: Hudson's Hope is a popular destination for ATVers. Not only are there a lot of ATV-accessible trails in the area, Hudson's Hope also boasts the Moraine, also known as the Dunes. To get to the Moraine, take your first left after the Trapper's Cabin on your way to WAC Bennett Dam.
Hiking: Don't forget to pack your hiking boots if you're coming to Hudson's Hope. There are several parks, trails and recreation sites to explore and enjoy. Pack your camera, too!
Hunting: Hunters flock to the Hudson's Hope area in search of big game animals – deer, moose, elk and bear. There is a gun range near town, which is operated by the local Rod & Gun Club.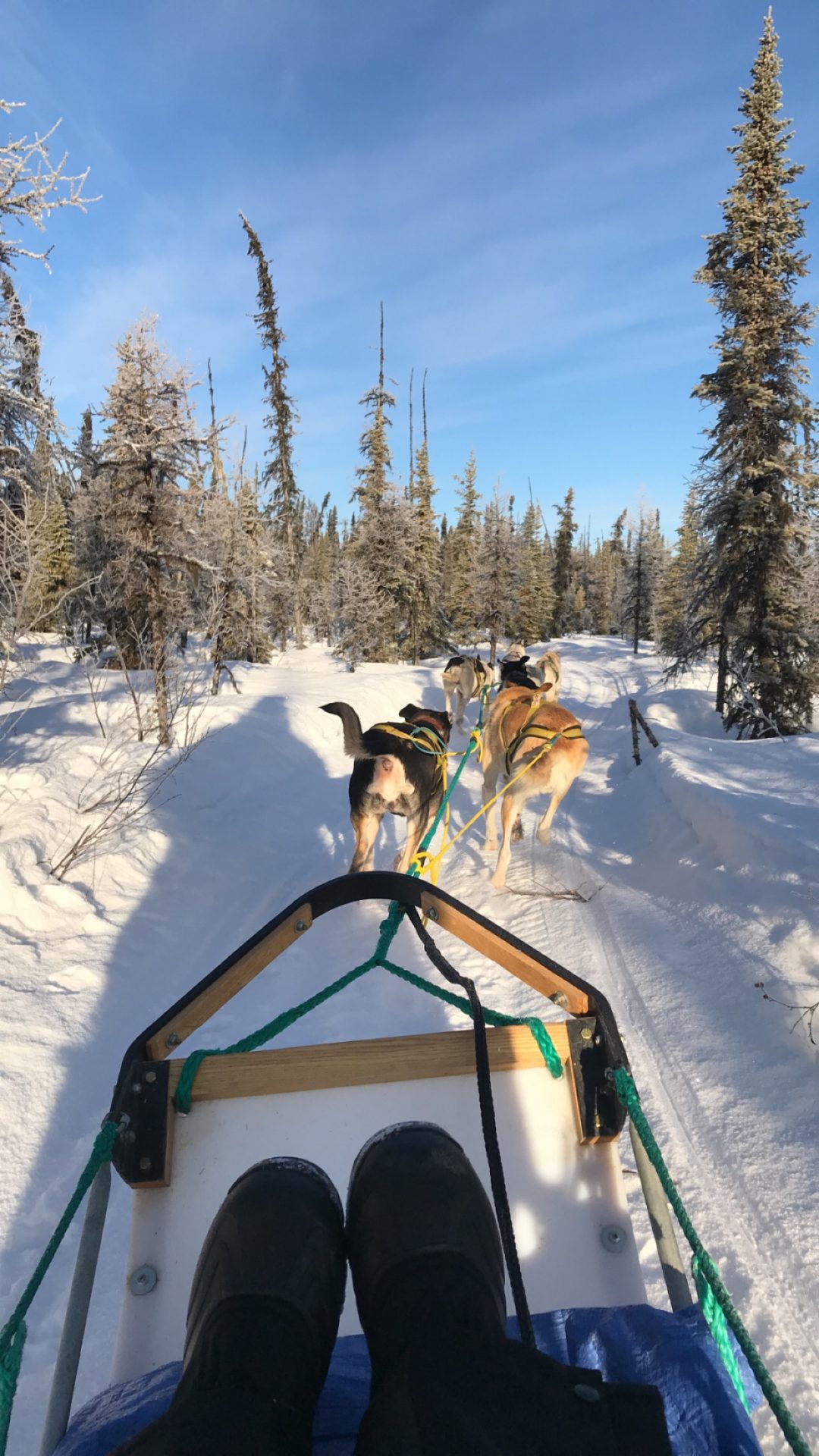 Snowmobiling: Summer isn't the only time to explore Hudson's Hope. Snowmobilers love the area for its numerous trails and unspoiled powder.
In addition to a wide variety of outdoor activities, the history of Hudson's Hope is worth exploring! The Hudson's Hope Museum is housed in an old Hudson's Bay trading store and features artifacts from the town's long history, as well as dinosaur fossils and tracks. It's here you'll also find the dinosaur named after this town, the Hudsonelpidia, discovered in the area in the early 1960s.
The Peace Canyon Dam can be seen as you enter town from Chetwynd. There is a brand-new viewing deck where you can take photos of the dam and learn about its history.
The WAC Bennett Dam is one of the world's largest earth-filled dams, and you'll find Williston Lake behind this dam. There is a WAC Bennett Dam Visitor Centre and visitors can join tour guides in the underground powerhouse.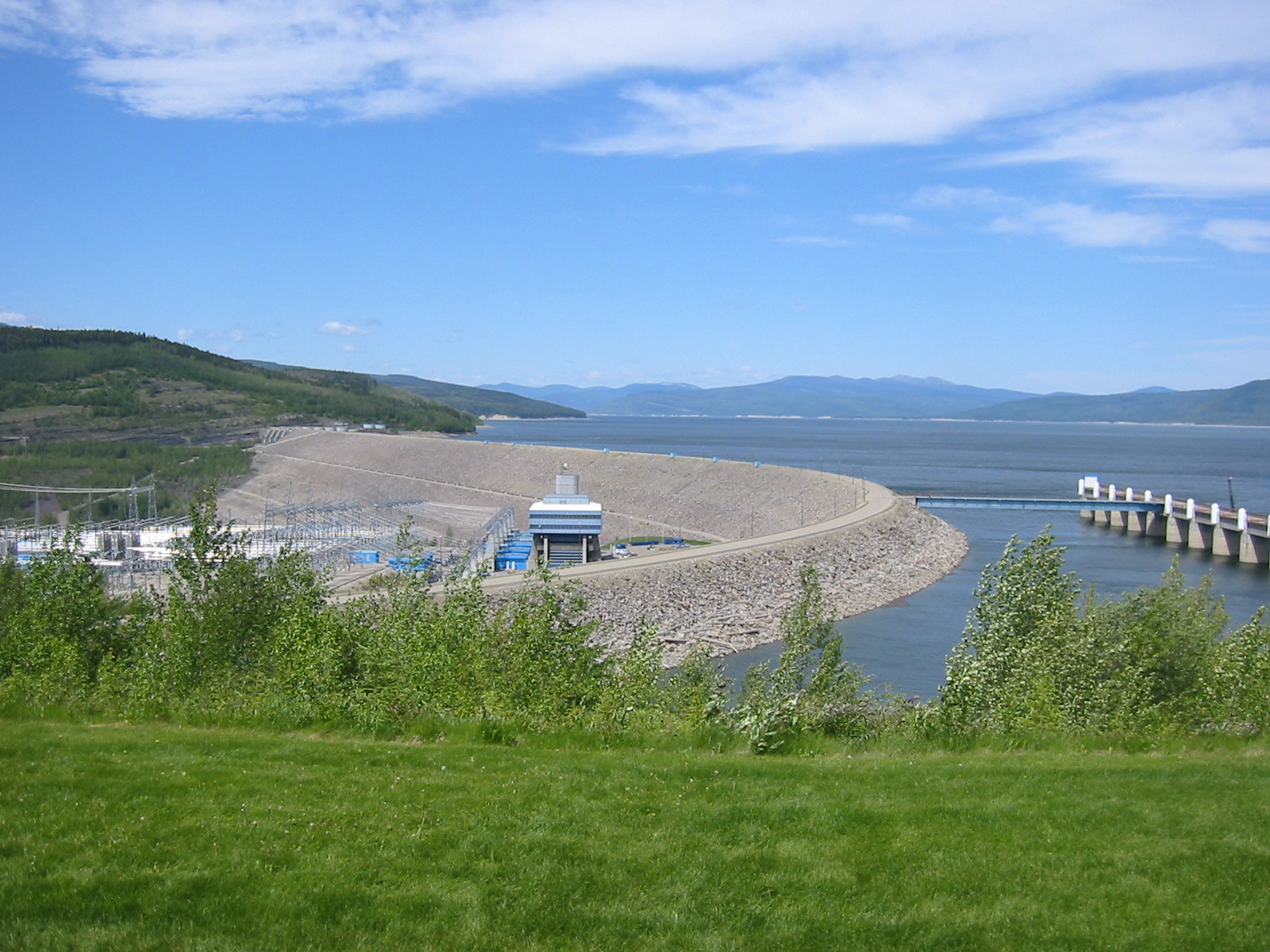 Aptly coined the Playground Of The Peace, Hudson's Hope is the perfect destination for your next adventure! Visit hudsonshope.ca for more information about this community and what it offers.