The Rockwall Trail is one of the most iconic hikes in BC. If you haven't gone on this hike yet, you'll want to. This trail is part of the Great Divide Trail, an informal collection of trails, cut lines and roads that runs from Waterton Lakes National Park at the Canada/US border, up to Kakwa Lake Provincial Park in BC, situated north of Jasper National Park.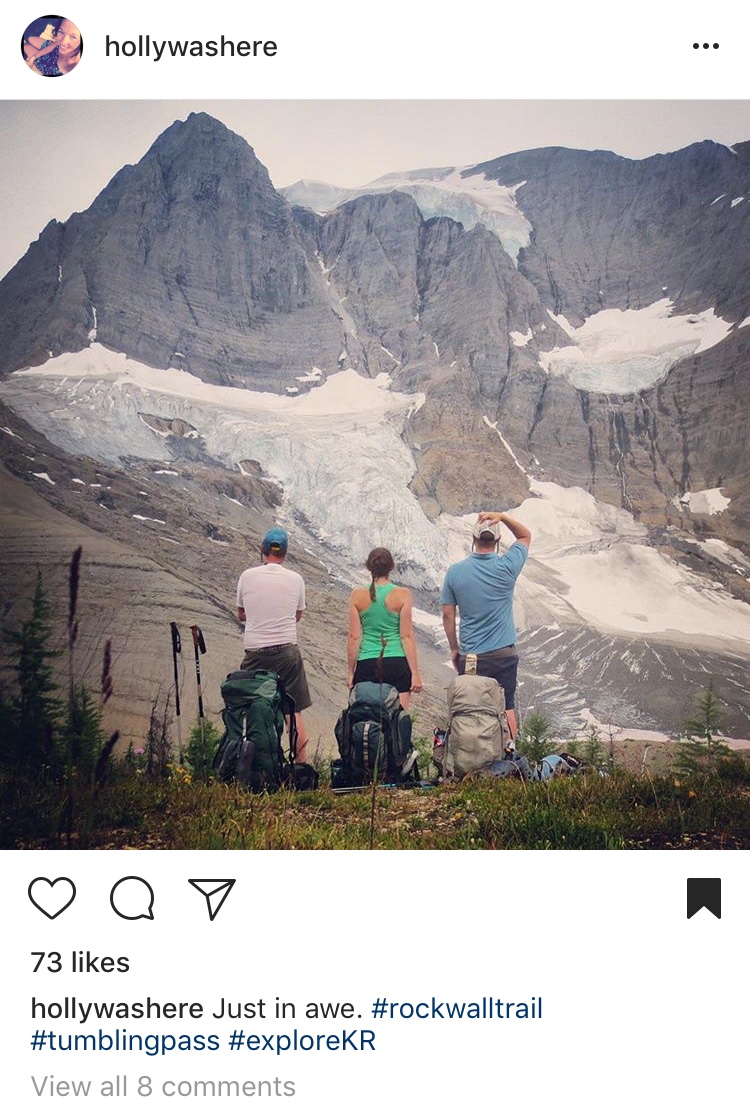 The Rockwall Trail is located in Kootenay National Park and spans about 55.6 kilometres. True to its name, hikers will pass towering limestone cliffs that can reach almost 3,000 feet from their base. Hikers along this trail won't get tired of the stunning scenery, the wildflower meadows or larch forests, and as if that wasn't enough, Rockwall Trail will take you past Helmet Falls – one of the highest waterfalls in the Canadian Rockies at 1,154 feet. This trail is perfect for a multi-day trek while camping along the way, or there are options to do the trail in smaller parts.
How to get there
If you plan to hike the entire trail, you can start from the south end and hike north, or from the north end and hike south. If you're starting from the south end, you'll begin at the Floe Lake Trailhead. If you're hiking north to south, you'll begin at the Paint Pots Trailhead. The Rockwall Trail is not a loop, but the starting/ending points are only 13 kilometres apart. Both trailheads are on Highway 93 South.
The whole trail
The Rockwall Trail is easy to follow, especially during the summer months when all the snow is gone. Junctions with other trails and campgrounds are well marked.
According to summitpost.org writer Wandering Sole Images, you can complete the trail in the following sections:
Paint Pots Trailhead to Helmet Falls Campground, about 14.7 kilometres.
Helmet Falls Campground to Tumbling Creek Campground, about 12.5 kilometres.
Tumbling Creek Campground to Numa Creek Campground, about 7.7 kilometres.
Numa Creek Campground to Floe Lake Campground, about 10 kilometres.
Floe Lake Campground to Floe Lake Trailhead, about 10.7 kilometres.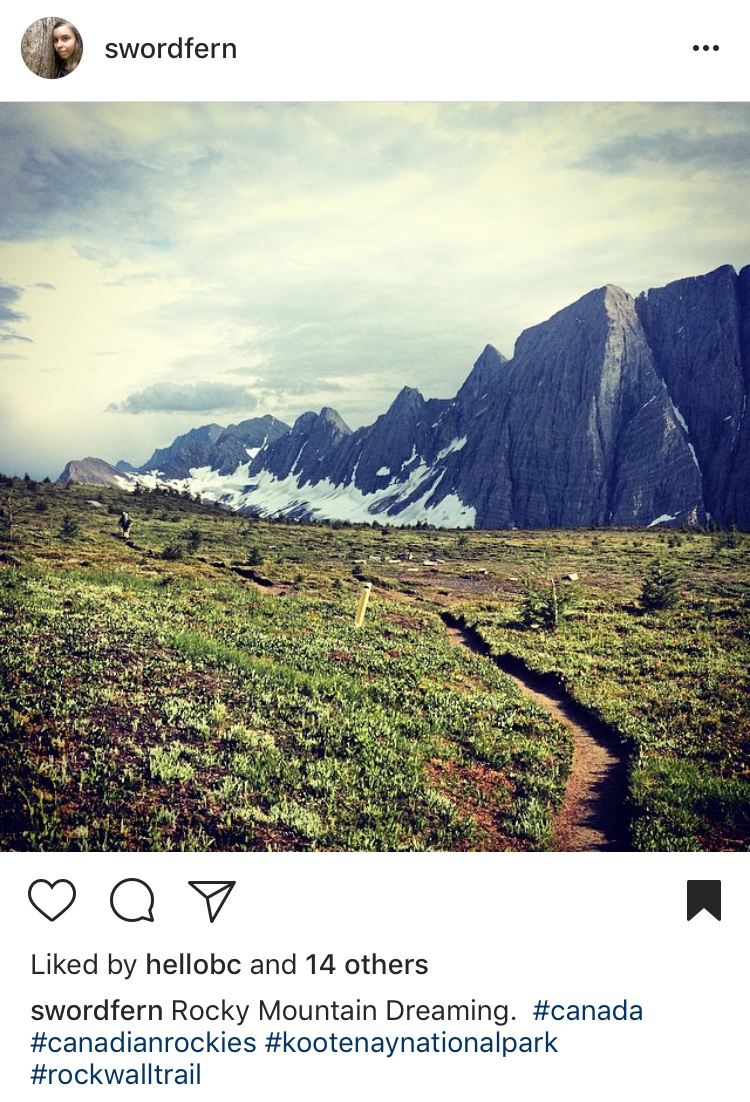 A shorter trip
The Numa Creek and Tumbling Creek drainages connect back to Highway 93 South, and these exits can be used to make your trip shorter, or to get off the trail faster should an emergency occur.
Camping
Everyone hiking the Rockwall Trail will need a backcountry camping/wilderness permit for each night you're staying on the trail. You'll also need to purchase an entry pass to get into the park.
For more information, check out http://www.summitpost.org/the-rockwall-trail/761989.