The Vancouver Island Microbrewery Directory
At its narrowest point Vancouver Island is perched just 18.5 kilometres from B.C.'s coastline, but the aquatic border certainly contributes to its laid back attitude. Whether it's the charm of small, coastal towns or a strong connection to nature, the Island attracts artists, artisans and craftsmen of all varieties. It is no surprise then, to see small batch breweries thriving in the pockets and valleys of Vancouver Island. Perhaps it's the salty air that imbues itself in the brews, or simply the fact that beer is best enjoyed 'on island time,' that is quickly elevating the Island's reputation for high quality craft beer. If you were looking for an excuse to make a 'staycation' to the wild west coast, here's further motivation in the form of 20 local breweries.
4 Mile Brew Pub
Address: 199 Island Hwy., Victoria
Phone number: 250-479-2514
Website: fourmilehouse.com
Facebook: Facebook.com/4milebrewingco
Twitter: @4MileBrewingCo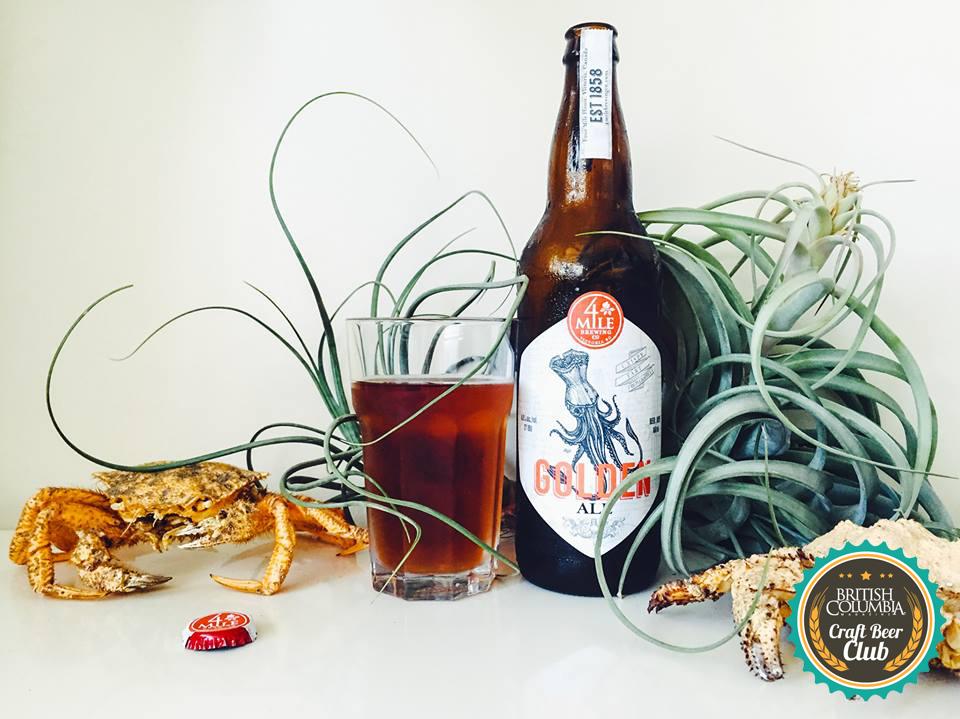 About 4 Mile Brew Pub
Alan Pugsley, brewmaster at Four Mile, develops recipes honouring true British beer-making traditions, all while incorporating regional ingredients and appeasing local palates.
Canoe Brewpub
Address: 450 Swift St., Victoria
Phone number: 250-361-1940
Website: canoebrewpub.com
Facebook: Facebook.com/canoe.brewpub
Twitter: @canoebrewpub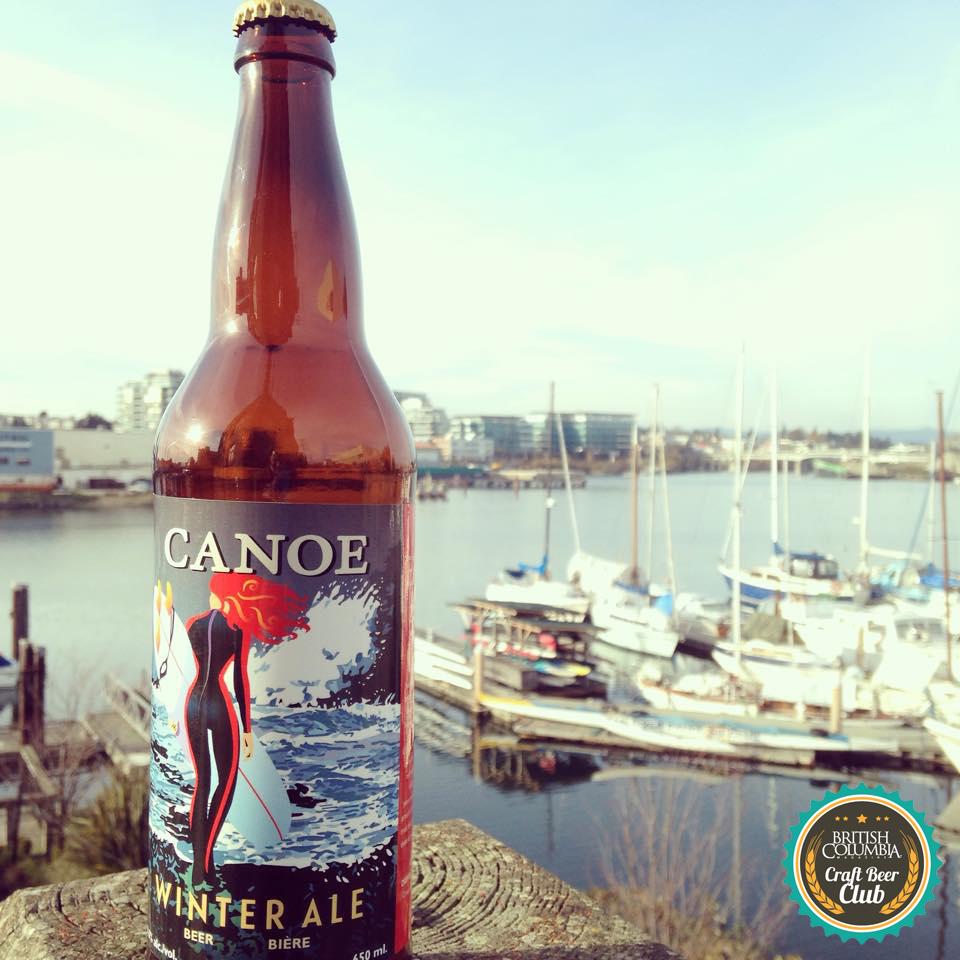 About Canoe Brewpub
Located in the emerging Design District of Victoria, Canoe Brewpub is a "must experience" brewpub and restaurant featuring waterfront patios and the best western exposure along Victoria's famous Inner Harbour. Canoe handcrafted beers are brewed in small batches using only the finest malted barley, hops, yeast and water. They are naturally carbonated, unfiltered and created without the use of additives or preservatives.
Category 12 Brewing
Address: 2200 Keating Cross Rd., Victoria
Phone number: 250-652-9668
Website: category12beer.com
Facebook: Facebook.com/category12beer
Twitter: @C12beer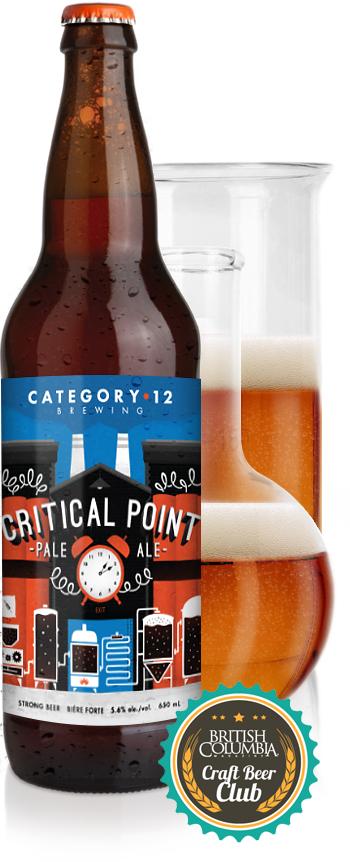 About Category 12 Brewing
There is a fundamental basis of biology and chemistry that guides the fermentation process and enables the creation of consistently great beers.
Category 12's head brewer and founder, Michael Kuzyk, has been brewing beer for nearly 20 years and has his doctorate in microbiology and biochemistry from the University of Victoria. After leading the creation of several world-class research labs, he decided it was time to make his own – dedicated to the pursuit of exceptional beer.
Bold beers for strong minds, and with Michael's continual tinkering you can expect a continually expanding line of seasonal releases, including those that pay homage to our favourite big Belgians and hoppy Northwestern ales.
Craig Street Brewing Co.
Address: 25 Craig St., Duncan
Phone number: 250-737-2337
Website: craigstreet.ca
Facebook: Facebook.com/craigstbrewpub
Twitter: N/A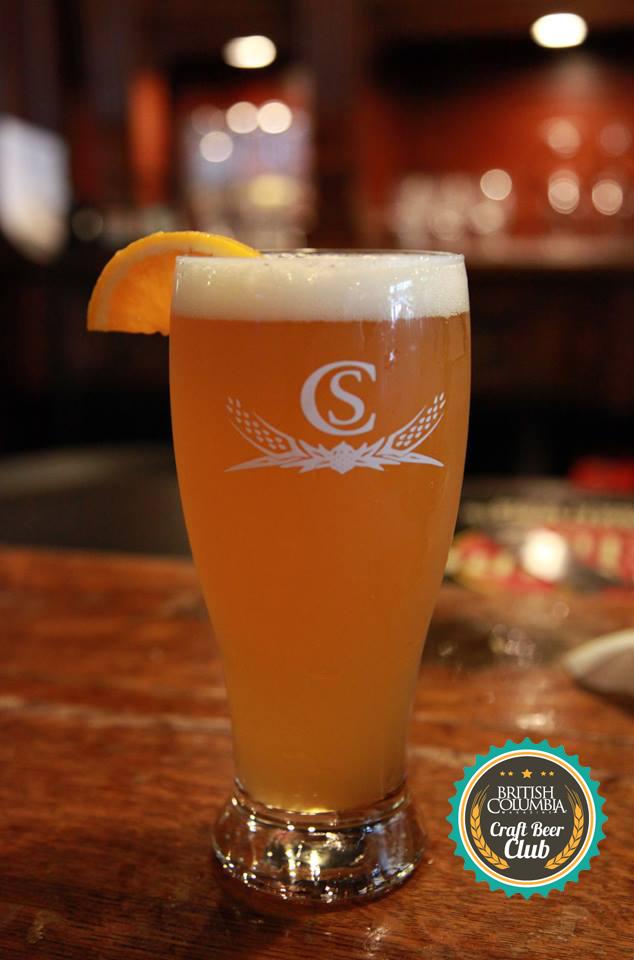 About Craig Street Brewing Co.
We are a locally owned and operated business and we strive to offer fresh, handcrafted brews, local house-made food and top-notch customer service.
Cumberland Brewing Company
Address: 2732 Dunsmuir Ave., Cumberland
Phone number: 250-400-2739
Website: cumberlandbrewing.com
Facebook: Facebook.com/cumberlandbrewingco
Twitter: @cumberlandbeer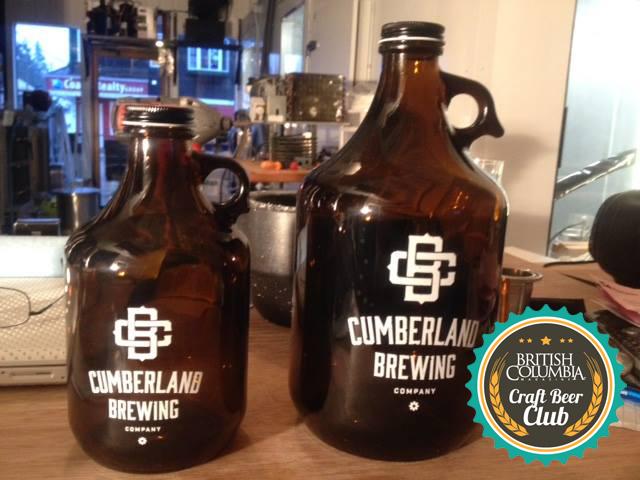 About Cumberland Brewing Company
For millennia, brewers have taken hops, grain, yeast and water and turned them into flavours unique to their own place in time. Each beer – some rough and some refined – captured the essence of a moment. And right now is a special moment for Cumberland.
Cumberland has always been a community on the fringes, a place where independent thinkers could come for a fresh start and to build something of their own. Today it's tree planters and oil patch workers, activists, creatives and tireless trail builders. At the end of the day these disparate folks eat, drink and come together, building a life with bare hands is thirsty work.
Cumberland deserves good beer that's a reward for the daily toil of building a community. Real beer, brewed right here.
Driftwood Brewery
Address: #102 450 Hillside Ave., Victoria
Phone number: 250-381-2739
Website: driftwoodbeer.com
Facebook: Facebook.com/driftwoodbeer
Twitter: @driftwoodbeer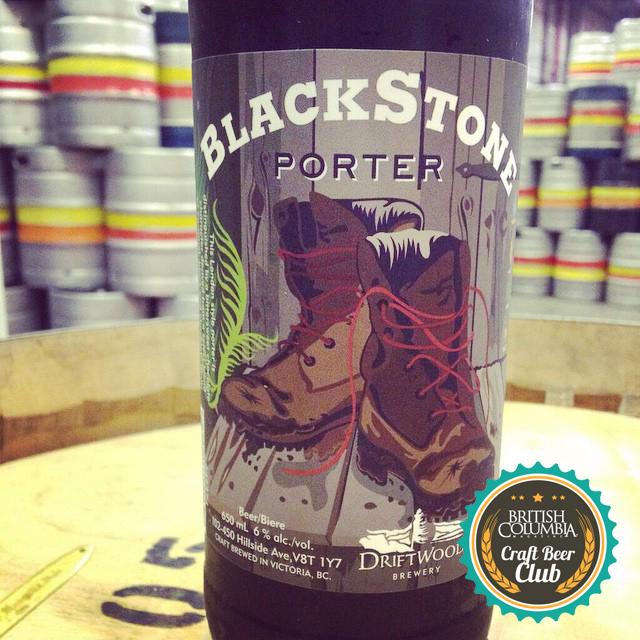 About Driftwood Brewery
With eight different beers currently in production, the owners at Driftwood Brewery pride themselves on making beer they would want to drink, without any gimmicks or added fuss.
Forbidden Brewing Co.
Address: 1590 Cliffe Ave., Courtenay
Phone number: N/A
Website: forbiddenbrewing.com
Facebook: Facebook.com/forbiddenbrewing
Twitter: N/A
About Forbidden Brewing Co.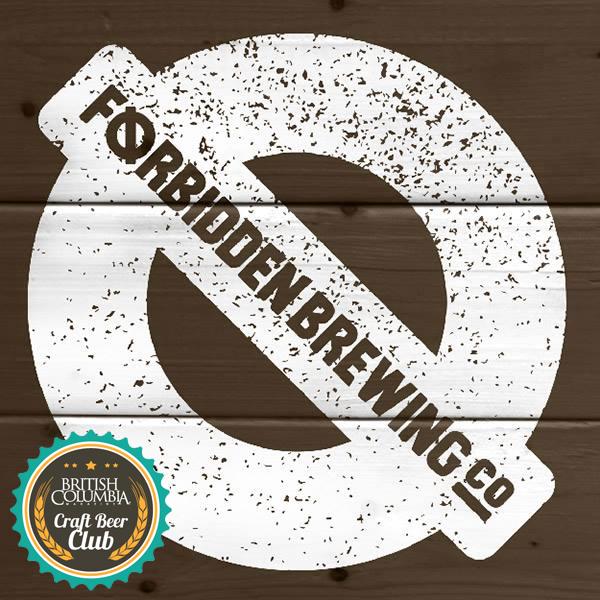 Plans to open in March 2015, featuring a kölsch and pale ale. The brewery will fill a 2,900-square-foot-space at the Westerly Hotel and Convention Centre.
Gladstone Brewing Company
Address: 244 4th St., Courtenay
Phone number: 250-871-1111
Website: gladstonebrewing.ca
Facebook: Facebook.com/gladstonebrewingco
Twitter: @Gladstone_Beer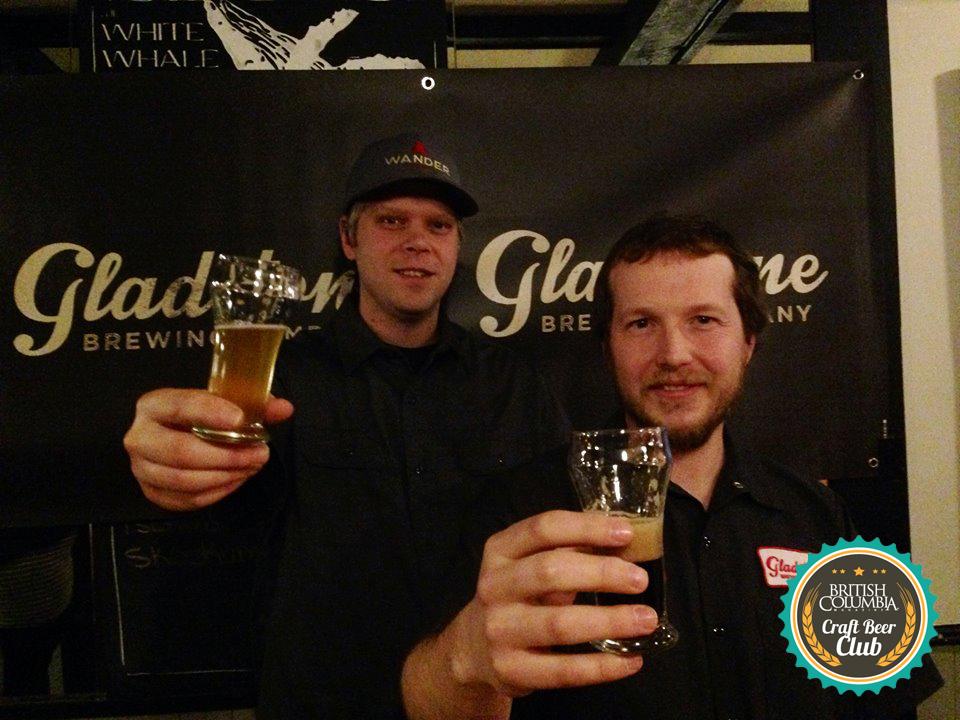 About Gladstone Brewing Company
Gladstone Brewing Co. is a brand new microbrewery in Courtenay. Owned and operated by Daniel Sharratt and Alexandra Stephanson. Come by our tasting room for a pint or a growler fill!
Salt Spring Island Ales
Address: 270 Furness Rd., Salt Spring Island
Phone number: 778-354-1121
Website: www.saltspringislandales.com
Facebook: www.facebook.com/saltspringales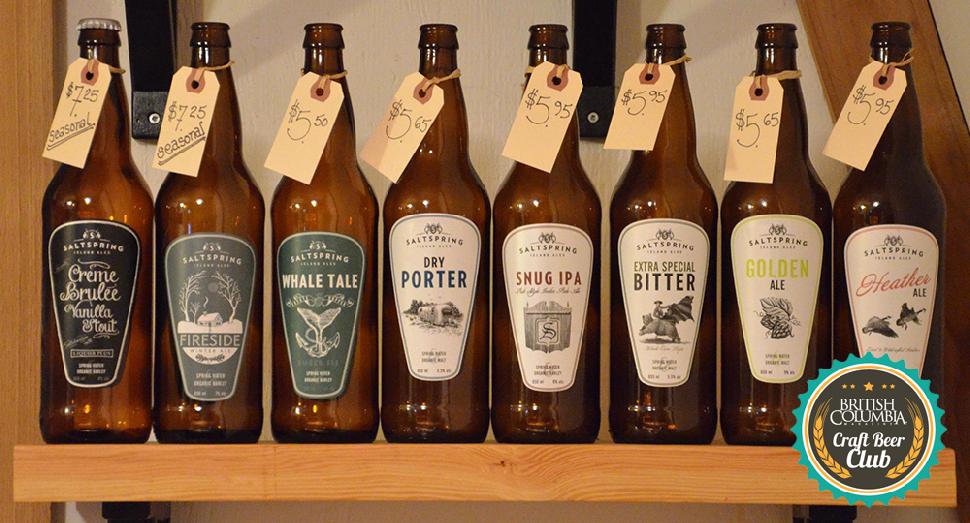 About Salt Spring Island Ales
Salt Spring Island Ales is located in the Fulford Valley on Salt Spring Island. The Brewery is a 2,500-square-foot wooden barn, built from trees fallen onsite, situated at the foot of Mount Bruce and at the site of the brewery's natural spring.
Down the valley from our brewery, next to the rusty-roofed barn, you can find our very own little hop plantation. From farm to cup, we aspire to create beers that embody the flavour and character of the islands.
Hoyne Brewing Co.
Address: 101 – 2740 Bridge St., Victoria
Phone number: 250-590-5758
Website: hoynebrewing.ca
Facebook: Facebook.com/HoyneBrewing
Twitter: @HoyneBeer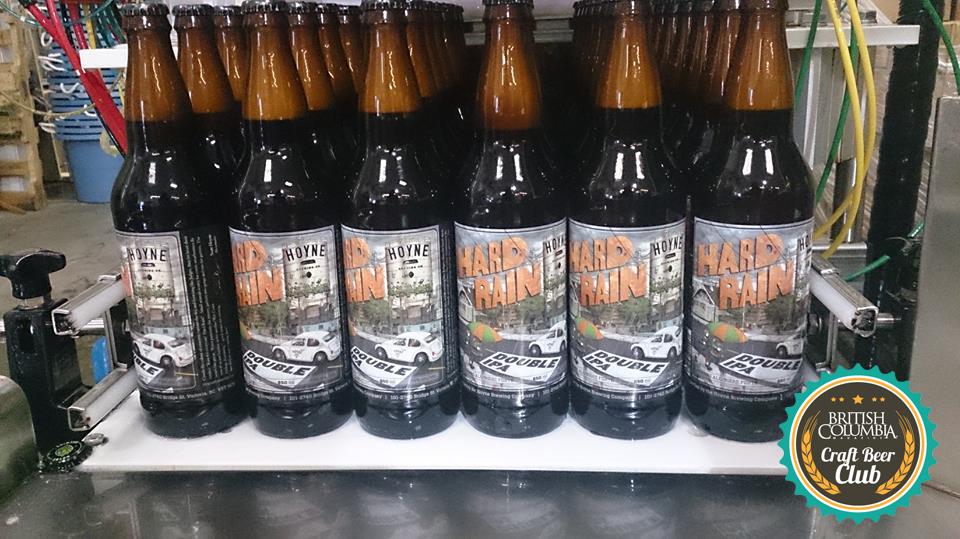 About Hoyne Brewing Co.
Very few people get to study craft beer under one of the pioneers of the North American microbrewery movement. Frank Appleton taught me what it means to make great beer, and I am truly grateful for that.
Frank and I set up the brewery in Victoria's historic Swans Hotel in 1989. When he moved on to build other breweries, I took on the role of brewmaster and began honing my craft.
In 1998, I founded the brewery at Canoe Brewpub. I brewed there for 13 years, focusing on developing award-winning beers and fostering a sense of community between brewers and beer enthusiasts. For me, it is community that really counts: getting together with fellow beer lovers, talking shop, sharing a few pints and having some laughs. I bring this fundamental passion to every batch I brew.
"Make great beer," Frank told me. "The rest will follow." While my understanding of the craft has matured over the years, Frank gave me the foundation I needed. I strive to create interesting and thoroughly enjoyable beer. Beer that looks good in the glass, feels good in the mouth and lifts the spirit—and for that, I am proud.
Lighthouse Brewing Co.
Address: 2 – 836 Devonshire Rd., Victoria
Phone number: 250-383-6500
Website: lighthousebrewing.com
Facebook: Facebook.com/LighthouseBeer
Twitter: @LighthouseBeer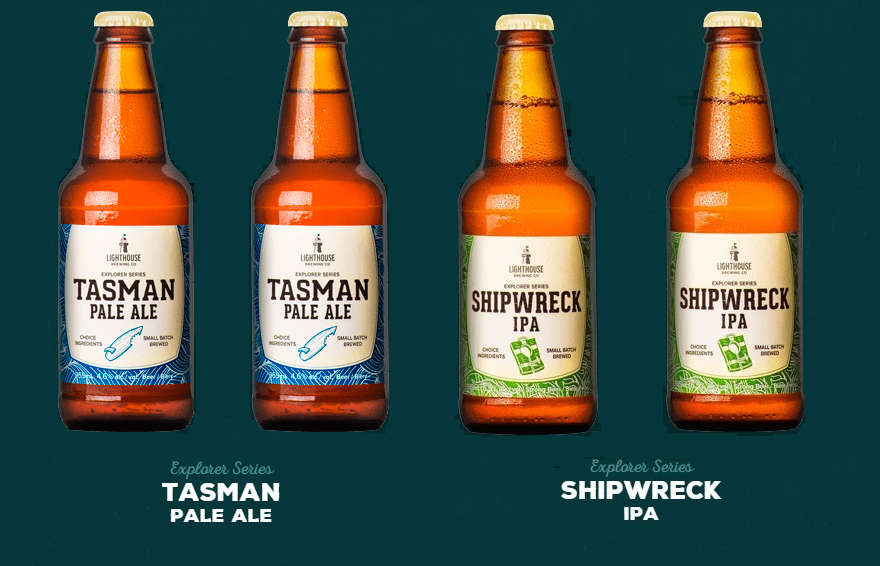 About Lighthouse Brewing Co.
Starting a craft brewery in 1998 was, by necessity, a labour of love. The demand for handmade, small-batch beer was not what it is today. But those first kegs of our Race Rocks Ale we proudly delivered to local pubs and restaurants found a market that was receptive to flavourful, locally brewed ales back when bland, generic beers rules.
It turns out we were onto something. Though our line up of beers has grown, the way we brew all of them – keeping quality and consistency in everything we do – remains the same. That artisanal spirit that Lighthouse was founded on continues today: brew excellent craft beer every day.
Longwood Brew Pub
Address: 5775 Turner Rd., Nanaimo
Phone number: 250-729-8225
Website: longwoodbrewpub.com
Facebook: Facebook.com/longwoodbrewpub
Twitter: @LongwoodBrewpub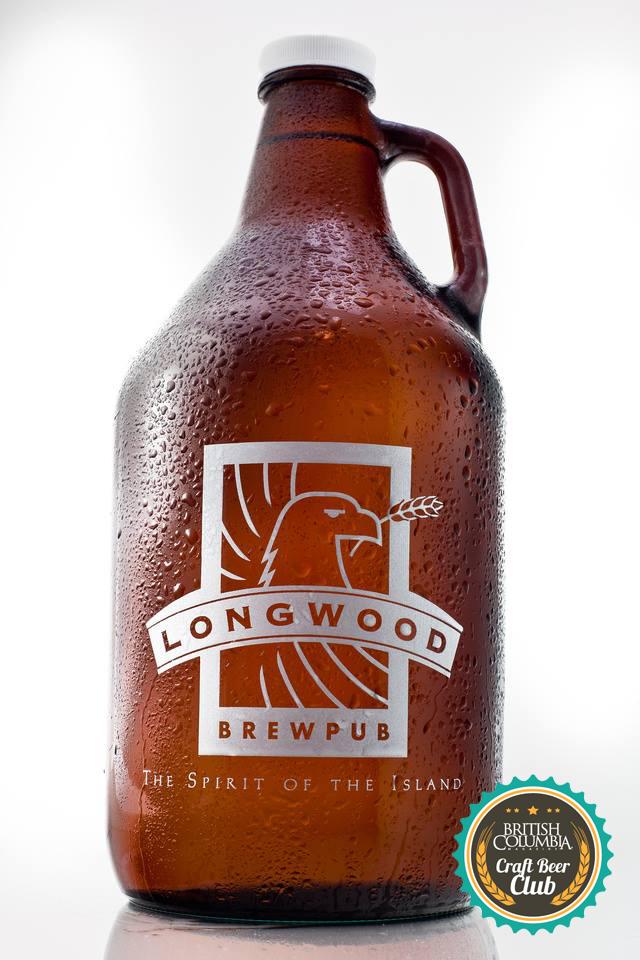 About Longwood Brew Pub
The brewery at the Longwood stands proud as one of the first images that you will see as you come through the main entrance. The primary brew house is located behind storefront glass on the left of our host stand and is a flurry of activity as our brewer, Harley Smith, creates his magic and art three to four times a week.
The brewery was designed by Ladell Brewing Consultants Ltd. and manufactured on Vancouver Island by Specific Mechanical Systems. The barley we use is imported from the original Guinness malt house in Warminster, England, and is shipped in 17-ton containers.
Because we choose not to filter our beer and have it retain its vitamins, minerals and nutrients, we must go through a lengthy and laborious process of gently moving the beer off the settling yeast over a period of weeks so when it is received in your glass, it is pristine, clear and still holds its nutritional value as a complete carbohydrate. It is this holistic approach to beer manufacturing that sets Longwood Brew Pub head and shoulders above commercial micro-brewed and filtered beers.
Moon Under Water Pub & Brewery
Address: 350B Bay St., Victoria
Phone number: 250-380-0706
Website: moonunderwater.ca
Facebook: Facebook.com/MoonBrewery
Twitter: @TheMoonBrewpub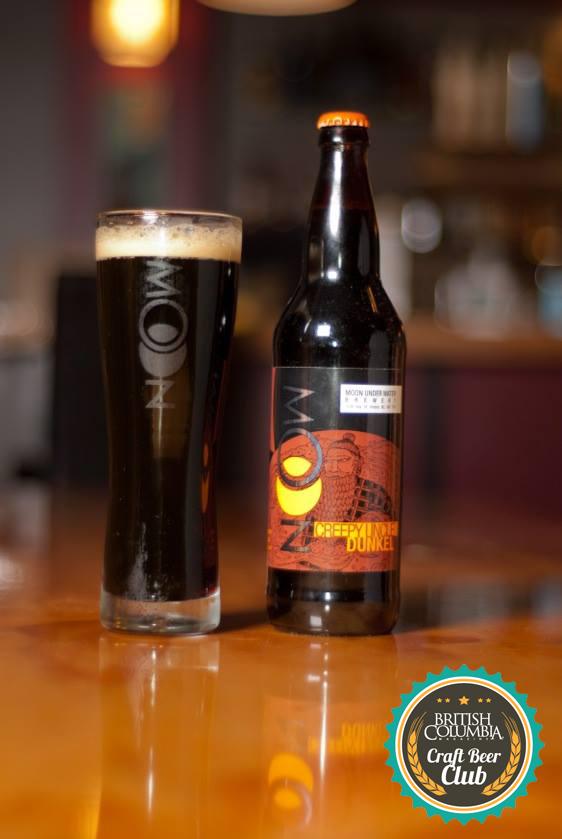 About Moon Under Water Pub & Brewery
Under new ownership as of Sept. 1, 2012, The Moon Pub and Brewery is a craft beer Mecca in the middle of the Victoria brewery district. It features handcrafted German-Canadian beers paired with the full lunch, dinner and late-night menus. Rotating guest taps showcase the best craft beers from around the Pacific Northwest. Family-owned and operated, be sure to stop by for a taster flight, meal and hands-on tour with the brewmaster. A great venue to relax at after touring the local shops and nearby production breweries!
Phillips Brewing Company
Address: 2010 Government St., Victoria
Phone number: 250-380-1912
Website: phillipsbeer.com
Facebook: Facebook.com/phillipsbeer
Twitter: @phillipsbeer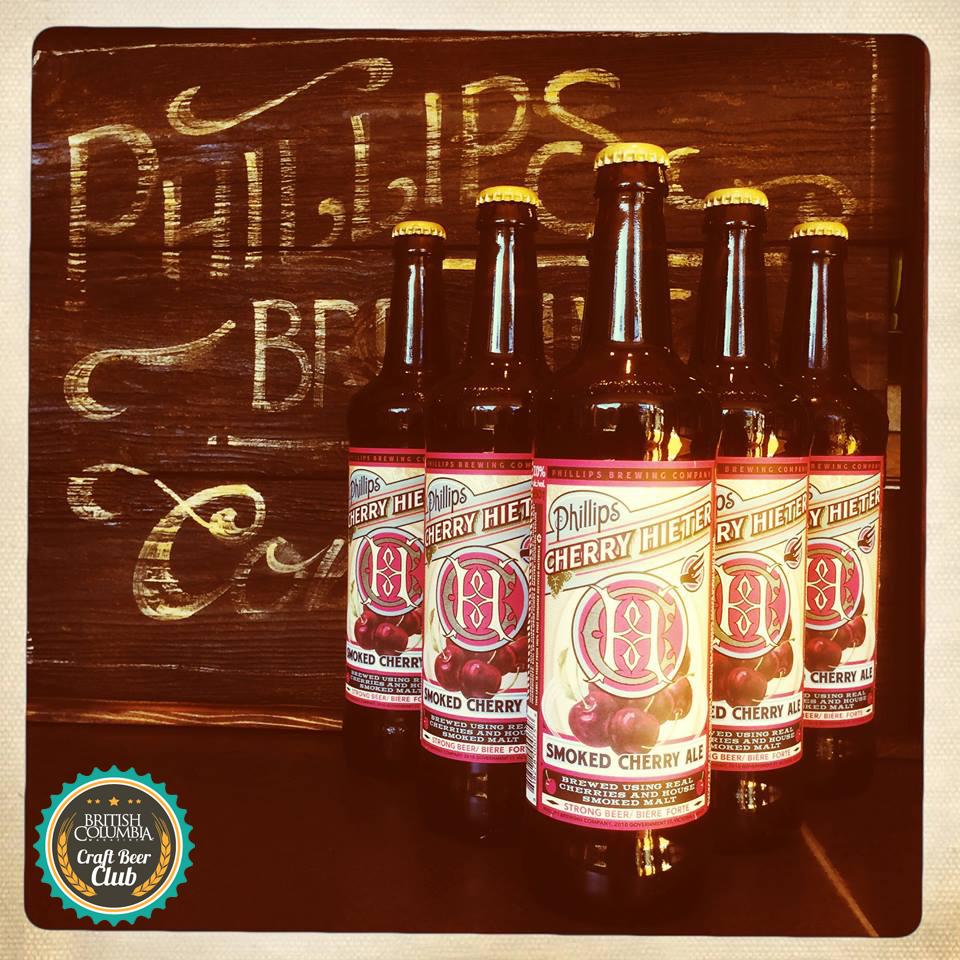 About Phillips Brewing Company
Phillips Brewing Company is a small-batch craft brewery, located on the bottom of a medium-sized island on the left coast of a very large country.
Spinnakers Gastro Brewpub
Address: 308 Catherine St., Victoria
Phone number: 250-386-2739
Website: spinnakers.com
Facebook: Facebook.com/Spinnakers-Gastro-Brewpub
Twitter: @Spinnakers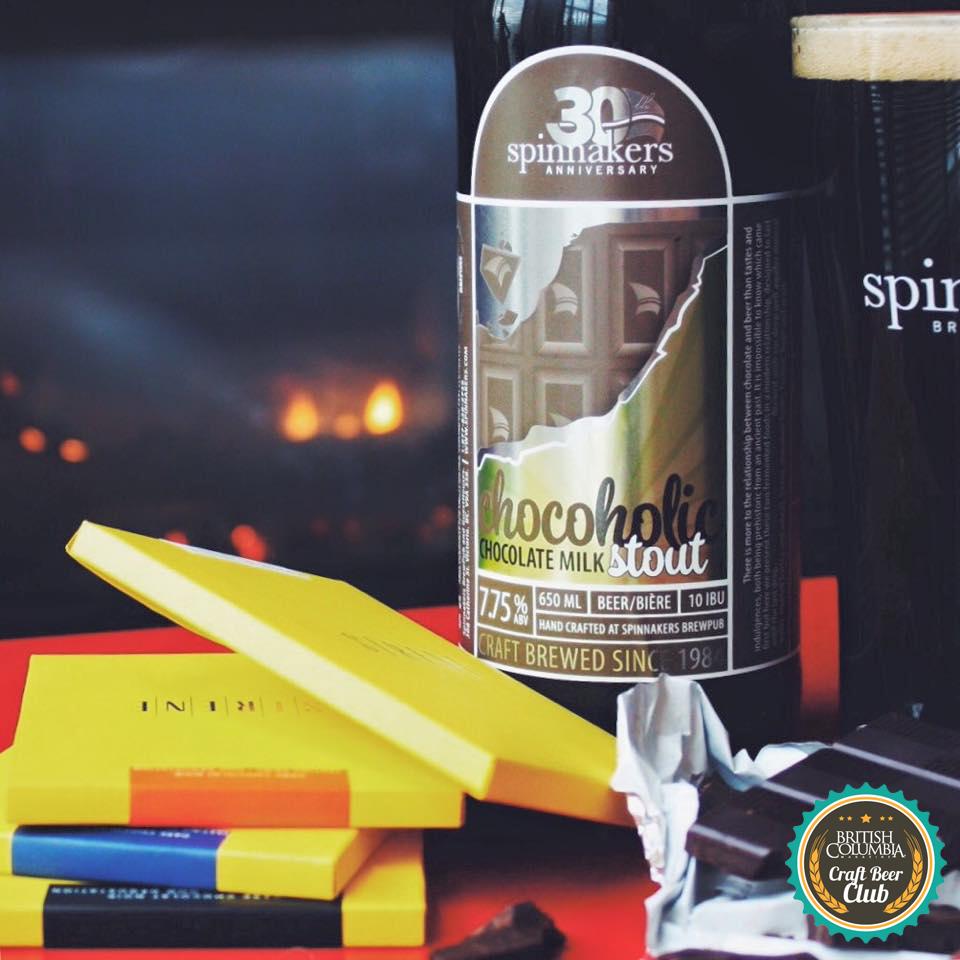 About Spinnakers Gastro Brewpub
Since 1984, Spinnakers has led the renaissance of craft brewing. As artisan brewers, our philosophy is that great beer goes best with great food. Our brewery is a source of ingredients and inspiration for the food we create, a fact that makes Victoria's only gastro brewpub deliciously unique.
Swans Brewery
Address: 506 Pandora Ave., Victoria
Phone number: 1-800-668-7926
Website: swanshotel.com
Facebook: Facebook.com/swanshotel
Twitter: @swansvictoria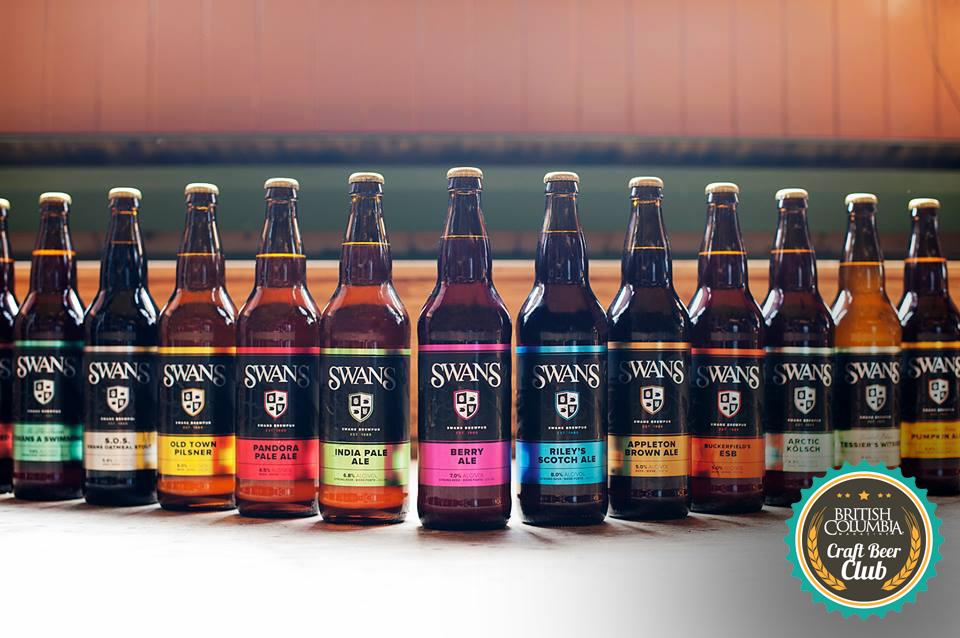 About Swans Brewery
Established in 1989, our onsite brewery is rightly proud of its award-winning beers. We brew a wide selection of British-style ales and German and Canadian beers that are created with old-world care and without compromise. No syrups, sugars or "adjunct" are used in our 100 per cent grain mashes – only barley and wheat malts, plus oatmeal in our special stout. All of our specialty malts are imported from the UK, as is our unique strain of yeast. The ales are naturally carbonated and left to settle or "fine" at cold temperatures, rather than being filtered. Filtration can remove much of the goodness from beer along with the haze. Another negative practice our brewer avoids is pasteurization. Our natural and healthy brews are more lightly carbonated than the factory product, and served at a palatable 45 degrees Fahrenheit to bring out the fullness of the flavour for which we strive.
Swans beers are served on tap in our award-winning brewpub. Our hearty brews are also bottled in distinctive 650-millilitre bottles and sold in our own beer and liquor store.
Tofino Brewing Company
Address: 681 Industrial Way, Tofino
Phone number: 250-725-2899
Website: tofinobrewingco.com
Facebook: Facebook.com/TofinoBrewCo
Twitter: @TofinoBrewCo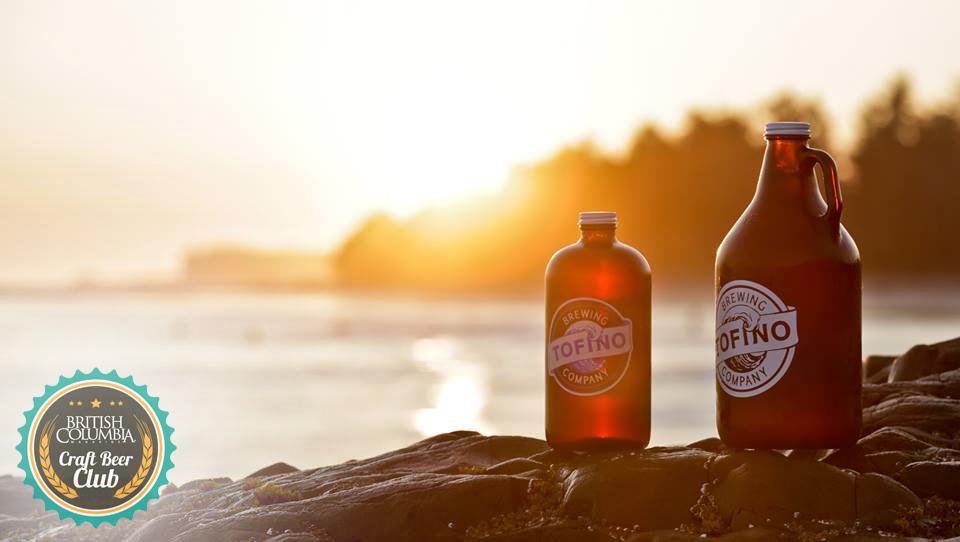 About Tofino Brewing Company
Our brewery was built around a few basic ideas: brewing great beer, being a positive addition to our town and operating in a sustainable and locally focused manner.
We've developed a water recovery system that allows us to recapture all of the water used in the heat exchange process, for use in subsequent brews.
Purchase 1.89-litre, reusable, refillable glass bottles at the brewery. Come by the brewery any time and refill your growler with the freshest beer around. Recycling's never tasted so good.
All of our spent grain is saved and donated to the Sunnus family farm located in Yellow Point (south of Nanaimo) where it is used as livestock feed.
Vancouver Island Brewery
Address: 2330 Government St., Victoria
Phone number: 250-361-0005
Website: vanislandbrewery.com
Facebook: Facebook.com/VanIsleBrewery
Twitter: @VanIsleBrewery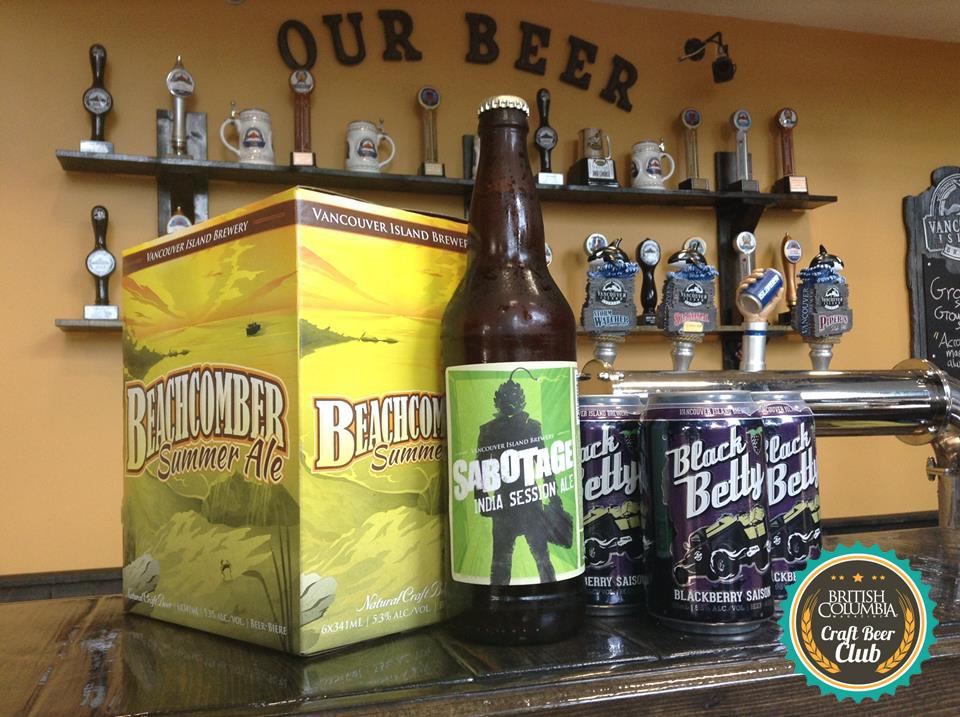 About Vancouver Island Brewery
Vancouver Island Brewery was the island's first craft brewery. From humble beginnings in a small warehouse in central Saanich in 1984, we began by handcrafting a small selection of draught-only products for pub customers on Vancouver Island.
Through loyal island support, we began to grow and add to our portfolio of fresh, handcrafted, local ales and lagers. In 1995, we grew out of our original operation and made the decision to build a new brewery at 2330 Government St. in Victoria, where the brewery still stands and operates today.
We have grown from just six employees in 1984 to over 40 today and all of our brewery employees are islanders with true island roots. We have developed a 30-year tradition and connection with Vancouver Island. We are proud of our history of supporting numerous local businesses, charities and community events over the years. Part of our brewery's philosophy will always be to make a positive impact and commitment to our local community. It is our intention to ensure the community stays vibrant, growing and long lasting.
Our handcrafted, all-natural beers have won numerous international awards. It is our philosophy to brew all-natural, world-class beers that reflect life on the west coast: clean, fresh and natural. Historically, breweries have played an important role in their communities and we hold true to this tradition by supporting many local organizations and events.
Wolf Brewing Co.
Address: Suite 2, 940 Old Victoria Rd., Nanaimo
Phone number: 250-716-2739
Website: wolfbrewingcompany.com
Facebook: Facebook.com/Wolf.Nanaimo
Twitter: N/A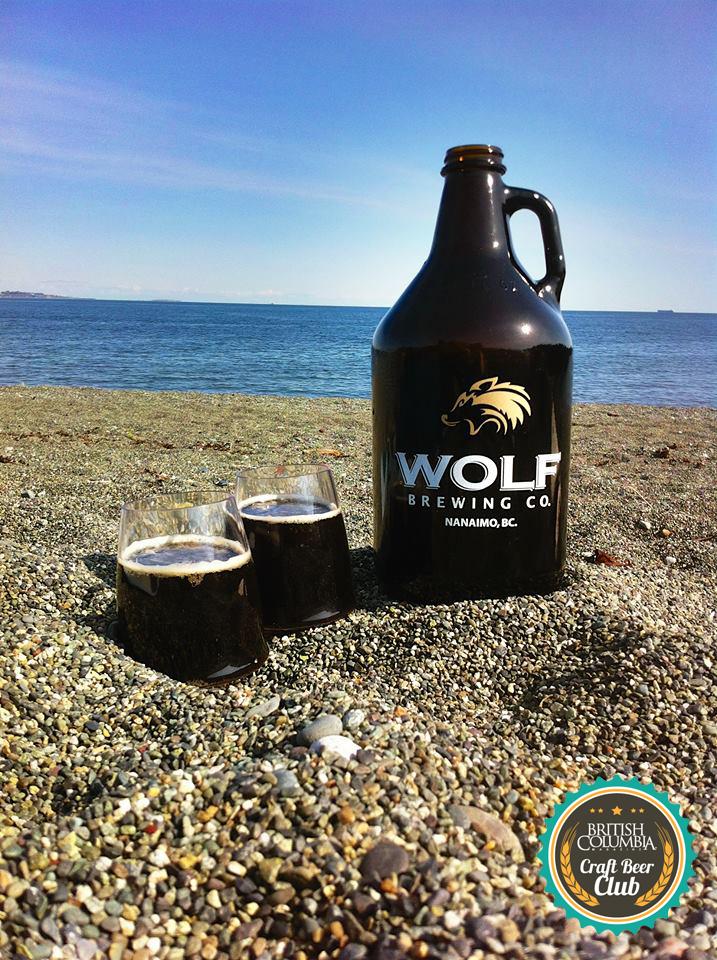 About Wolf Brewing Co.
Started in 1996 and locally owned and operated, Nanaimo's oldest microbrewery is committed to bringing quality craft beer to Vancouver Island and beyond.