The Sunshine Coast Microbrewery Directory
British Columbia's Sunshine Coast stretches some 180 kilometres and is dotted with eclectic seaside communities, home to laid-back, friendly residents. Quaint towns and villages lie tucked along rugged coastal terrain, enticing visitors with names like Halfmoon Bay and Secret Cove. The Sunshine Coast has strong artisan communities (painters, potters, woodworkers, Aboriginal artists, sculptors and more) so it comes as little surprise that the region is producing its own craft beer. Very much a reflection of their small town roots, these local breweries emphasize environmental stewardship, regional sustainability and a dedication to community. While the list only counts two among the ranks, we wouldn't be surprised to see more brewers pop up in the near future.
Persephone Brewing Company
Address: 1053 Stewart Rd., Gibsons
Phone number: 778-462-3007
Website: persephonebrewing.com
Facebook: Facebook.com/PersephoneBrewing
Twitter: @Persephonebeer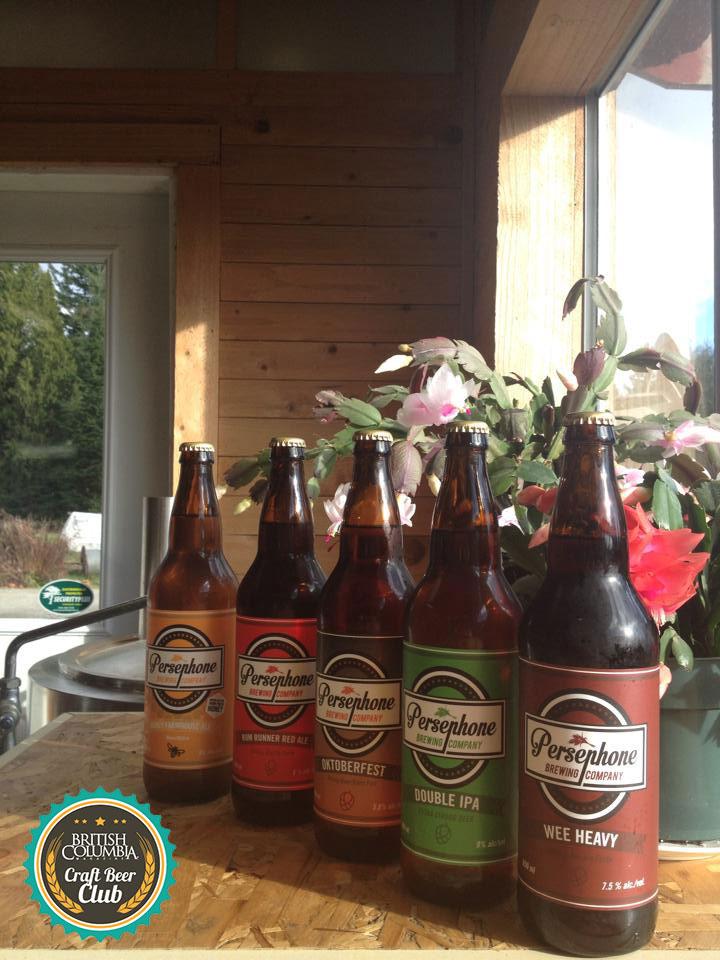 About Persephone Brewing Company
Persephone Brewing Co. (pronounced per-SEF-uh-nee) is dedicated to quality of life, quality beer and quality of the ingredients that go into the production of craft-brewed beer.
Situated on the Sunshine Coast, in Gibsons, home of the Beachcombers TV series, our farm grows hops and a variety of food crops such as pumpkins, garlic, apples, raspberries, honey and more.
The name Persephone was chosen to pay homage to the log salver boat in the Beachcombers, as a symbol of the values and lifestyle upheld on the Sunshine Coast. As well, the Greek myth of Persephone (daughter of Demeter and Zeus), goddess of spring vegetation, works neatly with our situation on a farm and our ability to grow farm-fresh beer.
Townsite Brewing Inc.
Address: 5824 Ash Ave., Powell River
Phone number: 604-483-2111
Website: townsitebrewing.com
Facebook: Facebook.com/townsitebrewing
Twitter: @townsitebrewing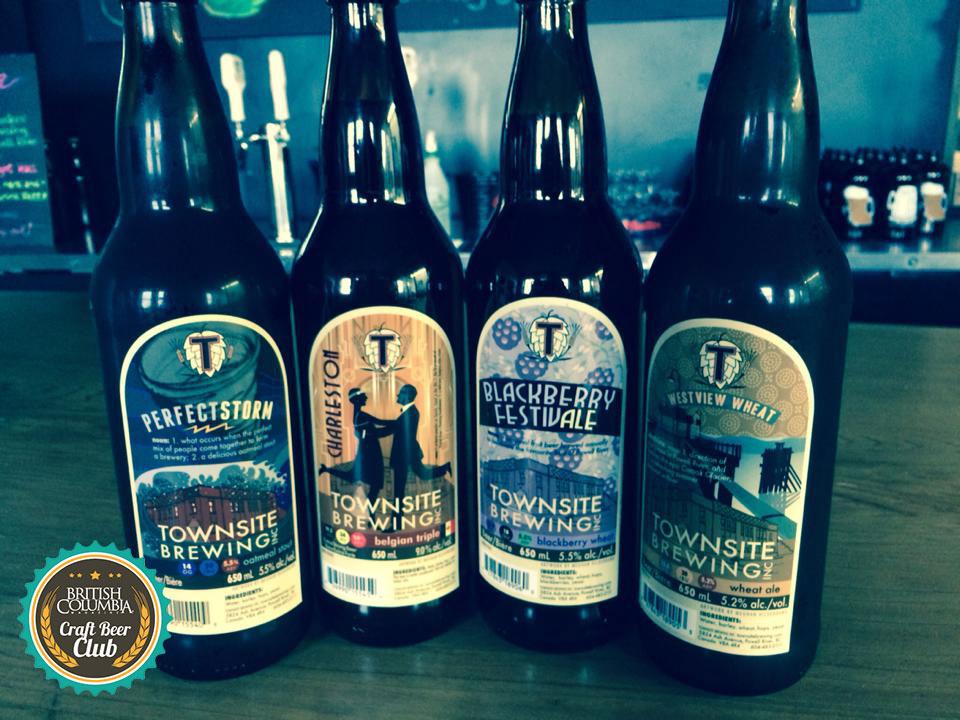 About Townsite Brewing
Townsite Brewing Inc. is a microbrewery located in the historic Townsite District of Powell River, at the top of BC's beautiful Sunshine Coast.
Our core values are: brew world-class beers; promote beer culture and the responsible enjoyment of beer; use sustainable business practices; promote local economy and regional self-reliance; support environmental stewardship and social responsibility; kindle social, environmental and cultural change.
As you can see, we are passionate about sustainability and community; but more than anything, we are passionate about really great beer and, frankly, we're ecstatic that we get to make it in this amazing place along the shores of the Salish Sea. Cedric, our brewer engineer, is Belgian and if there is one thing Belgians know, it's how to make really great beer. He's excited to bring some Belgian flair to the west coast.