British Columbia exemplifies the idea that Canada is a cultural mosaic and the closer you look the more you see. I come from a forestry background and often look at BC through that lens, yet that one view can be limiting. Our BC past is complex and is compiled of many industries, and I find it best to learn about this multifaceted history through museums. BC has a plethora of impeccable museums and below are some that delve into unique industries of BC life.
Britannia Mine Museum
Just below Squamish on the Sea to Sky Highway you'll find the old Britannia Mine. A once thriving copper mine that went bust in the '70s and was turned into a museum by local residents.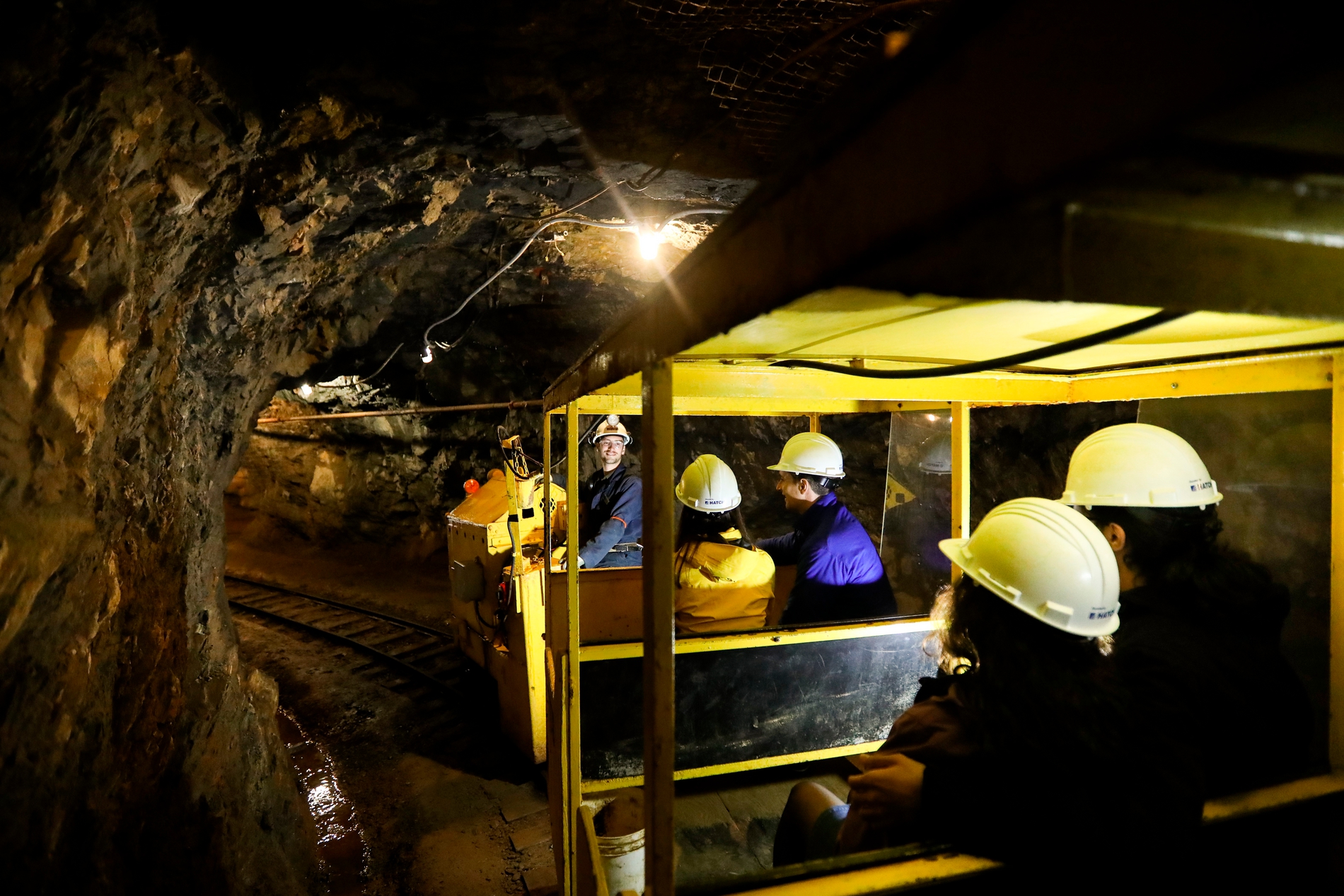 Britannia offers a grand adventure into the mining world. Tours lead you underground on a small train that goes through narrow mining tunnels that were used for ore extraction. Guides bring you in to demonstrate equipment and practices used by early miners. It is thrilling (and a bit intimidating) to be in in these tunnels. If you have claustrophobia you might want to skip this section.
The rest of the grounds are more traditional for a historic site and give you a glimpse into what working at the mine was like. Seventeen historic buildings to see, a heritage building showing photos and artifacts, and a gold panning pavilion that will help you dig into the past. Mill No. 3 was where the ore was processed, and the massive building comes alive with BOOM! A multisensory experience that goes above and beyond to get guest immersed in the mining life. Sparks fly, steam bellows and the past comes alive with Hollywood level special effects.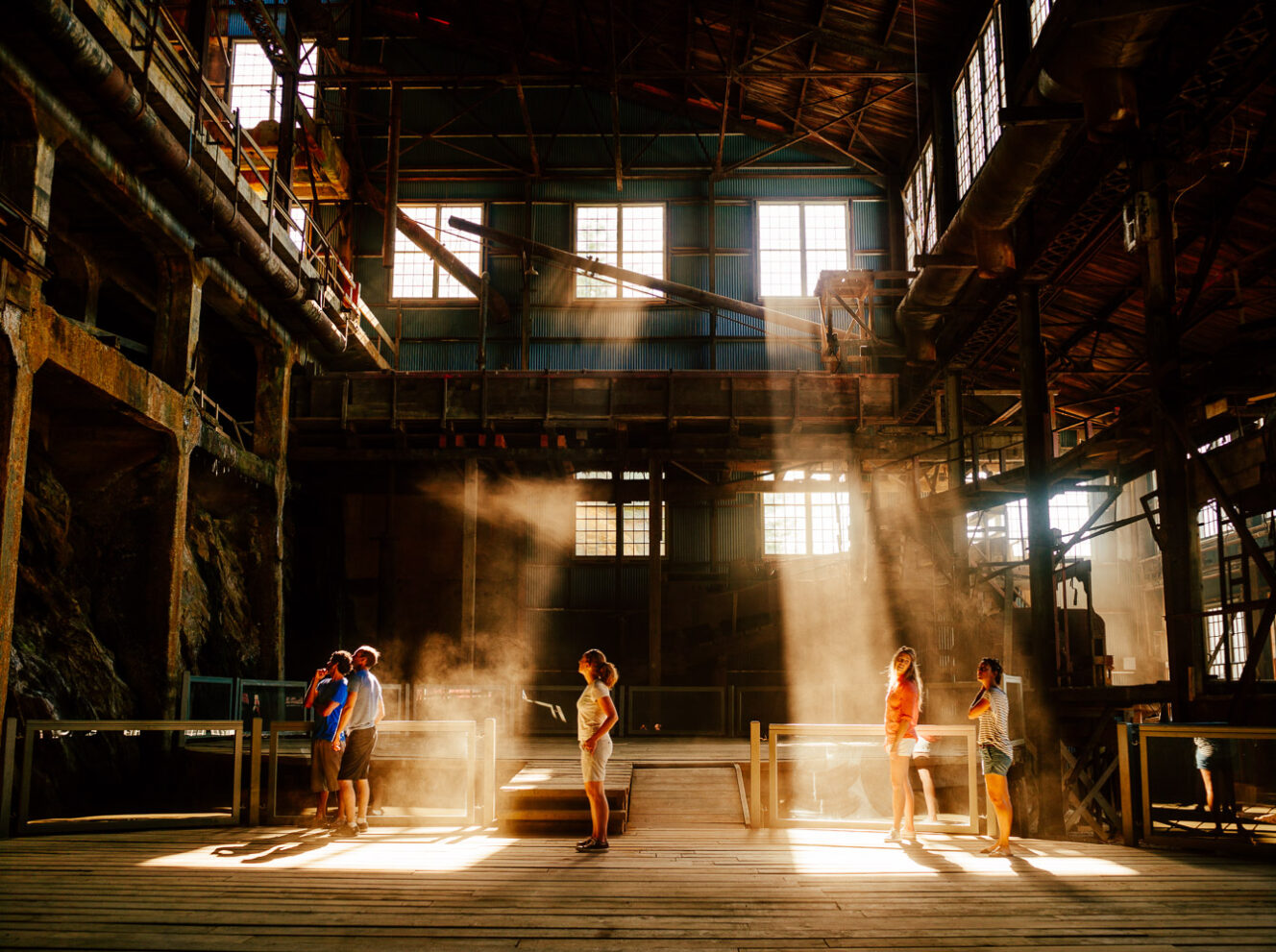 It is a very impressive show. A short drive from Vancouver, Britannia Mine Museum will refine your knowledge of mining history in an exciting way.
Gulf of Georgia Cannery National Historic Site
At one point Canada's West Coast was littered with fish canneries, today while the fishing industry is still important to the BC economy there is only one cannery left in BC, in Nanaimo. The Gulf of Georgia Cannery Society honours the importance of this fishing history by running this historic site across the strait in Richmond's beautiful Steveston neighbourhood.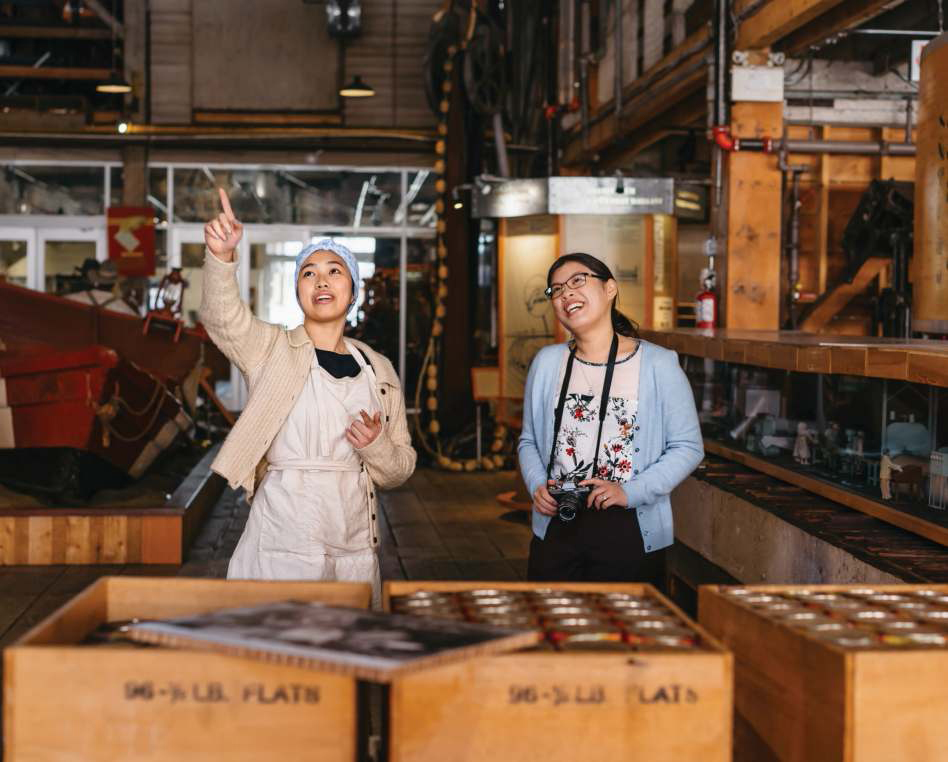 Inside this authentic "Monster Cannery" building you'll find dauntingly large cannery machines, some of which ran until 1979. You'll find incredible amounts of information on the world of fishing, from the types of fish in the coastal waters to the challenge of bringing unionization into fisheries (with one strike leading to military intervention). The Cannery also closely works with Steveston on community events and regularly hosts fun activates. This historic site has a can-do attitude and will make visitors hungry for more.
For those who want a brief preview, the Cannery created From Tides to Tins. An online experience that has an interactive map, showing where all the old canneries were, and a bunch of info on the process of canning. Really cool stuff and will get you wanting to visit asap.
BC Aviation Museum
To the uninitiated aviation may seem like a small sector of BC's past, but it has played a huge role in our history. The BC Aviation Museum is located right next to the Victoria International Airport and consists of two massive hangers packed full of planes from the last 100 years.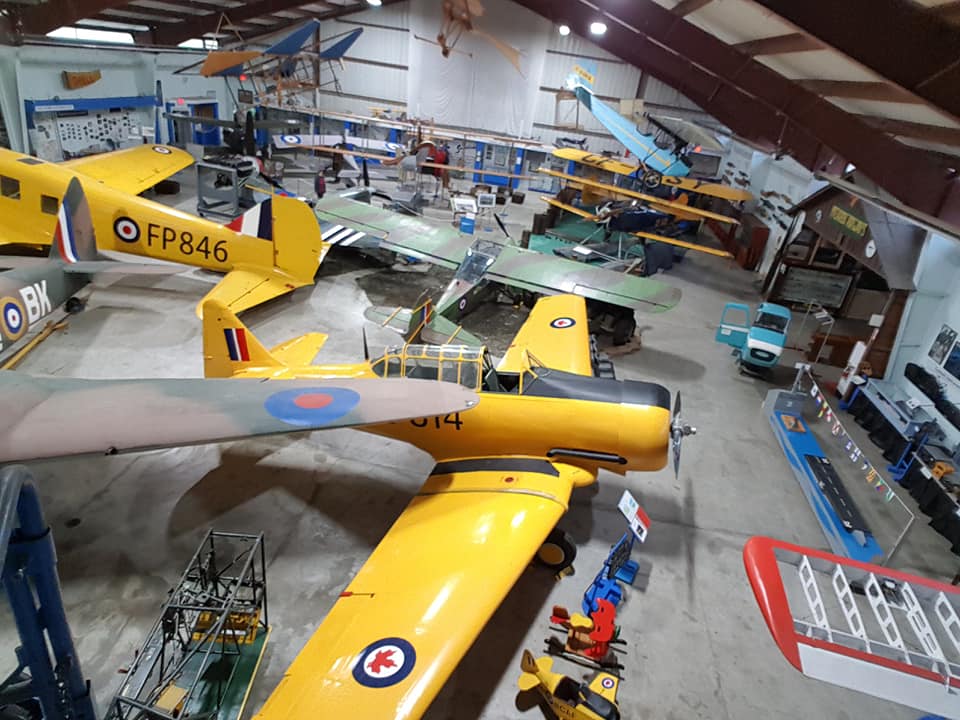 The earliest days of flight in BC are documented. There's the Hoffar H-1, an odd-looking plane by today's standards created by two Vancouver boat builders in 1917. It was the first float plane built in Western Canada. There are even some replicas of older designs like the one created from Leonardo da Vinci's drawings that's hanging from the rafters. There are planes from the First and Second world wars, commercial planes, personal planes, and modern-day planes. It is daunting the amount of items they have in their collection (give yourself a lot of time when visiting). The perimeter of the hangers are packed with artifacts, uniforms, models and artwork all relating to Canada's aeronautical past. The Memorial Room is dedicated to the brave Canadians who took to the skies during war time and tells some enduring stories about incredible people. Aviation revolutionized the development of BC, and it is great to see a group so dedicated to preserving these developments.
This is a must stop location next time you fly in or out of YYJ.
This place definitely delivers on the discovery. Located in Duncan, this 100-acre property immerses visitors into the history of logging in British Columbia and includes a fully operational 2.5-kilometre railway. Take tours of early rugged logging camps and see recreations of a schoolhouse, post office and blacksmith shop. A number of old steam locomotives are on display, and it is mind blowing to think that some of these small engines once cruised up and down the island pulling loads of timber. There is so much to see here. Exhibits and artifacts from the past and even a section on modern day forestry.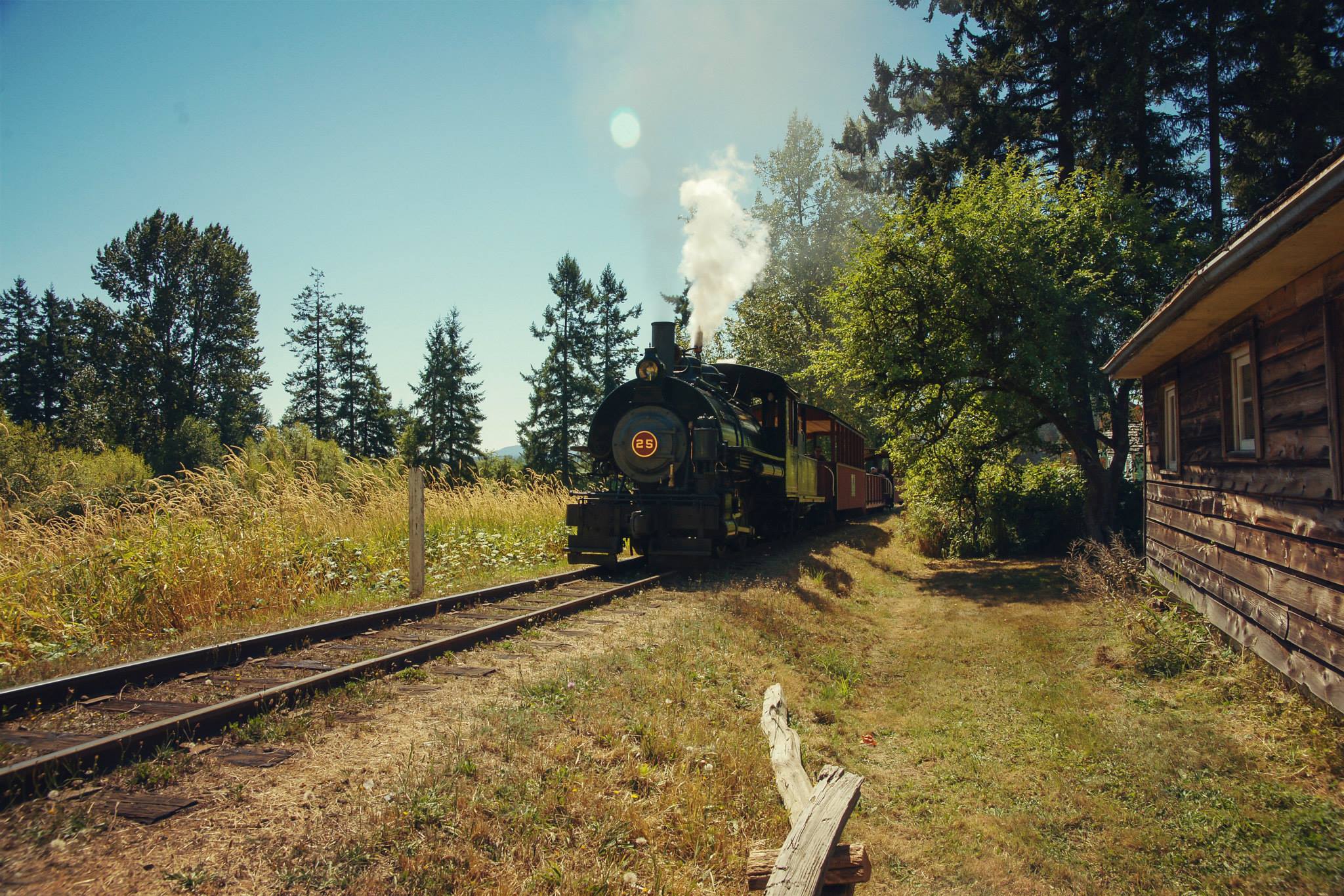 Personally, I love the antique equipment on display. Old logging trucks and steam donkeys can be found in some areas of the centre. A steam donkey is a bizarre piece of equipment with a large boiler thrown on log skis and was used to pull wood to more accessible areas. You can learn more with their guided tours or walk around on their trails and explore yourself. Finish the trip off with a ride on the railway. The tracks do a figure eight through the grounds and includes going over a trestle on Somenos Lake. The smell of trees and the authentic motions of the train pulls riders back into the past on this wonderful ride. Plan ahead and look at their schedule to see what trains are running and when.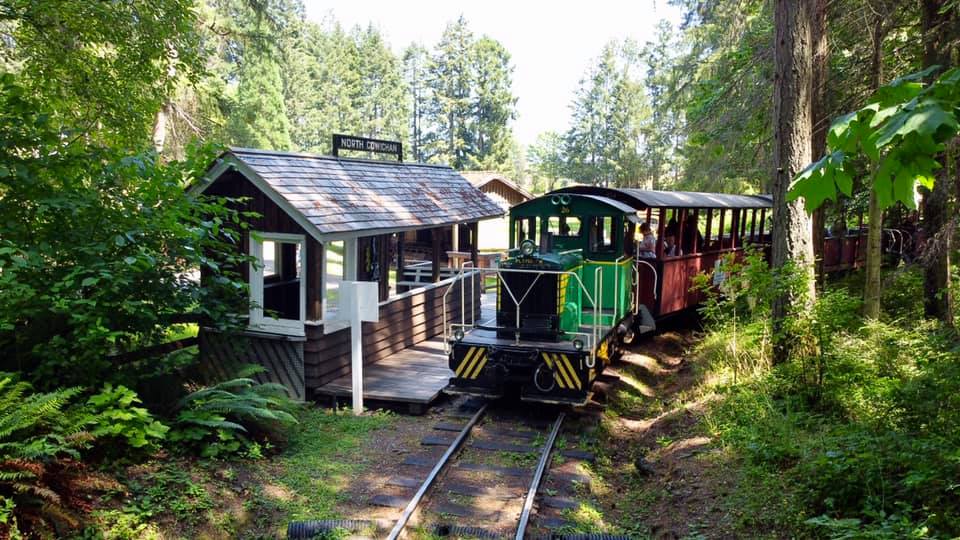 This is just touching the surface of what can be found in BC museums, but for now we'll leave it at these fantastic four. If you're ever in these areas, I strongly recommend stopping and checking them out. You won't regret it!