If you're looking for an interesting and beautiful trail to hike or bike, look no further than the Extension Ridge trail loop in Nanaimo.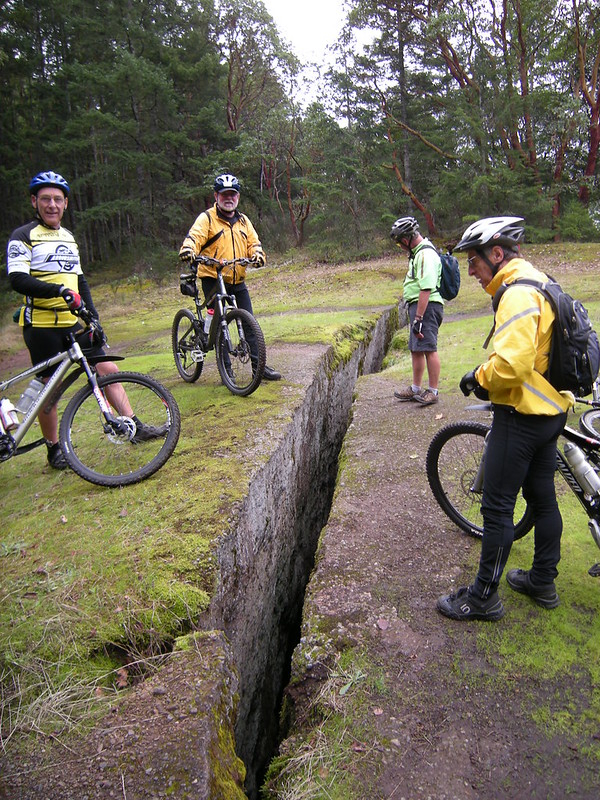 At a distance of 5.5 miles/8.85 kilometres (or less if you went out and back and didn't complete the loop part), the Extension Ridge trail is rated as moderate and has an elevation gain of about 784 feet. The trail is suited for hiking and mountain biking and is generally in use from May to October. Dogs are also welcome on the trail, so Fido can spend a beautiful day outdoors with you.
The trail head (and also where the trail ends) is located just off the Nanaimo Parkway, and the GPS co-ordinates are as follows: 49.13323, -123.96913.
The trail offers a lot for travelers – views of the Salish Sea and Mount Benson, a wide and well-maintained trail, as well as a seemingly bottomless crack in the Earth. About a kilometres into your hike, you'll come to a fissure that stretches left to right, called The Abyss. At about 50 centimetres wide, it's just large enough for small children and pets to fall into if you're not watching them. Interestingly, no one seems to know how The Abyss came to be, although popular theories include an earthquake or the ground collapsing into an old mine.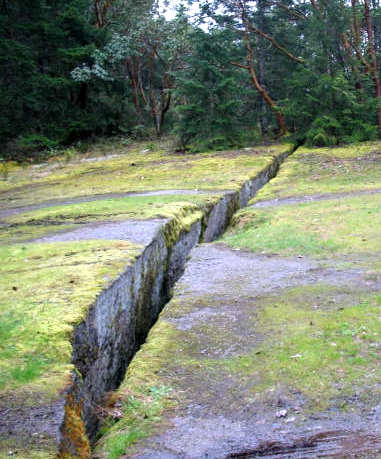 Further along the trail, after you've taken in the ocean views and stopped for a break, you'll come to the Fairy Circle. According to local legend, you have to make three counterclockwise loops around the Fairy Circle for good luck before continuing on your way. Past the Fairy Circle, you'll be rewarded with stunning mountain views before heading back to the parking lot.
Whether hiking or biking, this is a trail you won't want to miss out on. Bring your camera, pack a lunch and enjoy the trip!
For more information, visit Tourism Nanaimo's site: https://www.tourismnanaimo.com/2020/01/15/a-locals-guide-to-the-abyss/.