It's an exciting year for Canada.
Our stunning country has been named the #1 place to visit by countless travel magazines and destination guides. (Can you blame them?)
This summer, aided by the free 2017 Parks Canada Discovery Pass, we'll be celebrating our 150th birthday in true Canadian style—by packing up our hiking bags and unrolling our sleeping bags in our treasured national parks.
And where to start? The answer is obvious: Golden, situated at the heart of B.C.'s national parks.
At the Heart of the Parks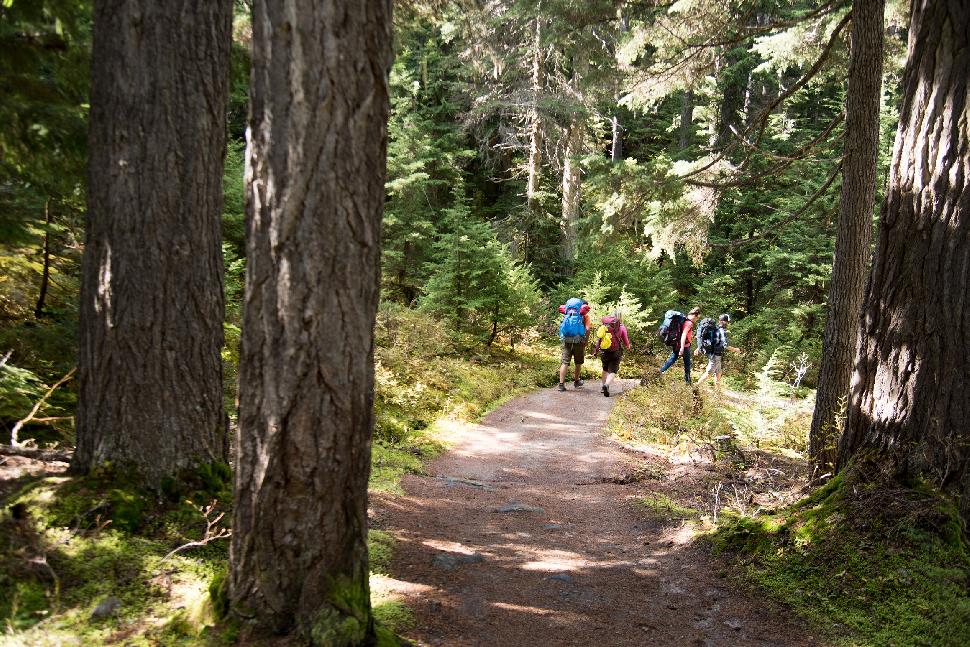 Golden is snuggled between Yoho National Park, Kootenay National Park and Glacier National Park, and is only an hour drive from Mount Revelstoke National Park. But be forewarned, this outdoorsy mountain town sweeps visitors off their feet—and, sometimes, never lets go.
To get even more mileage out of the Discovery Pass, venturing into neighbouring Alberta will earn you two additional national parks: Banff and Jasper.
Almost every dirt road that leaves Golden leads to a meadow of wildflowers, glacial-blue streams or grassy hiking trails that stretch as far as your feet can carry you. Paddle, climb, spot wildlife and take a billion photographs—the entire area is Instagram-worthy.
You'll want to load your adventure gear into your car or camper van and head to a comfortable hotel, bed and breakfast, lodge or campground in Golden, where you can set up a sturdy base camp. Here's where your celebration of Canada's 150th birthday truly begins.
The four epic national parks that surround Golden, BC
1. Yoho National Park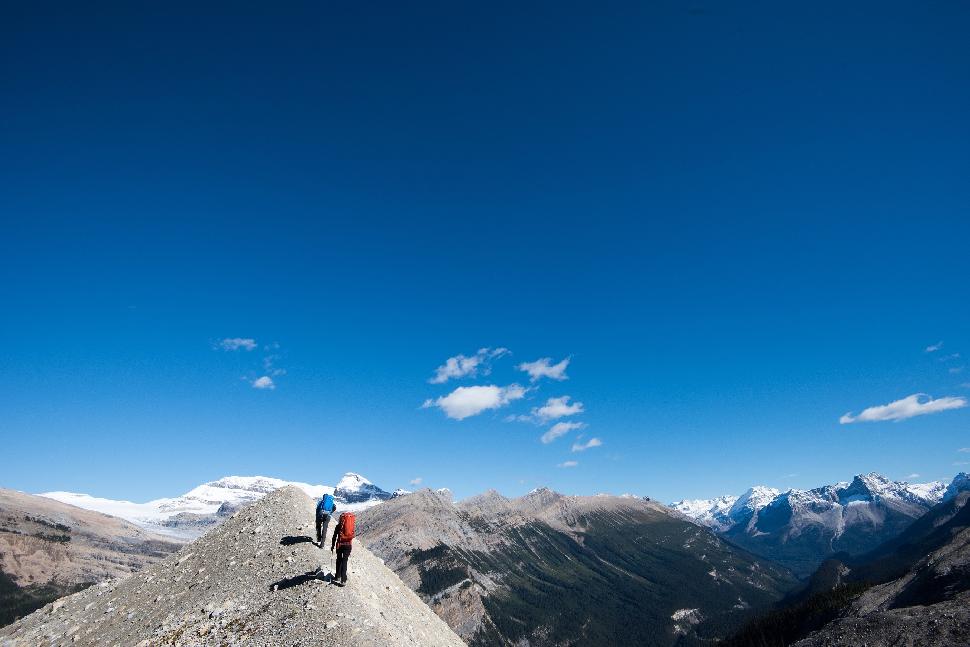 If you're a water-lover, come to Yoho.
Often called a hiker's paradise, this park's real gem is its mint-green, bright blue and turquoise-coloured bodies of water. The aptly named Emerald Lake has canoes and rowboats for rent. Hard-core swimmers can brave the freezing water for a well-earned dip. If you'd rather stay dry, hike the easy 2.3 km gravel trail to Wapta Falls. And don't miss Takakkaw Falls, the third highest waterfall in the country.
2. Glacier National Park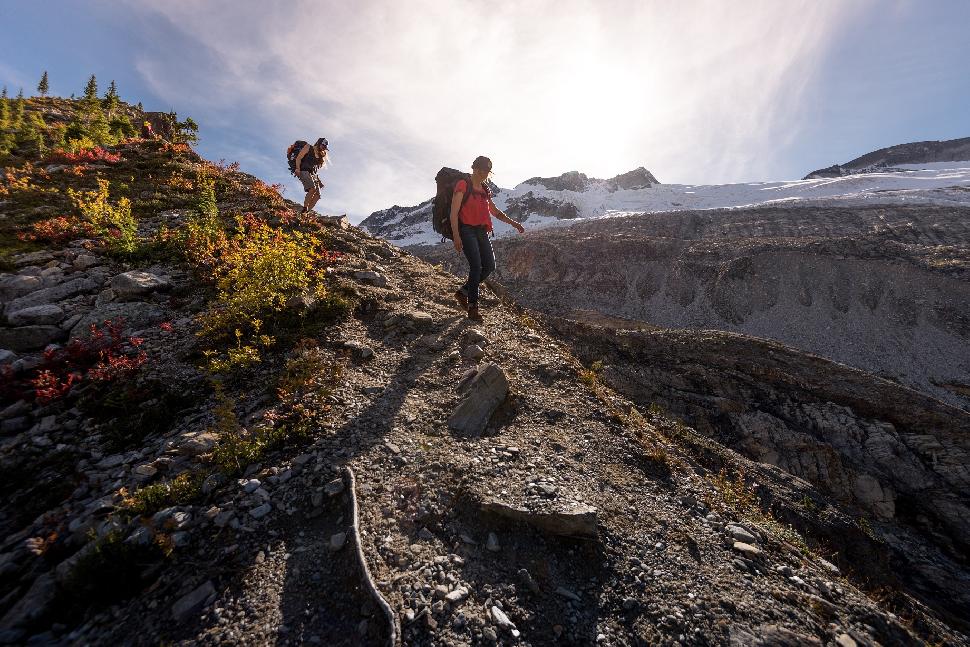 This park receives abundant powdery snowfall, which solidifies the hundreds of glaciers that lace its mountains' rocky edges. Old-growth cedars and alpine meadows make for stunning and meandering hikes, while Roger's Pass, at the heart of the park, is one of Canada's most historic mountain passes. For an overnight rugged retreat, hike in to a backcountry hut. Asulkan and Wheeler huts are maintained by the Alpine Club of Canada, and come with unforgettable alpine views. Golden advice: check availability and book ahead.
3. Kootenay National Park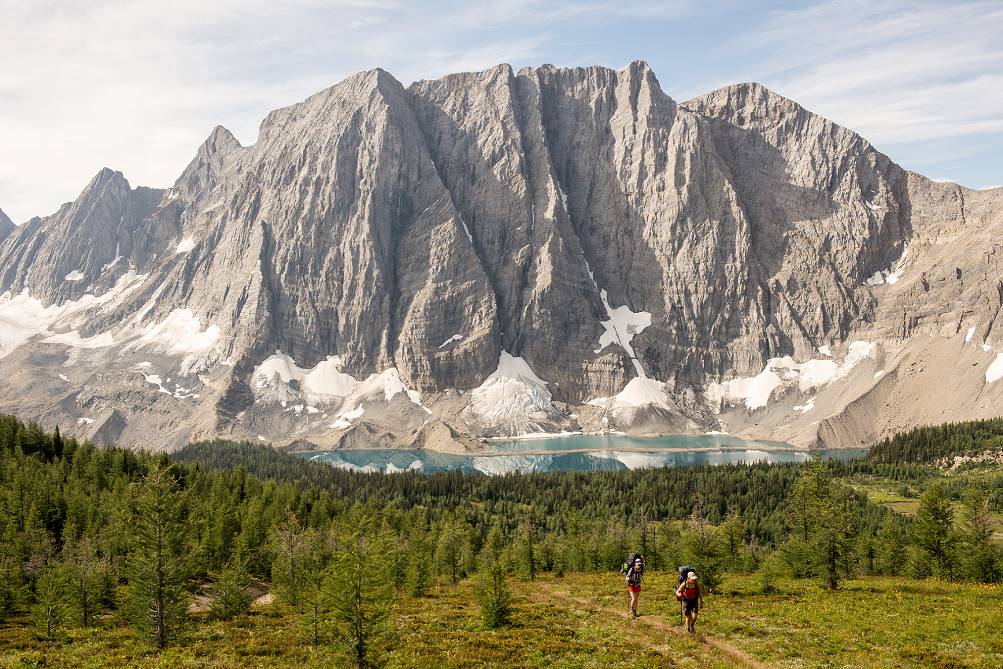 Bighorn sheep, glaciers and grasslands can be found throughout Kootenay National Park. Hike the spine of western North America, fish in icy rivers and freshwater lakes, and afterwards, unwind in the toasty Radium Hot Springs.
4. Mount Revelstoke National Park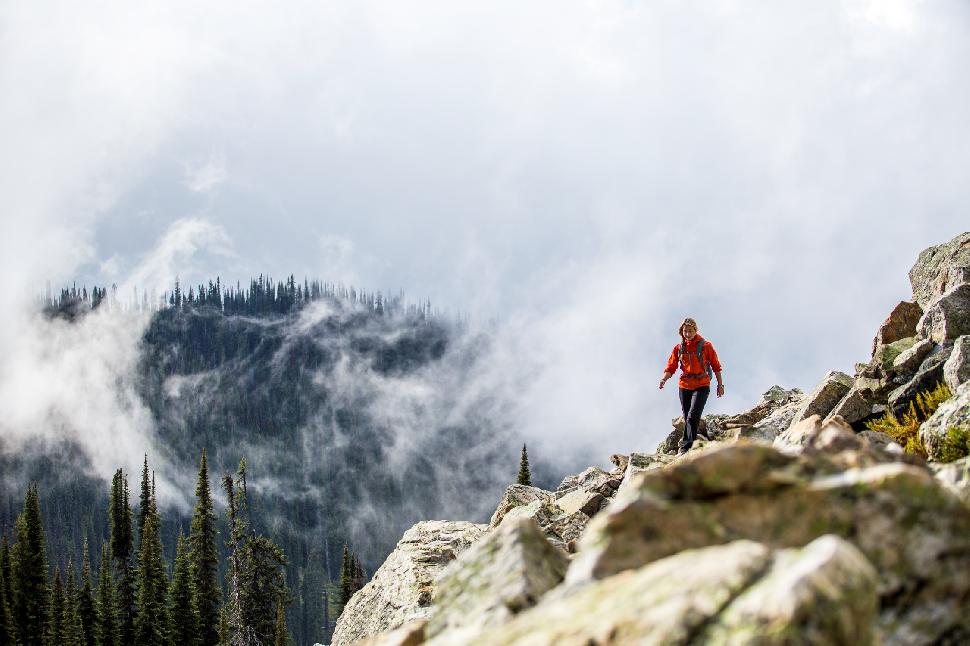 Come summer, Mount Revelstoke's cliffsides are awash with colourful wildflowers. Climb the tremendous peaks of the Columbia Mountain Range or trek through old-growth interior rainforest, lush wetlands and deep valleys. It's common to encounter roaming wildlife and almost-as-wild mountain bikers. Don't forget your hiking boots and your camera.
Whether you have an afternoon, a weekend, or a full week to explore, the abundance of nature in the parks that surround Golden will keep you entertained and enthralled. And at the end of a long day of adventure, you can return to your base camp to relax and unwind.
Need help planning your trip to Golden?
For all the latest news, events and more, check out:
Facebook/VisitGoldenBC