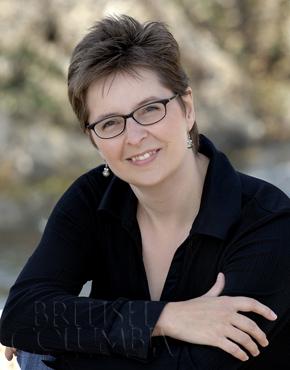 I like to think the mouse decided to join our road trip. Our friends Ed Staples and Nienke Klaver knew it had been sleeping in their campervan: there were nests under the VW's hood, in a wheel well, and in an interior storage compartment (which Nienke scrubbed furiously with bleach). What they did not know, as we departed for the Kootenays, was that Mortimer T. Mouse had at least one other stowaway location.
My husband and I were about to "go RVing" for the first time. Apparently, at 42, I had crested that hill from which the view of myself in a luxury motor home no longer seemed laughable. I'd planned a weeklong tour. We had only to pick up our rental at Westcoast Mountain Campers in Richmond and rendezvous with our friends.
A single look inside the Pleasure-Way substantiated its name. It was all blonde-laminate cabinetry and buttery faux-leather upholstery, with ingenious storage in every nook. "Like a boat," Michael said admiringly. I welcomed the bathroom but felt truly sheepish about the microwave, flat-screen TV, and DVD player. It's a long fall from backcountry camping—but what a soft landing on the king-sized bed, which unfolds automatically from its couch position with the flick of a switch.
At 5.8 metres long (19 feet), the Pleasure-Way is small by RV standards. Still, I felt like a conspicuous road waddler as we eased onto the highway.
"See if you still feel that way when you have to get up in the middle of the night and you don't have to pee in a jar," Michael reasoned. "And if it rains, you don't have to get out and dig a trench around your RV."
Ed and Nienke joined our convoy outside of Princeton, and it was en route to Castlegar that they heard the first squeaks. Mortimer was out of the closet. When we reached Syringa Provincial Park on Lower Arrow Lake, we decided to transfer all food to our larger, varmint-free RV. As we toted supplies, Nienke leapt sideways and shrieked. There, where Ed's backpack had been a moment before, lay a tiny, motionless, pink baby mouse.
Oh. Not Mortimer, then, but Melissa. The bereaved mother appeared and scurried under the vehicle. We tried to shoo her into the forest of Douglas firs, but she had other ideas, disappearing up into the van's wheel well.
While we saw few signs of Melissa after that—some shredded paper towel, a couple of chew-holes in the VW's pop top—I imagine she saw much of the
Kootenays. We travelled Highway 6 up the Slocan Valley, where homesteads along the river give way to the widening of Slocan Lake and the jagged upthrust of the Valhalla Ranges. In Nakusp, while we lunched at the 1892 Leland Hotel overlooking Upper Arrow Lake, Melissa perhaps nibbled at the profusion of flowers along the village's waterfront walkway. That night, as we parked the RVs at Halcyon Hot Springs and indulged in a glorious long soak, Melissa may have found a wellspring of her own in the surrounding hills.
We then backtracked through New Denver and took Hwy 31 to picturesque Kaslo, on Kootenay Lake between the Selkirk and Purcell mountains. Our site in the municipal campground—a bargain at $20—was an easy stroll to the heritage storefronts downtown. The old Kaslo Hotel there, a former paradise for mice, has undergone a total rejuvenation in period style. We ferried across Kootenay Lake the next day to visit the artisan shops of Crawford Bay—with take-home treasures from Kootenay Forge blacksmiths and the North Woven Broom Co. That night, we cozied up in the Pleasure-Way for dinner and a movie. (If only we'd had Ratatouille.)
Our last and best campsite was in Kokanee Creek Provincial Park. I like to think that's where Melissa left us, before we moved on to explore the shops, galleries, and historical architecture in nearby Nelson. I imagine her dabbling in the shallow shores of Kootenay Lake's West Arm, leaving a trace of her tiny footprints in the sandy beach. Or perhaps our little adventurer has moved on, hitched a ride on the next RV out of town. Better check that squeak in your cupboard—you may have company.