Beacon Hill Park stretches out over 200 acres in the city of Victoria. You'll find gorgeous natural areas, well-tended flower beds, footpaths, as well as a water park, sports fields, two playgrounds, a petting zoo and the famous Story Pole, erected in 1956.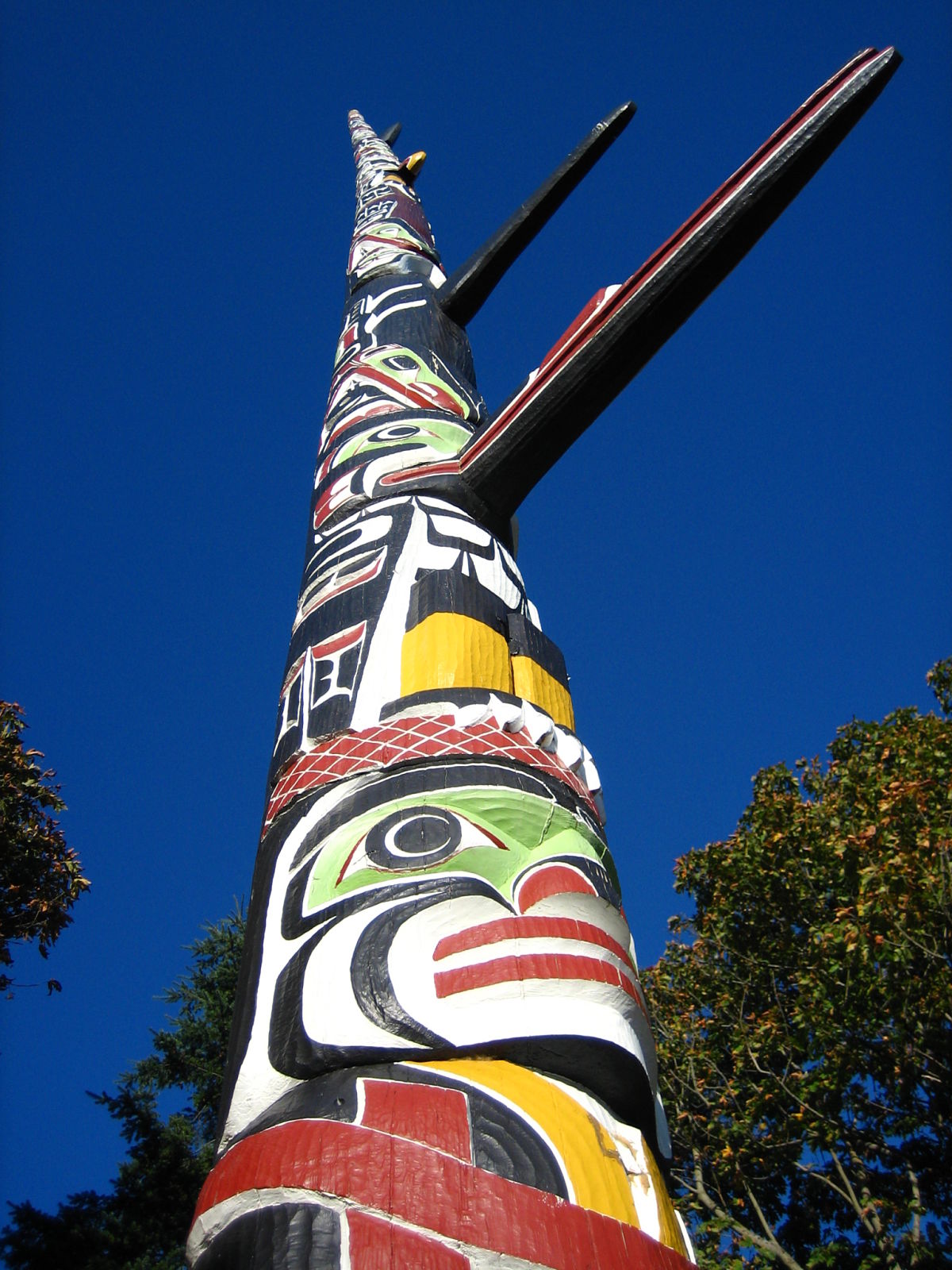 Beacon Hill is considered archaeologically significant because of its rich First Nations history. For thousands of years, this area was a place of significance for the Lekwungen people, now known as the Esquimalt Nation and Songhees Nation.
In 1956, Ted Shaw endeavored to choose the tallest, straightest cedar tree he could find from a 3,600-acre timber stand in Sooke. The tree he chose stood 133 feet tall, and after it was felled and delimbed, the tree was transported to Thunderbird Park's carving shed. From there, Mungo Martin, Kwakiutl tribal chief and renowned carver, along with his son, David, and Henry Hunt strove to create the Story Pole.
After laboring over their creation for six months, the Story Pole, standing 127 feet and seven inches tall, was erected in Beacon Hill Park where it could overlook the Strait of Juan de Fuca. At the time of its installation, it was the tallest free-standing story pole in the world.
The average lifespan of a totem pole is about 50 years. Since its initial installation, the Story Pole has been repaired, repainted and recarved in spots. In July 2000, the Story Pole had deteriorated to a point where it was beyond repair, and the significant landmark was lowered. But, thanks to the help of community volunteers and Coast Salish artist Master Seaman Vern Point, the dream to have the Story Pole rise again was realized. After a year of hard work, the Story Pole did indeed rise again on Nov. 3, 2001.
In 2011, the city of Victoria worked with Jonathan Livingston and Calvin Hunt, a descendent of Henry Hunt, to clean and repaint the Story Pole. The pole remained standing while the work was completed using scaffolding.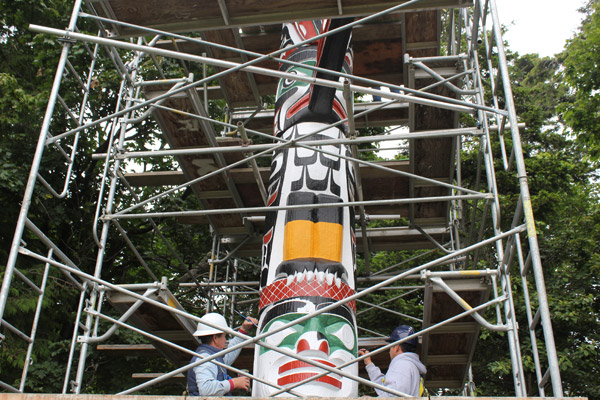 Traditionally, when a totem pole reaches the end of its life, it is allowed to return to the Earth so stories can continue for future generations. The city of Victoria estimated during its 2011 restoration project that the Story Pole might stand another 10 years before being lowered.
So for now, while it still stands, be sure to get out to Beacon Hill Park and see this true piece of master craftsmanship for yourself.