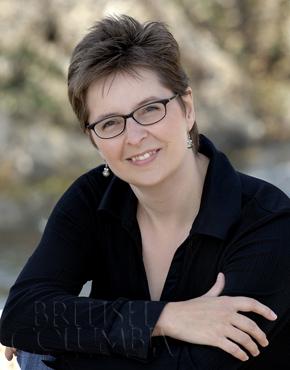 For years, I've heard about the Chilcotin character. It's a particular personality, a mix of traits unique to residents of the sparsely populated grasslands and mountain valleys west of Williams Lake. The key qualities: Self-reliance. Loyalty. Ingenuity. Spitfire determination. Courage, edging toward daredevilry. And a famously short temper for regulations imposed on their rural lives by distant urban officials.
Gerry Bracewell of Tatlayoko Lake, profiled in this issue's "Annie Oakley of the Chilcotin," is the real thing. I recently spent almost a week among her family, and the whole clan charmed the boots off me. Because another thing this wild country breeds is great storytellers.
Pioneer rancher Rich Hobson helped establish the mystique with his 1950s and '60s memoirs, including Grass Beyond the Mountains and Nothing Too Good for a Cowboy. Gerry Bracewell and her sons tell tales to rival Hobson's best—and you'd better believe they're true.
"One time I ran into three grizzlies," Gerry told me. "At first I just saw one. Then two more came out of the bush." To escape, Gerry galloped her horse over a cliff bank, her mount half sliding on its haunches to control its headlong plunge down to the river.
"Man from Snowy River style," is how Connie—married to Gerry's youngest son, Alex—describes the manoeuvre, made famous in that 1982 Australian cowboy film. Connie joked we should try it as we rode down a steep slope of the Potato Range after a picnic in the subalpine. We leaned back in our saddles as far as our spines would bend to keep from pitching over our horses' necks.
Through bravado and gumption, the Bracewells have made history here on the edge of the Coast Mountains. Alex and Connie now operate the guiding business Gerry ran for decades. Their guest lodge looks out on Bracewell Mountain, an official acknowledgement of the family's deep roots. Beloved patriarch Alf Bracewell helped complete the legendary Freedom Road to Bella Coola in 1953, a route that highway officials hadn't dared to build. Recognizing the historic occasion, Gerry captured the only existing footage. In places along the perilous road, Alf's bulldozer blade teetered over oblivion.
There is little these folks don't believe they can do—and believing so, try, and often succeed. Not only can Connie ride any of the family's 21 horses, she and her little pinto, Spirit, bested thoroughbreds in a recent race at Tatla Lake. She can cook a country feast for 30, pull a breach calf, paint, make jewellery, and write children's stories, while equitably dealing out chores and affection to her three bright, capable kids. At one group dinner, Connie grimaced, "Oh, there goes my shoulder," then continued to pass plates with her good arm. That's true grit.
Alex, her big-hearted, easy-grinning cowboy, can jury-rig any broken piece of equipment on the ranch. One afternoon, he organized a trip for us down Tatlayoko Lake to his Copper Creek property. I held my breath as he aligned two narrow rails of scrap lumber and guided a half-ton truck from shore to his hand-built log raft—a custom barge outfitted with hitching posts for a dozen horses.
Of course, he's learned some things the hard way. Alex once ordered a hang-glider and launched from a nearby mountain after reading the flight instructions that came in the box. ("If it hadn't been for that one tree…"). Arm in a sling, he then helped his brother Kevin take flight, using a tow rope to pull the glider like a kite behind his pick-up. ("It was going along great until he tipped the nose up…").
That's tame compared to the antics of Alex's older brothers Barry and Marty Moore, from Gerry's first marriage. These two once roped a cougar. Marty wanted to relocate the wildcat, which was prowling his property. Once they'd treed it, Marty climbed the next tree over and lassoed the animal. "But when the noose tightened up, it came down and started up Marty's tree," Barry said cheerfully. "I had to pull up the end of the rope real quick." A successful catch-and-release operation.
If it's an adventure you want, the Chilcotin can deliver. But before you book with the Bracewells, heed the advice Alex offers in his ad for the family business: "If you can't handle the real wilderness, don't call me. 1-866-476-1169. www.bracewell.com."