The First Annual Serenity Garden's Winter Light Show at the Kingfisher Oceanside Resort & Spa is the event to see!
Over the last few years, a multi-million dollar, seven-phase transformation of the Kingfisher has been implemented, including award winning spa, restaurants, and the Serenity Gardens are a part of that.  Spanning the globe to locate state-of-the-art elements culminated into a kaleidoscope of thousands of dazzling lights illuminating the gardens.  Become enchanted by cherry blossom trees laden with vibrant pink petals, elegant weeping willows, towering conifers, stately maples, 10 ft tall dandelions, shimmering tulips and illuminated grass all aglow like nothing you have ever witnessed.

In the spirit of the season, the Kingfisher brings to life this one-of-a-kind Winter light display for adults and kids to enjoy by donation, with funds going to YANA Comox Valley, a non-profit dedicated to assisting children who need life-saving medical treatments. "The holiday season is a time to reflect on how blessed we've been throughout the year and a time to give back," says owner Bill Brandes. "I wanted to create a unique memorable experience for our visitors, and bring some holiday cheer to those in need."
Enjoy complimentary hot chocolate or warm apple cider with friends and family as you walk the winding pathways, capturing amazing photo opportunities until the end of February 2020!
About Kingfisher Oceanside Resort & Spa
Kingfisher Oceanside Resort & Spa is an award-winning luxury resort recognized among the best in the province, with panoramic views of the Georgia Strait and exquisitely appointed guest rooms and suites.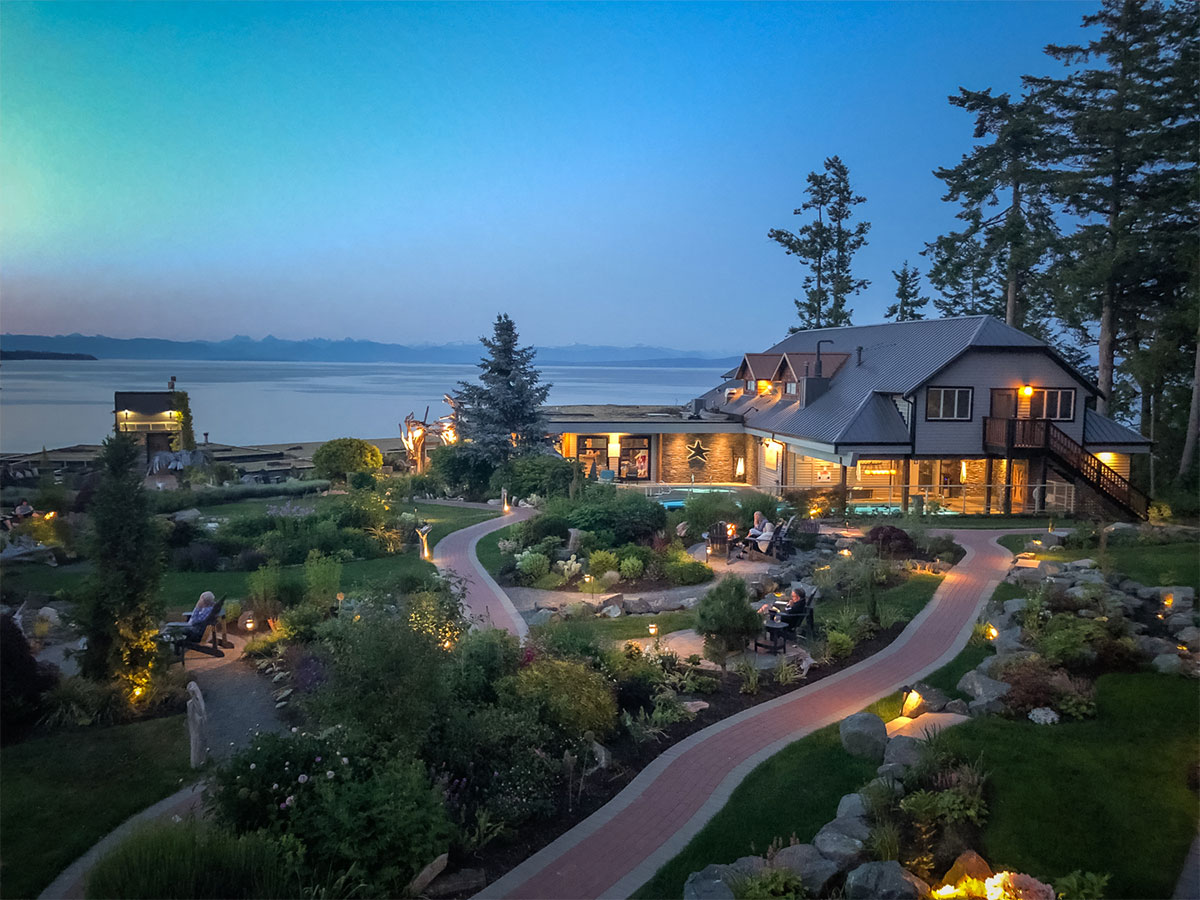 Over the past two years alone, the honours that the Kingfisher has received include the Times Columnist's Best Island Resort 2018, 2018 Best Luxury Spa of the Year by the British Columbia Hair & Beauty Awards, 2018 & 2019 Georgia Straight Readers' Choice Runner Up Best Spa Getaway in BC, one of Canada's Top 50 Best Hotels by hotel-addict.com, Tourism Vancouver Island's 2018 Innovator of the Year, and the Comox Valley Chamber of Commerce Business of the Year 2017.
Follow Kingfisher Oceanside Resort & Spa
Facebook: @kingfisherspa
Instagram: @kingfishersparesort
Twitter: @kingfisherspa