The sunscreen company Banana Boat recently released its list of top 50 beaches around the world and Vancouver Island's San Josef Bay, in Cape Scott Park, came in at #36. You can find the list here: https://worlds50beaches.com/top-50-worlds-best-beaches/
Considering this is the only Canadian beach on the list and one of only two North American beaches named, this comes as a huge honour for San Josef Bay.
This is what Banana Boat has to say about this BC beach: "Put on your favourite pair of shoes because you won't want to miss this breathtaking beach in Cape Scott Provincial Park on Vancouver Island. After a good 45-minute hike, you will reach this amazing coastal wilderness and one of the most incredible unspoiled beaches you will ever see. Spend hours here exploring sea tracks and caves, take a refreshing swim, and feel the soft white sand under your feet. This beach is surrounded by calmness and rugged wilderness, making it a true unspoiled natural paradise. We highly recommend adding this beach to your "must-visit" list of beaches around the world."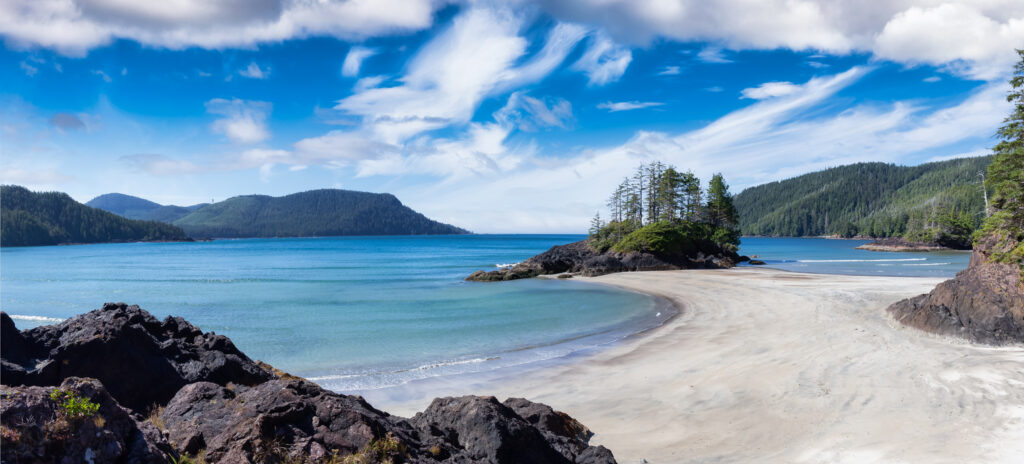 Cape Scott Park
Cape Scott Park is located on the northwestern tip of Vancouver Island, about 560 kilometres from Victoria. The highlight of this park is the more than 115 kilometres of scenic ocean frontage, which includes about 30 kilometres of remote beaches. There are several pristine, white-sand beaches along this stretch. In addition to San Josef Bay, there's also Nels Bright, Guise Bay, Experiment Bight, Lowrie Bay and Nissan Bight.
The park sports sea stacks, which visitors can access during low tide. The beaches are hedged by old-growth forests and this is an excellent park for hiking.
There is a gravel road that will take visitors to the Cape Scott and San Josef Bay trailhead, to hike in for your chosen adventure, whether visiting the beaches or staying to camp. All visitors should be prepared for cold, wet weather, given the location of Cape Scott Park, and the park is known for bear and wolf activity.
Port Hardy and Winter Harbour are the two closest communities to the park.