BC's Fraser River in the fall is a sight to behold – each year, wild salmon make the long trek from their ocean playground back to the area they were born in order to spawn, and this is one of the largest salmon runs on the planet. All five salmon species in BC can be found here – steelhead, coho, pink, chinook and sockeye. Millions of fish can be found crowding the river, fighting their way upstream. The Harrison River is also an excellent spot to watch spawning salmon, and the river was the first certified salmon stronghold.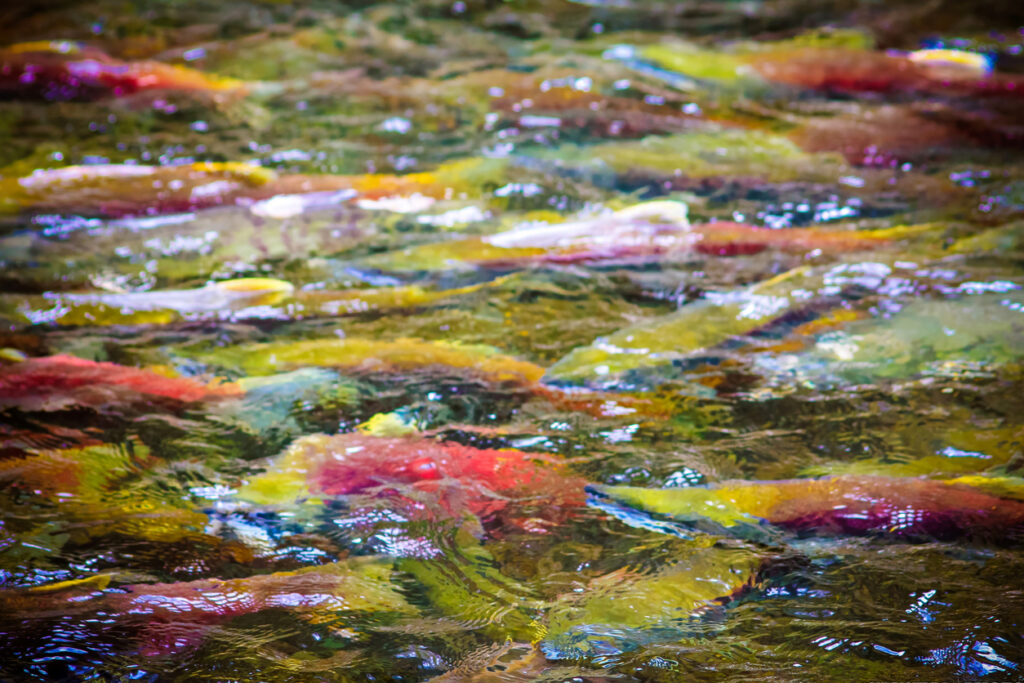 The salmon run typically lasts from late September to early November and the carcasses of these fish attract a wide variety of other animals, as well – bears, eagles, gulls and more. In fact, the Harrison Mills area, along the Fraser and Harrison rivers, is home to the largest winter gathering of eagles in the world, lasting from mid-October to early January. These raptors come to feast on the salmon that gather here.
The Weaver Creek Spawning Channel is a great place to see salmon spawning, or along the rivers and their tributaries. There are also several hatcheries in the area where guests can learn all about the salmon's journey.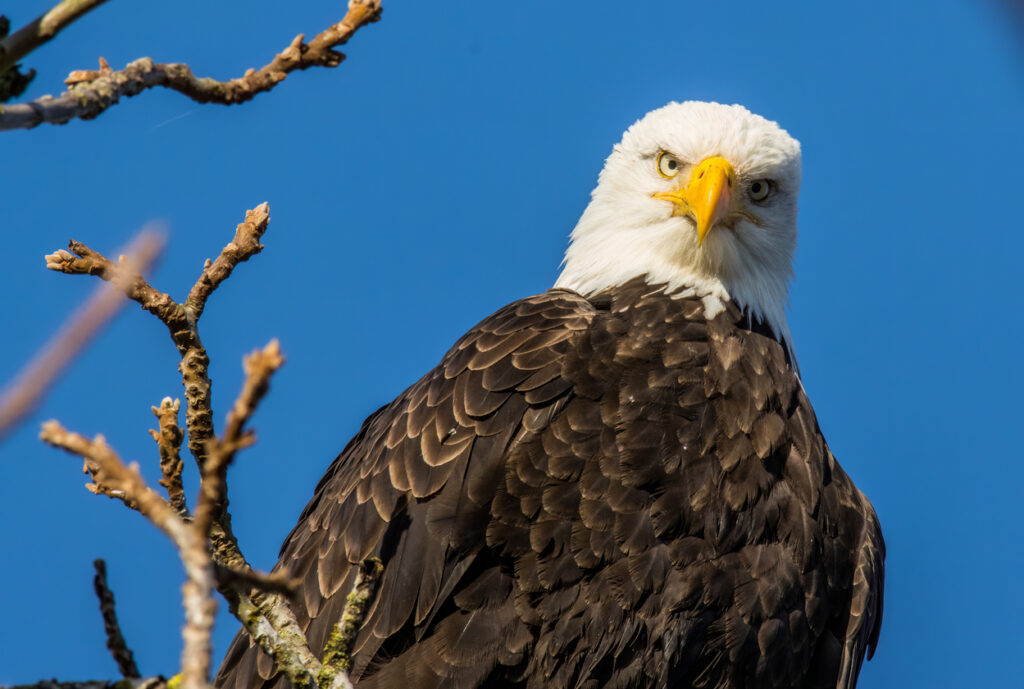 Around Harrison Mills, you will find trails through forested areas and along the water where you can get a good look at the salmon and the feeding eagles that have come in the tens of thousands. There is an eagle-viewing gazebo at Sandpiper Resort, guided walks are offered along the shore at the Kilby Historic Site or you can book a bald eagle viewing tour in the area.